Band pays homage to Guided by Voices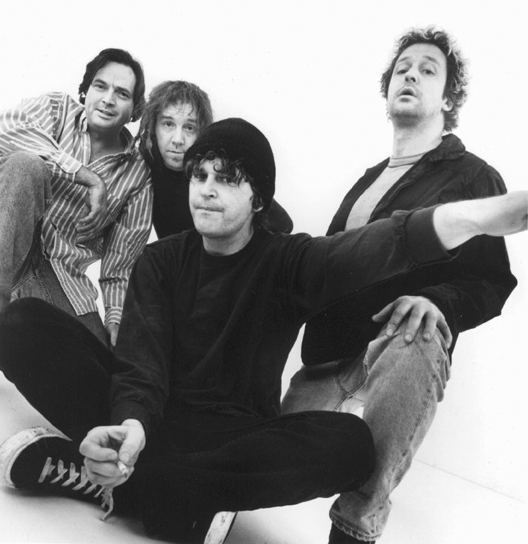 All song titles on Tigerbomb's MySpace music page are immediately followed with the phrase "by them, not us!" This is one way that Tigerbomb is honoring the legacy of indie rock band Guided by Voices instead of simply engaging in self-promotion to get ahead.
The band will play its very first Los Angeles show on Feb. 13 at the Cat Club in West Hollywood.
Exclusively a cover band for musician Robert Pollard's successful venture Guided by Voices, Tigerbomb itself was formed more than a decade ago. Lead singer Jensen Rufe graduated from UCLA in 1995 with a degree in mass communications. An admirer of Pollard, Rufe eventually moved to Humboldt and was determined to start a Guided by Voices cover band.
Rufe sent out an e-mail to the Guided by Voices fan club seeking out any members around Humboldt County. After finding one person, it took more than a year to put the rest of the band together. In 1998, everything came together and the band started practicing regularly.
"It didn't form overnight. We had to kind of work at it," Rufe said.
Tigerbomb has been playing ever since, albeit somewhat sporadically. Three of the five band members now live in Portland, so the band rarely plays live shows anymore "" their last concert was a year ago in Portland. The show went so well that they decided to plan for their first show in Los Angeles this year.
"We've had this in the works for a while. … Very rarely do we play, but when we do, it's usually pretty fun, a pretty big deal," Rufe said.
Tigerbomb consists of two guitars, a bass, drums and vocals. The drummer, Ray Johnson, was in another band when he first saw Tigerbomb perform and got to know the members. Years later, when the band's longtime drummer was unavailable, Johnson was asked to fill in and has remained the drummer for the few years since, even though the band only plays around once annually.
"We're sort of a get-together special occasion kind of party band," Johnson said.
The story of Robert Pollard and Guided by Voices is what inspired Rufe to create Tigerbomb to begin with.
"(Pollard) is an extremely interesting presence in rock and roll. (The band) didn't even really get discovered or signed to a label until he was almost 40," Rufe said.
Pollard was the only constant in the changing lineup of musicians that made up Guided by Voices at different times and he wrote all of the songs. Guided by Voices met with much critical and popular success in the 1990s, and Pollard has now released more than a thousand songs.
"It's kind of an interesting story that we were all attracted to," Rufe said.
Aaron Karl, a guitarist in the band, started off working in a local coffee shop with Rufe. He had never listened to Guided by Voices very much, but Rufe's enthusiasm got him interested and he discovered that he really liked the music and the songs' catchiness. He said that the band, which plays live shows only, is pretty true to the original songs, and labels the music as lo-fi indie rock.
Johnson described the sound of Guided by Voices, and hence Tigerbomb as well, as the quintessential indie rock of the 1990s era.
According to Rufe, the songs Tigerbomb plays are anthemic and extremely short "" two minutes is an unusually long length for any track. Within a half hour set, the band plays about 15 songs.
"With Guided by Voices, you kind of don't know what's coming next. It might take a drastic shift within the song so that the start of the song doesn't necessarily sound like the end of the song," Rufe said. "Generally when we play live, we choose songs that are kind of good old rocking tunes that would sound good at a bar."
The band members all said they are looking forward to their first Los Angeles show. They don't actually see each other very often, so it truly is a reunion show.
"Playing with the guys is going to be a lot of fun. I can't wait," Karl said.