Out of Egypt and onto the screen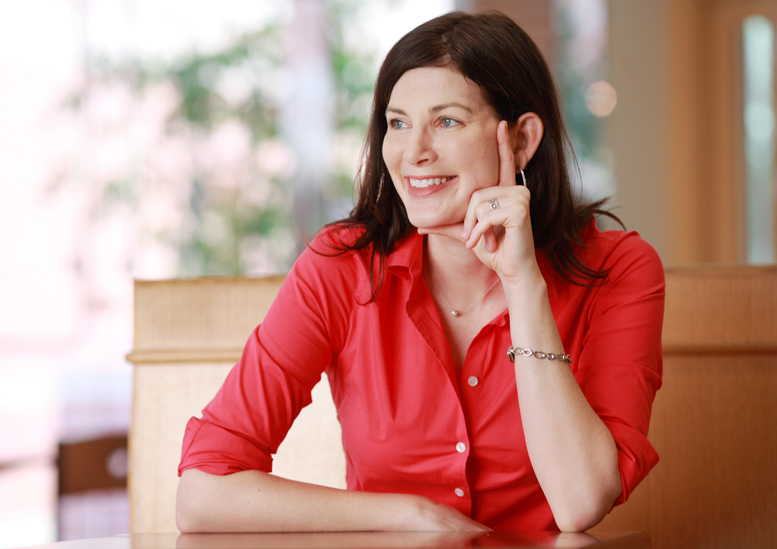 UCLA professor Kara Cooney is the host of the new television series, "Out of Egypt," on the Discovery Channel.
September 20, 2009 2:22 pm
One might expect the host of an archeological show about ancient Egypt to be a monotone and graying old man, perhaps a professor who appears as ancient as the civilizations he explores.
Kara Cooney, host of the Discovery Channel's show "Out of Egypt" and UCLA assistant professor in the Near Eastern Languages and Cultures Department, is exactly the opposite. In the six-part series, the six-foot Egyptologist brings to the TV screen the same energy that her students love.
"It's funny because (in the show) she's just like she is in the classroom; she's so loquacious and just friendly," said Kelly Engle, a third-year art history student who took Cooney's class on Egyptian art and architecture last year.
Cooney's position at UCLA was part of the humanities department's search last year for someone who could continue UCLA's research in Egyptology. Cooney was the leading candidate for the position, said Dean of the Humanities Tim Stowell.
"She's got a very engaging (speaking) style," Stowell said. "It's pretty packed with facts but at the same time she manages to relate things to various aspects of modern life that we're familiar to."
In "Out of Egypt," Cooney travels across the world, providing the show's voice-over and serving as the audience's guide as she draws parallels between various ancient cultures and their practices. Two parts of the six-part series aired in August, and the next episode is tentatively set to air in November.
In the first two episodes, Cooney explored pyramids and ancient relics, climbing through a pyramid's narrow tunnels to its inner burial chambers and endured a ritual cleansing in the process. She recalled her favorite moment of filming to be a de-burial process in North Vietnam, where people dig up the bones of their relatives three years after their burial.
"It's amazing. People touch the bones and they'd cry and they're talking to them," Cooney said. "It was such a physical communication. And it was really beautiful. It was a very human moment. And I remember thinking, "˜Oh, that's what we're doing.'"
Cooney, who began teaching at UCLA in January 2009, is not only the show's gung-ho host, but also did the majority of the research and was instrumental in choosing the countries featured on the show.
Her husband, Neil Crawford, produced the show. It was shot over two busy months in more than 10 countries last fall.
By exploring ancient traditions in "Out of Egypt," Cooney said she wants not only to share her expertise, but also to learn alongside the viewers with a curiosity that she hopes will resonate with equally curious viewers.
"In a way, this is an exercise in putting myself out of my comfort zone. It's an exercise in me being the student and yet looking at it through my own perspective, which is always going to be an Egyptological lens," Cooney said. "It's definitely putting me in a trickier place than if I were just in Egypt all the time. But that's why it's fun! That's why I loved it."
In person, Cooney is the same enthusiastic culture-lover she is on screen.
She speaks passionately about ancient tombs and mummies, an interest she says began in childhood.
"I have a really hard time explaining where that fascination comes from because it's actually quite emotional and visceral," she said. "It's kind of like (asking) why do you like Ketchup? Because it tastes good!"
Noting Cooney's humbleness as one of her most admirable attributes, Engle said that she only became aware of her impressive list of credentials by searching online.
"You'd never know she's so successful," Engle said. "She's still so young and involved with students, it's like she's your friend."
Cooney, who received her doctorate in Near Eastern Studies at Johns Hopkins University in 2002, has had numerous scholarly articles published, and her first book, "The Cost of Death: The Social and Economic Value of Ancient Egyptian Funerary Art in the Ramesside Period," was published in 2007.
She also researched for and curated exhibitions at the Los Angeles County Museum of Art and National Gallery of Art, and speaks at museums at least once a month.
"I think it's important if you have the skill to try to communicate to as many people as you can, because if you're a teacher why not try to use the largest medium at your disposal?" Cooney said. "And if that's television, as it is now, then I'll use it."