Women's basketball falls to Arizona in conference opener despite leading at halftime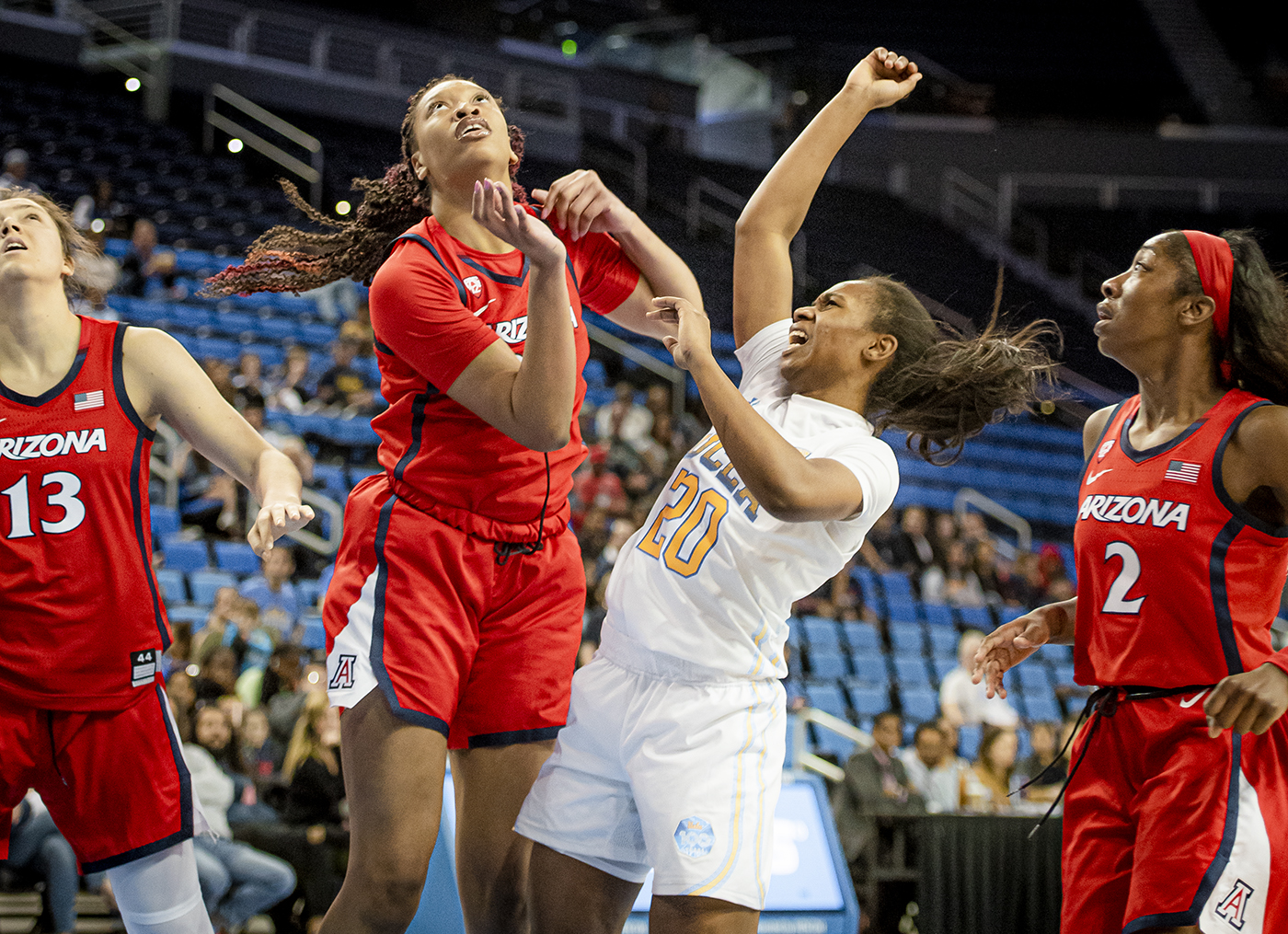 After her Pac-12 Player of the Week performance last week, sophomore guard Charisma Osborne struggled from the field in UCLA women's basketball's loss at Arizona. Osborne shot just 6-of-21, including a missed last-second shot that would have tied the game. (Joy Hong/Daily Bruin senior staff)
Women's Basketball
---
| | |
| --- | --- |
| No. 9 UCLA | 65 |
| No. 7 Arizona | 68 |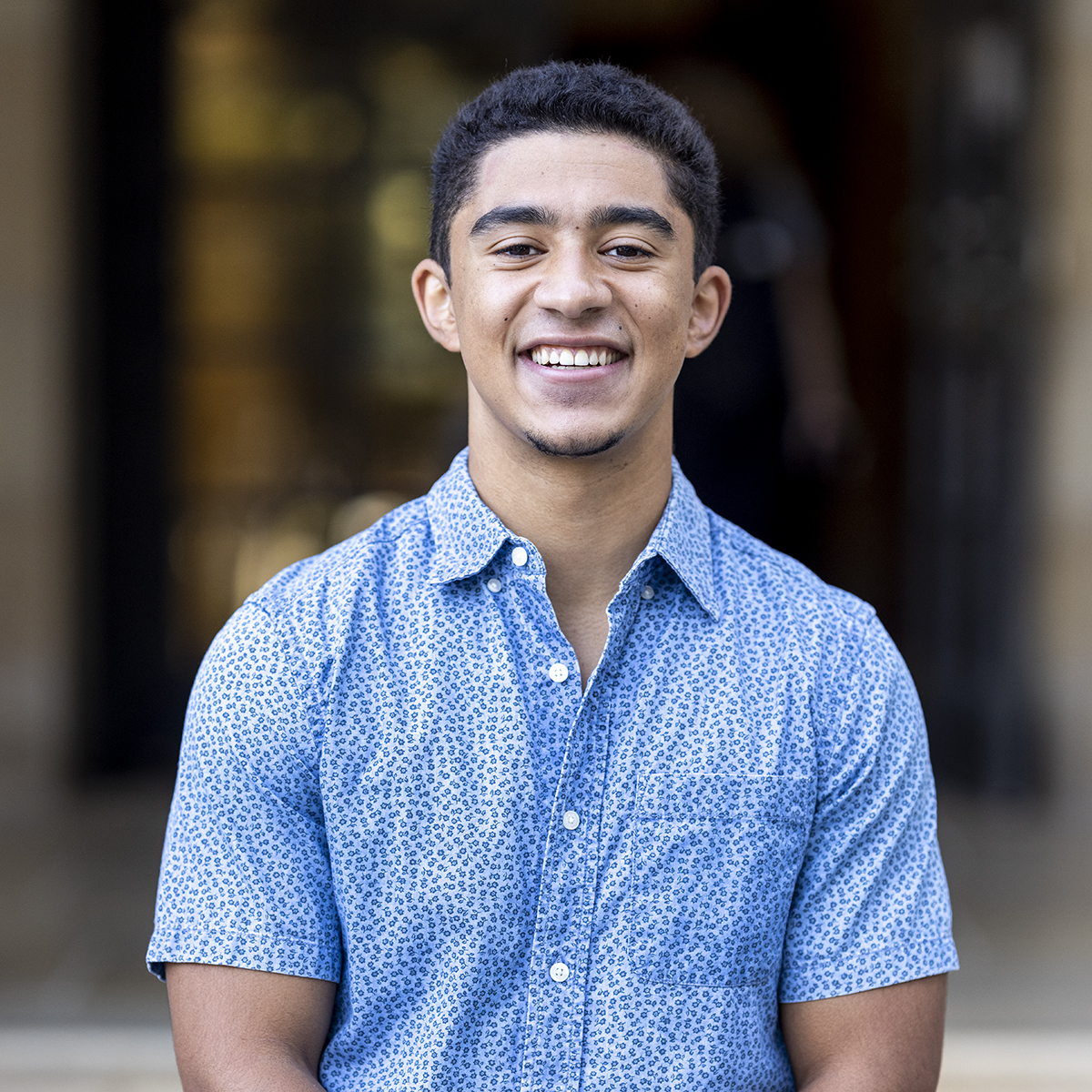 This post was last updated Dec. 6 at 11:22 p.m.
For the second game in a row, Charisma Osborne had a chance to be the hero.
Fresh off her 31-point performance in the Bruins' opening victory a week prior, the sophomore guard, and reigning Pac-12 Player of the Week, had an opportunity to tie the game on a last-second 3-point attempt.
After running through screens on a play designed primarily for her, she missed, resulting in a 68-65 loss for No. 9 UCLA women's basketball (1-1, 0-1 Pac-12) against No. 7 Arizona (2-0, 1-0) in Tucson.
After the game, Osborne said the team got what it wanted during the final possession.
"We practice special situations all the time in practice, so it was just a play that we drew up trying to get a 3 for either me or (redshirt senior guard Natalie Chou)," Osborne said. "We got a good look. I just missed the shot."
Inconsistent shooting was the story for Osborne, as she once again led the Bruins in scoring with 15 points and made all three of UCLA's 3-point baskets but shot just 6-of-21 from the field and 3-of-9 from behind the arc.
Despite Osborne's inefficient scoring, coach Cori Close was quick to praise her guard while explaining there's still room for improvement.
"She's one of the best guards in the country," Close said. "She did step up, but I think when she watches the film, she's going to see there's so much more in (her). I mean, there's just so much more."
Osborne was not the only Bruin who struggled to shoot the ball.
Senior forward Michaela Onyenwere, UCLA's second-leading scorer in the win over Cal State Fullerton, shot just 5-of-16 from the field against Arizona. She did, however, grab 16 rebounds, one shy of her career high.
Close said Onyenwere's struggles had a lot to do with her own coaching, as well as a lack of accountability from the rest of her team.
"She'll learn some things from this game, but we have to have her back better," Close said. "First, I take responsibility for that, and secondly our team needs to take responsibility for that. They can't get the ball to (Onyenwere) and just watch."
Largely because of Onyenwere and Osborne's combined 11-of-37 shooting while taking more than half of the team's shot attempts, UCLA shot 39% overall on 26-of-67 shooting. The Bruins also struggled from the free-throw line, converting 10 of their 21 attempts.
Most of the poor shooting statistics for UCLA came in the third quarter.
After leading the Wildcats 38-32 at halftime and shooting 61% in the second quarter, the Bruins made a single basket on 18 third-quarter attempts – a putback layup by senior forward Lauryn Miller at the 9:07 mark. UCLA wouldn't make a field goal for the rest of the period, scoring 6 points in the quarter and losing a lead they would never regain.
Miller, who scored 14 points on 6-of-8 shooting while grabbing six rebounds, said a lack of teamwork led to the team's third-quarter issues.
"I think in the third especially, we kind of got a little too dependent just on playing by ourselves," Miller said. "We talked about it, tried to regroup pretty quick, run some things and get the looks that we wanted to versus kind of letting their defense focus in and force us into harder one-on-one shots."
With it being just the second game of the season following a pandemic-plagued offseason, both Miller and Close also said fatigue played a role in the team's struggles. Because there were eight players in rotation for the game, UCLA played all five starters for at least 25 minutes. Arizona, meanwhile, had two starters play for 13 and 18 minutes.
Close specifically said the team has a long way to go in terms of conditioning.
"I'm just going to be really candid with you – we're not in the kind of shape that we normally are at this time," Close said. "We're not there yet, we're not. I thought we did have moments where we looked tired."
UCLA will look to get its first conference win when it takes on an undefeated Arizona State on Sunday in Tempe.
Carlson is currently a staff writer on the football, men's basketball and women's basketball beats. He was previously a reporter on the softball and men's golf beats.
Carlson is currently a staff writer on the football, men's basketball and women's basketball beats. He was previously a reporter on the softball and men's golf beats.