UCLA gymnasts use social media to speak out, support Black Lives Matter movement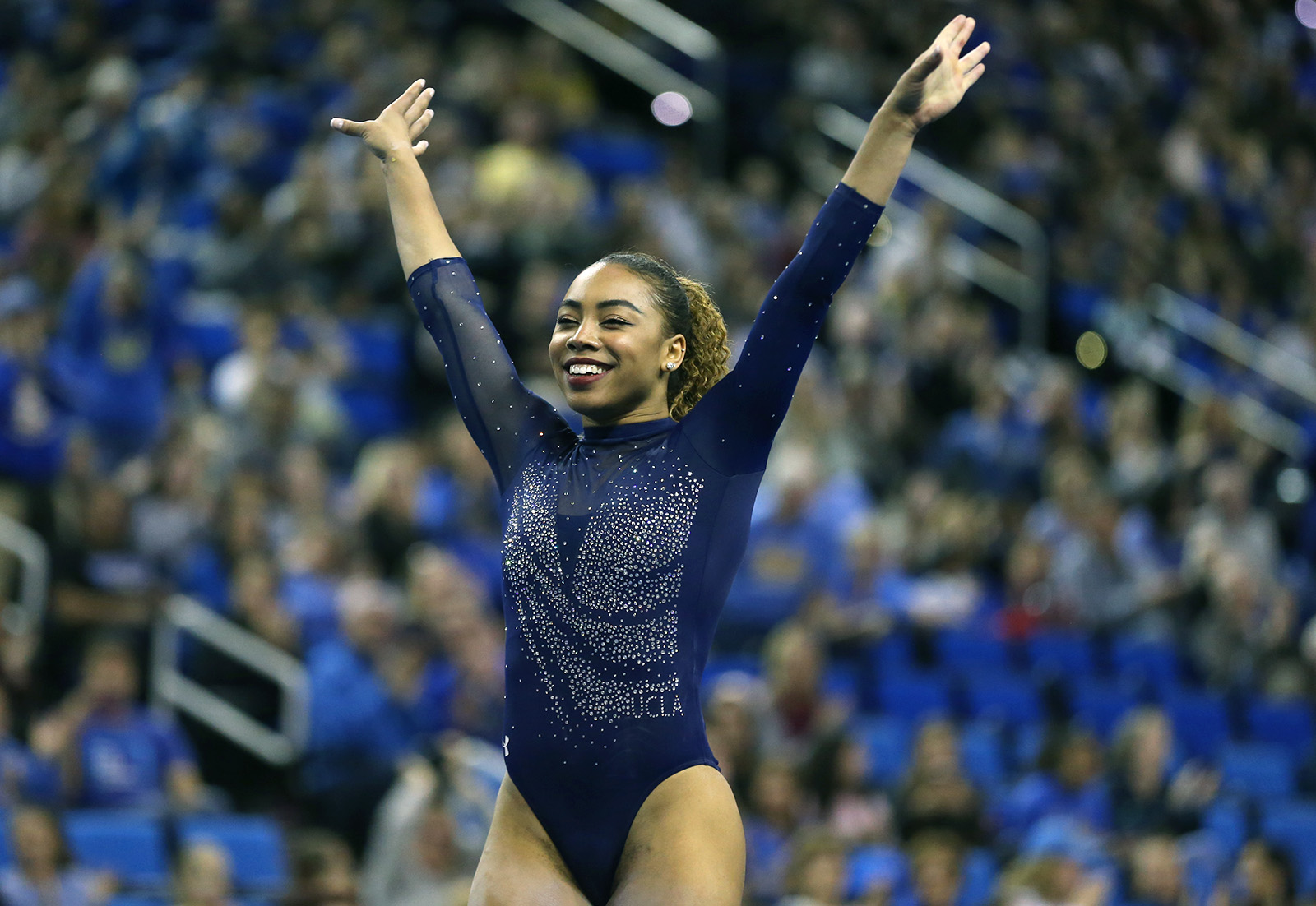 In the midst of worldwide protests, UCLA gymnastics sophomore Margzetta Fraizer has used her platform to help educate people about racism and support the Black Lives Matter movement. (Andy Bao/Daily Bruin)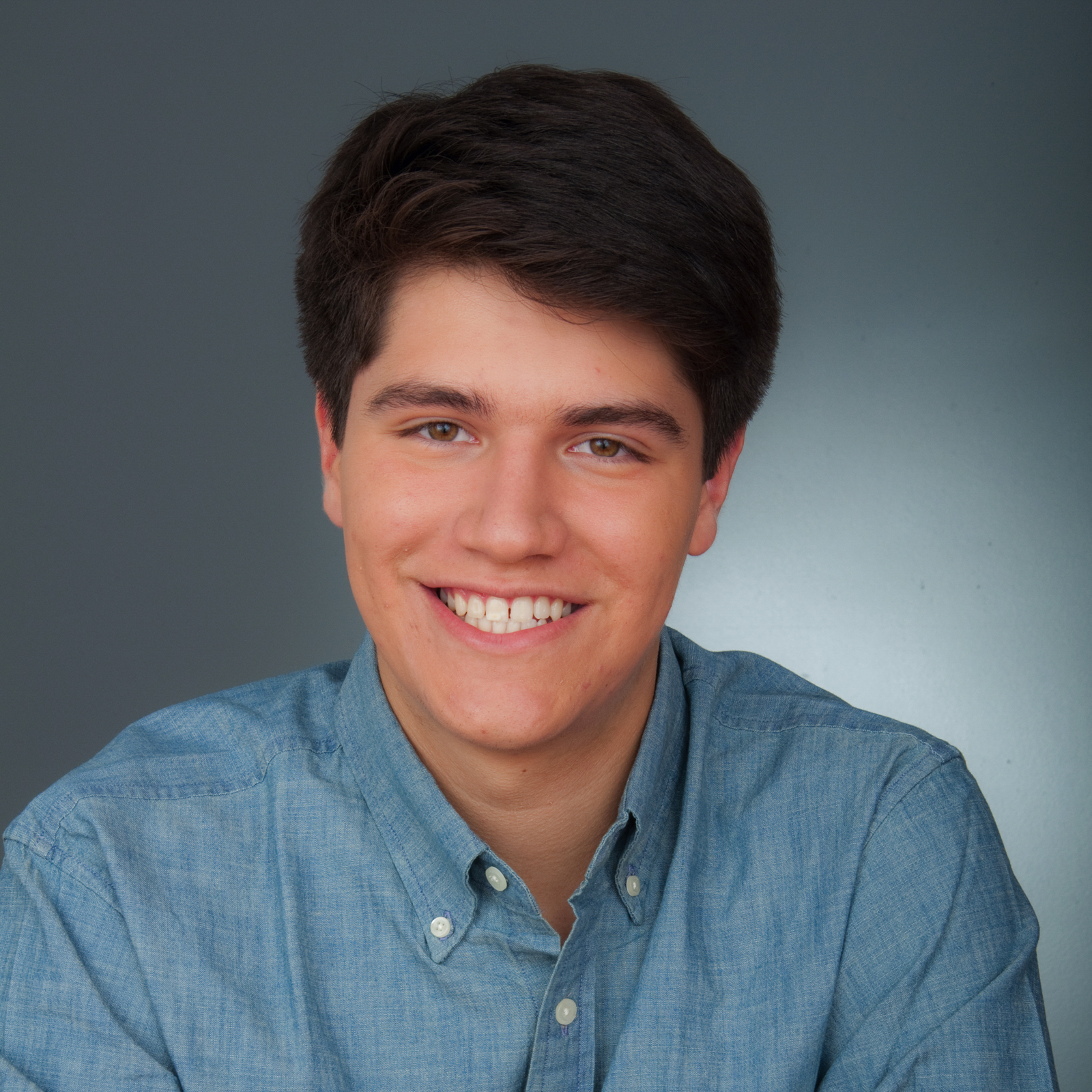 Following the death of George Floyd in the custody of the Minneapolis Police Department on May 25, protests over racial inequality and police brutality have taken place in all 50 states and various countries across the world.
Among the groups speaking out in support of the protests is the UCLA gymnastics program, which has been at the forefront of the movement in the Bruin community.
"Our hearts ache for the hurt in our country," UCLA gymnastics said in a statement on Twitter. "We must address racial prejudice and violence. We must do better. The fear and danger suffered by the black community is real. Let's educate, organize and implement plans for change."
Not all programs, however, have been as vocal.
Of the eight Pac-12 gymnastics programs, UCLA was the first to release a statement. Oklahoma – the reigning national champions – also waited multiple days to release an official statement on the matter.
In addition to their initial statement, UCLA gymnastics has also continued to share additional information in the form of articles, donation and petition links for various causes and even tips about which hashtags to use to best help the movement.
Sophomore Margzetta Frazier – who was a second-team regular season All-American and a first-team All-Pac-12 honoree on bars this past season – said she is proud of her school and that she couldn't see herself at any other institution.
"Although UCLA is not perfect, it is certainly ahead of most schools with its activism in change and equality for others," Frazier said. "I am very proud to say that I go to a school that rewards inclusivity and is a big advocate for equality."

Frazier is one of many individual Bruin gymnasts who have voiced their opinions, tweeting her support for ending racism.
With almost 8,000 followers on Twitter, Frazier said it is especially important to use her platform now because of the reach that it currently has.
"Now is the perfect time to finally educate and to teach people to dismantle what they think they know about racism," Frazier said. "I have a platform that reaches people of many countries and many ages and races, and I am doing my part in helping the Black experience be of equality and justice."
Other UCLA gymnasts – both past and present – have also found ways to get involved.
Current Bruins such as senior Felicia Hano and freshman Kalyany Steele have turned to social media in order to get their messages across, posting on both Twitter and Instagram in support of the Black Lives Matter movement.
Hano – who is of Mexican descent – encouraged people of different races to start a dialogue about racial issues, and Steele took part in "Blackout Tuesday," an initiative in which people posted black screens on social media platforms, among other acts, to show solidarity.
Rechelle Dennis, who competed at UCLA from 2014 to 2018, shared a survey on Twitter for Black student-athletes to tell their stories through the platform ESSENCE Girls United. Hallie Mossett, a Bruin gymnast from 2013 to 2017, shared a video of herself on Twitter reciting a poem titled "Freedom Is" that she wrote three years ago and says still resonates with her today.
Coach Chris Waller said he is proud that these athletes expanded their platforms and found their voices.
"I can't say enough about how proud I am for our student-athletes to be active politically and socially," Waller said. "We talk so much about how gymnastics is simply a platform for us to learn life lessons, and those life lessons should be applied to our life and the greater world."
This isn't the first time that the Bruins have used their platforms as a means for social change, as they have spoken out about social issues in the past.
In the aftermath of the USA Gymnastics sexual abuse scandal, UCLA co-hosted the "Together We Rise" competition along with Oklahoma to honor the sexual abuse survivors of former USA Gymnastics doctor Larry Nassar.
Waller said Valorie Kondos Field – the UCLA gymnastics coach from 1991 to 2019 – was instrumental in instilling a culture that promotes and celebrates the athletes' voices.
"The cornerstone of the program under (Kondos Field was) the basic idea that when any person figures out how to be their own best self, they will shine the brightest, be the most self-confident and ultimately help UCLA gymnastics the most," Waller said.
Despite everything that has been taking place – ranging from the protests to the ongoing COVID-19 pandemic – the team has still found ways to stay together. Daily text messages and phone calls between coaches and athletes keep the team connected.
A team call with a sports psychologist has also been planned for the athletes to discuss what has been happening and to give the players a place to vent.
According to Frazier, the team has also been in contact to make even more plans to share its message of unity as a group.
"Behind the scenes, we are working on a few projects to get our message across to all age groups and races," Frazier said. "We hope that we can educate at least one person on equality."
Christon is currently an assistant Sports editor on the women's basketball, softball, men's tennis and women's tennis beats. He was previously a reporter on the women's basketball and softball beats.
Christon is currently an assistant Sports editor on the women's basketball, softball, men's tennis and women's tennis beats. He was previously a reporter on the women's basketball and softball beats.