Between Two Bruins: Daily Bruin Sports answers your questions about the 2020 football season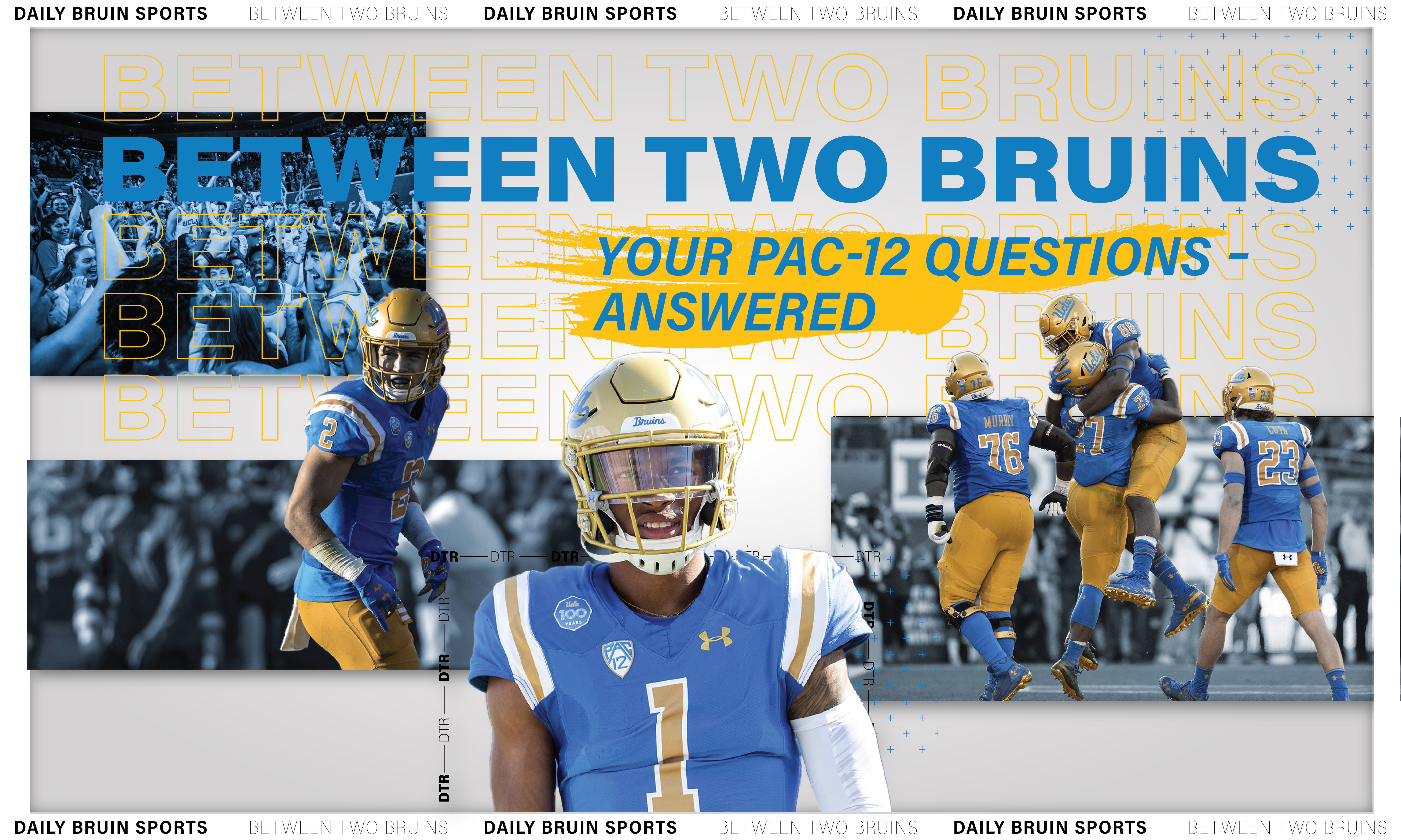 (Ben Brill/Graphics editor)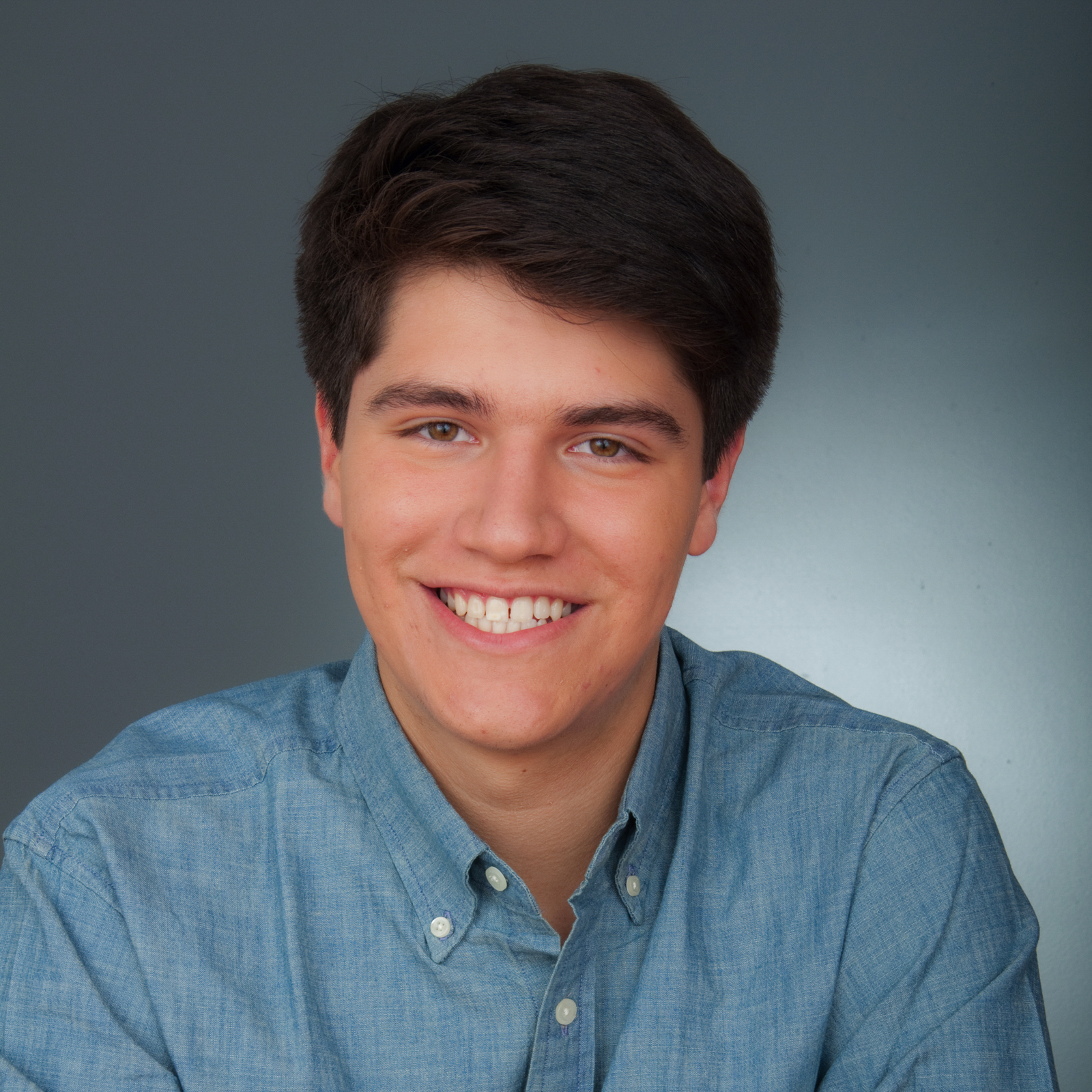 This post was updated Oct. 18 at 8:17 p.m.
Welcome to the start of year three of the Daily Bruin Sports fan Q&A. We asked for your questions about the upcoming football season on each of our social media social platforms and Assistant Sports Editor Jon Christon is here to break them down.
——————————-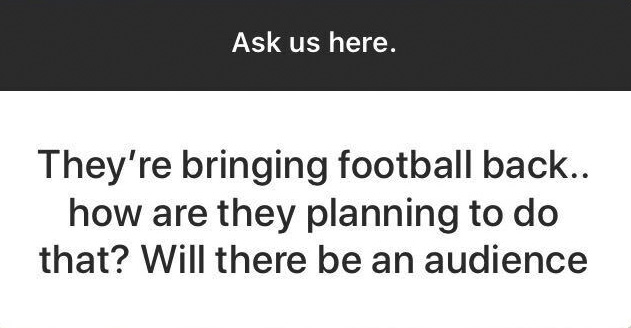 With Pac-12 football's return, each team will play a minimum of seven games – five against their divisional opponents, one crossover matchup against a team in the other division and one mystery-seeded game at the end that depends on the results in the conference.
The plan depends on comprehensive COVID-19 protocols and rigorous testing capabilities. The conference recently partnered with medical supply company Quidel to give the schools rapid testing to limit the spread of the virus and ensure competition occurs.
As far as an audience, no fans will be able to attend any of the games, though conference-approved family members and media will be allowed. So it won't be an audience of zero, but far from the crowds of 30,000-plus the players are used to.
——————————-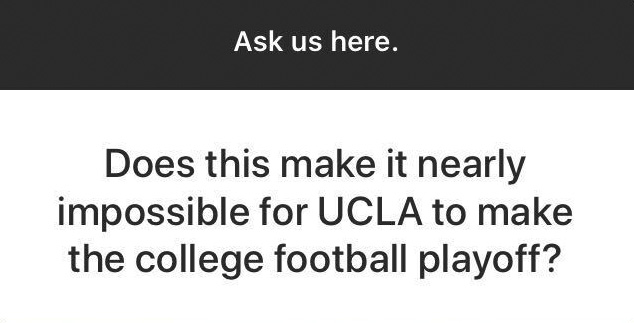 However slim the Bruins' playoff odds were at the start of the season, they definitely got worse with the new schedule.
Not only do they have only seven games to prove to the College Football Playoff Selection Committee they deserve a spot as a top-four team, but they would also have to go through the upper echelon of the Pac-12 to get there.
UCLA plays the top four teams in the Pac-12 from a year ago – Oregon, Utah, USC and Arizona State – and if somehow it overcame the long odds to win all of those games, it would likely get nationally recognized.
But even if the Bruins go 7-0, I would say it's doubtful that a Pac-12 team makes it in favor of other conferences who have more games under their belt.
UCLA would have to win out in dominating fashion against the best of the best in the conference.
Unlikely, right?
——————————-

UCLA is a young team, so the best chance at improvement is through internal development with help from some of the younger guys.
Junior quarterback Dorian Thompson-Robinson is a key example of that, and a lot will hinge on his development. Thompson-Robinson certainly looked the part of a young, inexperienced quarterback the past two campaigns, but now as a seasoned upperclassman, it's fair to expect some better results going forward.
However, the team did see a great deal of roster turnover, and with limited practice time as a team in the off-season, I wouldn't bet on a whole lot of improvement this season.
As for a .500 record this season, it's certainly possible with the shortened schedule – all they have to do is win four games. Under coach Chip Kelly, the team struggled the most with nonconference opponents, so this year's conference-only schedule will benefit the squad from that aspect.
UCLA did get somewhat unlucky as a whole with their schedule this year, playing the four best Pac-12 teams from a year ago, but they also have some easier games against the likes of Colorado and Arizona.
If UCLA can take care of business in the games it should win, all it needs is two more wins to hit a .500 record for the first time in Kelly's tenure. This means a win against one of the better Pac-12 teams and then a victory in the mystery-seeded game, possibly against an easier opponent.
If they can't win just four games against Pac-12 foes, they may need to rethink some things internally. Which leads me to the next question …
——————————-

If the team struggles again this season and finishes under .500, there will be rampant speculation about Kelly's future – though I would say it's very unlikely he loses his job this off-season regardless of what happens.
The athletic department was already facing a $19 million deficit for this year before the pandemic started and now, without a known apparel sponsor for the future, the finances could get cloudy. This, coupled with Kelly's $9 million buyout, makes the financial ramifications too great to justify.
Putting money aside, firing anyone after this mess of a season is a long shot. The Bruins only have seven games to prove themselves, and the team itself likely will be different than expected.
This off-season was hectic, and if UCLA does underperform this year, it won't be Kelly to blame. It'll be the decreased practice time in the off-season and the uncertainty of the season itself.
Kelly also handled himself well throughout the tumultuous off-season and has built up some goodwill with new Athletics Director Martin Jarmond.
There's always the potential of a catastrophic season, so there is a chance he loses his job, just a very low one.
If it were to happen …
——————————-

This would spell a worst-case scenario for UCLA this season and mean something went terribly wrong.
If this were to be the case, then it would be likely that UCLA would try to go for the exact opposite of Kelly to reset its culture – a young and cheap coach that sees the value in recruiting.
While someone like offensive coordinator Justin Frye may step in for an interim role, I wouldn't expect the program to hire from within.
Fans will clamor for a big name, but UCLA doesn't have the finances nor the reputation to command any of the more well-known names currently in the college football community.
This means that the Bruins will have to look young and get a relatively unknown candidate to fill the position.
One name that seemingly always pops up for west coast coaching jobs is Boise State's Bryan Harsin, who has seen success with the Broncos and would likely be on Jarmond's shortlist.
Another coach to keep an eye on is Cincinnati's Luke Fickell. Fickell was an assistant with Ohio State at the same time that Jarmond was a deputy athletic director with the Buckeyes.
Some other more well-known candidates would include Syracuse's Dino Babers, UNLV's Marcus Arroyo and possibly former Washington coach Chris Petersen, to name a few.
This is far from a complete list, and all of this is purely hypothetical – Kelly will likely wear the four letters on the sideline again next season.
——————————-

Under Armour is currently attempting to get out of its record 15-year, $280 million dollar contract that it signed with the university back in 2016.
UCLA, on the other hand, is now suing the apparel brand for unjustly attempting to break the contract. UCLA Athletics will still wear Under Armour for the upcoming year as it is too late to get new gear, but suing a company usually doesn't spell a future with them, so it is unlikely Bruins don Under Armour beyond this season.
Where does the school look beyond? It was reported a few weeks ago by Bruin Report Online that UCLA was in talks with Jordan Brand about a potential apparel brand sponsorship, but as of right now there is nothing official.
Look for the usual suspects – Nike and Adidas – to be heavily involved with the process of finding a new sponsor.
Christon is currently the Sports editor and a reporter on the men's basketball and football beats. He was previously an assistant Sports editor on the women's basketball, softball, men's tennis and women's tennis beats and a reporter on the women's basketball and softball beats.
Christon is currently the Sports editor and a reporter on the men's basketball and football beats. He was previously an assistant Sports editor on the women's basketball, softball, men's tennis and women's tennis beats and a reporter on the women's basketball and softball beats.