Armenian student organizations raise awareness for Nagorno-Karabakh region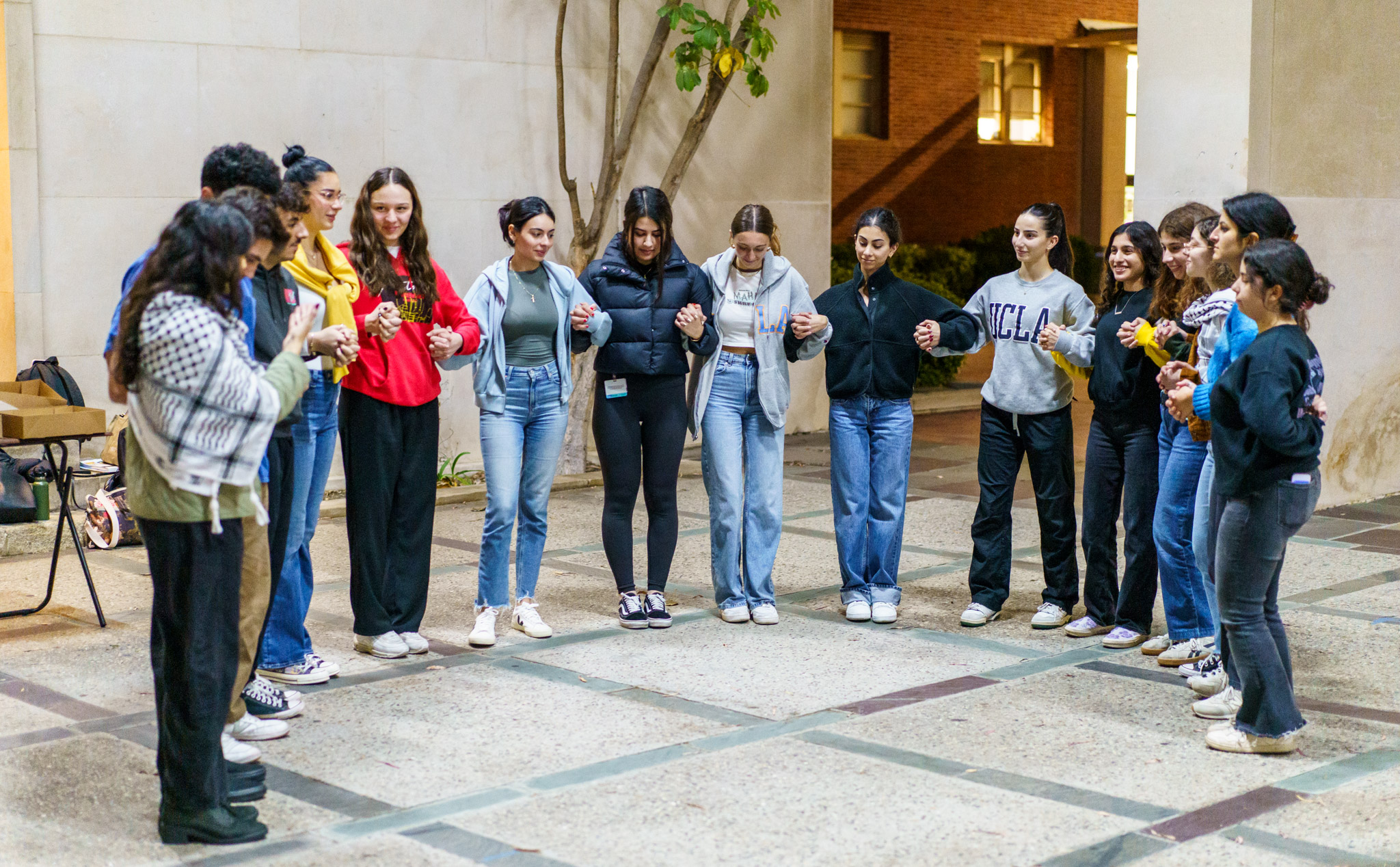 A workshop teaching traditional Armenian dance is pictured. The workshop was held as part of the Armenian Students' Association's annual Artsakh Awareness Week. (Dylan Winward/Daily Bruin senior staff)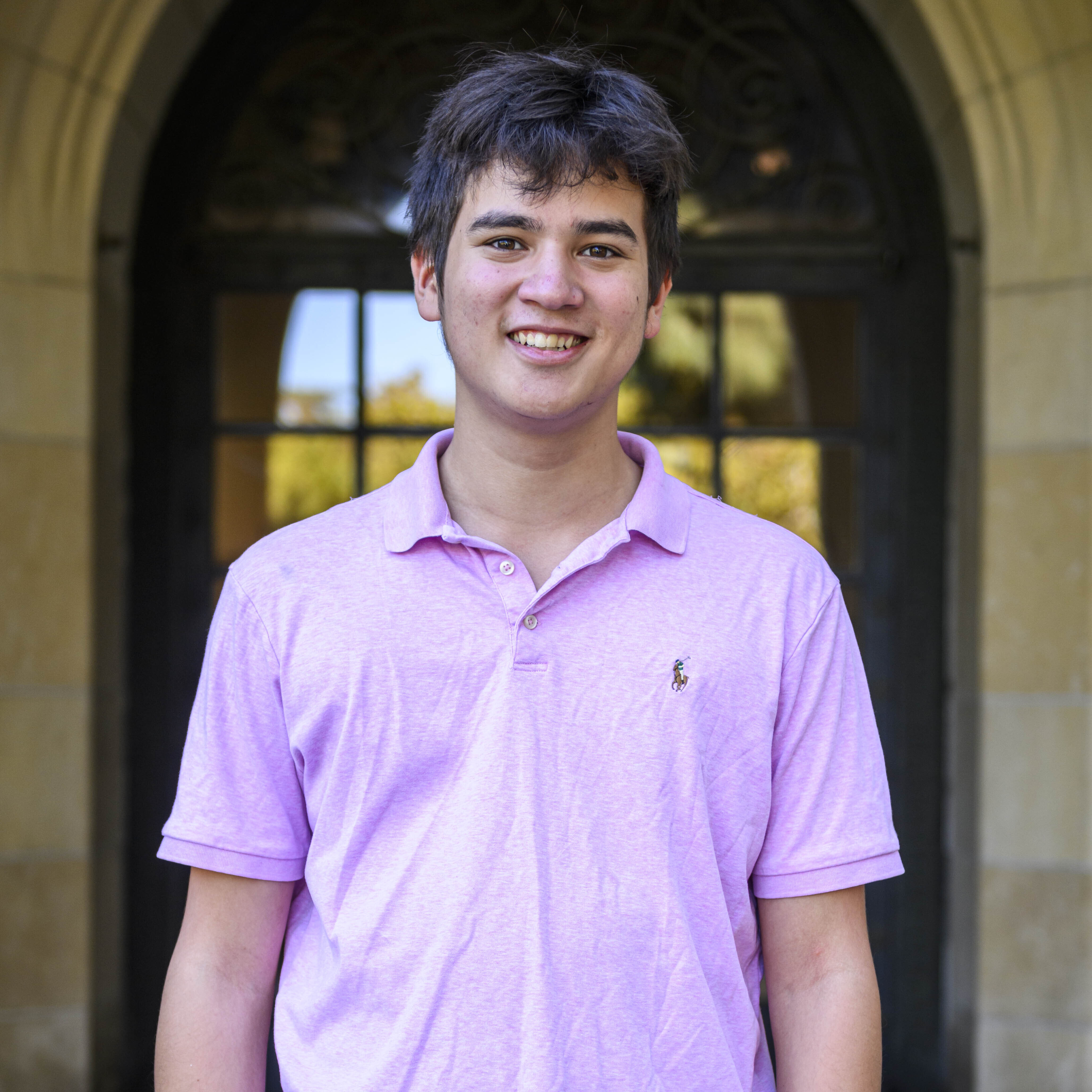 This post was updated Nov. 19 at 9:16 p.m.
Organizations for Armenian students hosted events and fundraisers this quarter to raise awareness about people in the Nagorno-Karabakh region.
The Armenian Students' Association hosted its annual Artsakh Awareness Week from Nov. 13 to 17, which featured events such as a donut-selling fundraiser on Bruin Walk, a film screening and an Armenian dance workshop. Armenian organizations at UCLA also led a fundraising campaign in October for nonprofit organizations such as Hayk for Our Heroes and Little Bird Armenian Development.
An Azerbaijani military offensive in September led to the country's reclamation of the internationally unrecognized Republic of Artsakh, also known as Nagorno-Karabakh, according to the Associated Press. Sovereignty of the region, which is 95% ethnically Armenian, is contested.
[Related: UCLA, USC Armenian Students' Associations co-host Nagorno-Karabakh vigil]
Since the invasion, more than 80% of the region's population has fled, the majority to Armenia, according to CNN. As a result, humanitarian concerns surrounding malnutrition and disease have arisen, according to the United Nations.
Lilia Hovsepyan, cultural chair of the ASA, said the awareness week was hosted by Armenian student associations across the country to draw attention to the anniversary of the end of the 2020 Nagorno-Karabakh War, which resulted in a ceasefire.
"​​The reason why we do the Artsakh Awareness Week every year in November is to not necessarily commemorate but to remember the 2020 Artsakh war," she said.
Hovsepyan, who is a third-year philosophy student, added that the week featured dance workshops and Jingalov Hats, food originating in Artsakh.
Lusin Yengibaryan, ASA's internal vice president, said the week also included the screening of "Amerikatsi," a film about a man who reconnects with Armenian culture while under arrest in the Soviet Union. She added raising awareness is important because of fears that Azerbaijan may someday launch invasions on Armenian territory, a concern that United States Secretary of State Antony Blinken expressed in mid-October.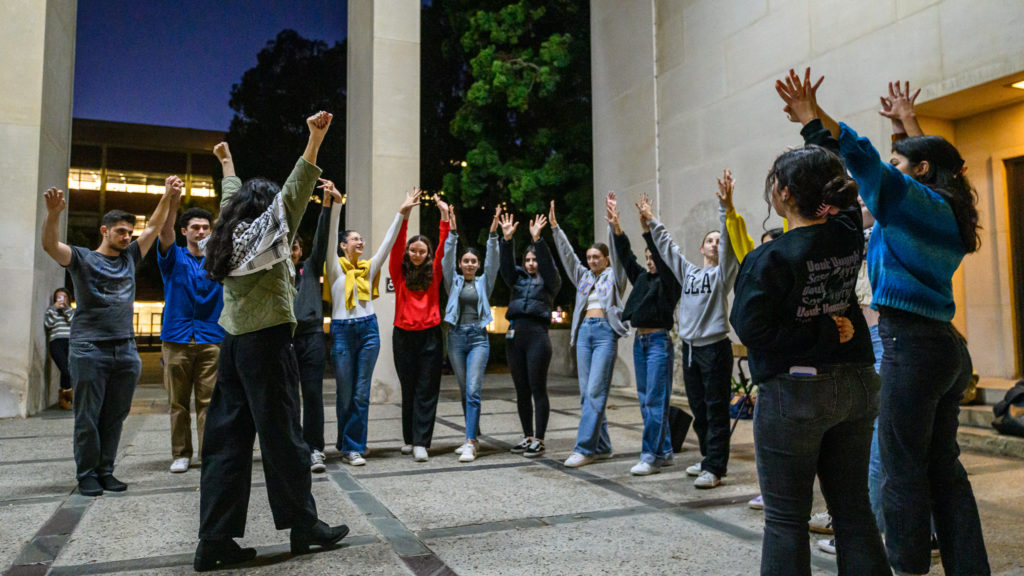 Some Armenian fraternities and sororities have also held fundraisers for nonprofits that provide support to displaced people and border security for Armenian border territories.
Monica Amirian, the president of Alpha Gamma Alpha, said her sorority sought to support Armenian students in raising awareness for issues in the country. She added that a large part of her sorority's purpose is helping students celebrate Armenian culture at UCLA.
"Going back, Armenia has a large diaspora in population. So many of us … come from many different backgrounds," she said. "Although we have been scattered throughout the world, coming to UCLA, AGA has actually brought us all back together."
Sera Shahbazian, the philanthropy chair of AGA, said her sorority raised roughly $12,600 through an online campaign soliciting donations from local businesses and an online raffle. She added that the money will go to Hayk for Our Heroes, an organization that provides housing and medical aid to families displaced from Artsakh.
"It's aiding the tens of thousands of families that have been displaced from their homes," said Amirian, who is a fourth-year psychobiology student. "The whole point of the money is basically to assist them – specifically for the winter – (in) acquiring livestock and essential items like furniture, clothes, food."
Matthew Keshishian, the social chair for Alpha Epsilon Omega, said his fraternity decided this year to use its events to focus more on philanthropy for Armenia.
Keshishian, who is a second-year computer science student, added that his organization has raised $16,200 so far for the nonprofit Little Bird Armenian Development. According to its website, the nonprofit focuses on funding border security measures for Armenia, including military training and night vision cameras.
Yengibaryan, who is a fourth-year psychobiology student, said events like these are important to show that diasporan Armenians are supporting the people of Artsakh.
"We haven't forgotten about the people in Artsakh as Armenians in the diaspora in the Los Angeles community," she said. "We will always remember that, we will always support them, do what we can to remember them, (and) bring awareness to what happened."
Winward is the 2023-2024 features and student life editor. He was previously a News reporter for campus politics and features and student life. He is also a second-year statistics and english literature student.
Winward is the 2023-2024 features and student life editor. He was previously a News reporter for campus politics and features and student life. He is also a second-year statistics and english literature student.