In Plain Sight: As students sleep, UCLA bakeries turn on the ovens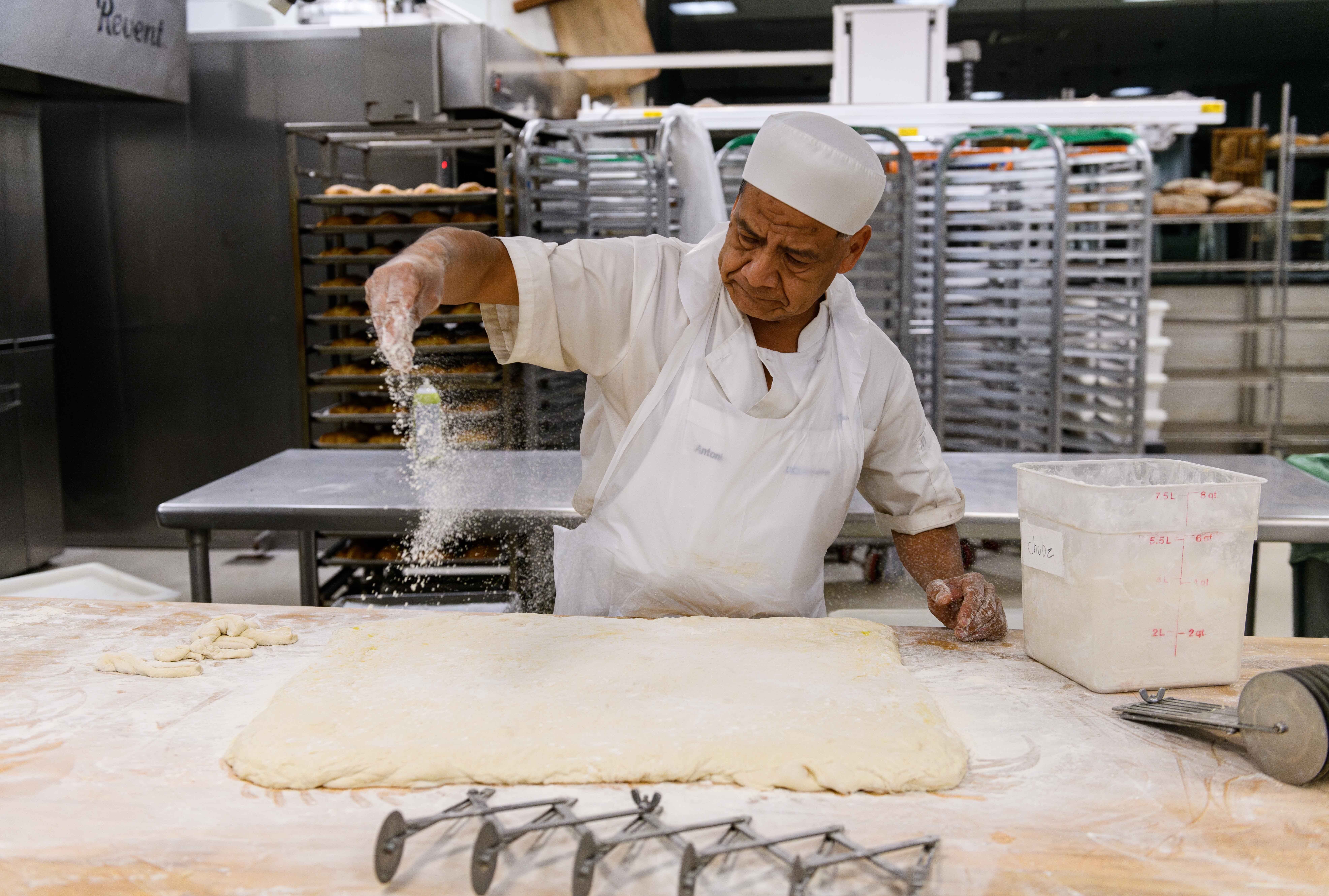 Antonio Delgado sprinkles flour over dough that will become loaves of ciabatta. Delgado is one of dozens of workers responsible for creating UCLA Dining's many baked creations. (Myka Fromm/Assistant Photo editor)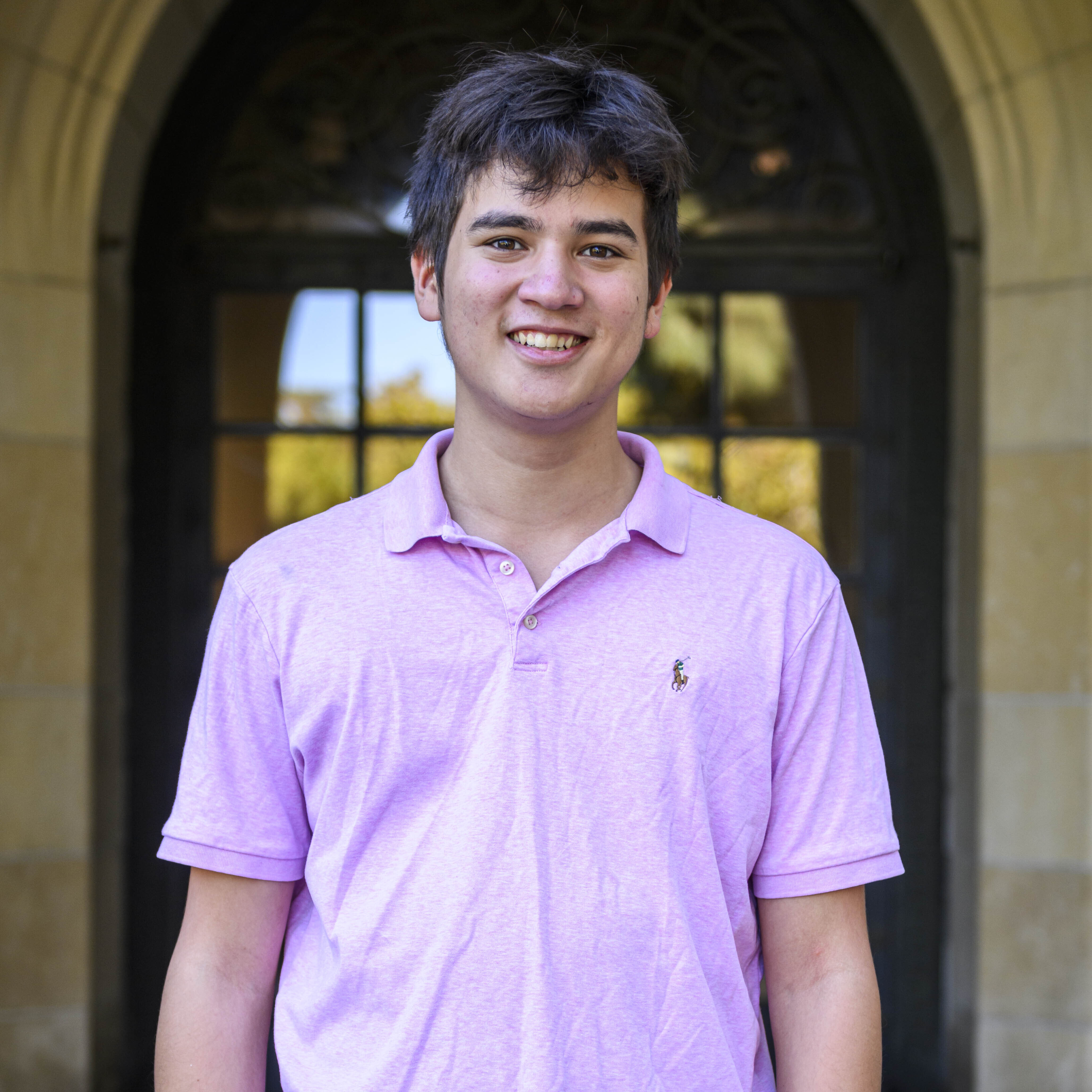 At 4 a.m. every day, the Hill is silent as undergraduates sleep in preparation for the next day of classes and exams – but underneath De Neve Commons, a machine carefully squeezes out dough, molded into a sandwich baguette and ready for the oven.
This baguette will become one of 21,000 made at UCLA's bakery every week.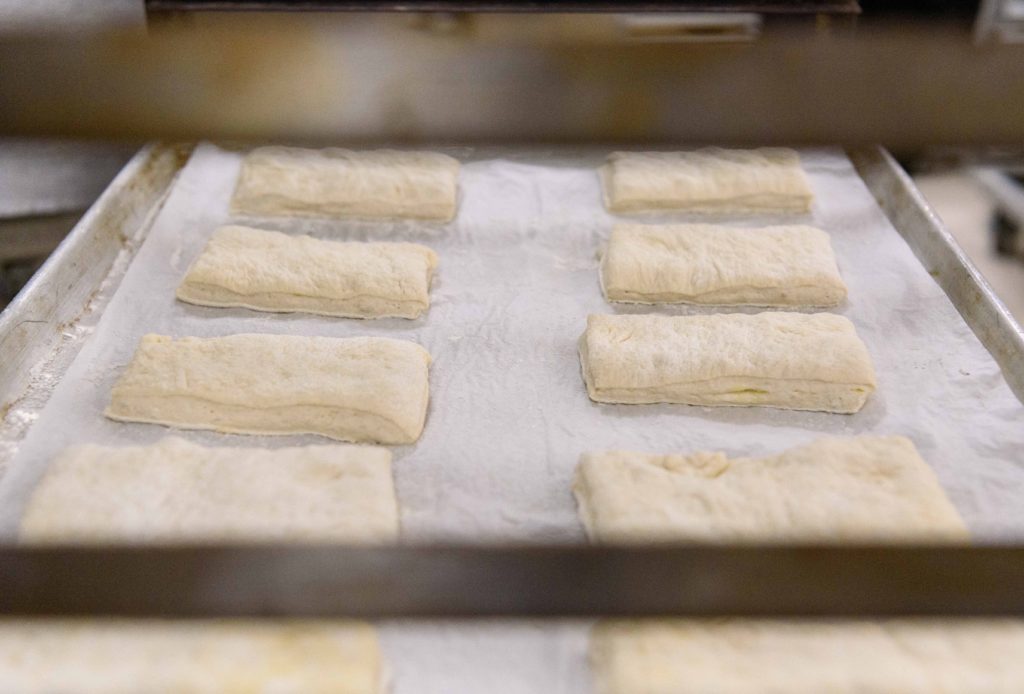 UCLA's two bakeries, located in De Neve Commons and The Study at Hedrick, are responsible for baking almost all the pastries, desert and bread for dining halls on the Hill and Plateia, – the restaurant at the Meyer and Renee Luskin Conference Center, according to the Office of the Administrative Vice Chancellor. The bakeries employ 33 staff members, with the bakeries spending 182 hours working each week.
Executive pastry chef Richard Ruskell said much of the work behind the baked goods starts at 3 a.m., when the first workers arrive for their shift. The early start is required because much of the bread students eat is baked the same day in an effort to provide fresh food, he said.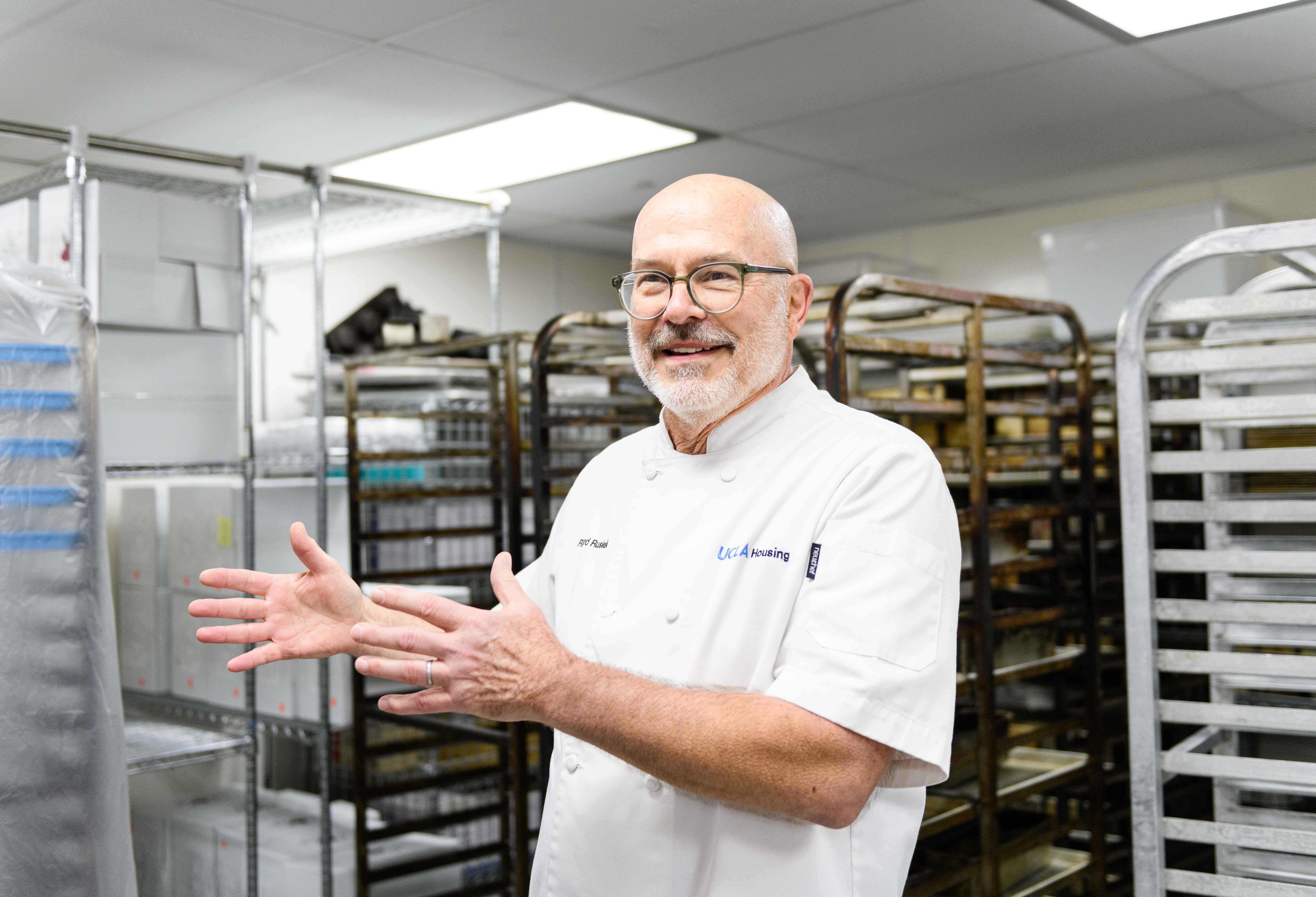 The bakery also needs to prepare some items, such as pizza crusts and hamburger buns, in bulk before the chefs who prepare savory foods start their shifts at UCLA's dining halls, Ruskell added.
"Baking and pastry has to happen early in the morning because breakfast pastries have to get done, and because baking actually takes longer than cooking does," he said. "We have to start sooner so that everything is done at the same time as the savory stuff."
Having an in-house bakery can help the university cater for students in a more affordable manner, Ruskell said, adding that the vast majority of baked goods at UCLA are baked on-site.
Edmund Yau, a third-year electrical engineering student, said he was amazed to find out how much bread is baked on the Hill. Yau, who lived in the university-owned apartments last year, added that one of his favorite aspects of moving on campus has been enjoying the fresh food from UCLA's dining halls.
"I think that it's pretty amazing that we get to eat fresh food every day," he said. "Fresh food every day is pretty nice compared to what I was eating last year."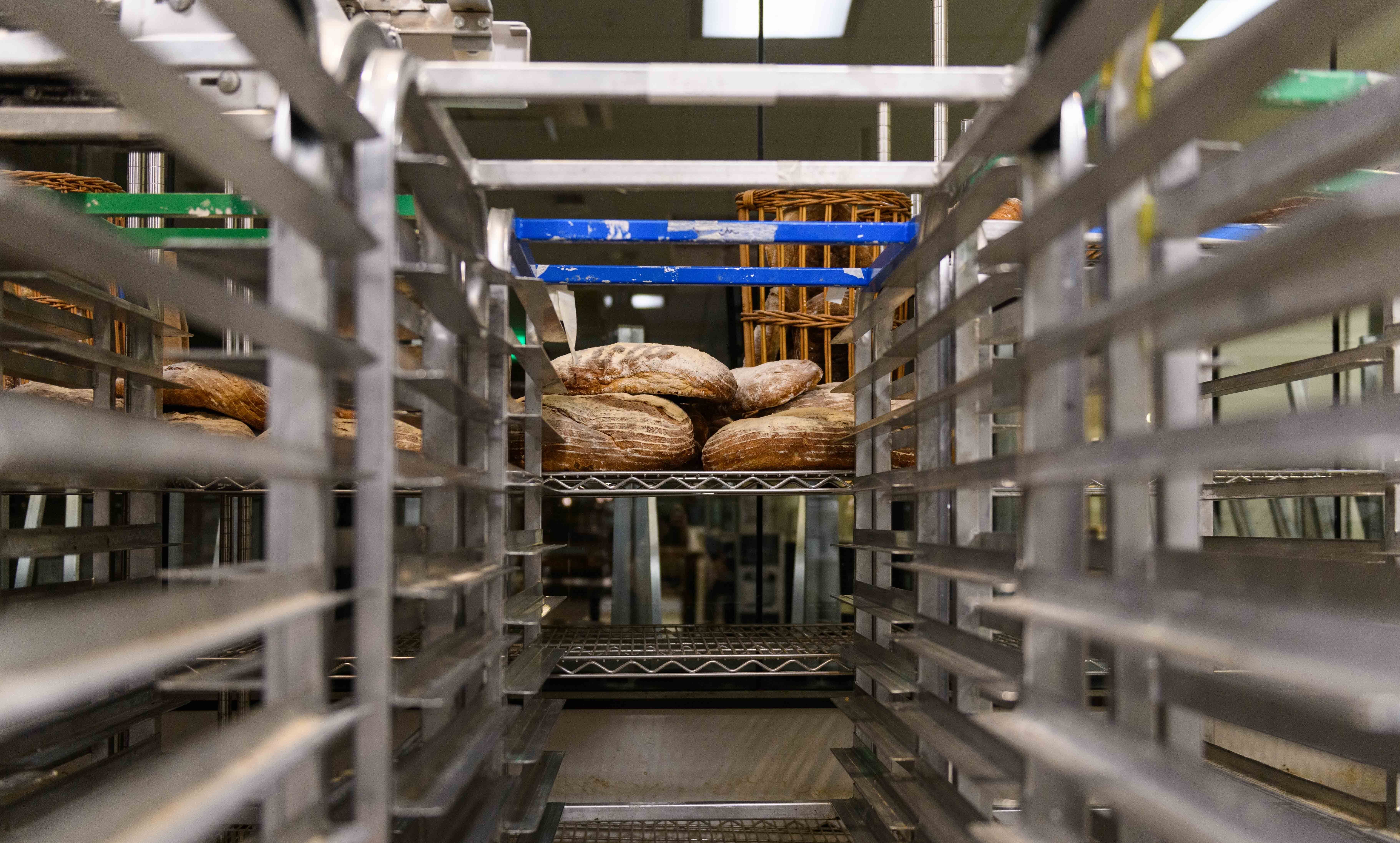 Dominic Gage, a first-year materials engineering student, added that although he was not surprised to learn that the bread he was eating was baked on the Hill, he appreciates the way UCLA prioritizes freshness in the baked goods it serves to students.
One of the most popular items made by the bakery is the cookies, with a dedicated chef making 21,000 of them every week. The bakery also features a specific machine that makes doughnuts for the De Neve Dining Hall.
Ruskell, who previously worked in catering for luxury hotels, said he felt overwhelmed when he first moved to UCLA because of the quantity of food the university gets through. Each week, the bakery uses 12,500 pounds of flour, 450 pounds of sugar and more than 300 pounds of chocolate.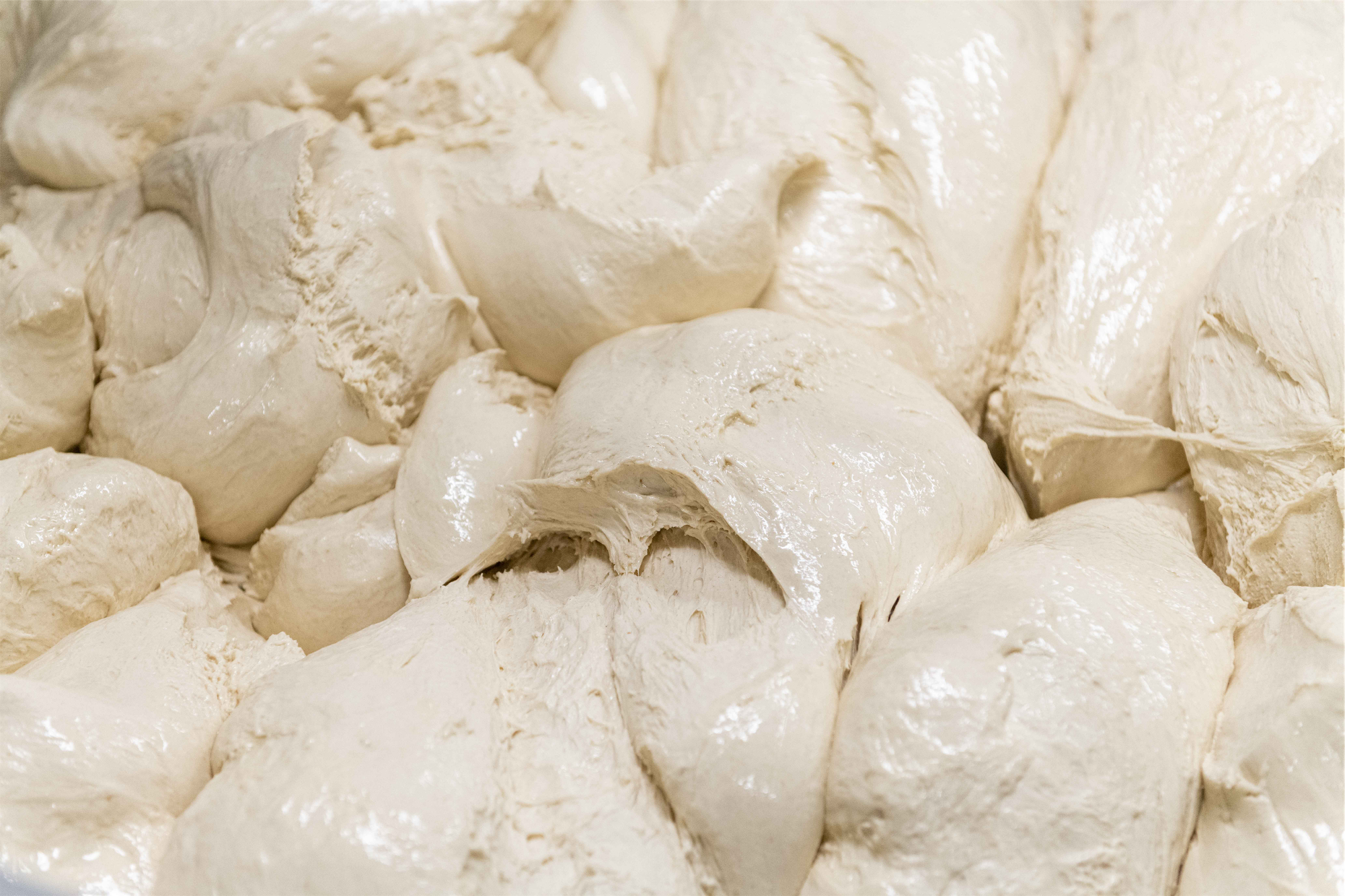 Larena Faretta, a baker at UCLA's artisan bakery located in The Study, said she started working at the university 13 years ago after graduating from culinary school Le Cordon Bleu, baking as part of a day shift creating brownies, cakes and cookies. The artisan bakery, where she now works, is responsible for making items such as rye breads and sourdoughs.
Faretta said she starts every morning by preparing dough with the goal of having it ready to be cut by 6:30 a.m. That job can be high-pressure at times, particularly in the winter when dough rises more slowly, she said.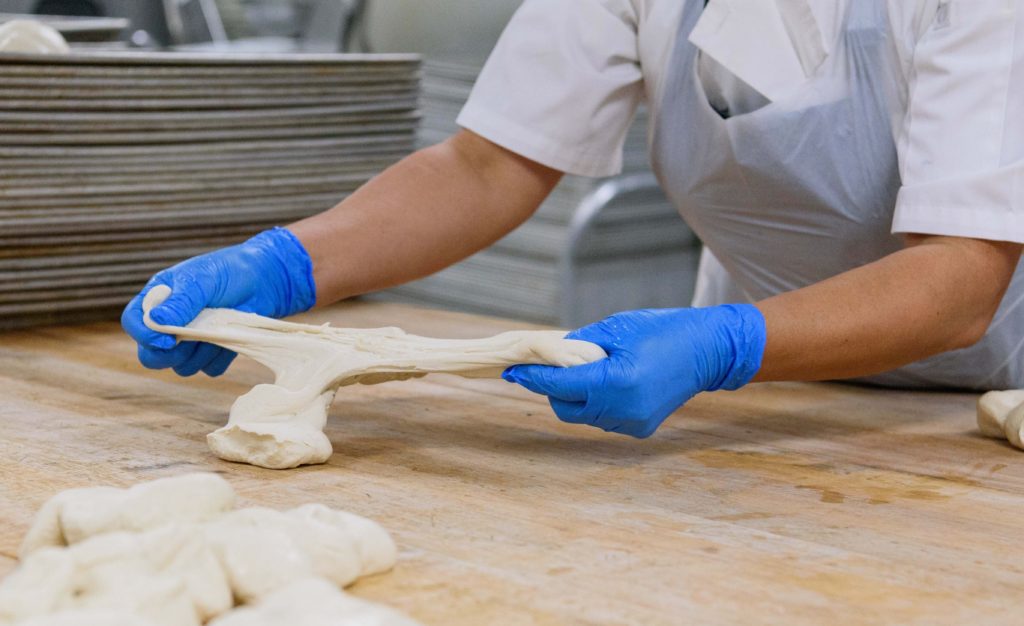 The winter also poses seasonal menu challenges for the bakery, Ruskell said, adding that many students no longer want to eat pumpkin-themed food after Thanksgiving, instead preferring heavier items. Dining hall menus are changed throughout the year to accommodate seasonal preferences, he said.
Another key challenge the bakery faces is creating items that match the theme of all of UCLA's dining halls, from the Asian-inspired Feast at Rieber to the Mediterranean-themed Epicuria at Covel – something which required extensive research, Ruskell added.
Faretta said while she enjoys her work, getting to work early each morning at 3 a.m. has affected her life outside of the bakery.
"It's hard," she said. "The first thing is you have to have coffee in the morning. And then getting to bed early is hard, and usually on your days off, it's hard to stay up late, because you're so conditioned to going to bed no later than 8 o'clock."
However, Faretta also said one benefit of waking up so early is the lack of traffic on the commute from her home in Santa Clarita. She added that when she first started working the early shift, getting home early helped her to see her children in the afternoons.
Ruskell added that some of the bakery's work patterns are also unusual relative to the baking industry at large. While most bakeries and restaurants prepare for higher demand over the weekends, UCLA's bakery actually sees decreased orders because some students go home.
"We're kind of the opposite of the public sector there, because most restaurants, they gear up for the weekend. That's when they're the busiest," he said. "We, on the other hand, are not as busy on the weekend."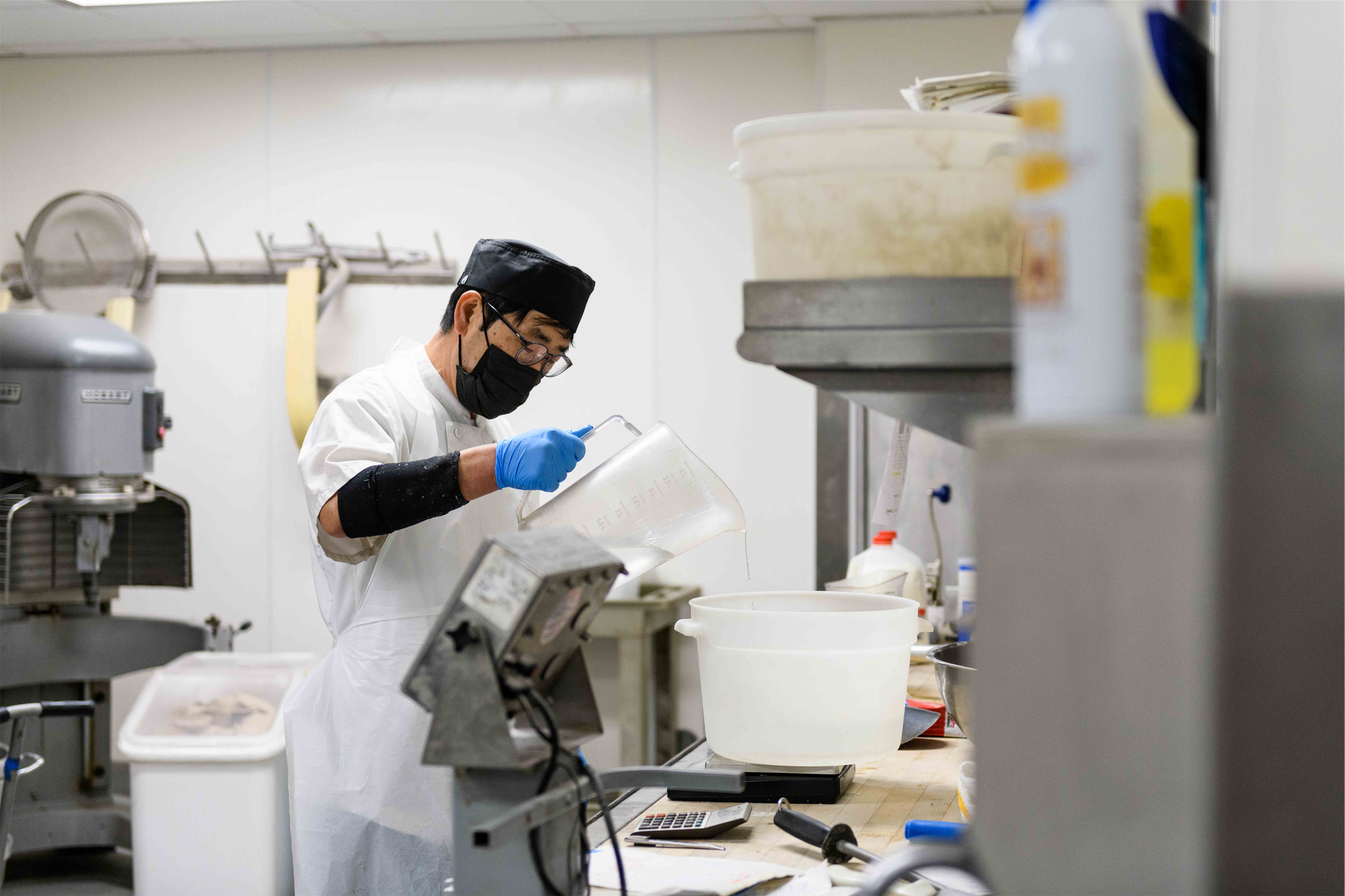 The bakery also provides food for the Luskin Conference Center and for catered events on campus, including during the holidays. However, Ruskell said his team is trying to find ways to give staff time off over Thanksgiving, Christmas and New Year's, something which has not been possible in recent years.
The bakery has also seen a number of other changes since Ruskell first joined the university, including moving into a larger space and opening the artisan annex. Faretta said one of her favorite memories of being at UCLA is when the university renovated the kitchen to create a bigger space.
"When I first started, we were (in) a tiny little room in De Neve Hall," she said. "The bakery runs basically 24/7, and so it was just this constant flow of people in and out and just trying to stay out of everybody's way while you're trying to get your stuff done."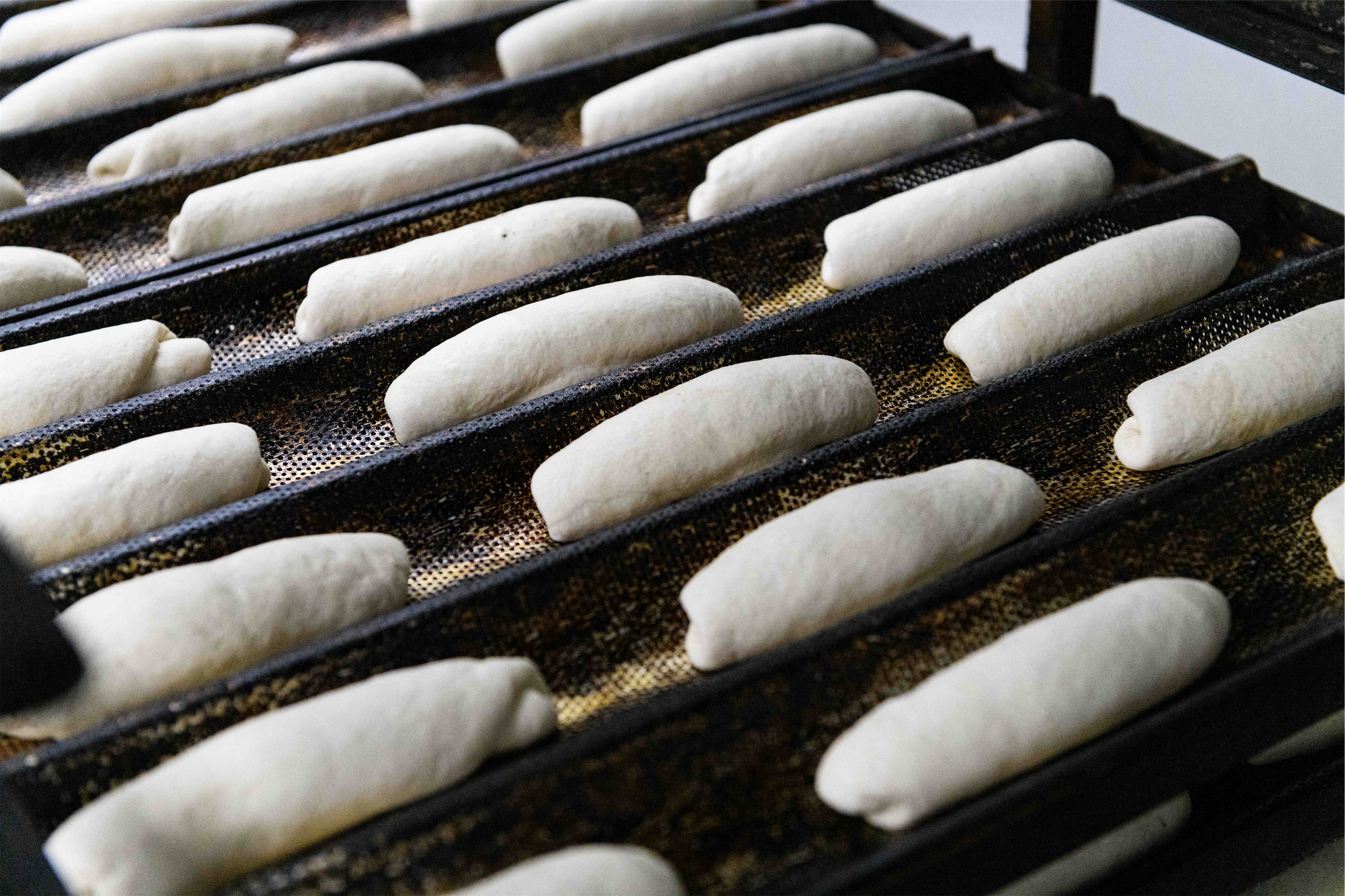 Ruskell said he has always enjoyed baking bread and cakes, adding that he feels the work his bakery does is key to UCLA's reputation of having some of the best university food in the country.
"We are consistently voted the No. 1 food service for public universities in the country," he said. "To tell people that we have our own in-house bakery is a feather in our cap."
Winward is the 2023-2024 features and student life editor. He was previously a News reporter for campus politics and features and student life. He is also a second-year statistics and english literature student.
Winward is the 2023-2024 features and student life editor. He was previously a News reporter for campus politics and features and student life. He is also a second-year statistics and english literature student.