Café 1919 reopens after recovering from staffing shortages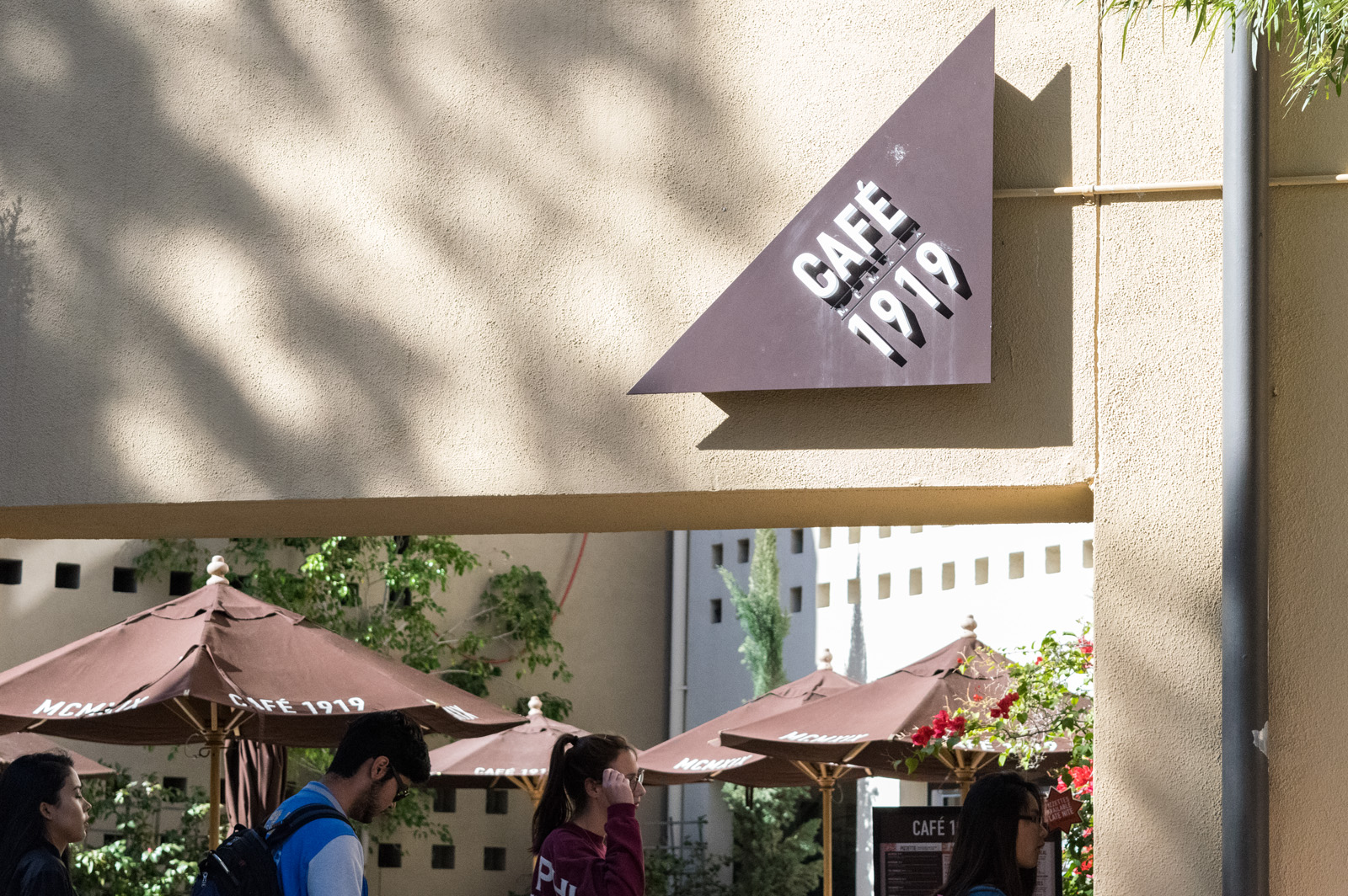 Café 1919, a takeout dining hall which serves ice cream and other dessert options, is pictured. Café 1919 reopened Oct. 30 after being closed for the start of the year. (Daily Bruin file photo)
Bruins expressed excitement about the reopening of Café 1919 but also shared concerns about portion sizes.
Café 1919, a takeout dining hall located in Sproul Plaza, which serves gelato and other dessert options, reopened Oct. 30 after staffing shortages kept it from operating at the beginning of fall quarter.
Kaitlyn Baughman, a first-year mathematics of computation student, said she was excited when her roommate saw Café 1919 listed as open on the dining website. Baughman added that she was disappointed when Cafe 1919 was temporarily closed.
"I was honestly pretty sad because I had seen it on TikTok," Baughman said. "I feel like that was one of the main things I saw coming to UCLA."
Aditya Narashim, a first-year pre-computational biology student, said he was not even aware that Café 1919 was temporarily closed until his friend told him it was reopening.
While many were excited about just the prospect of Café 1919 reopening, some had specific cravings in mind.
Luke Ryder, a third-year philosophy student, said his favorite flavors from Café 1919 are raspberry sorbet and spumoni. He added that spumoni, which is a new flavor, reminded him of the kind served at the Old Spaghetti Factory, an Italian restaurant chain.
Café 1919 has flavors that vary from day to day and allows students to have two different flavors of gelato in exchange for a meal swipe, according to UCLA Dining's menu.
While gelato is the main staple of the Cafe 1919, the daily specials are commonly ordered by those seeking to have variation in their dessert. The Monte Bianco, a warm brownie sundae with gelato, hot fudge and whipped cream, is one of many options that can also be purchased also for a meal swipe.
Some students said they are drawn in by the toppings offered at Café 1919. Narashim said the Albanese gummy bears were something that stuck out to him because he views them as higher quality compared to other brands.
While some are eager to enjoy their sweet treats, others said they were dissatisfied with the provided portion sizes.
Baughman said while she enjoys the food at UCLA, she feels the portion is small relative to the value of a meal swipe.
"I personally don't think I would go too often because I have to use a meal swipe on just ice cream, when other places I can get a bunch of food for one meal swipe," she said.
Ryder said that the only reason he was able to go to Café 1919 on reopening day was because his friend has a larger meal plan than he does.
"If you're on 19P or 14P, and you went home for the weekend – you got a couple extra meal swipes – go here with your buddies," Ryder said.
Baughman added that back in the pre-pandemic years, Café 1919 used to serve items such as pizza and sandwiches, adding that including more items on the menu or bundling items could make the price more equal to the portion.
"That's also kind of sad that they didn't have food anymore," Baughman said.
Narashim said other dessert items like shaved ice should be offered as specials. He added that he also would like to see Café 1919 offer more hours.
Baughman said overall she is happy with the reopening.
"(I'm here) with my besties," Baughman said. "Everyone hyped this place up."