UCLA prepares to play Arizona State amid discordant defense and quarterback woes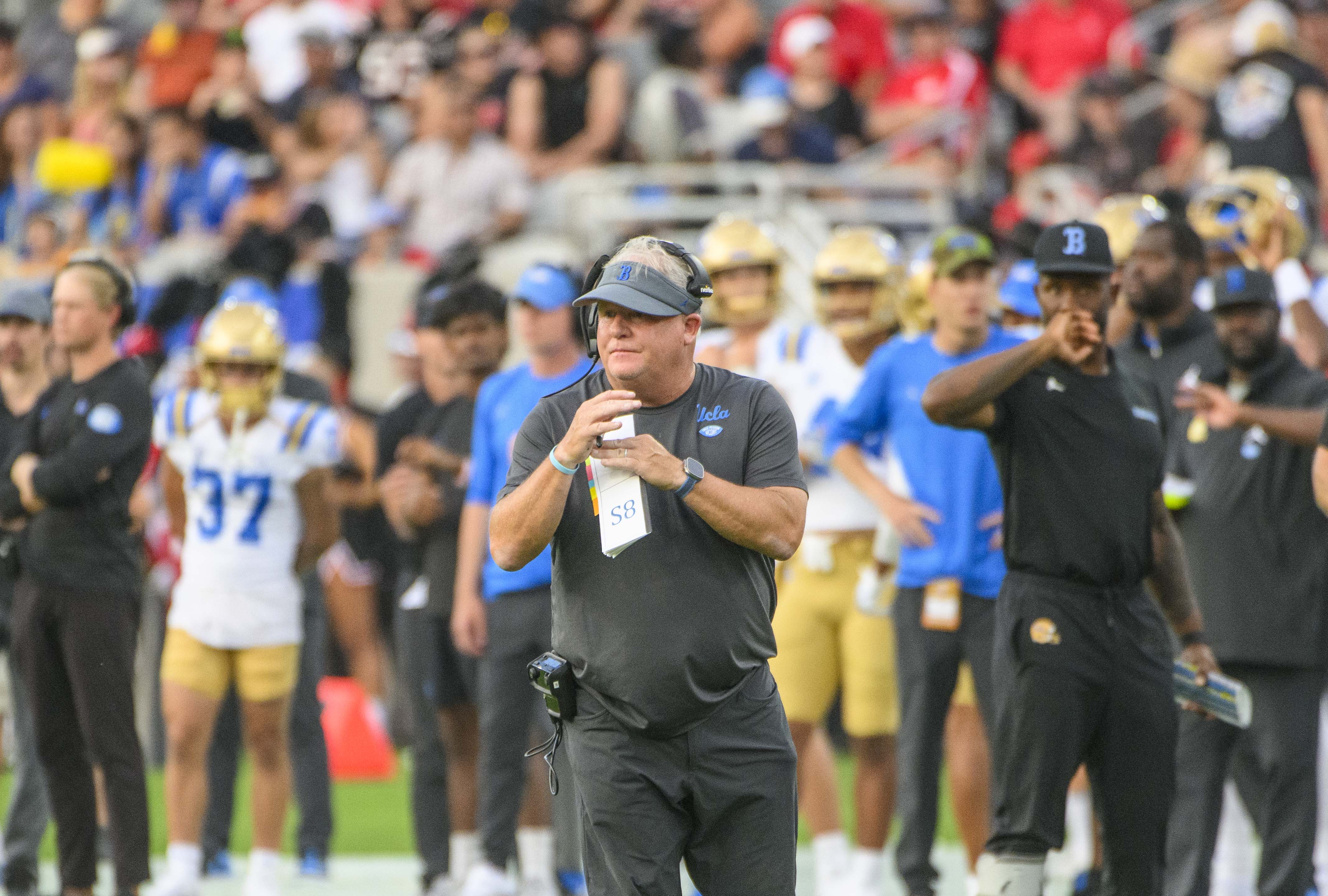 Coach Chip Kelly motions for a timeout as he walks onto the field. (Joseph Jimenez/Photo editor)
Football
---
Arizona State
Saturday, 6 p.m.
Rose Bowl
Pac-12 Networks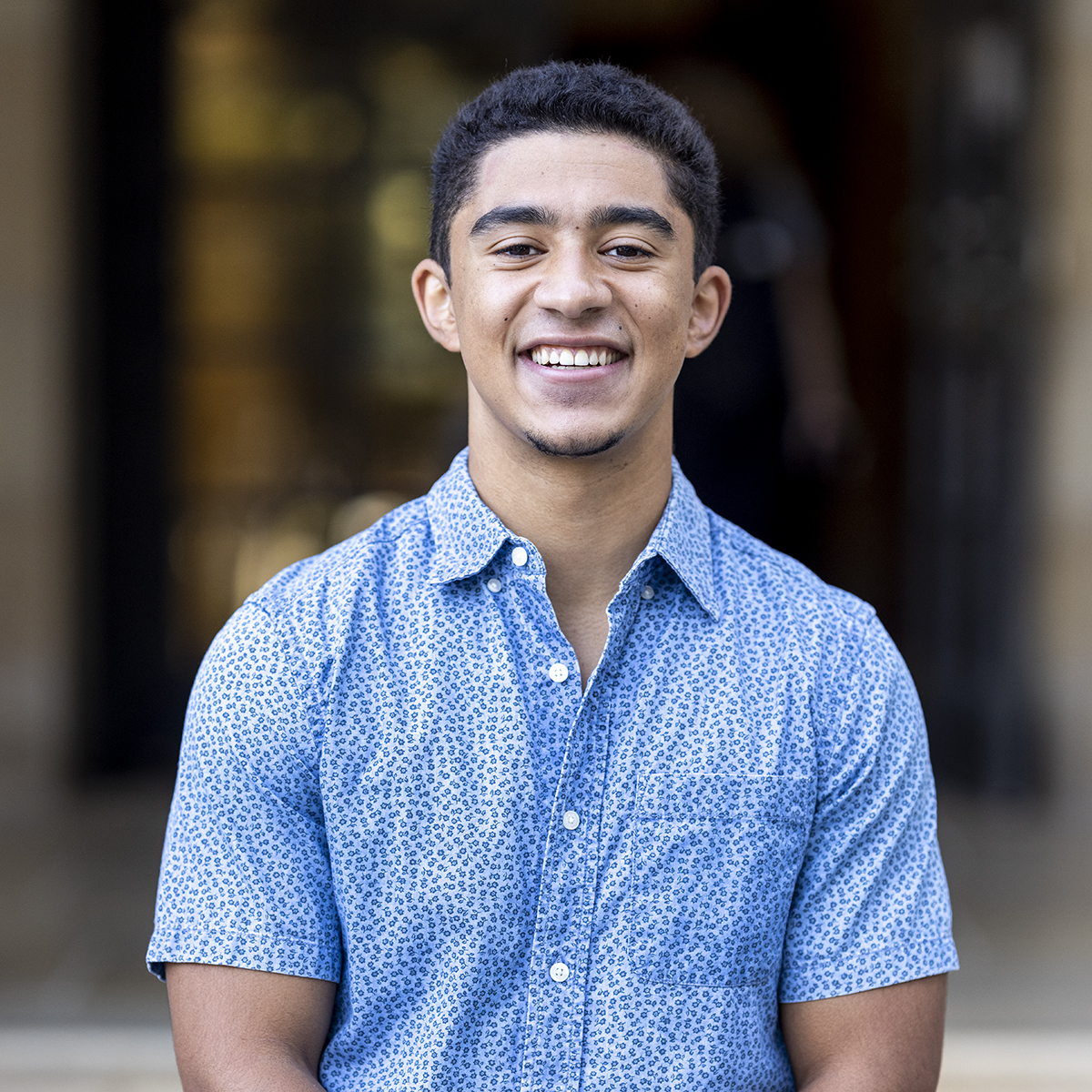 This post was updated Nov. 10 at 11:41 a.m.
Two former Oregon play callers will face off on opposite sidelines Saturday.
But neither coach has a settled quarterback.
Coach Chip Kelly and UCLA football (6-3, 3-3 Pac-12) will host coach Kenny Dillingham and Arizona State (2-7, 1-5) Saturday night at the Rose Bowl. Dillingham is in his first season as the head coach of the Sun Devils after acting as the Ducks' offensive coordinator in 2022, while Kelly is years removed from his days as the head coach and play caller in Eugene.
Both UCLA and Arizona State are coming off their largest losses of the season, and now enter Saturday's contest with injuries and uncertainty in the quarterback position.
Redshirt junior Ethan Garbers and freshman Dante Moore were forced to exit last Saturday's 27-10 loss to Arizona after enduring injuries. After neither was available at practice Monday, the pair returned to the field Tuesday.
Though it's unclear whether either will be able to play Saturday, Kelly said he was pleased with the duo's ability to return to practice and have a chance to suit up.
"It's very encouraging (that they are back)," Kelly said. "It's a credit to those guys and how they're built, so we'll see how Wednesday goes with them."
Garbers, who has started the last three games for the Bruins, completed 13-of-21 passes for 143 yards and one touchdown pass in the loss in Tucson before leaving the game. When Moore replaced him, the freshman went 4-of-7, throwing the ball for just 14 yards.
If neither are able to start, redshirt junior quarterback Collin Schlee would likely start for the first time this season. Though he's rushed for 247 yards on 21 carries this season in his unique running-quarterback role, the Kent State transfer has completed just 3-of-13 passes this season while throwing a pair of interceptions, including an 0-of-5 performance against Arizona.
The Sun Devils' quarterback situation is similarly muddled by injury.
Quarterback Trenton Bourguet suffered a lower leg injury in Arizona State's 55-3 loss to Utah last Saturday. Jaden Rashada has not played since he suffered an injury in September, and Drew Pyne's availability for Saturday is unclear as well.
Kelly said the Bruins will have to prepare for Dillingham's offensive scheme without knowing who will be running it for the Sun Devils at the quarterback position.
"They run speed sweeps, they run unbalanced formations, they're going to give you a lot of different things to make you off base a little bit," Kelly said. "Not sure who's available at quarterback – we'll prepare for all of them."
Discord in the defense
After UCLA's defense allowed 300 passing yards for the first time this year and had its second-worst showing against the run, junior linebacker Oluwafemi Oladejo said Monday the team was "disunified" following the performance. When asked about what he learned from the loss, redshirt senior defensive lineman Jake Heimlicher said the team must reconnect.
"We need to come together as a group in a full team effort in order to win football games," Heimlicher said. "It's not one side or another, we can't be divisive. It takes a whole unit to win."
Along with Heimlicher, senior defensive back William Nimmo Jr. was asked about Oladejo's comment Tuesday.
Nimmo, who saw an increase in playing time after redshirt freshman defensive back Kamari Ramsey left the game injured, said he did not notice the conflicts during the game.
"Me personally, I was in the game a lot and locked in on the game so I didn't really see anything on the sidelines," Nimmo said. "All in all, we just got to encourage each other, keep our heads up, just cheer on. … We have to keep pushing forward."
With Arizona State's 124th-ranked scoring offense coming to town, UCLA's defense will have the opportunity to return to its better form on Saturday night.
Carlson is currently a staff writer on the football, men's basketball and women's basketball beats. He was previously a reporter on the softball and men's golf beats.
Carlson is currently a staff writer on the football, men's basketball and women's basketball beats. He was previously a reporter on the softball and men's golf beats.