Undocu Open House highlights support systems for students without legal status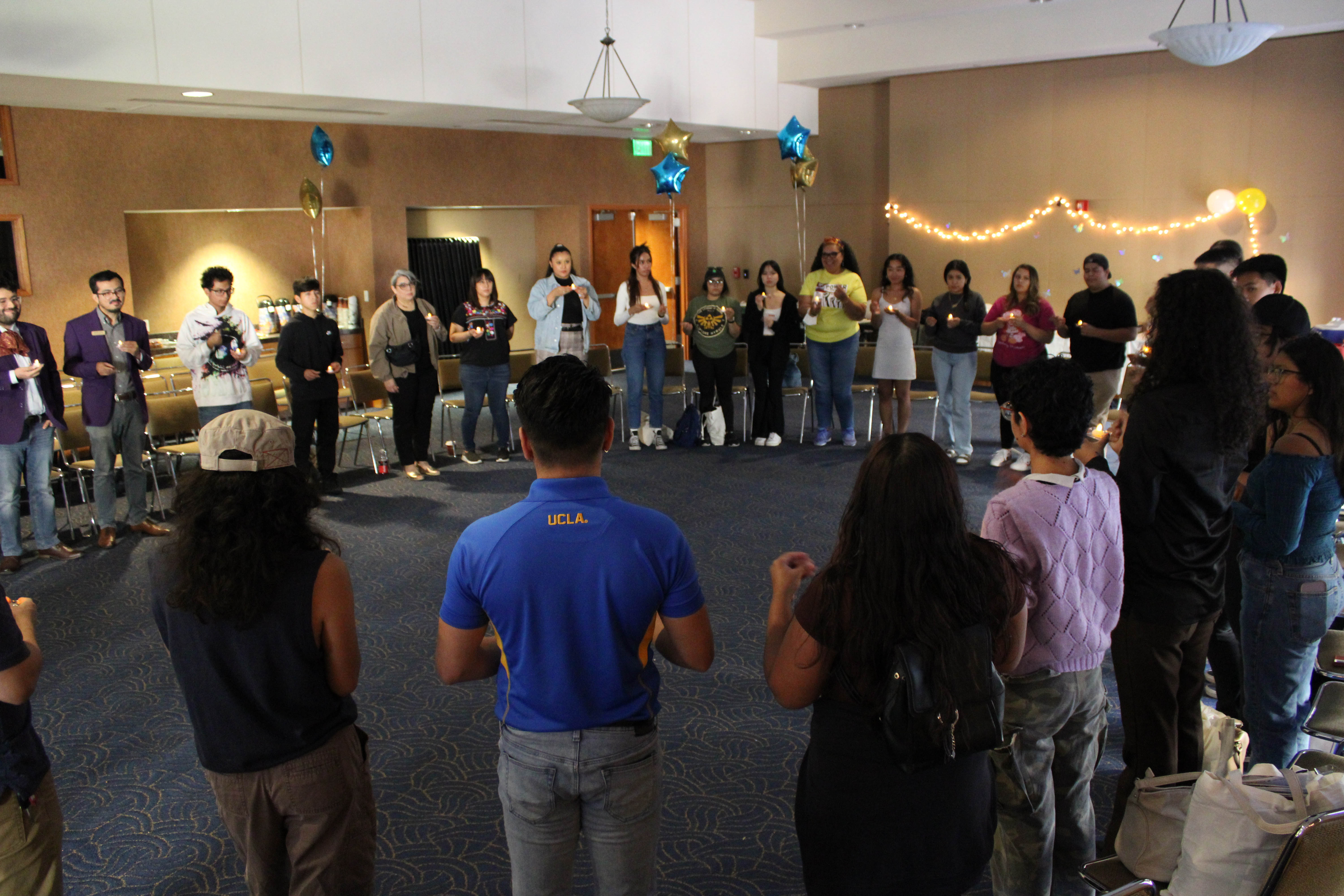 Students at the undocumented student open house are pictured. The event, which was hosted in the De Neve Plaza Rooms, aimed to connect prospective college students without legal status to resources and information. (Courtesy of the UCLA Undocumented Student Program)
This post was updated Nov. 7 at 11:23 p.m.
The Undocumented Student Program hosted an open house Friday in collaboration with the Center for Community College Partnerships.
The Undocu Open House, which took place in the De Neve Plaza Rooms from 8 a.m. to 4 p.m., invited prospective students to learn about support systems for students without legal status at UCLA. The event included a student panel, campus tours, and presentations on financial aid and research opportunities.
Dulce Corum, program coordinator for USP, said the event's theme, "Be the Light and Spread the Light," highlighted the importance of education and knowledge of higher education for undocumented students. She added that the mission of the event is to increase awareness of the resources available to undocumented students.
"We put all of the support that currently exists at UCLA together in one spot, kind of like a one-stop shop for prospective undocumented students," Corum said.
There were about 50 attendees at the event, including students and staff from community colleges and K-12 schools, said Alberto Moreno, the Hispanic-serving institution retention coordinator and Undocu liaison in the UCLA CCCP.
Moreno said community college has been the most common route to higher education for undocumented students because of affordability and availability of resources. He added that although student advocacy for undocumented students has increased accessibility to the UC and California State University system, affordability still proves to be a prevailing barrier.
"For a lot of undocumented students, the biggest concern in terms of pursuing higher education has to do with financial aid and funding," Moreno said. "Even though we have the California DREAM Act and AB 540 legislation, there are still a lot of students who are left out."
According to the California Student Aid Commission, the California DREAM Act allows eligible students, including students without legal status, to pay in-state tuition at any public college in California and receive certain types of financial aid. Under California law Assembly Bill 540, eligible nonresident students who meet certain criteria can be exempt from paying nonresident supplemental tuition, according to the UC admissions website.
Caris Sandino, a second-year community college student who attended the event, said she found the resources made available during the open house helpful, particularly the presentations on mental health and financial aid. She said many undocumented students are also the first generation in their families to attend college, adding that it can be difficult to navigate higher education and take advantage of available resources.
"We don't really know the system. We don't really know what is out there, if there's even help," Sandino said. "A pattern that I see a lot is that a lot of high school students don't even know that they can come to a UC and they can pursue higher education."
Sandino added that certain opportunities, such as studying abroad, are more complicated for undocumented students and often require legal assistance. Better outreach methods could help achieve the support and access necessary for students without legal status to pursue higher education, she said.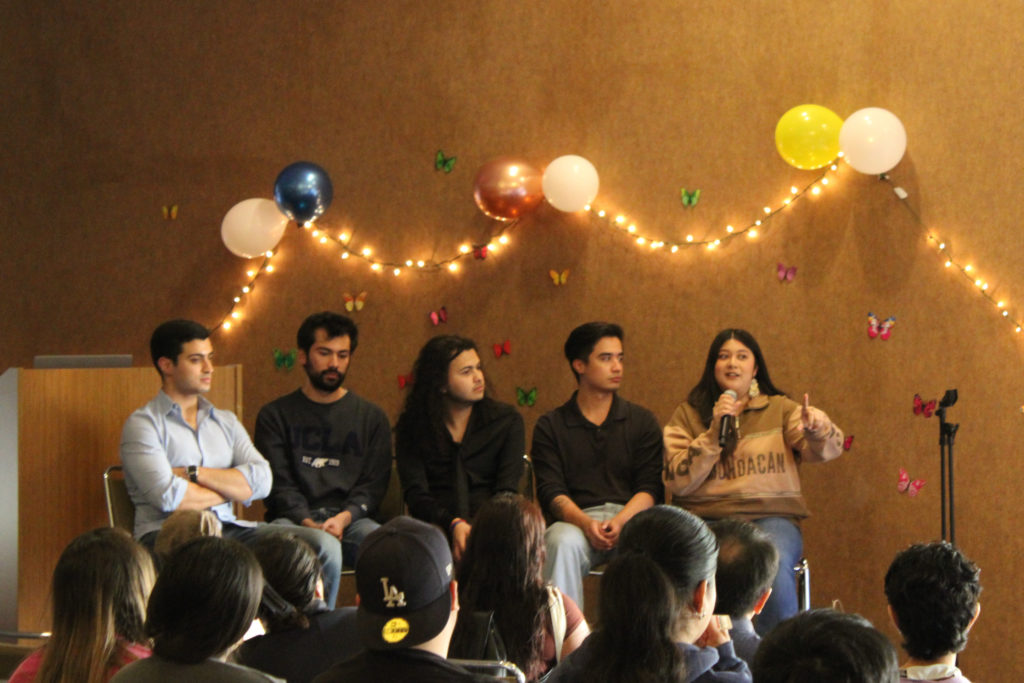 Karen Vianney Garcia Barbosa, a third-year psychology student, participated in the event as a student panelist. She said her role as a panelist was to share her own story as an undocumented student and offer advice to those in a similar position looking to attend college.
"I know when I was younger, I wish I had somebody to have answers about all these things," Garcia Barbosa said. "I'm very happy to be here today sharing my story."
She added that she advised prospective students to reach out for help and seek out the resources available to them.
"I feel like for the longest (time), we're very silent about our status because we fear anybody finding out and that going into the wrong hands," Garcia Barbosa said. "But there is a community out there that supports you and will guide you."
Attendees were able to pick sessions to attend throughout the open house as well as visit a resource fair with UCLA organizations such as Counseling and Psychological Services, PhD Dreamers and the UCLA Transfer Student Center. The event also included a community circle that offered attendees the opportunity to share their personal experiences.
Charletta Royster-McNeish, a third-year sociology student and peer advisor through CCCP, said having events like the open house allows prospective students to become more comfortable on college campuses. She added that the presentations at the event improve awareness of opportunities available to students at UCLA, regardless of paperwork status or identification.
"It really does let them know that there's a space for them here," Royster-McNeish said. "I really appreciate UCLA being able to actually have these type of events and having community colleges visit the campus (to) give a sense of the culture that we have here."