UCLA clubs seek to keep members engaged, connected over summer break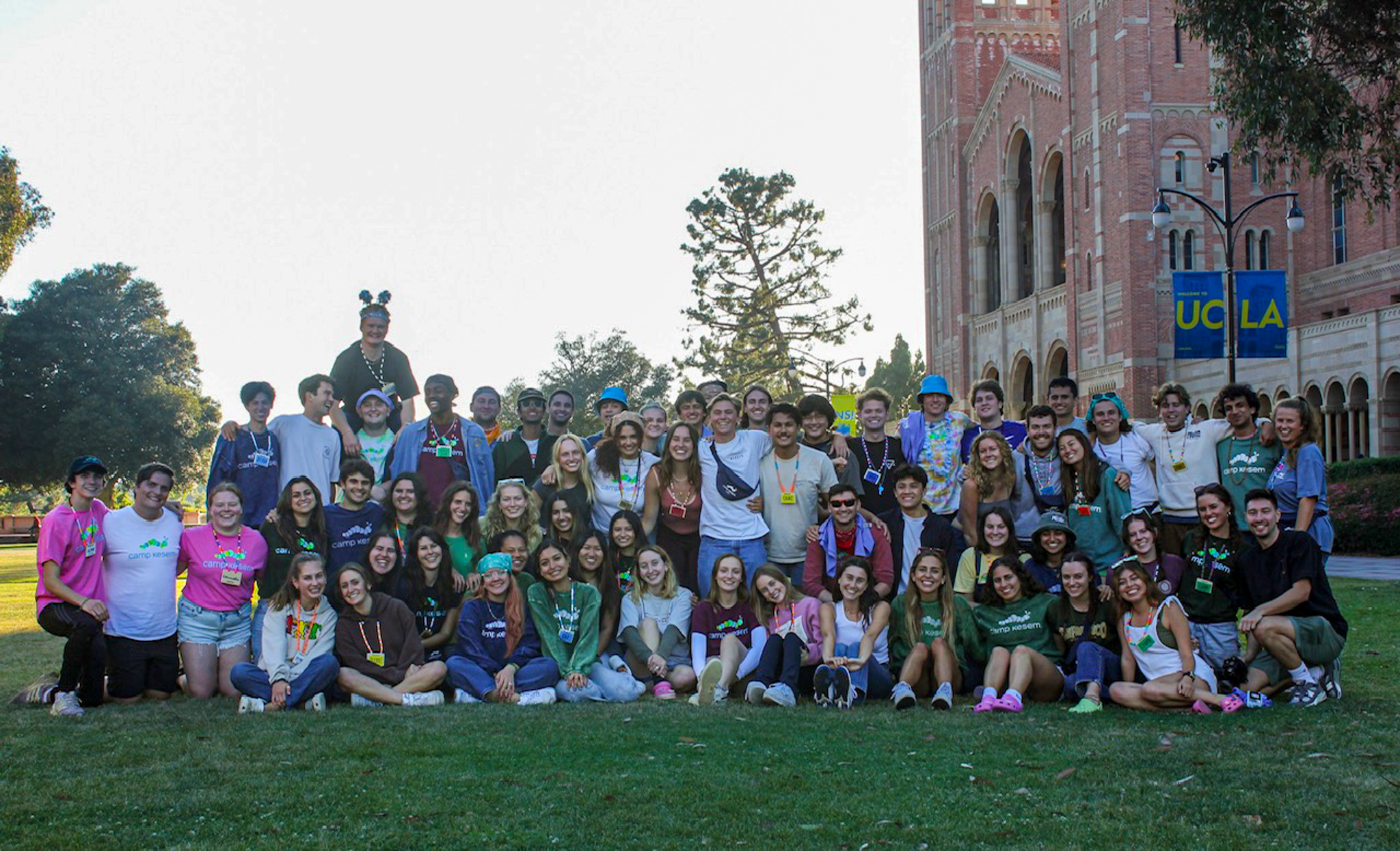 Pictured is an event by Camp Kesem, one of UCLA's clubs that is active throughout the summer. (Courtesy of Olivia Nguyen)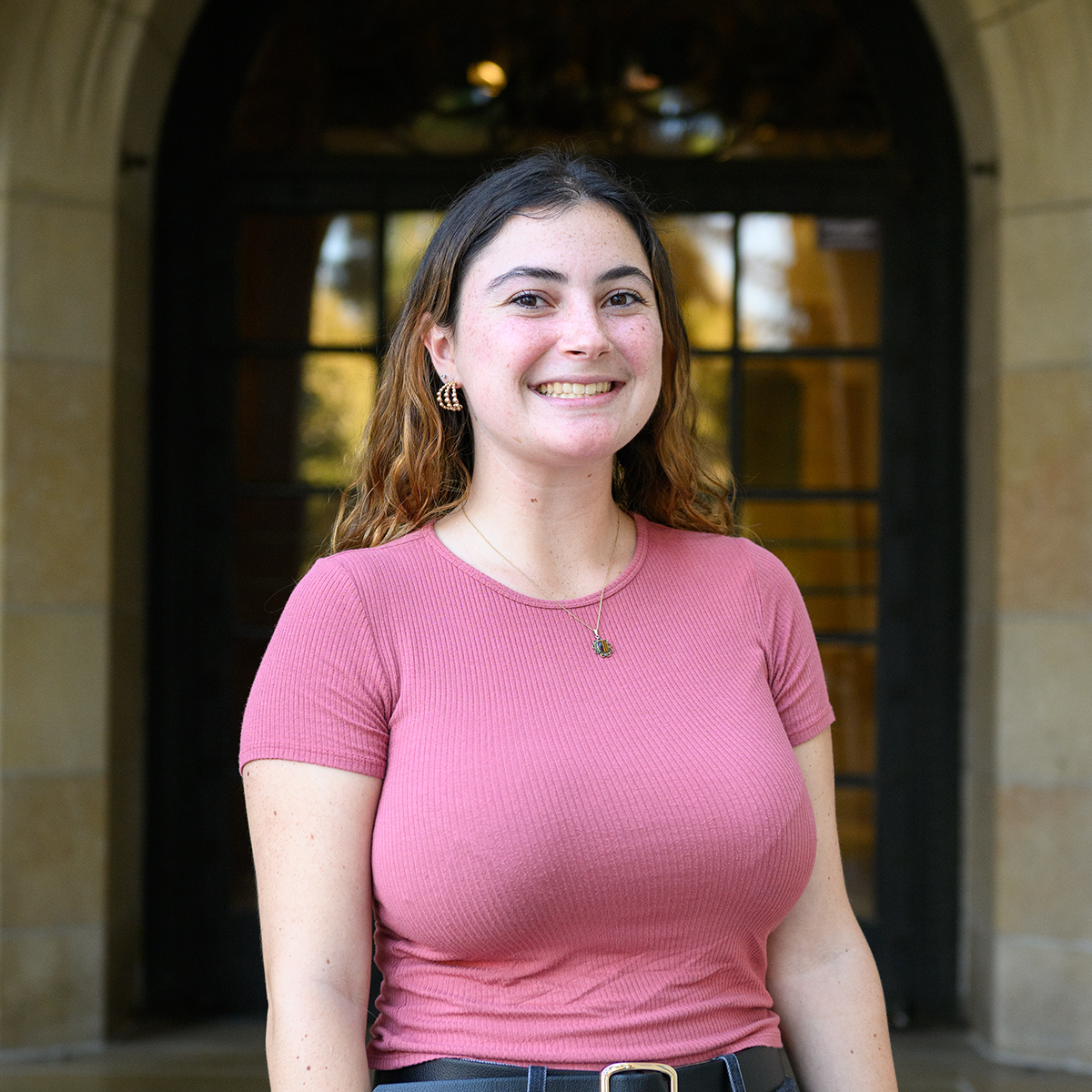 Sept. 21, 2023 10:46 p.m.
While trips, internships or time with family and friends occupy many UCLA students' summer breaks, some Bruins opt to stay connected to their campus organizations.
Several UCLA clubs remained active over the summer – conducting projects, holding social events, starting recruitment and preparing for the school year. Clubs worked to balance students' other commitments and summer activities with the desire to stay engaged with UCLA life.
Members of the UCLA Data Science Union, a community of data science enthusiasts, continued its activities over the summer.
Emily Gong, the president of the Data Science Union, said members take on projects during their second quarter in the club. She added that over the summer, leaders of the Data Science Union helped members who joined in the spring prepare for their fall projects.
Gong, a fourth-year mathematics of computation student, said the curriculum directors check in with the new class to see how they're doing over the summer and facilitate a mentorship program that will continue in the fall when the projects kick off.
"They also contacted a lot of seniors and also juniors who are more well-versed in some of the topics those freshmen, sophomores are more interested in and assigned them to mentors, pairing them up so that they know they'll have good support in the fall," she said.
Many on-campus organizations, including Model United Nations at UCLA and Kesem at UCLA, are also using summer break to prepare for fall recruitment.
Shrinidhy Srinivas, the president of MUN at UCLA, said members of her club who stayed near Westwood for the summer have been tabling at New Student Orientation sessions to ensure incoming students know about the organization.
Gong said the Data Science Union has also been preparing for the Enormous Activities Fair, the annual UCLA student organization open house scheduled for Sept. 26.
For Camp Kesem, the summer is a time for club activities, and it is also a chance to welcome new directors and determine the new board, said co-director Olivia Nguyen, who is also a fourth-year human biology and society student.
Bruin Consulting President Avantika Rozario said although her club's leadership doesn't fully transition until the end of fall quarter, the club has been preparing for its new executive board to shadow the outgoing leaders.
"We try to have a transition where they can kind of shadow us for a little bit and understand what they'll be doing," she said.
Many UCLA clubs have also focused on professional development this summer.
Rozario, a fourth-year business economics student, said Bruin Consulting has been working with its members to prepare for interviews, review resumes and cover letters, help provide references and connect members with alumni.
"We pretty much just want to provide professional resources for students who want to start developing their career in college and help them with that journey of getting their first internship, first job, and provide them with experiences that they may not get elsewhere," Rozario said.
The Data Science Union also spent the summer helping its members enter the data science field by hosting a technical interview preparation series, which included practice problem sets, Gong said.
But while many clubs use the summer as preparation for the school year and beyond, Camp Kesem at UCLA also hosts its main event during the summer.
Nguyen said her organization spends the entire school year training and fundraising for its summer camp, which is offered to children who have a parent with cancer.
"We did training throughout the whole school year just to prepare for camp because there is a lot of scenarios that happen and a lot of grief that we deal with," Nguyen said. "We just want to make sure they're (the counselors are) trained and prepared for that."
Most Camp Kesem members serve as counselors each summer, leading activities and providing support to campers, Gong said. Patrick Ngo, a second-year molecular, cell and developmental biology student, said this was his first summer as a Camp Kesem counselor.
"We spend a whole year just practicing to be the best counselors that we can, but you don't exactly know what it's like," Ngo said. "I had no idea what to expect, and if I did have expectations, they would have blown them away."
Other UCLA club members found themselves in the same city for the summer and organized meetups.
Rozario said some members of Bruin Consulting were in New York City for summer internships and got together for a social. She added that the club's members also planned a similar social gathering in San Francisco.
Since many Bruins spend their summers traveling or working, many UCLA clubs have remained flexible with their expectations.
Many members of Bruin Consulting have summer internships, so Rozario said most club work is low commitment until internships wrap up and club leadership can devote more time to planning recruitment.
"If people really want opportunities and want to work toward something, we're always available to help them with that, but we don't really have club-wide things going on in summer," Rozario said.
Srinivas, a fourth-year microbiology, immunology and molecular genetics student, said MUN members can also choose their level of involvement over the summer, but the organization continues to offer members opportunities to engage to maintain excitement about MUN.
"If your org drops off during the summer entirely, it's really hard for people to come back in the fall just because they don't really know what to expect and they haven't heard anything," Srinivas said. "Having some constant form of communication throughout the summer … can be really helpful to keep members engaged."
Friedman is the 2023-2024 editor in chief. She was previously the Copy chief, a Slot editor and a Copy intern. She also contributes as a Sports reporter to the women's soccer and gymnastics beats.
Friedman is the 2023-2024 editor in chief. She was previously the Copy chief, a Slot editor and a Copy intern. She also contributes as a Sports reporter to the women's soccer and gymnastics beats.