Weekend preview: Sept. 15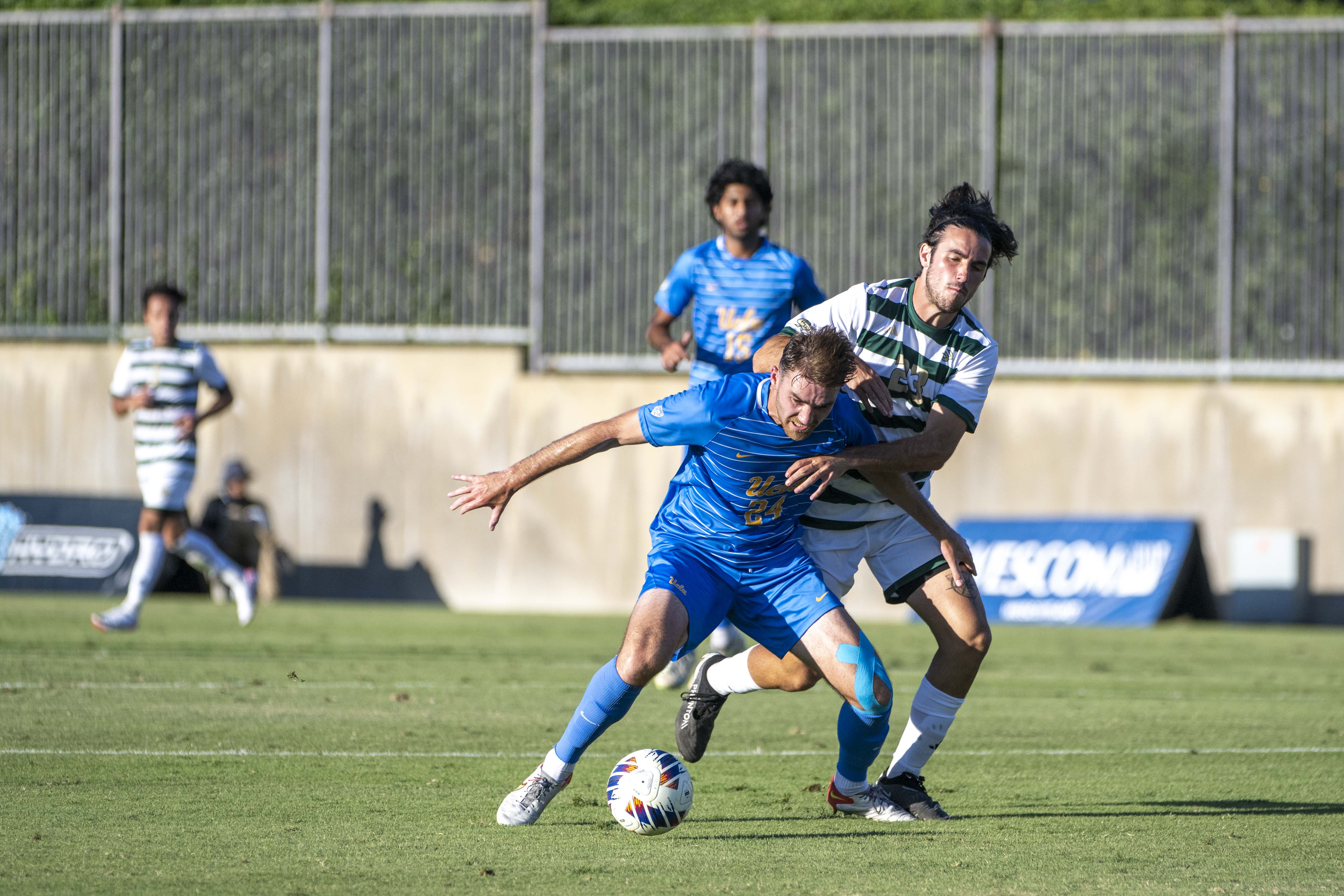 UCLA men's soccer graduate student defender Owen Schwartz holds back an opposing player from the ball. (Julia Zhou/Assistant Photo editor)
Men's soccer
Anthony Aroyan, Daily Bruin staff
The Bruins will have the opportunity to continue their momentum coming off their largest margin of victory.
Following a 4-0 defeat of Rutgers, UCLA men's soccer (2-1-1) will travel to Titan Stadium to play Cal State Fullerton (3-2-2). The game will be the first of two away fixtures before the team is set to begin Pac-12 competition.
The Bruins earned their first clean sheet of the campaign last weekend. Graduate student defender Owen Schwartz said the team hopes to create a string of shutouts, and starting strong is the key to attaining that goal.
"One of the big keys for us defensively is to set the tone right off the bat," Schwartz said. "Come out of the gates firing and try to be on the ball a lot at the start of the game. I'm confident we can get that done."
Fullerton has been inconsistent in attack recently. In two recent matches against Gonzaga and Washington, the Titans attempted 22 and three shots respectively, emerging with two 1-1 ties.
In order to counter a team which may test UCLA's back line early, Schwartz said retaining possession and pressuring would be two key factors in winning the day.
"One of the big things we've worked on as a defensive unit is once we lose the ball we squeeze centrally and force the ball outside," Schwartz said. "Keep them outside and force them into hard shots from outside the box and if they're going to take hard shots we're fine with that."
UCLA will kick off against Fullerton Sunday at 6 p.m.
Men's water polo
Ava Abrishamchian, Daily Bruin reporter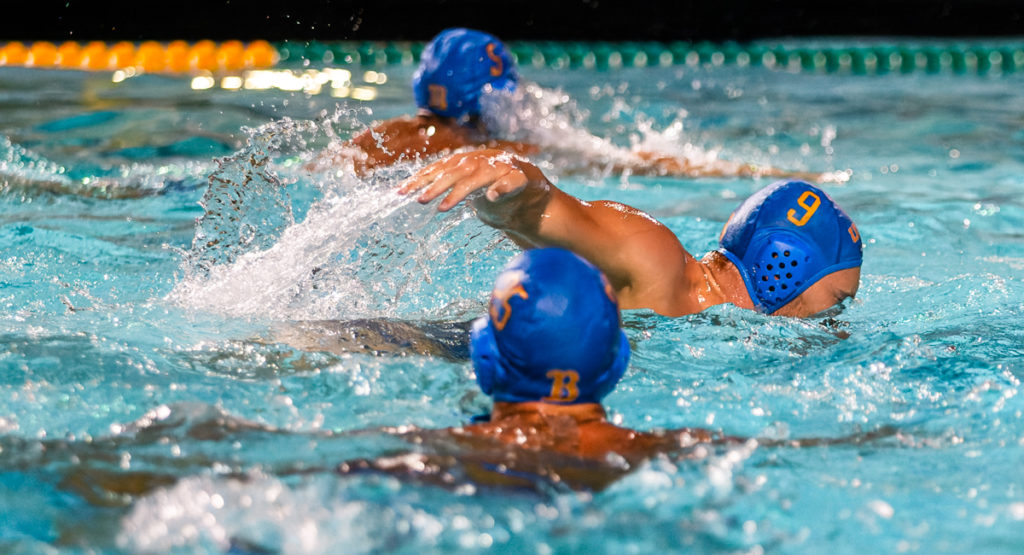 The Bruins are attempting to extend their seven-game winning streak with back-to-back non conference match-ups away from home.
And sophomore utility Gray Carson said he's confident about the team's prospects heading outside of Westwood for their first true-road tests of the campaign.
"We have our routines that we follow, and so every single game, it's pretty much the same," Carson said. "You get into a rhythm, and you start to feel good, so those big games out of town, you're ready for."
No. 2 UCLA men's water polo (7-0) will face off against No. 7 Pacific (5-0) on Saturday and will then switch its attention to No. 11 UC Davis (5-1) on Sunday to cap off the Bruins' Northern California retreat. The Aggies and Tigers, however, have fallen fruitless in recent contests against the Bruins, with UCLA taking every matchup over the last five years.
Coach Adam Wright recognized the road trip will be tough, but said he feels the team is prepared.
"The reality is we got to be ready, and we got to be ready for two great opponents, two great programs and two different styles of play," Wright said.
Bruins have won MPSF West/S&R Sports Newcomer of the Week in consecutive weeks with redshirt freshman attacker Frederico Jucá Carsalade and freshman utility Ben Liechty. The accolades came after UCLA scored in double digits each game so far this season, with senior attacker Rafael Real Vergara contributing a series of hat tricks and season-highs.
But that isn't without the Bruins' absences – junior attacker Chase Dodd chose to pursue a spot on the Team USA Olympic roster after scoring the second-most points on the team in 2022.
Wright said the roster is constantly changing, but growth is a part of the process when mixing new players into the squad.
"There's no secret we've had some last-second things leading into the season with guys that we had planned on being here," Wright said. "We have a lot of new guys that are playing new roles and, if we can get everybody back together, that'll make our depth even better."