With a unified squad and coaching staff, UCLA women's volleyball enters a new era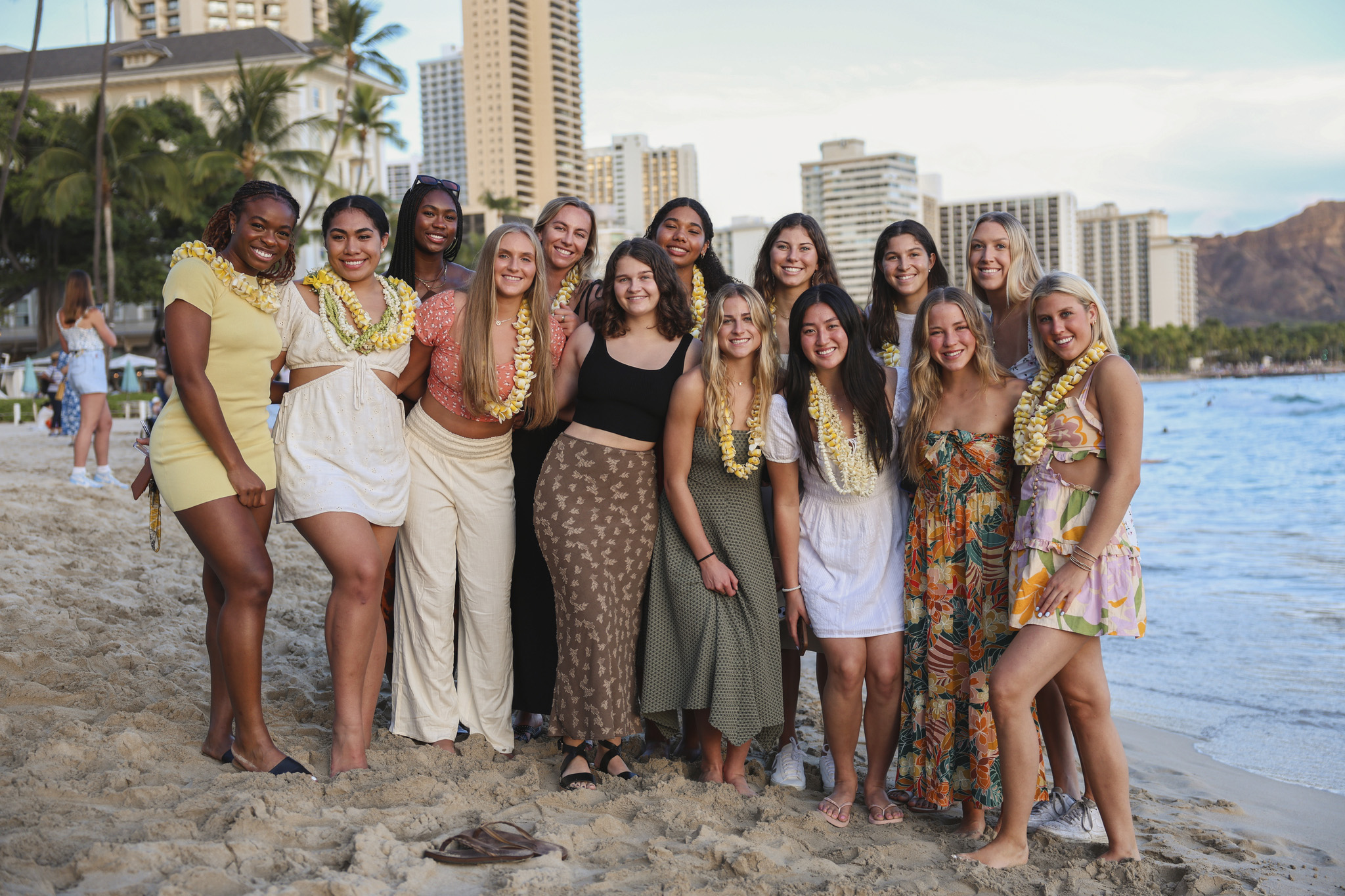 Members of the UCLA women's volleyball team gather for a team photo on a beach in Honolulu. The Bruins took to the Aloha State to compete in the Outrigger Volleyball Challenge, taking the crown back to Westwood for the second consecutive year as they defeated Pepperdine, Liberty and Hawai'i across four days of play. (Courtesy of Suzi Mellano/UCLA Athletics )
Anna Dodson had one thing to say after the Bruins' trip to Hawaii.
"We are playing a new style of Bruin volleyball," said the redshirt senior middle blocker.
UCLA women's volleyball traveled to the Aloha State to compete in the Outrigger Volleyball Challenge from Sept. 7 to Sept. 10, where they emerged as victors for the second consecutive year. But there was more than just relentless dedication and rigorous training behind prevailing in Hawaii and being named Outrigger champions just a few days before Pac-12 competition.
Since Hawaiʻi and UCLA first met in 1974, the two sides have faced off nearly every year since. In the past 39 years, UCLA has traveled to Honolulu for preseason tournaments 33 times. This year, the squad went up against Pepperdine, Liberty and its host Hawaiʻi en route to a tournament triumph.
In addition to nonconference duels, UCLA and Hawaiʻi have also faced one another in the NCAA Tournament twice.
The Rainbow Wahine managed a straight-set win against the Bruins in 1983 to be crowned back-to-back national champions after taking down the Trojans in the 1982 finals. The Bruins exacted payback in 2006 when they cut the Rainbow Wahine's season short in the NCAA regional finals in three sets.
First-year head coach Alfee Reft and three new coaches have signaled an immense change from the Michael Sealy era. The student-athletes and coaches are united in their desire to kick off a new era of UCLA women's volleyball, according to assistant coach Amir Lugo-Rodriguez.
Lugo-Rodriguez added that the team's travel across Honolulu lent itself to bonding.
"I think just hearing some of the conversations in the van and hearing about their music and all that was pretty fun," Lugo-Rodriguez said.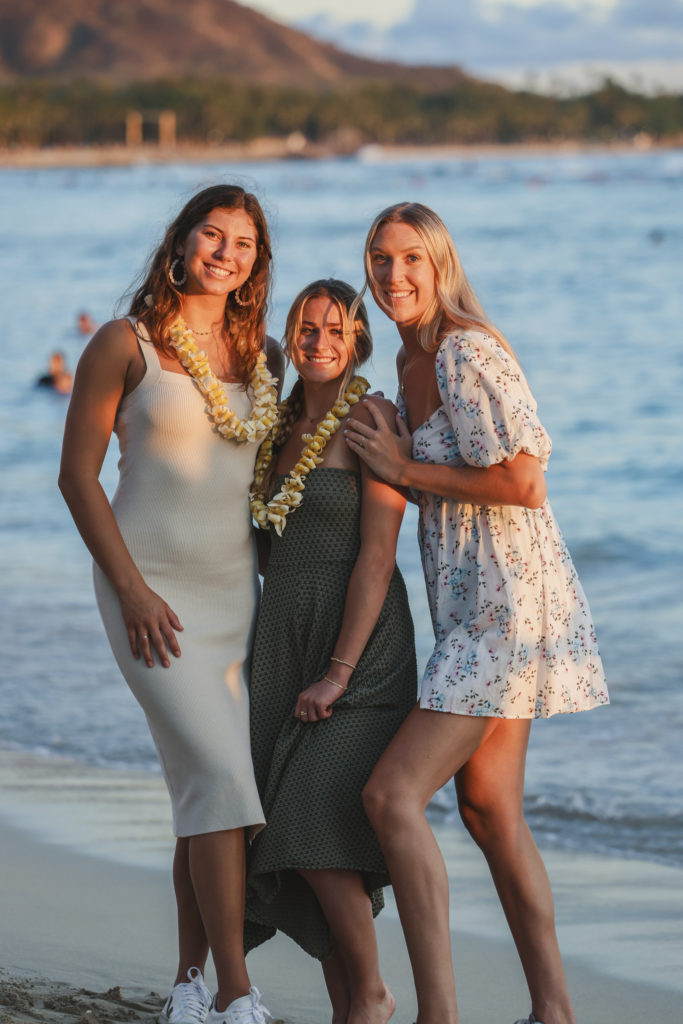 Amid the spirited journey in Hawaii's northern island, sophomore outside hitter Carly Hendrickson said these shared experiences have helped shape a tight-knit team with unified ambitions.
"I think that this team is something special," Hendrickson said. "We all have a similar goal of bringing UCLA to what the program used to be."
UCLA has had a strong start to its 2023 season, winning seven of its first eight games since the season opener against LSU. Senior outside/opposite hitter Iman Ndiaye said bonding in various settings, whether that was yoga on the beach, traditional luaus with players' families or team briefings, allowed for more personal connections and stronger camaraderie to be cultivated during the trip.
"Just spending a lot of time with each other to recharge," Ndiaye said.
The increasingly unified Bruin squad has seen its strengthened team dynamics reflected on the court, as it has shown significant statistical improvement between the first two tournaments of the season and the most recent.
After averaging a .280 hitting percentage in the Tiger Classic, UCLA boosted its ranks in Hawaii, striking at an average .323 clip across the three games. In addition, after committing nearly 20 errors a game in the Long Beach State Tournament, the Bruins managed to limit that number to closer to 15 during the Outrigger Volleyball Challenge.
According to Hendrickson, the Bruins agree they play their best when they have fun while simultaneously keeping their eyes on the prize.
"We play our best when we are having fun and going to handle business," Hendrickson said.