Out of Bounds: Recapping UCLA football's win vs. SDSU, looking ahead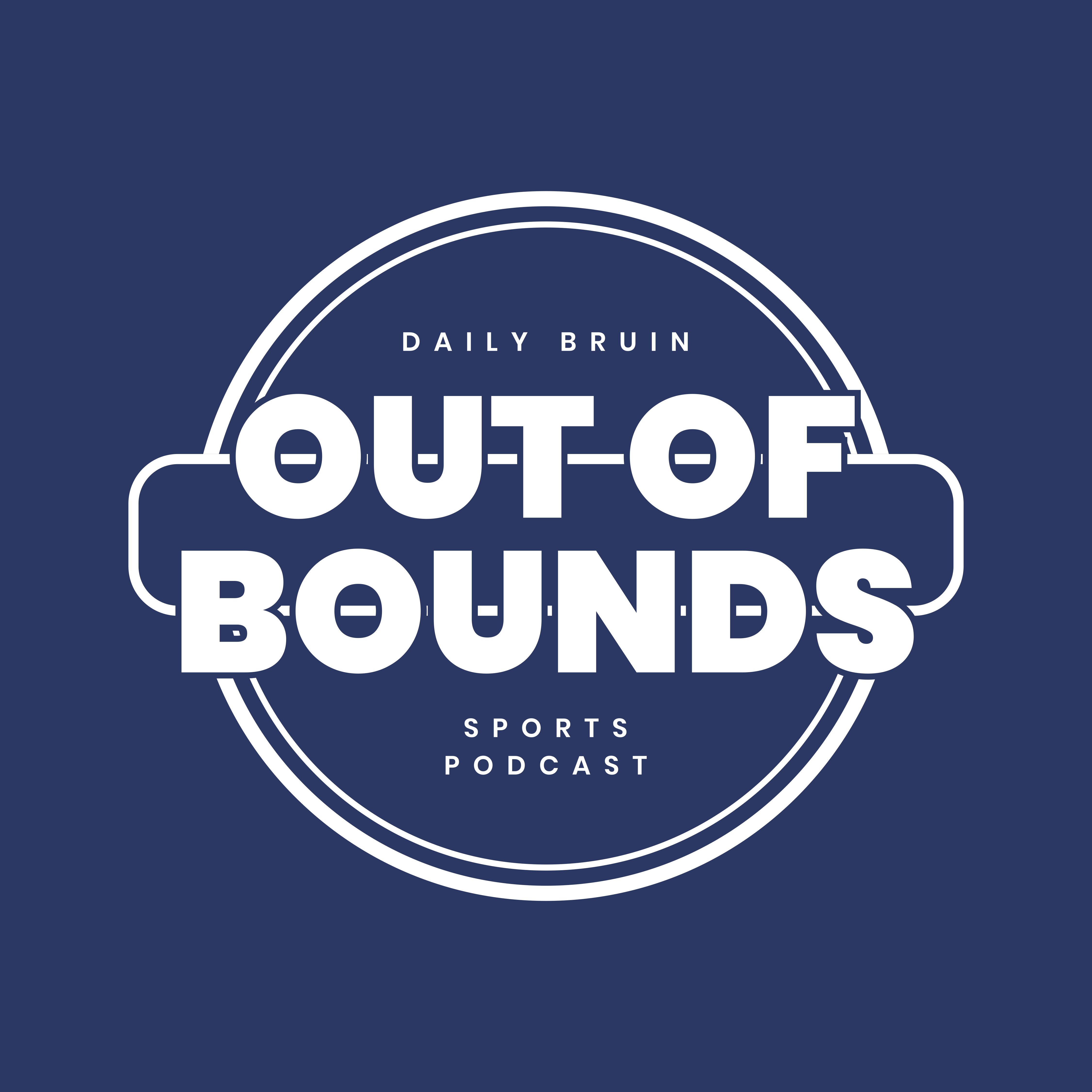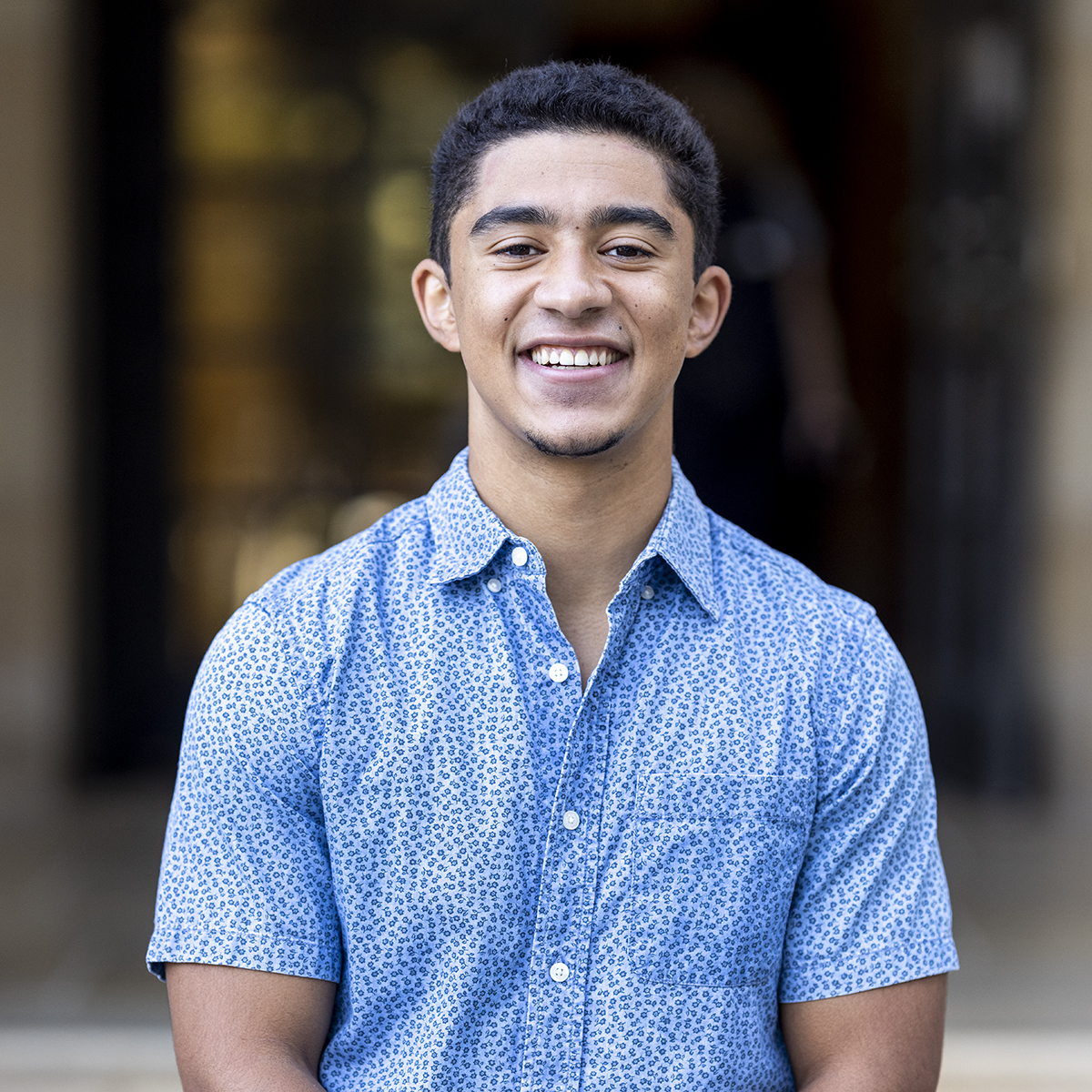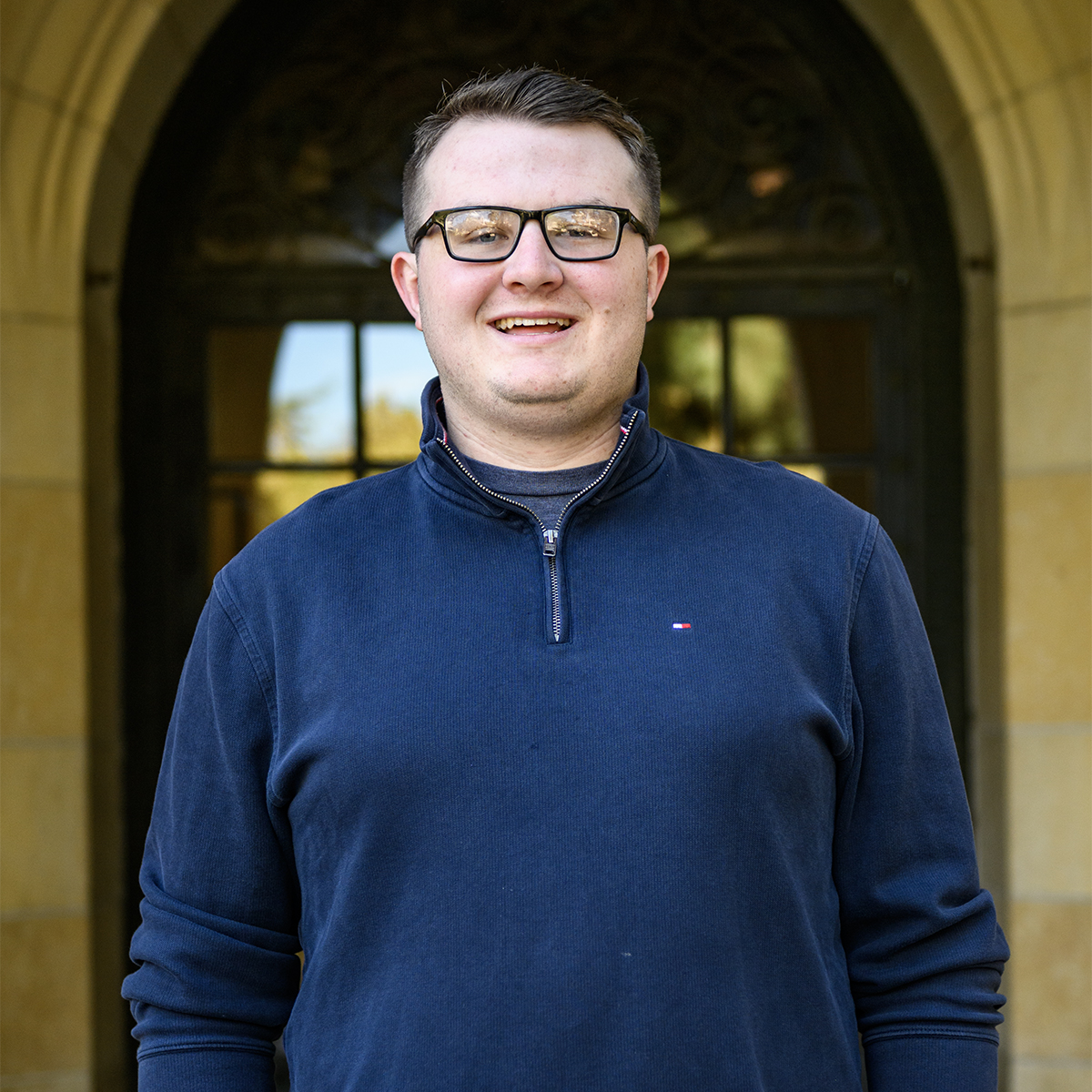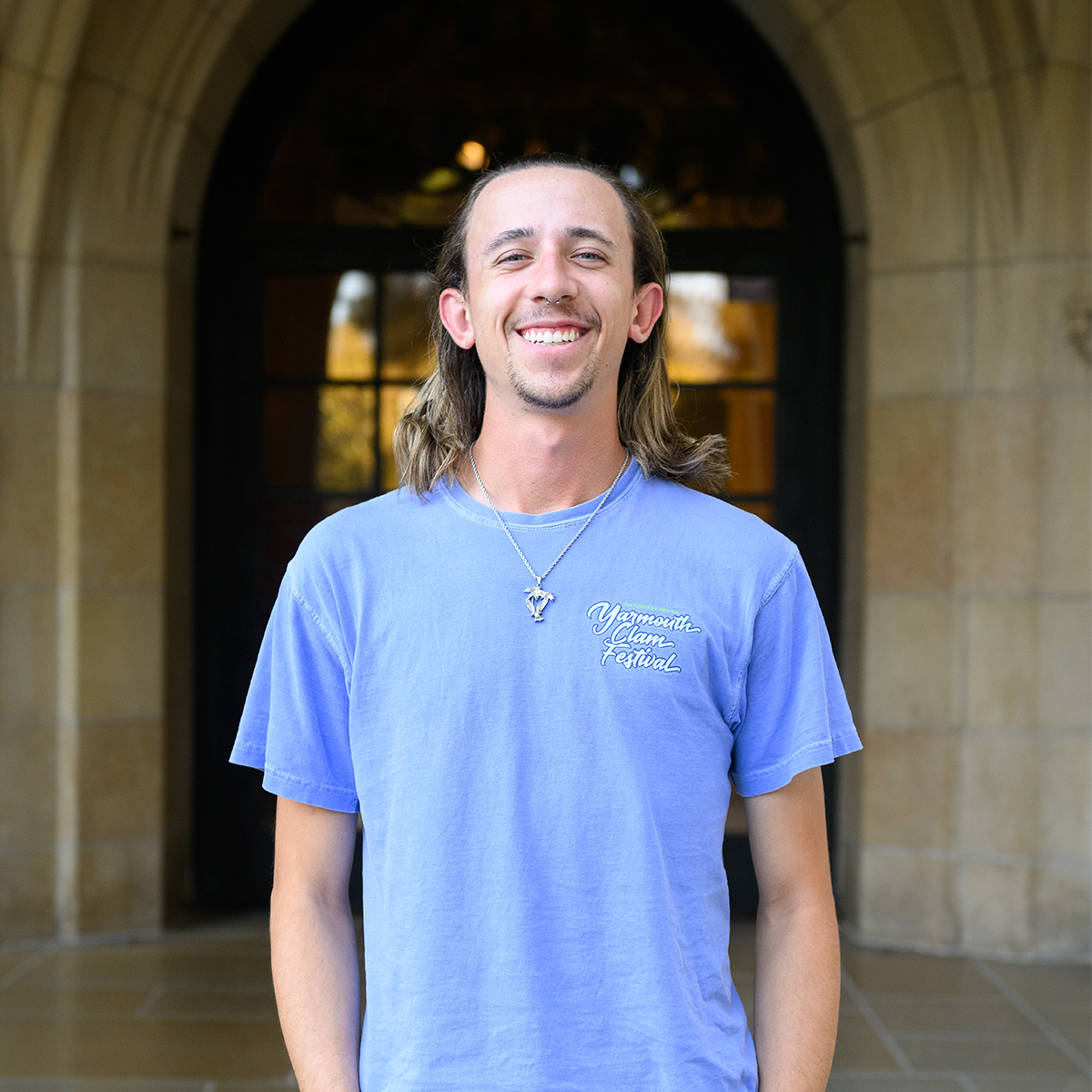 UCLA football is now 2-0 after blowing out San Diego State on the road. The trio is back as Sports staff writer Gavin Carlson sits down with Sports senior staff writer Jack Nelson and Sports editor Joseph Crosby to break down the win and debate the state of the Bruins' roster heading into Week 3.

Gavin Carlson: Hi, I'm Gavin Carlson and this is Out of Bounds – Daily Bruin sports podcast.
GC: Hello, everybody and welcome to another episode of Out of Bounds, the official sports podcast of the Daily Bruin. As always, I'm your host, Gavin Carlson – a fourth-year Sports staff writer here at the Daily Bruin – and I'm joined by the trio once again, my other two fantastic guests. First off, my boss. I'm going to say it every episode. It's the Sports editor of the Daily Bruin, Joseph Crosby. How you doing, buddy?
Joseph Crosby: Gavin, I'm having a little bit of a bad hair day. And that's actually important now because we're on video, so feeling a little nervy.
GC: It looks right to me. Don't worry about it. We'll see. I mean, this guy's hair is never looking poor, it's Jack Nelson – a Sports senior staff writer at The Daily Bruin with fantastic hair. Jack, how are you doing today, buddy?
Jack Nelson: I'm vibing back here with the dream team. I'm excited man. Let's talk some football.
GC: Heck yes, we are recording once again on a Sunday directly after UCLA blew out San Diego State 35-10 at Snapdragon Stadium in San Diego. Me and Joseph were there for the game. Before we start, I have to do as always shout out to our amazing camera lady Zoë Busenberg behind the camera. Check out on YouTube to see this beautiful setup is kind of changing every week. But yes, we were at Snapdragon, Joseph and I, Jack was there as well in the crowd. The story was Dante Moore. We didn't know who was going to be the starter coming into the week. Chip Kelly didn't say anything on Week 1. So literally until the very first offensive snap of the game, we did not know who the quarterback was going to be. Dante rolls out their two drives – only 24 yards the first two drives, I believe. Not a sharp start. I guess we'll start with Joseph, what did you think of Dante kind of slowing into things with the two poor drives, and obviously he came out in that third drive at 1-yard touchdown to Josiah Norwood. I guess just what were your opinion on the way Chip Kelly handled things with Dante kind of just being thrown out there quietly?
JC: Yeah, I think those first two drives, they were kind of feeling things out and trying to get a sense of what the environment might be like in Snapdragon, and what, you know, how they might kind of react to that. And then come that third drive, they're a little more ready to maybe push the envelope and you know that that play action play, gets the safeties drawn in and you can hit Norwood and then he's got no one but in between him in the endzone so and that was probably set up a little bit by running the ball a little more than they did pass because I think he only attempted three passes on those first two drives. And so they ended up being able to kind of exploit that and go over the middle and then have no one no one in the in the deep in the secondary.
GC: I totally agree. I think it was very conservative to start. It's always interesting watching the beginning of games and how a play caller, you know, operates. Because really, the first drive – maybe the first two drives – are prescripted. Like Chip Kelly during the week is most likely written down what three plays are going to be run – the first three plays, barring some disaster, you know, barring a 5-yard loss on first out or something. It's pretty decided like, 'Alright, we're gonna come out and we're going to run the ball Carson Steele.' I think they threw an out route to Carsen Ryan on second down in the first draft of the game. Like, I don't think that's a read that Dante makes in the middle of the game. That's we're scripting this play to throw it at Carsen Ryan. Right. So I think yeah, especially with it being Dante's first start, I think Chip was very conservative. Eventually, like you said, they opened things up – the play action, Josiah Norwood, big, big ball down the field, and a lot of green grass, San Diego state response with the touchdown. And a lot of people are gonna be talking about the secondary. Devin Kirkwood gets beat on that one. I thought it was fine coverage and just a great throw by Jalen Mayden. But what are your thoughts on the secondary, Jack, because everyone's going to be talking about, it's been the biggest weakness for this team for years. And it was a solid performance overall. But on that, you know, that touchdown drive makes people nervous. And then Kirkwood got beat later in the game. So, you know, what are you thinking about the secondary for UCLA right now after the first few games?
JN: Definitely an improvement over last week for UCLA secondary, I would say, I mean, three interceptions against Jalen Mayden in two which by Alex Johnson, so he does deserve some love after that game for sure. But I mean, one sequence in particular – you talk about with the SEC, the secondary, I guess this defense as a whole. You go to the third quarter and you look at that sequence where I think Dante Moore got sacked from blindside, ball fumbles out and that San Diego State initially looks like they had recovered it in the end zone for a touchdown. And so being at the 1-yard line, and then the, usually defense proceeds to get two stops for two against two rushing plays, no gains there for San Diego State. And then you, San Diego State, there's an interception right out of a scene from Super Bowl 49 in the end zone, and just like that UCLA has one of its – maybe its best – defensive sequences in years that I've seen.
GC: Yeah, yeah, absolutely. I mean, it was funny I think after the game – was it Oladejo that said we wanted to be in that, you know, scenario?
JC: Yeah, he said something along those lines of like, getting put in that situation. It's kind of what you want, especially after, you know, the call gets overturned. You go from touchdown to 1-yard line. It's like, you know, kind of, defense prove themselves, can they get a stop in the tightest of situations, and Darius Muasau out comes down with the ball, and that Tip Drill and all of a sudden you've got the ball back.
GC: Yeah, and I mean, it took a lot to get to that point because after that first touchdown from Dante Moore to Josiah Norwood, like we said, San Diego State comes back and evens the game at seven. But then from there on out, UCLA kind of takes over. Dante Moore leads another very solid drive seven plays 75 yards, finishes with the touchdown on a really creative play by Chip Kelly. We're gonna get to Chip in a second because I thought he had a very strong performance as a coach – comes out in that unique formation on a fourth in one of the 13. He's got Carson Steele, Colson Yankoff and Anthony Adkins in the backfield with Dante Moore. And if you're San Diego State, which is a very good rush defense coming into this game, like who the heck am I garden, you know, or who am I? Who's going to get this ball right? You see three strong ball carriers. That one ended up being Carson Steele, but Joseph, I was kind of talking about it later in the season. That could be someone else. You get really creative with that.
JC: Yeah, I think, you know, they did it in Week 1, and it was a Garbers keeper. Then they do it this week, and it's a Steele hand off. I think there's there's four plays there. I think that's going to be their go to fourth and short if they want to get the ball. And there's four different running options, you know, you can hand it to Adkins, hand it to Yankoff, hand it to Steele or have the QB keep it and they're, they're going to be able to keep tabs on their toes because it's hard to tell, you know, when there's four options off one play, what are you going to stop?
GC: Right and Chip has shown that if he sees what he wants to see from a defense, in short yardage switch the opposing defense in short, yardage situations, he's gonna go for it. You know, I think I was watching the Cal game this summer, just kind of recapping that game. And he had like a fourth and two at his own 40 or something that he went for, where he literally on third and two, I believe, runs a handoff to Colson Yankoff off gets stuffed, and then yet runs the exact same play on fourth and two, and it works out. So he's proven that it's a fourth, third or fourth and short and he likes what he sees he's going to go forward he's going to run a play. And so yeah, it'll be interesting to see what he does with that formation going forward. We talked about that second touchdown puts it to 14 Seven, then UCLA gets a stop, they come out three plays three carries TJ Harden and the third one he breaks an inside zone for 59 yards, Harden and Steele both very solid performances. Jack, who do you think? Is there going to be someone that takes a lead in this backfield or is UCLA perfectly fine with being two-man you know, attack that works perfectly well?
JN: I really don't think this is a team that's going to have a number one, a clear-cut number one running back. I think this is going to be a dual attack all season long for UCLA because it's worked really well from these past few games. I mean, we saw the passing game work really well for UCLA – kind of the rushing game took a little bit of a step back, maybe, compared to Week 1. But really, it was the same story from week one. And so I think that's really going to be, that's not gonna change at all going forward for UCLA.
GC: Yeah, I mean, it's, UCLA has been a huge running team since Chip Kelly has been there. Obviously, last year Zach Charbonnet took a large load. But I think Chip probably prefers to have a balanced backfield with two clear guys. He talked in the offseason about wanting bigger, stronger running backs that can, you know, handle a heavy workload. So Steele and Harden are going to be the guys. Keegan Jones ironically got, I think he had the first catch the game on a little check down, and then we we didn't hear from him the rest of the game. So I think he's going to be less of a weapon than we thought. But someone that is a weapon is J.Michael Sturdivant, that kind of a medium quiet-ish game from him. But on one of those drives, he draws to pass interferences catches another ball. And that eventually led to a touchdown. What you think of his performance just after the huge blow-up game in Week 1?
JC: Yeah, I think that he's kind of got, maybe has this, like, scouting report out on him that he's a big, deep threat. And so maybe the way it seemed like every time he kind of looked over to what he was doing, he was kind of going on a go route. So I think we might be able to see – it's either he's gonna be running ghosts, and if they leave them up one-on-one, they'll challenge that and try and go over the top. Otherwise, he's pulling the safeties or pulling one of the safeties to his side of the field and leaving things wide open on the other side. So I think that's kind of the role that he's elevating into. And it worked really well on that one drive. He drew two pass interference calls. And I think the rest of the game he didn't get super targeted, but probably, you know, safety, health is drifting over the entire time. And then all of a suddenly Logan Loya's got four catches for 77 yards because the middle of the field is wide open.
GC: Right, exactly. And that kind of perfectly transfer transitions into that last touchdown drive of the first half. Where UCLA comes out this kind of, not two minute drill, but the tempo was definitely up. Dante Moore had a beautiful rollout on the third and four he dives for a first down couple plays later throws a ball up the seam to the tight end and then it's Logan Loya, for that touchdown. I think that drive really showed that Dante can you know, kind of work when the offensive line isn't doing its best in pass protection. I thought they kind of underwhelmed in that regard. You talked about the fumble that Dante had. The old line overall was a little shaky and pass protection. But for Dante to be able to have that rollout, you have the nice play over the scene, worried that you kind of had a rusher in his face and then Loya was wide open but, you know, that push the score to 28-7 or 28-10. That was the halftime score, and you're Chip Kelly, you go into the half feeling great and had a little miscue at the end with him calling timeouts and everything and then not getting a play out of that. But you go up to 28-10 at halftime, that's exactly where you want to be. And a huge reason why they're up 28-10, sort of talking a little bit more about the defense, SDSU could not run the ball at all. This is a team that loves to run the football, and they could not run the ball all game. You look here – Kenan Christon, the leading rusher 27 yards on nine carries, Jalen Mayden a very athletic quarterback nine carries, 18 yards. Martin Blake, five carry 17 yards as a total 33 carries for 63 yards for a San Diego State – team that ranked in the top 30 and rushing, coming in and season averaging over 200 yards per game. What does that say about the defensive line, the linebacker unit, to be able to do what they did against the team like San Diego state – run the football?
JN: Yeah, I mean, one of the biggest stories come to the season for UCLA was this front seven, how strong that defensive line can be. And they were really strong in Coastal Carolina, it was the same case against San Diego State. They made it really hard for San Diego State to really exploit their own strength. And they had to go the passing game more they wanted to, and, as we know, their passing game is pretty poor, just didn't work out for him. So yeah, toughen tells us even more about how good this defensive front is going to be for UCLA moving forward.
GC: Yeah. And we'll see. I think it's kind of a good preview for what that Utah game will be a team that likes to run the football likes to be physical. UCLA secretly kind of matches up really well with Utah in that game. And we'll talk plenty about that when we get to that game. But I think the pass rush was solid. Mayden, you're not really going to be you know, pinning your ears back and rushing straight at him because you know how well he can run the football. But he did a great job – or they did a great job stopping him, the secondary. We're gonna get back to it now because I want to introduce a new segment – we're going to be ranking UCLA secondary, because kind of some question marks. Devin Kirkwood got beat a couple of times, John Humphrey's shaky, so I'm going to give you guys like 15 to 20 seconds. We're going to be ranking the secondary. We're going to be talking about Devin Kirkwood, John Humphrey, Alex Johnson, Kamari Ramsey. And you want to, is that good enough there? You think Jaylin Davis, will talk about Davies, too. I mean, I think he's going to be at the top of most people's lists. Mobile throw Davies in there as well. So I'll go with my rankings. I'll let you guys cook real quick. I'm gonna have Jaylin Davies number one. I just think he's not only the best corner but also the most important player in that secondary because of kind of how weak the two other outside corners are. So I'm gonna go Davies one. I've been really impressed with Kamari Ramsey. I'm going to have him second. Just really solid at that strong safety free safety spot. This one would get shaky. I guess Alex Johnson goes third – he had two interceptions in that game. And it's kind of just doing what he does at the slot corner position. And then finally you have Kirkwood and Humphrey, kind of a toss up. Believe it or not, I'm still gonna have Kirkwood over Humphrey. I think he's the more talented player. He has a better potential higher upside. He just hasn't shown it yet. So we'll we'll go to Joseph now. Do you have differences? I assume you do.
JC: I'll go a different direction. I've got Alex Johnson at three. I think he's San Diego State game performance was really good. Two interceptions has nothing to blink at. But I'm going to put Kamari Ramsay at one and then Jaylin Davies at two. I think Kamari Ramsay's presence on the field – it's just you like you said, it's been really impressive. And it's really impressed me in a really big way. And he's just kind of been all over the place, giving help where it needs making tackles. And I think that he's been a really big impact, especially when you look at a safety position that had question marks coming into this season with the department with some of the departures after last year. And then at Davies has been locked, pretty locked down on the outside. And then I'll put Humphrey over Kirkwood at the four and five, but it's really close. And I think Devin Kirkwood, you know, he has one or two good games – all of a sudden he's looking at, you know, challenging Alex Johnson for that three spot, maybe?
GC: Yeah, just add real quick I think it was Kirkwood was starting opposite Davies in the first game. It looked like Humphrey was kind of the starting outside corner opposite Davies in Week 2, so we'll see Week 3 kind of the weak opponent that we'll get to in a second.
JC: They rotate a lot. Yeah, it's very much like this drive is Humphrey and Davies. This drive is Davies and Kirkwood, this drive is Humphrey in Kirkwood.
GC: I was surprised that there was even a single driver Davies wasn't on the field. And ironically, that's where the big ball was caught on Kirkwood for the touchdown. If that's Davies, maybe it's a different story. Jack, what about you? How you ranking the secondary?
JN: Davies definitely the clear-cut number one for the secondary, give me Alex Johnson at two. I'm the hype is, I think, kind of real after this past game against San Diego State. I mean, and partially because I think he's gonna take a little bit of a step forward in the secondary over Devon Kirkwood, because Kirkwood, in this game, there's a point where he gets burned on one play and you see him go off the sidelines, throw his hands up in the air look like he's completely confused. And you have to wonder if how frustrated he's getting with his level of play and maybe some coaching there. I don't know. I don't want to speculate too much. But I think, yeah, I think Johnson could be a more consistent member of the secondary moving forward and the starter, so I'd given number two.
GC: Okay. Yeah, we'll have probably the full ranking somewhere. Maybe hopefully, we'll see, you know, postproduction.
JC: I will say I think that Alex Johnson, his role is really interesting. And I wanted to say this that D'Anton Lynn in yesterday's game was kind of shifting between this four-three defense and this nickel defense and Johnson's role as the nickelback kind of makes it difficult for him to be on the field at all times. And I feel like maybe if he shifts into that more outside quarterback role, we'll see him excel, but if he's not on the field as much it might be harder for him to make that impact – that, the two interception impact – that was evident yesterday.
GC: Yeah, he's a slot corner. I think he's gonna stay there, and we'll see. I think Oladejo had a great game when they switch from nickel to four-three. A lot of versatility on the defense.
JC: I've just gotten really fascinated by all the defensive formation stuff. It's been like my niche the last two weeks.
GC: You call me formation guy last pod, and now look at you. You're on the same boat.
JN: Joseph's just flexing his football knowledge at this point.
JC: I don't want to say I'm a trendsetter or anything like that, but you know, anyways, we're gonna go rapid fire with a couple over-unders. We got segments every week. I know some people are gonna be heartbroken. We're not doing the pyramid. We decided we're gonna wait until there's a more clear-cut depth chart starting rotation so we can have the starters up, leave it at that. It's coming right probably by the Utah game when Chip Kelly has more, you know, defined rotation. But quick couple over-unders, UCLA is playing NC Central next week. Shout out to UCLA for having another HBCU cover the Rose Bowl, think that's a great concept. Martin Jarmond, shout out to him for setting that up. But let's be honest, NC Central, not very strong opponent. They are too low. But just looking real quick. They'd be Winston-Salem State 47-21, and they beat North Carolina A&T 30-16. No offense to either those schools, but they're not UCLA. So we've all got UCLA winning, we can get to our score predictions in a second. But the first over-under is over-under two-and-a-half drives from Ethan Garbers. In Week 3 he did not play at all against San Diego State. We think he's QB2 I assume in the rankings their college league got some run in the San Diego State game showing off his legs over under two-and-a-half drives and give me one or two sentences. Why?
JN: Give me the under, I think Ethan Garbers might get flex to quarterback number three. Chips kind of want to see more of Collin Schlee's game. I think he's given like maybe the entire second half to Collin Schlee.
GC: Interesting, Joseph.
JC: I'll take the over. I think that Garbers is gonna get enough garbage time play once UCLA presumably takes a pretty big lead to let him get some run.
GC: I'm gonna take the over as well. Garbers garbage time play, I think UCLA, if they were up 28 attending in San Diego State at the half, at least that against NC Central. So I'm gonna take the over as well. Next over-under, do we go – we're gonna talk about the Pac-12 a little bit. The rankings just came out on Sunday, eight teams in the AP Top 25. At the end of the season, over-under five-and-a-half teams ranked in the Top 25 in the Pac-12.
JC: Give me the over. I think we'll see at least six, maybe seven. This is a really talented conference this year. And there's just so many at the top, you know, USC, Oregon, Washington, Oregon State, Washington State, as you know, picking their head in, Utah and then Colorado. You know what Deion Sanders is doing over there. So I think six maybe seven teams is totally reasonable to see at the end of the season.
GC: He takes over. What about you, buddy?
JN: I'm on the same page. I mean, all the same sentiments to what Joseph's just said. I think the Pac-12 is loaded. Pretty ironic. And it's last year as a whole conference. But yeah, I think definitely the over on this one.
GC: All right. I've been on the fence. I mean, let's just go through it. You've got USC, of course. Thinking about Washington, you've got Oregon. And then I think it gets a little interesting between Colorado, Utah, Oregon State, UCLA. I was also probably take over – I think Utah stays there. I think Oregon State probably stays there. And I think either UCLA or Colorado. I think one of those two teams will be there. So yeah, I guess we have three overs there. Last one, and this is the one that I think a lot of fans are gonna care about, UCLA over under eight-and-a-half regular season wins at the end of the campaign.
JN: I'm taking the under here. I made some controversial upset picks back we had our first episode of the podcast this season. I think I had them losing to Washington State and Arizona State. Maybe not Arizona State, given how these first two weeks have panned out for them, but I still think UCLA is very prone to the "inexplicable loss," as I've coined the term, and I don't think that's going to change – even though yes, this offense is shown quite a lot these first few weeks.
JC: I'll take the over. I think they go nine, I think, losses to USC, then Oregon State probably going to happen – especially with those both being road games. But then you know a coin toss between winning against Colorado at home beating Utah on the road. I think they probably win one of those games so put me at nine and three.
GC: I'm on the same wavelength as the Crosbinator. I'm gonna take the over as well. Same thing I think they lose to USC all offseason. I've said there's no way UCLA's losing to Oregon State – I think UCLA is losing to Oregon State. I think I've changed my mind on that one. But I think they're going to beat Colorado, I still think that. By the time UCLA plays the Buffaloes that there's no depth on that roster. I know that the stars are stars, but I think eventually that lack of depth will catch up to them, and then we'll see Utah's – we don't really know what the heck Utah is to be honest, but.
JC: Cam Rising or lack of Cam Rising has become a real question mark in the Utah backfield.
GC: Exactly, I think by Week 4, I think we might see him regardless of if he's 90% or 100% because they really easily could have lost that game. But yeah, that's our over-under. Now we're going to preview real quick the NC Central game, not really looking at the opponent as much as just, what do we want to see from UCLA? What are the question marks? Obviously I feel like it's been quarterback, quarterback, quarterback – and rightfully so. It's the most important position in sports. I'm going to stick to that. But maybe outside of a quarterback if I assume we see Dante Moore first, maybe Chip might give the media a bone and, like, name a starter like at some point – that would be crazy. But outside of quarterback, what do you want to see – running back split secondary? Maybe Kyle Ford show up? What do you want to see?
JC: You took the words out of my mouth. I want to see more Kyle Ford. I think he was a, there was a lot of – hype isn't necessarily the right word, but a lot of chatter about him kind of in the offseason coming into camp transferring out of USC. And I feel like he hasn't gotten a chance to shine necessarily yet so maybe just seeing, you know, more Kyle Ford play more Kyle Ford targets in that game might be an interesting way to look at the depth in the receiver room. Because now we've seen a J.Mike game, we've seen a Logan Loya game. What can Kyle Ford do?
JN: I want to see offensive line really dominate in this game
GC: Took the words from my mouth. What a guy.
JN: Read your mind Gavin, read your mind all the time. But no, I mean we saw them take a step forward in this game against San Diego State, and I think when you're going against a team like this NC Central – not a good team by any standard – against that UCLA is going against, I think this is a game where you really want to give Dante some good you know, a good comfortable pocket give him a lot of opportunities to really put up some big numbers on this defense And I think the offensive line, at this point of the season, you're starting to gel a little bit, and you want to see, you know, your quarterback get really comfortable that offense. So I think this is a game or want to see more of the offensive line.
GC: Yeah, I think a goal for the Bruins should be one sack tops. I mean, I thought that the pass protection was questionable. The run, obviously like you said, the run blocking was fantastic. But whoever the quarterback is, they should not be getting touched very much in this game. For me, I guess I'll stick with the secondary specifically the outside corners. Kirkwood, Humphrey, who's going to be the guy? We know it's Davies. We know it's Johnson in the slot, safeties look great. We know the front six or seven looks fantastic. Who's going to be the second corner on the outside? Is it going to be Humphrey? It's going to be Kirkwood. That's what I want to see. But yeah, other than that, I don't even know the spread. I don't know if they're going to have a spread. I think UCLA is gonna be favored by three, four touchdowns. We'll go before we on this pod score predictions. UCLA, NC Central week three at the Rose Bowl. What do you got?
JN: 48-13 UCLA.
GC: 48-13.
JC: I'll go 35-7.
GC: 35-7. I'm gonna go 49-10. I think this offense is gonna get better and better. Logan Loya said it. But yeah. All right. We'll see what happens. We'll see who's right. I'm going to be right. I usually am right.
JC: I'm probably going to change my mind at some point. But we'll stick to that for now.
GC: Yeah, all right. Regardless, you know, Daily Bruin, we'll have coverage all week previews, scouting reports, notebooks, all that good stuff. Make sure you're checking out all of our content. I think Joseph got a column coming out – Five Things. We got all sorts of great football content. So make sure you're going to the Daily Bruin website. And as for this pod, this fantastic pod that you love so much that you're watching right now, that you continue to watch because it's getting better and better every week. Is there anything better than the Out of Bounds podcast?
JN: No, there is not Gavin. No there is not.
JC: Not, not that I've seen yet.
GC: And Joseph's hair will be getting better on every episode as well. But yeah.
JC: Wow, really? You had to go there?
GC: It looks great. It looks great. But yeah, that's all for this episode. UCLA will be at home against NC Central. That's all for Out of Bounds. You can listen to this episode and every episode on Spotify, Apple Podcasts, SoundCloud. You can check out our YouTube UCLADailyBruin to watch the video version. A transcript will be on dailybruin.com. That's all we got for you today. Thanks so much for watching, and we'll see you next week. Take care.
Carlson is currently a staff writer on the football, men's basketball and women's basketball beats. He was previously a reporter on the softball and men's golf beats.
Carlson is currently a staff writer on the football, men's basketball and women's basketball beats. He was previously a reporter on the softball and men's golf beats.
Crosby is a 2022-2023 assistant Sports editor on the baseball, women's golf, men's water polo and women's water polo beats. He was previously a contributor on the baseball and women's golf beats. He is also a third-year statistics student.
Crosby is a 2022-2023 assistant Sports editor on the baseball, women's golf, men's water polo and women's water polo beats. He was previously a contributor on the baseball and women's golf beats. He is also a third-year statistics student.
Nelson is currently an assistant Sports editor on the softball, men's tennis and women's tennis beats. He was previously a contributor on the men's tennis and women's tennis beats.
Nelson is currently an assistant Sports editor on the softball, men's tennis and women's tennis beats. He was previously a contributor on the men's tennis and women's tennis beats.