'A dream come true': UCLA football former walk-ons thrive in SDSU win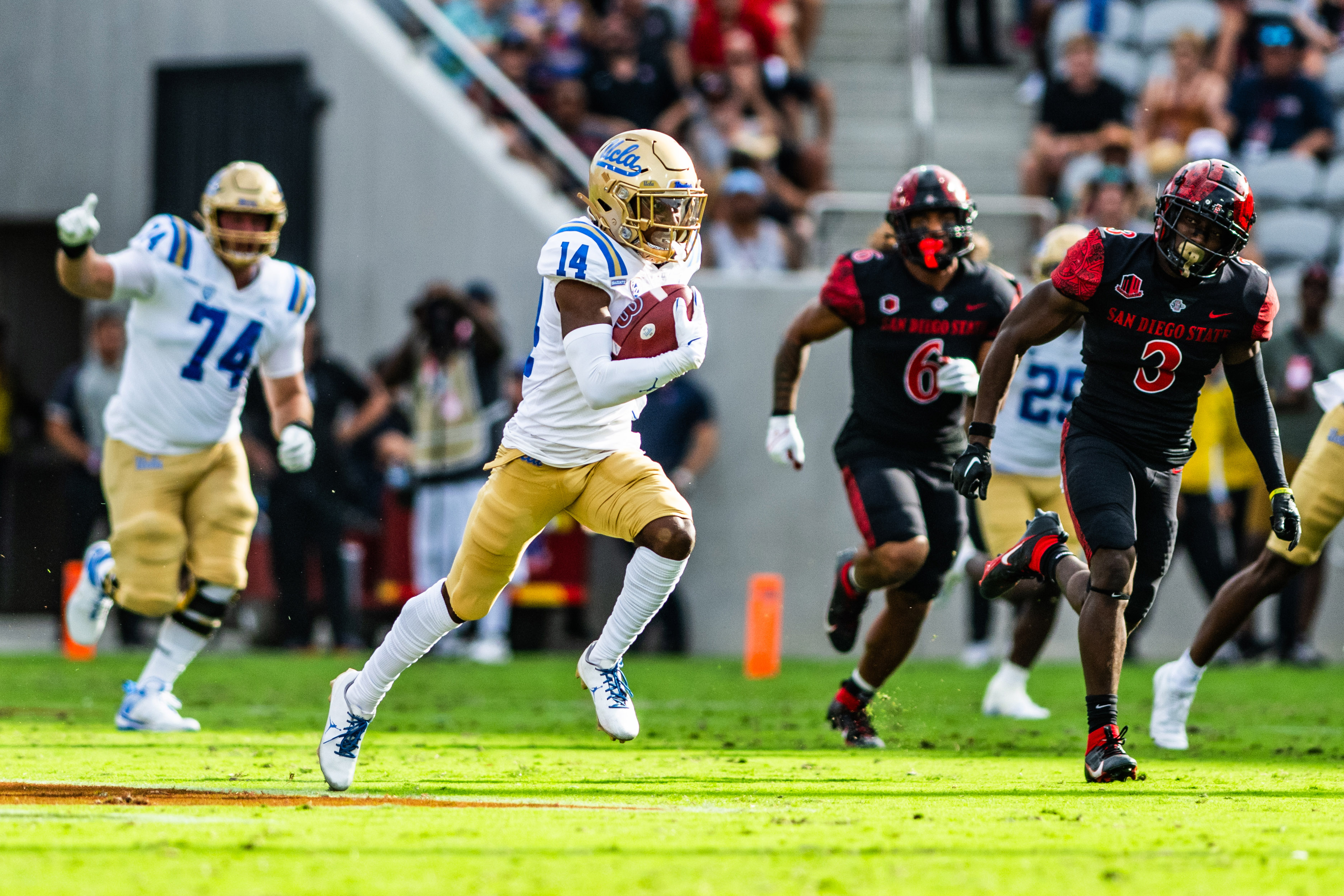 Redshirt senior wide receiver Josiah Norwood runs toward the end zone. Norwood is one of three players who have been with UCLA football since 2018. (Christine Kao/Daily Bruin staff)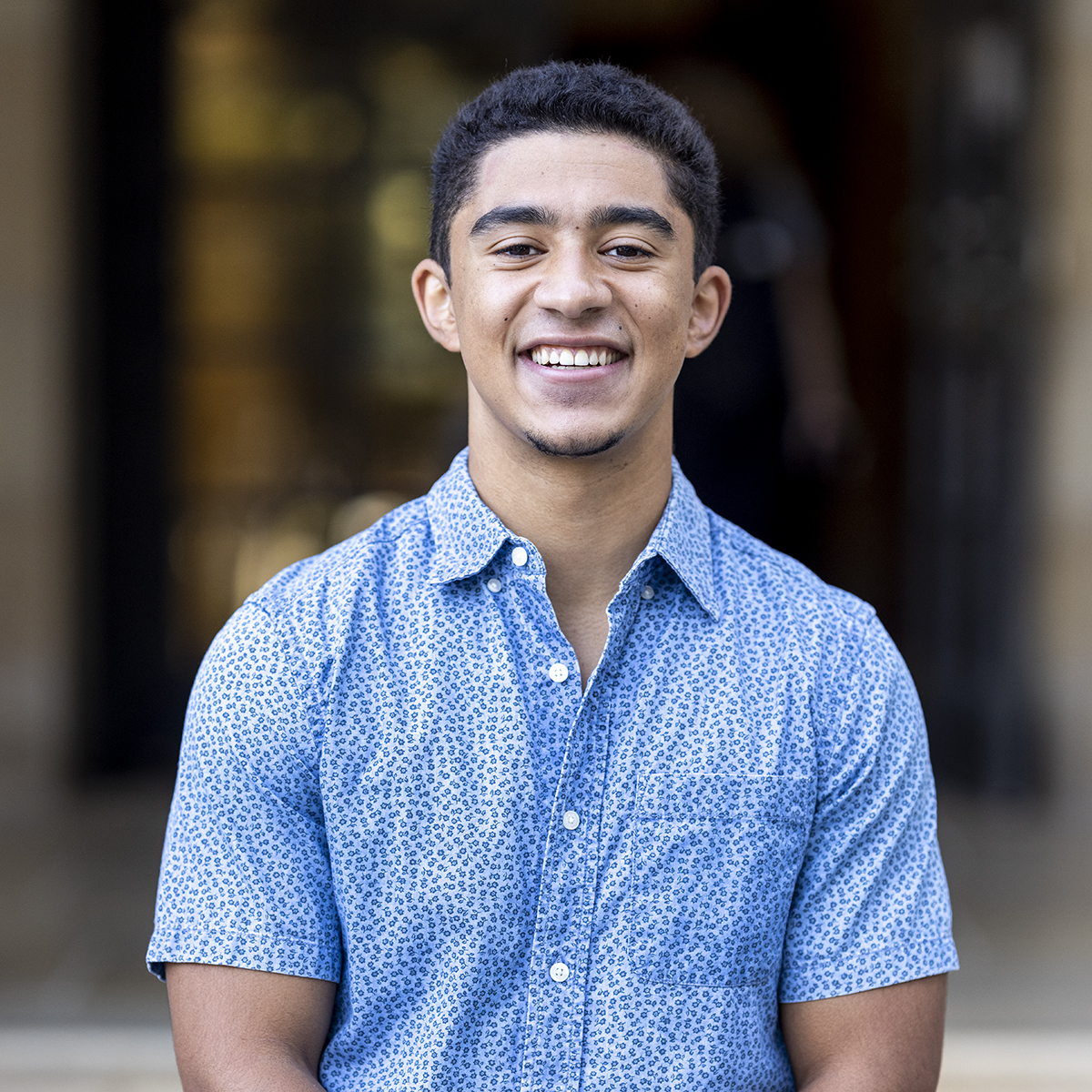 Football, like many sports, is often simplified into its stars.
Stars are usually teams' best players, the ones fans know the most and doubt the least.
In college football, evaluators try to predict stars before they step on a university's campus.
The incoming players receive a rating – blue chips, five stars, four stars – and fans naturally analyze their team's four- and five-star recruits the most.
It's happened with No. 24 UCLA football, as five-star freshman quarterback Dante Moore has been at the center of almost every conversation surrounding the Bruins in the offseason and now.
Plus, the emergence of the transfer portal has brought a new dimension to adding star talent, with players like redshirt sophomore wide receiver J.Michael Sturdivant and junior running back Carson Steele earning four-star transfer prospect designations.
And yet, in the Bruins' win Saturday, players rarely labeled with stars next to their names played vital roles in the victory. Redshirt senior Josiah Norwood – a two-star recruit out of high school – was the player who turned UCLA's offense around after two quick failed drives to start the game against San Diego State. It was the former walk-on's 81-yard touchdown catch that helped spark three straight scoring drives for the Bruins.
"I'm really happy with Jo – Josiah's been here a long time," said coach Chip Kelly after the game. "He always has a knack for making plays and doing it at a real critical time."
The 5-foot-8 speedster is in his sixth year at UCLA after walking onto the roster back in 2018. Saturday's catch and run at Snapdragon Stadium was just the 16th catch and second touchdown of his extended career in Westwood.
Saturday evening in San Diego was a special game for the class of 2018's walk-ons, but not just because of Norwood's performance.
Defensive back Alex Johnson is a fellow former walk-on who is now a redshirt senior in his sixth season. Johnson was arguably the player of the game Saturday after snagging a pair of interceptions in the second half to help put the win away for the Bruins.
"It's literally a dream come true," Johnson said, following the breakout performance. "I couldn't be happier for this team, for this program, for my family who stuck behind me through thick and thin. It's just a great feeling."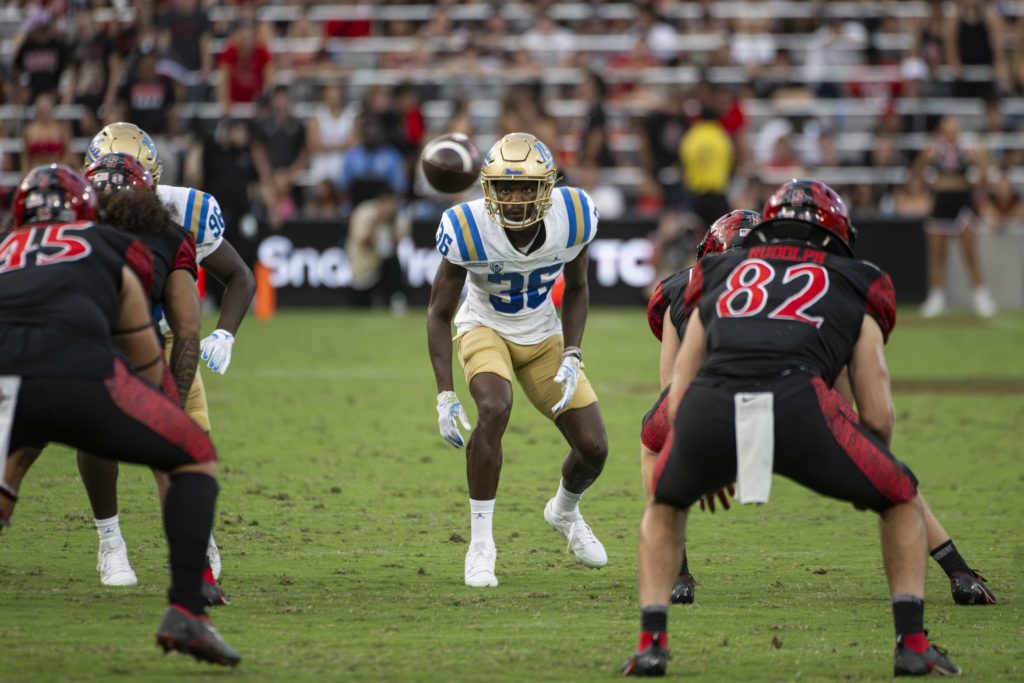 Johnson has come a long way since being an unranked, zero-star prospect out of high school before walking on to the team in 2018.
The 6-foot-1 Southern California local didn't grab a single pick in his first five seasons and 42 games at UCLA. His three passes defended in the opening two contests of the 2023 campaign are as many as he had during that same five-year stretch as well.
Now, Johnson is the team's go-to nickelback.
Johnson, Norwood and redshirt senior defensive back Kenny Churchwell III are the only three sixth-year Bruins on the 2023 roster and thus are the lone players that have been at UCLA for the entire Kelly era.
Norwood said his relationship with Johnson is particularly special.
"Alex is my roommate, … he's been working for this for a long time now," Norwood said. "Getting to see him go out and shine – it's been just awesome to see, just as his roommate and as his good friend."
The pair were part of a 2018 walk-on group that also featured former Bruin and current NFL tight end Greg Dulcich.
Norwood said training with that group, regardless of their scholarship status, prepared them for their current successes.
"Every day – obviously – as a walk-on, you're striving to get better but at the same time to earn that scholarship," Norwood said. "But even when we weren't on scholarship, it didn't change the way that we worked. … Our work habits have been the same, and eventually it'll catch up to you."
Last Saturday, that work resulted in the former walk-ons coming up big in the Bruins' win.
Carlson is currently a staff writer on the football, men's basketball and women's basketball beats. He was previously a reporter on the softball and men's golf beats.
Carlson is currently a staff writer on the football, men's basketball and women's basketball beats. He was previously a reporter on the softball and men's golf beats.