Community remembers Amy Lohmann for her service to students, patients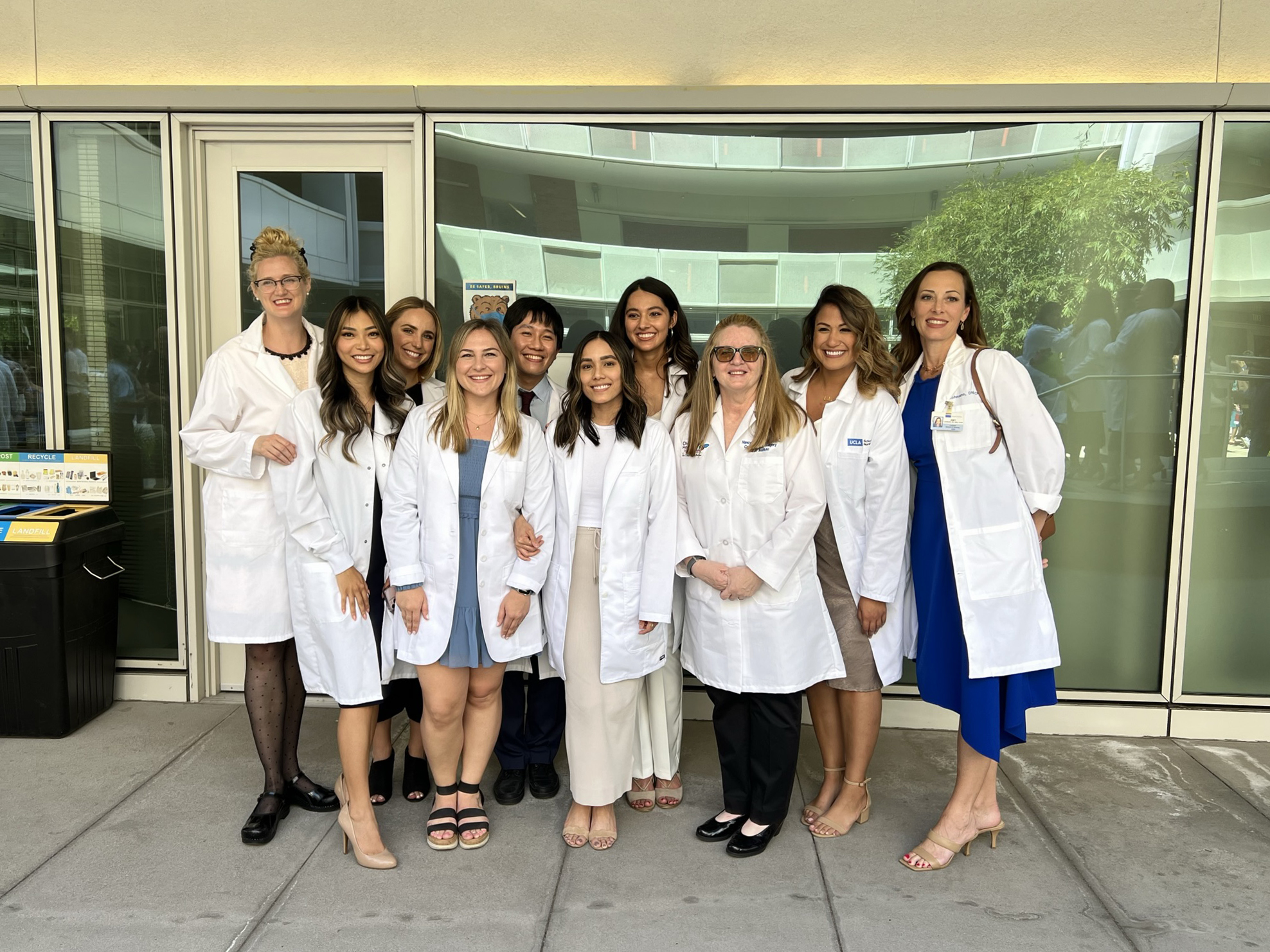 Pictured is a social gathering for the UCLA School of Nursing. Lohmann often organized departmental gatherings like this one. (Courtesy of Allie Foy)
Amy Lohmann, a continuing lecturer at the UCLA School of Nursing, died Aug. 14 from breast cancer. She was 46 years old.
Lohmann joined the school in 2012 after receiving her master's degree in nursing from UCLA in 2005. She was also a pediatric nurse practitioner in radiology at the Children's Hospital Los Angeles from 2015 onward. Lohmann taught classes, including Nursing 438C: "Pediatric Nurse Practitioner Clinical Practicum III," and held a clinical practice at the Facey Medical Foundation
Lohmann is survived by her two children, mother and brother.
Nancy McGrath, a continuing lecturer at the School of Nursing, said she taught Lohmann and worked alongside her. One of the things that made Lohmann stand out from other lecturers was her desire to know her students outside the classroom, McGrath said.
"The students were able to go and spend time with Amy and get to know her one-on-one in her clinical practice," McGrath said. "That was a very special part of her life."
Allie Foy, a nursing student who graduated in June, said Lohmann's teaching was a formative part of her nursing education and that she was invested in her students.
"She really devoted all of her time and energy into making sure each one of us was successful, and … you could tell that she would want to make sure that we were passionate about what we were doing," she said. "You want to be a better provider after meeting her and learning from her."
Foy said Lohmann went out of her way to provide students with nursing opportunities at the Children's Hospital LA. Even though it was not her job, Lohmann managed to find Foy a placement at the hospital on short notice after another opportunity fell through, she said.
Lohmann also made a point of using her career experience as part of her teaching, Foy said, adding that Lohmann's simultaneous work at the Children's Hospital LA gave her practical insight into pediatric care.
Nancy Pike, the director of research at the School of Nursing, said Lohmann also frequently brought her own children into class to help students learn about pediatric care. She added that since many nursing students don't have children of their own, such experiences provided them with an invaluable chance to learn to communicate with young patients.
Lohmann's colleagues also emphasized her talent for forming personal connections with those around her.
McGrath said Lohmann would organize drinks after work every week to bring students and senior faculty from the department together. Marci Spruill, a pediatric nurse practitioner who also worked with Lohmann, added that one of her favorite memories at UCLA was when Lohmann sang "Happy Birthday" to her in an online lecture during the COVID-19 pandemic.
Anita Dowdy, another pediatric nurse practitioner, said working alongside Lohmann at UCLA inspired her to go to graduate school.
"She's really good about encouraging people to follow their dreams and increase their education," she said. "She was a very motivating person."
Pike, who also mentored Lohmann during her doctoral degree, also said Lohmann's own achievements, including her dual certification as a nursing practitioner, reflected her constant intellectual curiosity.
"She was always wanting to go back to school, always wanting to learn more," she said. "I think those would be the things that she would be most remembered for, as well as being an excellent clinician and support to the patients and families."
Matt Steffe, Lohman's brother, also said she was an advocate for the patients she worked with in interventional radiology. Steffe said that even before being diagnosed with cancer, Lohmann helped organize the Met Gala in Santa Clarita, an event that raised more than $160,000 for metastatic breast cancer research.
After being diagnosed with cancer, Lohmann continued to be passionate about supporting people who also had cancer, eventually creating a social media account to document her fight, Steffe said.
"She lived that fight really publicly," he said. "She had a tremendous amount of people that would interact with her throughout her day that were just strangers, but she would take half a day, or an hour a day, or whatever it might be to help them get through what they were going through."
Foy said Lohmann was always upbeat, even while going through cancer treatment. She said one of her favorite memories was when Lohmann brought a cake in for her class during their clinical exams.
Dowdy said she felt it was an honor to have known Lohmann.
"I'm grateful for having been able to be part of so much of her life, including the happy moments from weddings and births," she said. "But also I'm really, really, really grateful for having been able to be there at the end of her life because I loved her, and I think she loved me."