Bruins Built This: Caffe Luxxe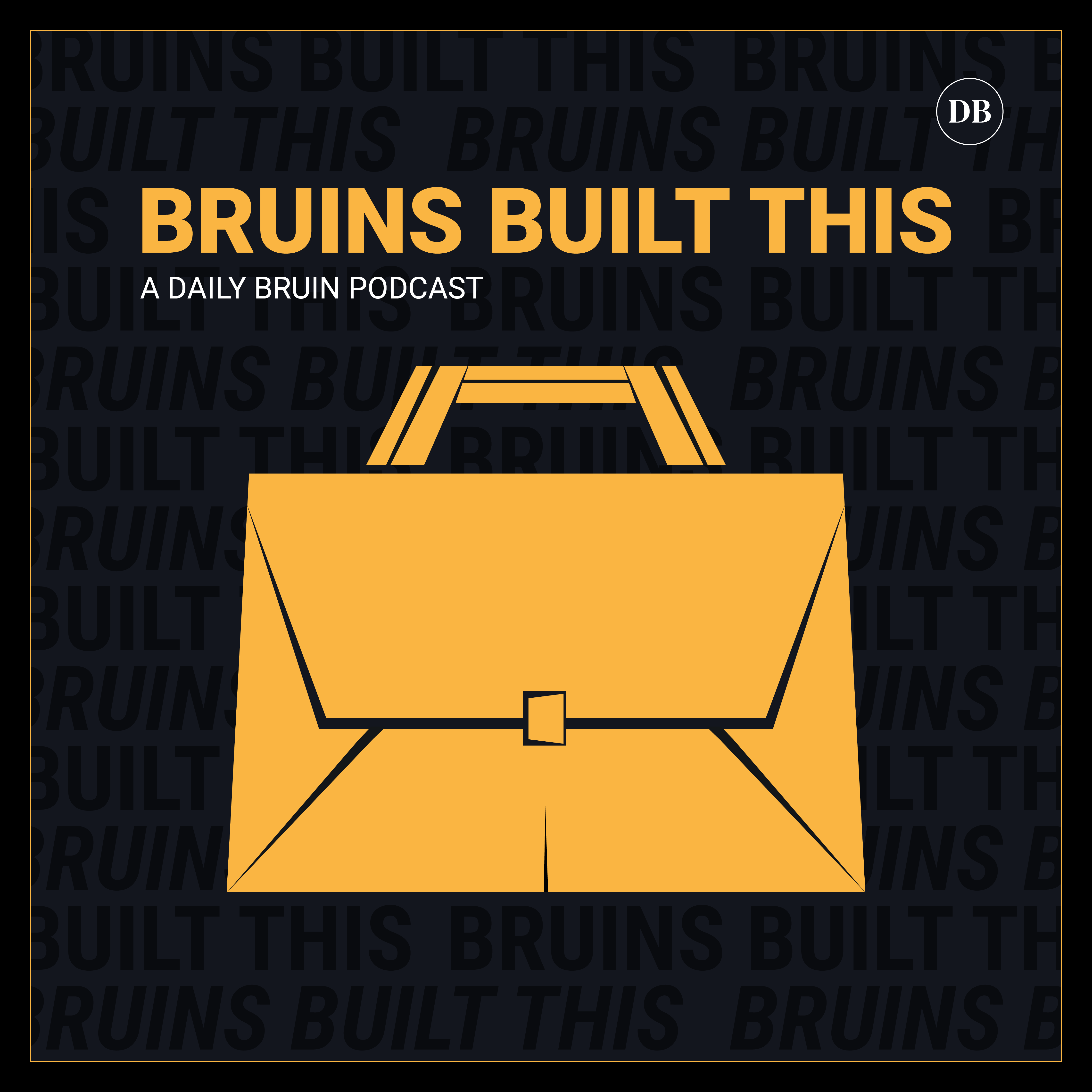 If you live on the Westside of Los Angeles, there is a good chance you have passed by a Caffe Luxxe location. And, if you're lucky, you stopped inside and tried the coffee. Podcasts Editor Jack Garland sits down with Caffe Luxxe cofounder Gary Chau to discuss coffee, sustainable growth and navigating UCLA.
Jack Garland: Welcome to Bruins Built This, I'm Jack Garland. Today I'm joined by Gary Chau, the founder of Caffe Luxxe, a European-style cafe with locations all around Los Angeles. We'll be discussing the company's journey and some advice about entrepreneurship. Gary, welcome to the show. Could you start by explaining to our listeners, your business and how you started it?
Gary Chau: Okay. On the outset, you might think of it as A, this is just a coffee shop. But actually, it's a business about people. And I'll explain that as we move along on the story and journey. But it's a business founded by my best friend and I, his name is Mark. He, unfortunately, went to Cal Berkeley. I made the right choice, I went to UCLA instead. So we've known each other for many years, and we've always been best friends. And so when we graduated school, we thought, you know, at some point in time, we would love to create a business, that was something that we could both do, be friends, but also have a business together as well. And so, in 2006, we created a business called Caffe Luxxe. And it's an inspiration of our experiences of having traveled and enjoying what we would call a classic European-style cafe, which is something that is very neighborhood driven. And it's a place where friends and family get together for a cup of coffee, and just a little bit of a socializing moment before they start their day or throughout the day. And so that became the premise of our business was to create this kind of socializing community moment for people to come and get together and enjoy each other's company.
JG: I went to your Brentwood location this morning, and I tried the Caffe Shakerato. And that was delicious.
GC: That's a popular one, glad you liked it. So in 2006, we started our first cafe, near UCLA in Santa Monica on Montana Avenue. And since then, we've grown to have seven cafes, all mainly on the west side of LA, all around UCLA. And then in places like Brentwood, Santa Monica, of course, Pacific Palisades, Malibu, and so on, and we have another cafe, our eighth one starting, probably the middle of this year, and that'll be in Manhattan Beach.
JG: So it seems like Caffe Luxxe is always expanding. What do you think has been key in being able to keep opening up stores and finding success?
GC: Well, I think the important part of it is we've always been focused heavily on the quality of what we create and the quality of the execution. So we don't grow too fast. Because if you look back historically, at a large coffee shop company called Starbucks, in their heyday, they were growing something along the lines of opening three cafes per day, around the world. And so we're only at seven, after 16-plus years. So what's important to us is that we want to grow in a healthy way, and not have quality sacrificed, but then also to do something at our pace. Because it's just, you know, my best friend, Mark and I are running the business and we want to enjoy and be happy with what we're doing.
JG: What's it like working with your best friend?
GC: Oh, it's actually like being married. So you have mainly great days. But also you do have heated discussions and arguments every so often. And fortunately, because we're friends, we handle it. Hopefully, you know, we handle it in a mature way. We recognize that our friendship comes first before the business. And so part of the background on it is we've always kind of felt that we wouldn't be in this business without each other. And so if let's say for some reason, I didn't want to do it anymore, or Mark didn't want to do it anymore, we probably wouldn't do it anymore together. So that's how strongly we feel about the relationship. And so, for us, when I mentioned earlier about the business being about people, it really actually starts from the two of us being friends. And so that's what formulates the foundation of our business.
JG: What obstacles did you face when you started in 2006? And what obstacles have you faced while growing?
GC: Well, I think actually many obstacles. The first one is, when you start a business, you think, oh, everything's going to be fantastic, you know, everyone's going to be successful, everything will be easy. And the journey as an entrepreneur is actually really hard. You put in a lot of work. And a lot of times you scratch your head wondering, wow, did I really make that right choice. And so some of the obstacles, as an example, there are going to be economic upturns and downturns that we have no control over. And so you have to kind of take it with a stride, and be flexible to try and figure things out how to stay in business, and stay healthy in business. And then also, one thing that I never personally realized was the talent and the skill required to manage lots of people. So for example, across seven cafes, we have 75 or 76 employees, most of them are barista staff working in cafes. And when you start getting into large numbers of people, you start to appreciate and realize that everyone has a different personality, different style of how they like to be managed, or different style of how they like to work together. And you have to kind of figure out the motivations of everyone, and how does this all fit. So that way, we're all heading in the same direction.
JG: So as you've mentioned, there are a lot of different parts that make up a business. Can you tell me about the part that your roastery plays and making Caffe Luxxe what it is?
GC: Oh, yeah. So one thing that Mark and I were very keen on was that if we were going to create a product, we wanted to make sure that it was something that was genuine, and something genuinely created by us. So our coffee is sourced directly by us. And so we have great relationships with coffee farmers all around the world. And then we visit them as often as we can. Then we import the coffee beans to our roastery here in Gardena. Then we have a full scale roasting operations here. So there's a roasting machine and people who take care of all of that. We package everything ourselves, and then we send them off to either our cafes, or any of our wholesale customers. And so we're all about fresh coffee. So that means that we roast and ship everything out all on the same day.
JG: Interesting. So I understand that your co-founder went to Berkeley, but you made the right choice. You came to UCLA. So can you explain to the listeners how your experiences at UCLA played a role in your journey as an entrepreneur?
GC: Good question. When I was at UCLA, the first thing that I realized was, wow, this place is really big. Because I went to a high school that had, I think it was 332 students total. And so then all of a sudden, you came to UCLA. And at that time, there was I think around 30 to 40,000 people at any given time on campus. And so all of a sudden, you go from a small town where you knew everyone and everyone knew you to a place where everyone was essentially a stranger. And I didn't go to UCLA with anyone from my high school. And so all of a sudden you felt in a way, you know, just kind of on your own. And if you didn't make the effort to make friends, you could see how it could also actually be quite lonely. And so what I really started to realize is similar to our business is that in order to have some level of social awareness, of being a human being, you need to kind of seek out and create these networks of friends, in order to kind of be in a space and be together and grow together and learn together. And so those are the key things that I learned from UCLA, which was, you know, if you want to be a part of a community, then you need to kind of seek it out yourself, and then be a part of that. And so, you know, at UCLA, there's so many opportunities to become friends with so many people. I first became friends with people who were in my dorm over at Sproul Hall. And then from there you networked and met other friends because then people were into sports, going to the Wooden Center and working out, and you know, going to fraternity parties, or going to socialize for different causes on campus. And of course, then you meet new friends in your classes. And so what I took away from that was very important in terms of our business because our cafe is all about bringing people together and having a place for people to gather and socialize as friends and family. And especially in a city like Los Angeles, where everything is so spread out, with people being spread out, and with the advent of technology, allowing people to just kind of be able to stay and work at home and kind of being on your own, I think people look and seek for places where they can be with others. And so that was the impetus around our business. To create a space for people to come and gather and socialize and make new friends. And so one of the things that I found very heartwarming was that when I went to a party at a friend's house that I actually met at one of our cafes. I started meeting people. And I started asking them, oh, so how do you know my friend, Rocco and this person? And I would say easily, 90 to 95% of these guests, all said they met at Caffe Luxxe. That was, you know, so heartwarming and special that it was kind of like, mission accomplished.
JG: Yeah. So you clearly have a vision for what you want Caffe Luxxe to be in your community. Did you have any mentors or inspirations that helped you form that vision and make it a reality?
GC: Yeah, I guess, you know, people who you meet along the way because when you're trying to start a business, you kind of need to get proper support to help you think things through strategically as well as practically. And not someone who just thinks you're fantastic, you can do anything you want. You need some level of a sense of reality check to make sure you're going on the right path. So I kind of like using these competitions that you see on TV, like various music competitions, like America's Next Top Model, or, you know, those kinds of shows where you're listening to this person on The X Factor, and the person is just actually terrible. And you're thinking, who told you that you could sing? You'd built up that much courage to go on and just be really terrible. And you start to realize, okay, so your friends who may not actually be your friends, just kind of propped you up too much to make you think that you could actually be a professional singer, and actually you just don't have that skill set. And so that's kind of the life lessons that I've learned along the way is to make sure that you link up with people who have great experiences, who are willing to give you honest feedback, and honest guidance, to help you make those right decisions as best as you can. Especially because, you know, business is hard. And so unless you really have the right motivation, and the real and the right support mechanisms in place, it's very hard work to try and survive. So far, we've been very fortunate that we have great feedback and advice from friends.
JG: Do you have any closing advice for entrepreneurs? Is there anything that you've learned the hard way or that, as an entrepreneur, you wish you knew earlier?
GC: Yeah. I think the important thing, which perhaps sounds a bit cliche, is you should do something that you really enjoy. I run into lots of people who do things, perhaps motivated by the wrong things. Like, let's say, oh my gosh, let's get into real estate because we're going to make a lot of money, as an example. But then you start to see that the person isn't really happy. And sure, they might be gaining wealth. But that isn't really the source of their livelihood and happiness in life. And so, fortunately, Mark, and I love what we do. And so we love the business of coffee. And we love the idea of creating places where people can get together and just kind of be friends and enjoy each other's company. And so we would be very happy to do that for the rest of our lives. And so that's the advice I would impart on other would-be entrepreneurs is to make sure that you're doing it for the right reason and that it is something that will make you happy for the rest of your life.
JG: Well, Gary, thank you so much for coming on the podcast today. And thanks for sharing your story and your expertise.
GC: Oh, yeah. Thanks, Jack. It's my pleasure.
JG: Bruins Built This is brought to you by the Daily Bruin, UCLA's student newspaper. You can listen to this show and others by the Daily Bruin on Spotify, Apple Podcasts and SoundCloud, and the audio and transcript of this show is available at dailybruin.com. I'm Jack Garland, and I'll see you next time.