Opinion: Don't compare yourself to others, find pride in your differences at UCLA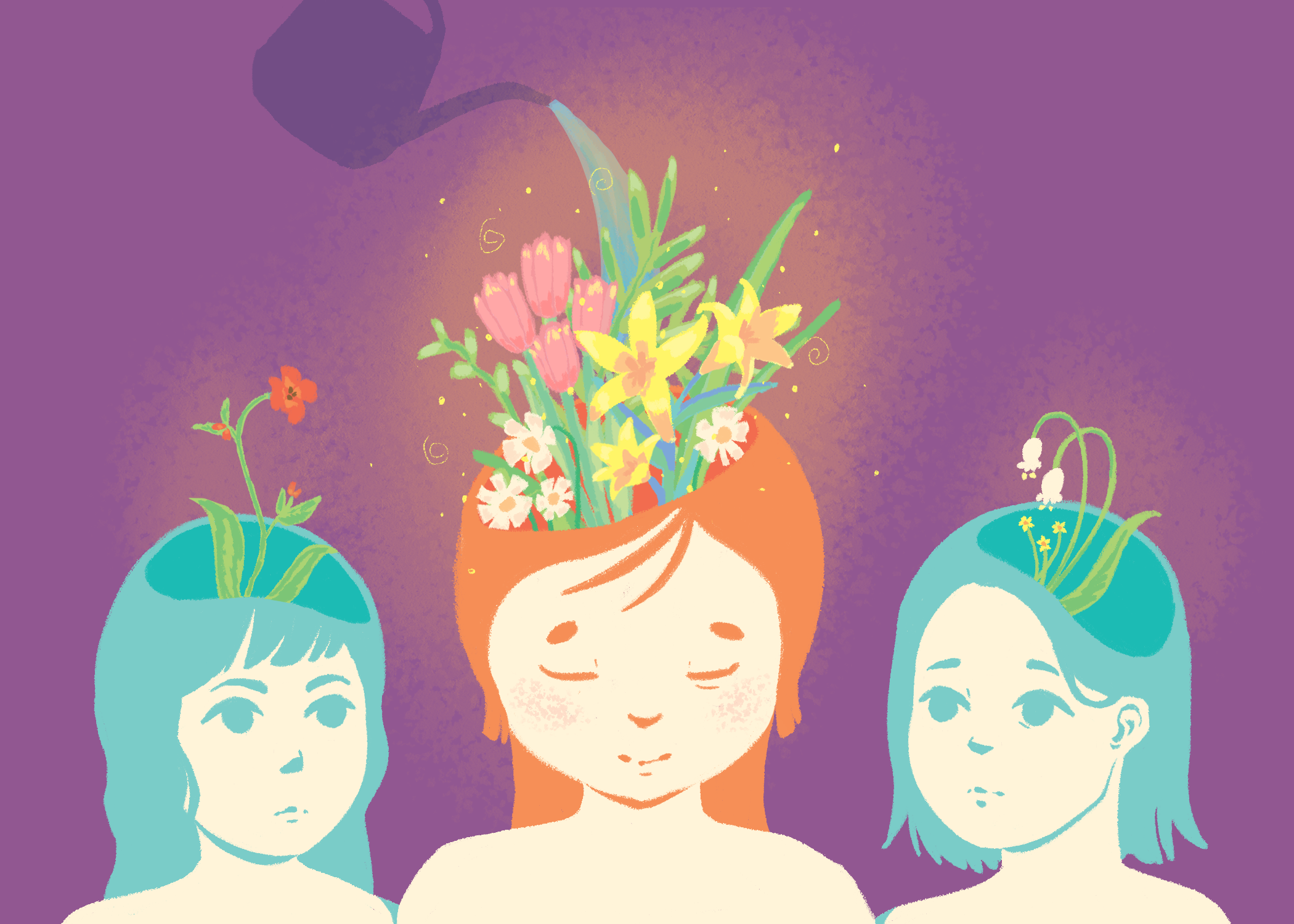 Sitting in class while the professor quickly scribbles on the chalkboard in what can only be described as hieroglyphics, sweat beads on my brow as I look around the room. Is anyone else as lost as I am?
In a college environment, it can often seem isolating to face struggles when constantly surrounded by peers who appear to have their whole lives together. My first year at UCLA was an insane balancing act between bad test grades, falling out with friends, and my mom complaining I don't call home enough. But by the end of the year, I felt more confident in my ability to tackle the challenges that came my way.
I have come to find that the key to my growth has been accepting help when I needed it and seeking resources to keep me on track toward achieving my goals. At such a large university, it is vital to be your own advocate.
"Once you come in, you realize there's 30,000 undergraduates on this campus," said Naomi Hammonds, the president of UCLA's Undergraduate Students Association Council. "How do I stand out or how do I fit in? At the end of the day you don't need to fit in at all. Just be you."
Admittedly, being yourself can feel easier said than done.
With the various social norms and trends among peers, it is possible to lose sight of who you are as a person. One's differences should be embraced instead of hidden, especially at a school like UCLA which boasts over 1,000 student clubs and organizations.
"Don't join something just for the sake of joining it," Hammonds said. "Coming to college is a time to find or continue interests from high school but also find other interests along the way. I truly and genuinely believe there is a spot for everybody. You just have to find it."
UCLA has many communities that aim to align with students' personal identities. For example, transfer students are a uniquely large community at UCLA, making up over 30% of the student population.
"The transfer community is honestly the most tight-knit and easiest community to engage with and mobilize," said Thyra Cobbs, the USAC transfer student representative. "We come from a community college that is more collective. If we come into this individualistic institution still embracing our collectivism, we can accomplish so much."
Cobbs added that one of the reasons UCLA ranks so highly is largely due to contributions from the transfer student population and leads with the motto "power to the transfer." For Cobbs, a strong sense of self and recognition of one's passions can help one overcome the pressure to compare oneself with others at UCLA.
"It was really a moment of realization that occurred throughout my first year realizing the cultural capital, the social capital, the educational capital I bring to the table," Cobbs said. "Not everybody is going to have the same experience, but I just encourage transfer students to do that for themselves now to save yourself the imposter syndrome, the culture shock, the internal conflict of trying to compare yourself."
This advice rings true for every incoming student.
Cobbs added that once she grounded herself in communities, she was able to take advantage of the resources UCLA has to offer, such as the McNair Research Scholars Program. Her various roles in USAC and community centers have also given her the platform to create targeted mental health weeks for varying identities, networking career fairs and increasing funding for student centers.
Once finding community at UCLA, the feeling of belonging can be shared by working to expand and provide community for others too.
In addition to joining clubs, organizations and communities to find your place at UCLA, Counseling and Psychological Services also provides resources to help with students' struggles if they ever feel like they are too much to handle alone. In fact, CAPS makes a variety of resources available to support a student's transition to college, such as group therapy sessions, wellness skills and workshops about imposter syndrome.
Ultimately, it is essential to acknowledge that everyone's path is different. Instead of comparing yourself to others and hyper-fixating on each and every difference, find similarities. Join one another together in struggle and success, and find pride in your differences because they make you your unique self.
You're at UCLA for a reason: Now is your time to find out why.