Leonardo DiCaprio to fund scholarships, climate education at UCLA Lab School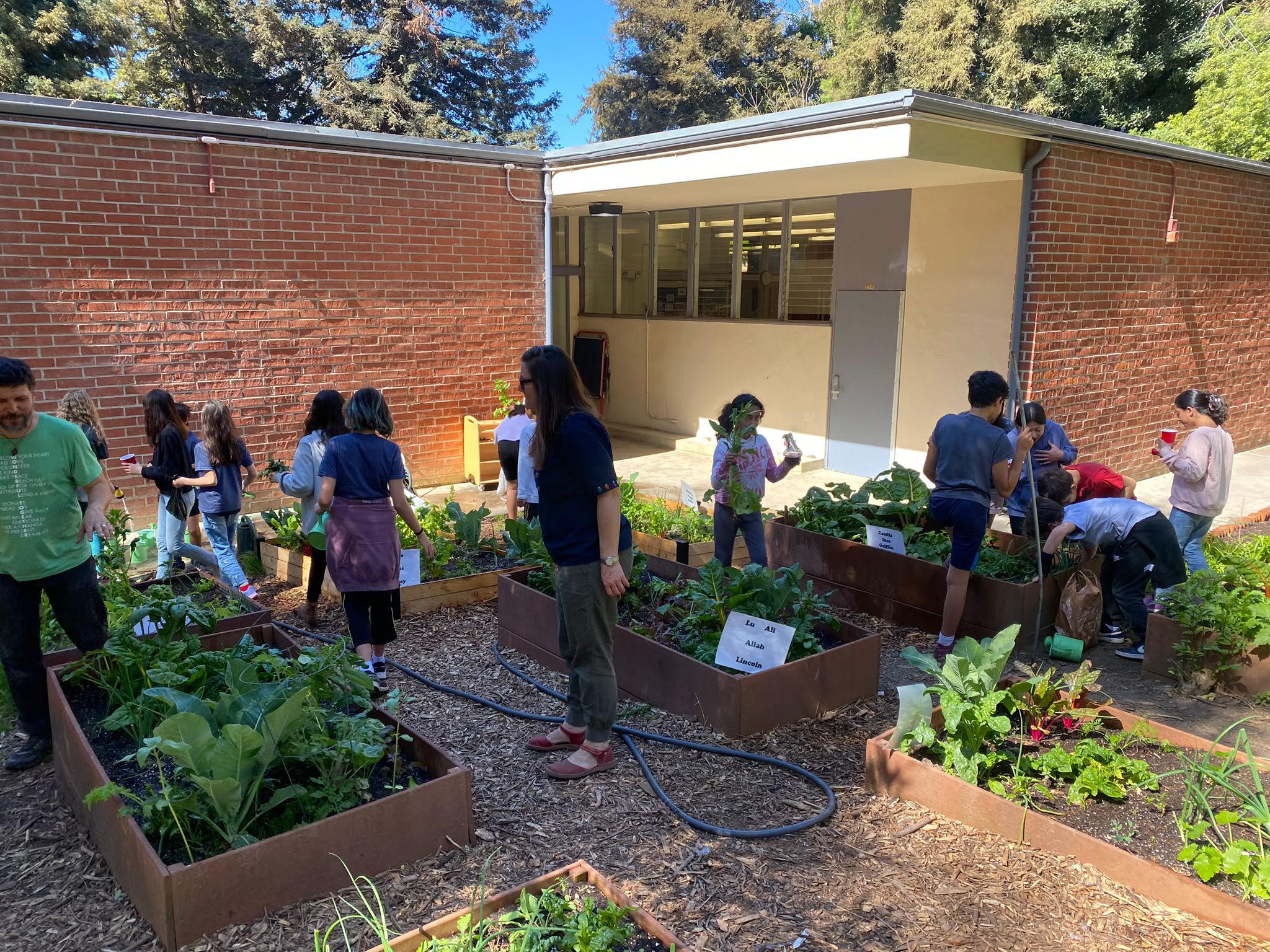 Students from the UCLA Lab School stand around large planter boxes they helped maintain. Donations from lab school alumnus Leonardo DiCaprio will support the formation of a climate education program at the school, which will encourage students to have hands-on interaction with nature. (Photo by Wendy Gerrish, Courtesy of Eli Lipmen)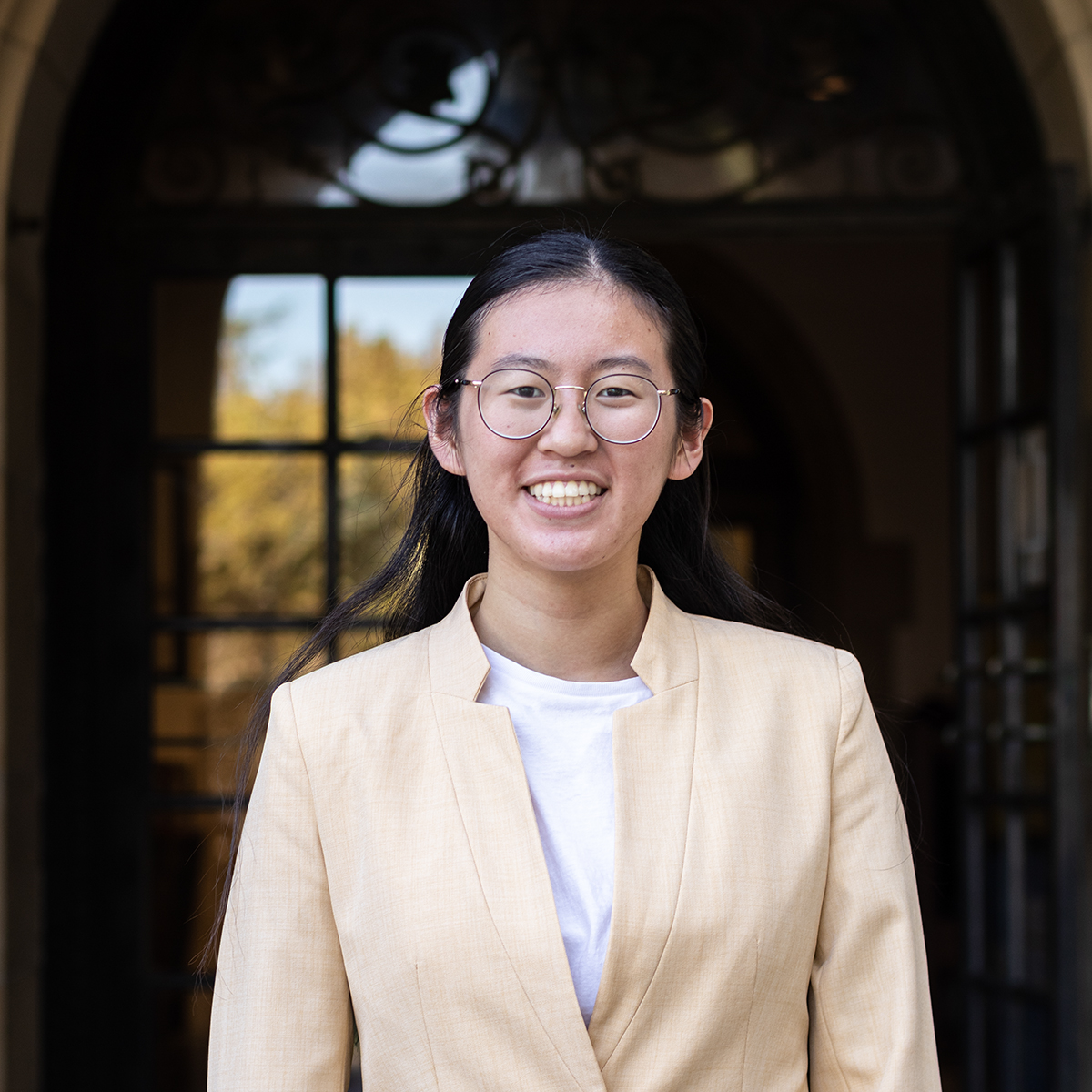 This post was updated Aug. 6 at 9 p.m.
UCLA Lab School alumnus and actor Leonardo DiCaprio will collaborate with the school to establish a scholarship and fund a climate education program for its students.
In a July 11 press release, the lab school announced that it will be launching the Leonardo DiCaprio Scholarship Fund and the Climate Justice Education Program ahead of the upcoming school year. The school, which is located on the northeast side of the UCLA campus and serves students from pre-kindergarten through sixth grade, operates under the School of Education and Information Studies and is funded primarily by a combination of tuition and donations, according to its website.
The scholarship will support families with financial need, while the climate education program will provide students with more hands-on interactions with nature, according to the press release. Dr. Eric Esrailian, a clinical professor of medicine and friend of DiCaprio, said this collaboration between DiCaprio and the lab school has been in the works for years.
He added that DiCaprio's love for the school, combined with Esrailian's involvement with the UCLA community, led the two to work together and try to provide that educational environment for even more students.
"He said that UES (the lab school) was transformational in his life," Esrailian said. "It created an opportunity for him to reach his maximum potential because he was in an environment that encouraged learning about all sorts of things, but it also facilitated his love for the arts."
Georgia Lazo, the lab school's principal, said the scholarship will support students who would otherwise be unable to attend the school because of their financial need.
Lazo said she hopes the scholarship will help maintain diversity at the school, as tuition has been increasing in recent years – with fees for the 2023-2024 school year totaling $26,229, according to the school's website.
Currently, the school offers around $3 million in financial aid, split between almost 40% of its students, so DiCaprio's donation would allow the school to sustain this support despite the increased costs, Lazo said. She added that she is glad to see how generations of students at the school – including DiCaprio – have come back to support each other.
"I think we all have fond memories, or many memories, of our schools and our learning experiences," she said. "When we have alumni return to our school and give back, I think it speaks to the beauty of the educational experiences that those individuals had."
DiCaprio's donations will also allow for the development of new climate-related education at the school, according to the press release. Eli Lipmen, chair of the lab school's Family School Alliance's Green Committee, said climate education has long been a priority at the school, adding that the school holds an annual Creek Week celebration for the creek that runs through the school.
They added that during the COVID-19 pandemic, many parents and students became more interested in being connected with the environment as they searched for things to do at home. For some older students, this took the form of gardening, he said.
Because existing planter boxes had become overgrown, older students created more to grow food in, Lipmen said.
"They planted and cultivated their own food," he said. "As part of the Creek Week celebration we … sold the food to the other students, so they were able to see the value of their work."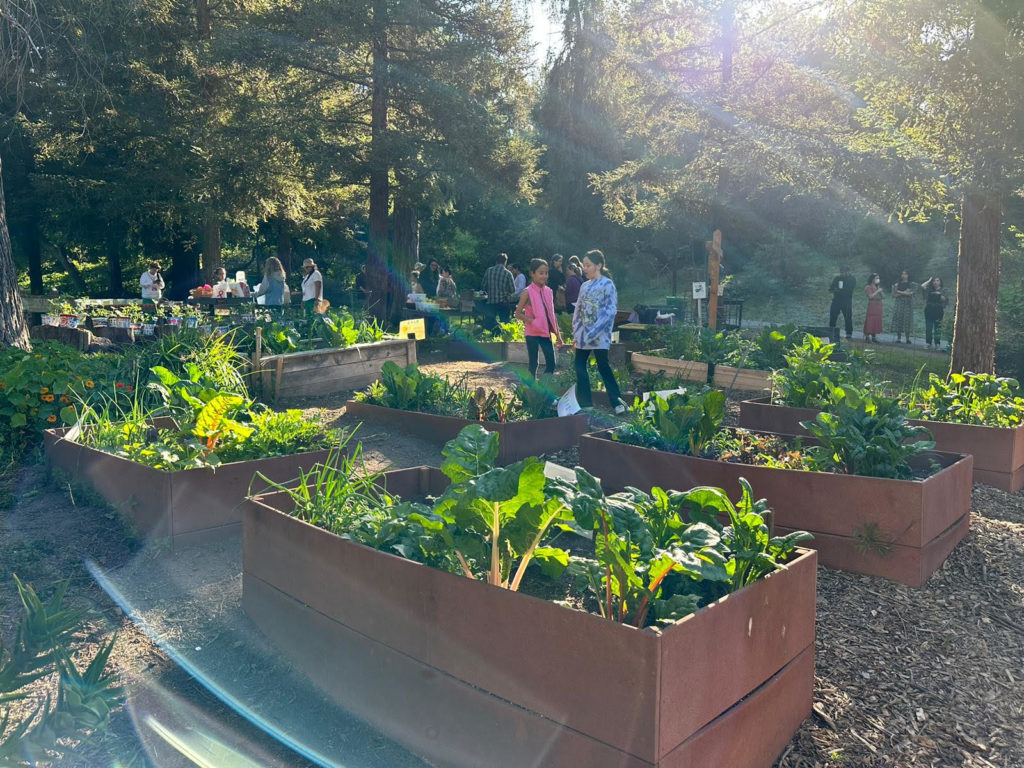 Beyond interacting with the environment, the school and its teachers have also taught students to take care of it, Lazo said. Lipmen, who has three children attending the school, said such education is important for young children because they are living through the effects of climate change, including recent heat waves that forced students to attend class from home.
Additionally, the climate's constant change makes it important for kids to learn about how to make informed, climate-conscious decisions, Esrailian added.
"So many things are going to change over the course of these young children's lives," he said. "Even if we look at our own lives over the last few years – from the use of electric vehicles, to approaches to recycling, to minimizing the use of single-use plastics, for example – I mean, there's a lot of things that have changed."
According to the lab school's press release, DiCaprio's funding will provide continued support for the programs in the future. However, Lazo said she would like to see how aspects of the school's curriculum, including the climate education program, can be expanded to other schools around Los Angeles and the rest of the world.
Lipmen added that he hopes to see further integration of ideas from experts in the climate field, as well as the incorporation of ideas from other cultures including from Latin America.
Ultimately, helping these students at such a young age will equip them to grow even more while they are in secondary school and beyond, Esrailian said.
"If you could help other students the way you were helped, there's a potential for other students down the road to have a similar experience," he added. "Maybe many years down the road, they'll cure a disease, save lives – maybe become the next Leo DiCaprio."
Dai-Liu is the 2023-2024 science and health editor and Copy staff member. She was previously a News staff writer and is currently a third-year neuroscience and comparative literature student.
Dai-Liu is the 2023-2024 science and health editor and Copy staff member. She was previously a News staff writer and is currently a third-year neuroscience and comparative literature student.