Lawrence Kruger, UCLA professor and performing arts supporter, is dead at 93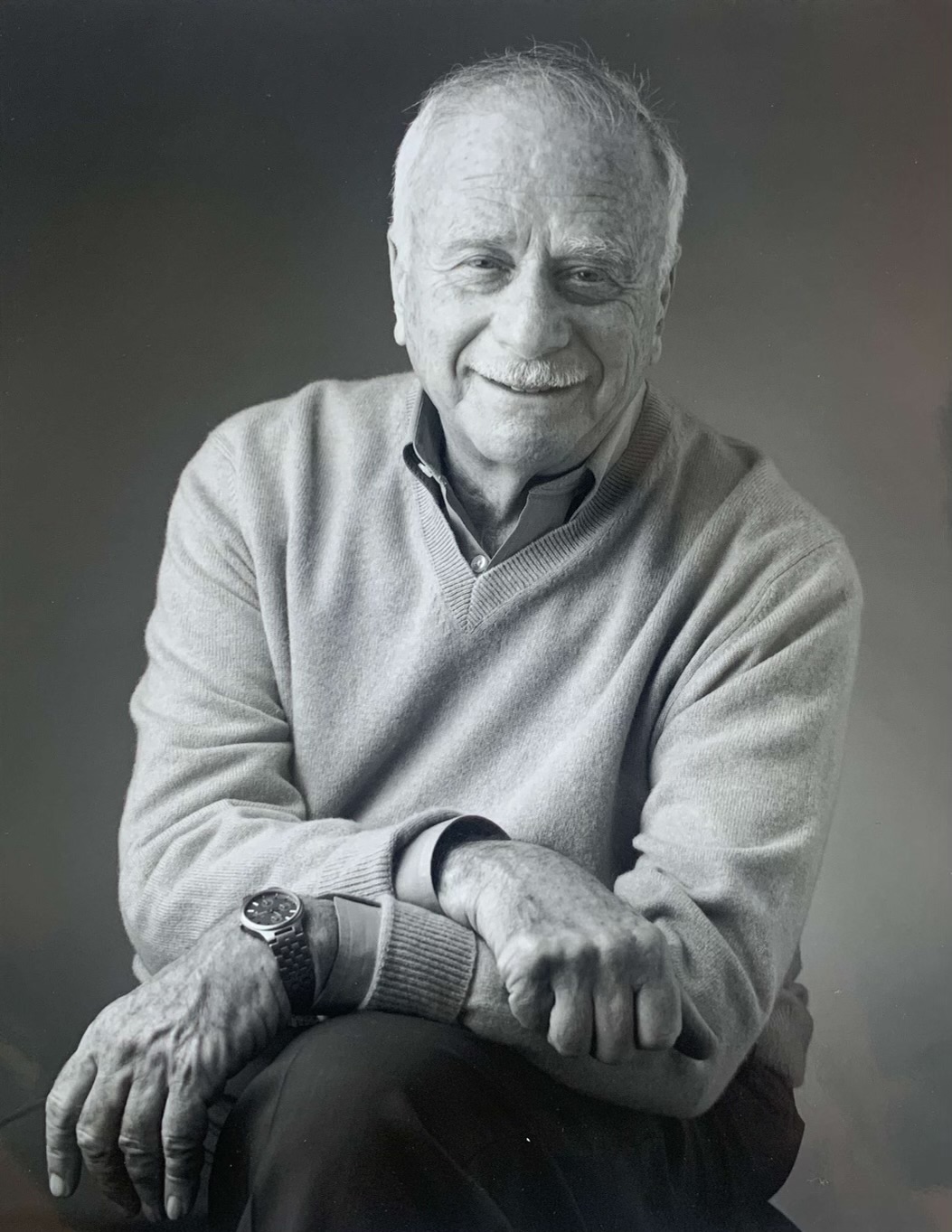 A photo of Professor Lawrence Kruger, who died July 12 in Los Angeles. Professor Kruger was a member of the neurobiology faculty and a supporter of the performing arts at UCLA. (Courtesy of Paula Henson)
Lawrence Kruger, an emeritus distinguished professor of neurobiology and supporter of the performing arts, died July 12 in Los Angeles. He was 93 years old.
He is survived by his wife Virginia, two daughters and three grandchildren.
Kruger studied at Wagner College and received a doctorate from Yale University before being appointed to the UCLA anatomy department in 1959, according to the book "The History of Neuroscience in Autobiography." He was also appointed as a professor in the UCLA anaesthesiology department in 1976.
In addition, Kruger was a founding member of the Society for Neuroscience and the International Association for the Study of Pain. He also won several financial grants, including the prestigious Javits Neuroscience Investigator Award.
Paula Henson, Kruger's daughter, said he enjoyed being at UCLA after growing up in New York because of the art and culture the city had to offer. She added that her family spent considerable time on campus, recalling that she and her sister would play in the Mildred E. Mathias Botanical Garden as children before both eventually attending the university.
"As soon as he got to Southern California, he just loved being there," she said. "He loved UCLA so much that he never considered going anywhere else."
Adrian Harris, who served as UCLA's vice chancellor for planning from 1984 until 1991 and was a friend of Kruger's, said he enjoyed Kruger coming into his office to talk socially in the middle of his work day.
"I found him to be one of the kindest individuals I've ever met (and) a pleasure to talk to on any topic," he said.
Tom Otis, chief scientific officer at the Sainsbury Wellcome Center at University College London, who worked with Kruger in the UCLA Department of Neurobiology, said he remembers being welcomed to the university by Kruger. He added that when he first moved to LA, Kruger showed him around tourist sites, including the Walt Disney Concert Hall and key museums.
Otis added that in addition to being a welcoming presence, Kruger also had a significant impact on the field of neurobiology. Henson said she was amazed as a child when a visiting scholar from Japan told her that her father was well-known there. She added that he always took care to welcome visiting scholars and the students he worked with into their family life.
Kruger's work on brain circuits involved in slow pain and dull ache was key to identifying the specific neuron types associated with the transmission of pain, Otis said.
"He was one of the top neuroanatomists in unraveling how pain transmission worked," Otis said. "He was one of those people, with a few others, that really set the groundwork that allows for such a vibrant field as neuroscience right now."
Additionally, by being one of the first professors to hold dual appointments in anatomy and neurobiology at UCLA, Kruger helped bridge the two disciplines, Otis said.
Zev Yaroslavsky, director of the LA Initiative at the UCLA Luskin School of Public Affairs, said in an emailed statement that he first got to know Kruger through the latter's wife, who worked for Yaroslavsky. He added that he felt privileged to have learned from Kruger.
"Larry had an encyclopedic knowledge on so many things: new medical technologies, neurology, the arts and more," said Yaroslavsky, who served as a LA County Supervisor for 20 years. "Our conversations were often the equivalent of graduate college courses in one or more of those subjects."
Kruger's love of music was also an important part of his time at UCLA, Henson said. She added that he learned to play cello as a child, and after moving to LA, meeting people involved in music and continuing his own art was important to him.
While at UCLA, Kruger also served as the chair of the Chancellor's Committee on Fine Arts Productions. Pebbles Wadsworth, who was director of the performing arts center while Kruger was on the committee, said Kruger was always passionate about sharing his love of music with students. She added that he was instrumental in expanding the audience of Royce Hall concerts beyond the faculty community to UCLA students.
Wadsworth also said Kruger campaigned for the university to commission works of performing art in addition to physical artwork. She added that while Kruger was on the committee, the university attracted top performers, including cellist Yo-Yo Ma and dancer Alvin Ailey.
"I think (Kruger) turned the performing arts center at UCLA into the strongest on any campus," she said.
Yaroslavsky said that Kruger will be remembered for both his impact on research and on promoting the arts on campus.
"Aside from Larry's academic responsibilities, he was an important part of the cultural arts landscape on our campus," he said. "His fingerprints can be found throughout the UCLA campus, and he will be sorely missed."