Richard Hovannisian, a UCLA professor of Armenian history dies at age 90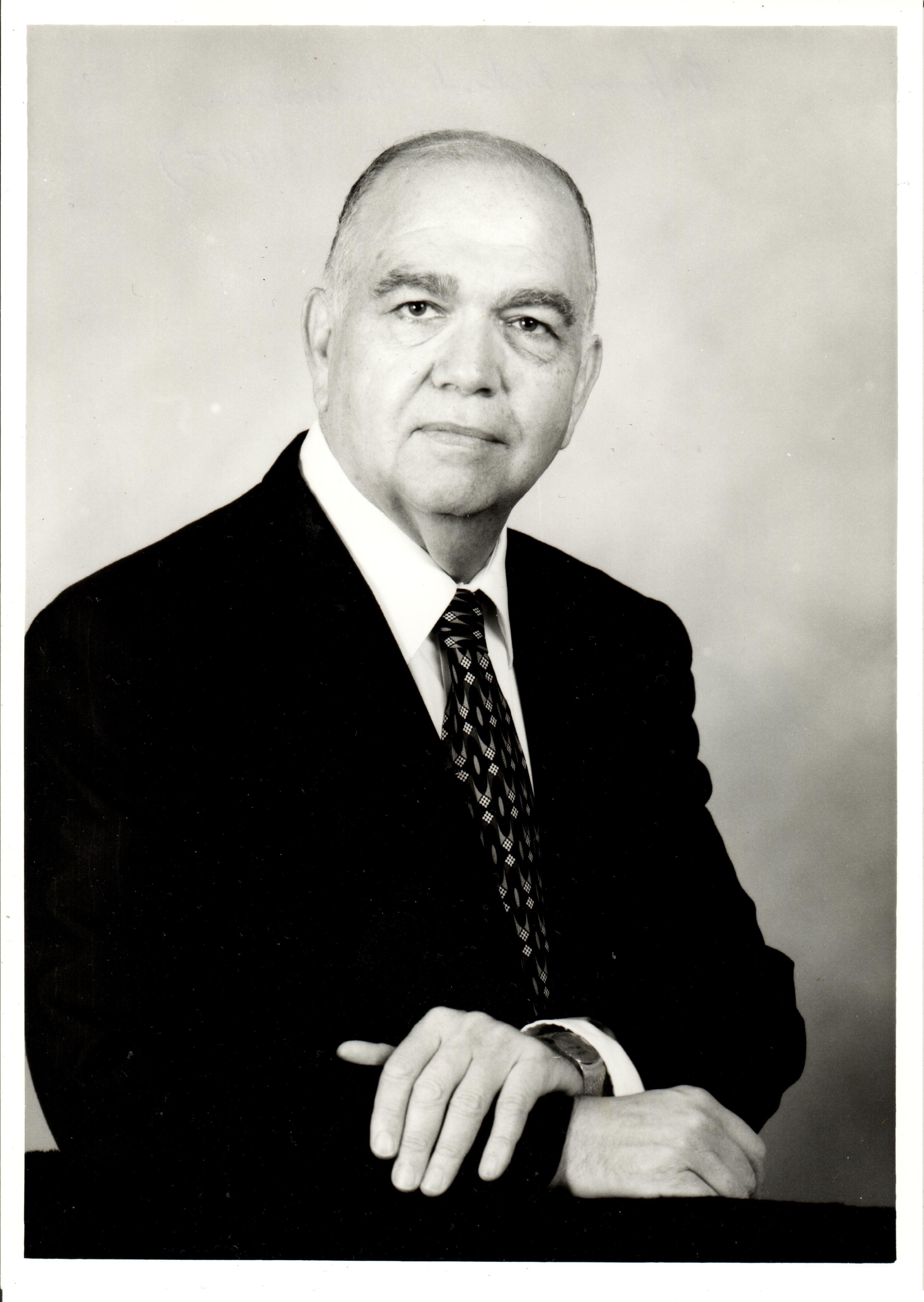 Pictured is Professor Richard Hovannisian, an influential professor of Armenian history who died July 10 (Courtesy of the collection of the USC Dornsife Institute of Armenian Studies)
Correction: The original version of this article incorrectly stated that Bedross Der Matossian currently serves as president of the Society of Armenian Studies. In fact, he served as president from 2018 to 2022.
This post was updated July 30 at 7:10 p.m.
Richard Hovannisian, an influential professor of Armenian history, died July 10. He was 90 years old.
Hovannisian, who joined the history department in 1969 after completing his doctorate at UCLA, studied the history of the First Armenian Republic and the Armenian Genocide. Hovannisian also served as the endowed chair of Armenian history from 1986 until 2011, which is now named after him.
His death was preceded by his wife, who was a doctor, and he is survived by four children and 14 grandchildren.
Ani Hovannisian-Kevorkian said her father was born on a farm in Tulare, California, to survivors of the Armenian genocide. She added that her father was humble, even in spite of his academic reputation, and always welcoming to the people he interacted with.
While Hovannisian was studying at a university in the United States, there were few opportunities to study Armenian history. However, he was always passionate about promoting the subject, Hovannisian-Kevorkian said.
"There was this seeking and longing for Armenian identity or growing up as an American and making the two work together," she said. "He traveled through dozens of countries with my mother, gathering information, going through archives, seeking information, churches, people, communities … he connects people and connected the world."
Shushan Karapetian, the director of the University of Southern California Institute of Armenian Studies, said Hovannisian was one of the most significant writers of Armenian history, with several volumes still being used as college textbooks.
"I think all Armenian studies scholars would agree that he is … the father of Armenian history in the West, the dean of Armenian historiography in the West," she said. "He made sure that the history of the First Republic was not only part of the Armenian historical annals but also just world history."
Ann Karagozian, the director of the Promise Armenian Institute at UCLA, said Hovannisian's academic fame served as inspiration for many of the visiting scholars of the institute. She added that she felt Hovannisian's presence is a major reason why UCLA is regarded as a hub for Armenian studies.
"He had extraordinary insights into Armenian history. He was a foremost, if not the foremost, scholar in the world on modern Armenian history," said Karagozian, who is also a professor of mechanical and aerospace engineering. "His knowledge of Armenian history was encyclopedic."
Karagozian, who was taught by Hovannisian, said he had a gifted mind for detailed lectures, including an ability to descriptively answer highly specific questions.
Hovannisian-Kevorkian added that teaching was a particularly important part of her father's life, always recognizing how much he learned from his students and that he was particularly proud of receiving the My Last Lecture Award in 2011. The award is given after a student vote, with the lecturer tasked with speaking what they imagine they would say if it were their last lecture.
[Related: UCLA Professor Richard Hovannisian's 'My Last Lecture' will draw on his studies of Armenia, the land of his origins]
She added that while Hovannisian was a formidable academic, he always took time to learn his students' names and, alongside his wife, he invited them to his home for meals.
Bedross Der Matossian, who served as president of the Society of Armenian Studies from 2018 to 2022, said an important part of Hovannisian's success was his interdisciplinary approach to studying the Armenian genocide.
"He brought together scholars of genocide who analyzed the genocide from the perspective of philosophy, literature, art, music, sociology, political science, reconciliation, historiography, anthropology and so on," he said. "Different fields help us understand better the Armenian genocide and its repercussions."
Hovannisian further shared this interdisciplinary approach to studying the genocide through teaching and advising other scholars, many of whom now hold significant academic offices, said Der Matossian, who is also a professor of Modern Middle Eastern history at the University of Nebraska-Lincoln.
One of Hovannisian's most important contributions was his oral history archive of the Armenian genocide, Der Matossian said. He added Hovannisian's contribution in collecting the testimony of survivors, many of whom were dying by the 1970s, serves as important evidence of the genocide.
"In the 1970s, he and his students recorded … survivors of the Armenian genocide, in order to understand the testimonies of the survivors of the Armenian genocide from different perspectives," he said. "These are considered as treasured truth today"
Karapetian added that Hovannisian helped develop the techniques for conducting and analyzing oral history reviews through the collection, which has over 1000 entries according to the USC Shoah Foundation. She also said she thought the collection was one of a kind.
"I think it's no coincidence that the methodologies I have used in my own socio-linguistic work has been oral history interviews or that the institute that I direct now has a major part of our work shaped by our oral history collections," Karapetian said.
The accounts also allowed undergraduates to have a formative experience in contributing to the historical canon through transcribing and translating the interviews as part of a class Hovannisian offered, she said.
Karapetian also said Hovannisian had a personal impact on her, giving her advice on marrying her husband, her career and the naming of her children. She added that Hovannisian, who had four children, also offered important advice on parenting while working as an academic.
"I think he played a huge role in my decision to go into academia and specifically to go into Armenian studies because he carried that role with such commitment and such dignity," she said. "He was my champion throughout my entire academic career (and) would always send congratulatory notes whenever he would see a talk I had given or an interview I had given."
Der Mattosian also said that Hovannisian served as a father figure to him through his mentorship.
"He was a model of resilience, of working hard, of putting Armenians on the map, where Armenians were being removed from the map … and fighting denialism of the Armenian genocide," he said.
Hovannisian-Kevorkian said he also took great joy in his family, including traveling, storytelling and playing backgammon with them. Hovannisian also raised his children as Bruins, notably taking them to play at the Sunset Recreation Center, to eat in the dining halls and to watch UCLA basketball games, she said.
"I'm the luckiest girl in the world to be his daughter," Hovannisian-Kevorkian said. "I always will be, and I'll continue in his and my mother's and our grandparents' steps."