Legislation to speed up approval of affordable housing in Los Angeles passes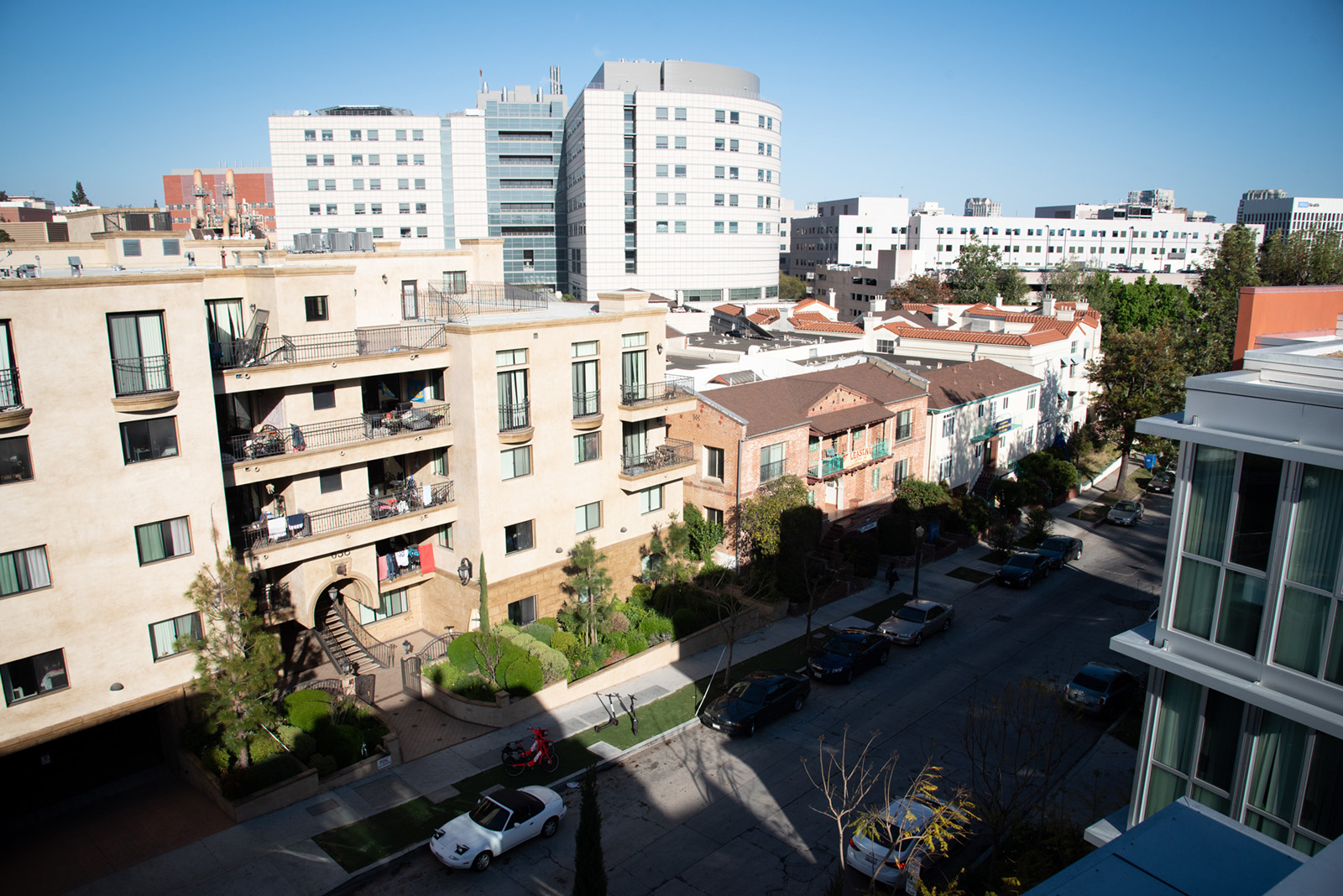 Pictured are apartments in Westwood. The Los Angeles City Council passed legislation June 27 that allows affordable housing units to go through a streamlined approval process. (Daily Bruin file photo)
This post was updated July 9 at 9:39 p.m.
The Los Angeles City Council unanimously passed legislation June 27 to streamline affordable housing developments.
The 12-0 vote started the process to codify provisions LA Mayor Karen Bass made in an executive directive in December. District 5 councilmember Katy Yaroslavsky – who represents UCLA and North Westwood – presented the motion alongside District 4 Councilmember Nithya Raman and Paul Krekorian, District 2 councilmember and city council president.
The motion directs the director of city planning and the city attorney to craft an ordinance to make the mayor's executive directive permanent. This would allow applications for 100% affordable housing to skip the city's discretionary review processes, which provides for a period of public review and approval for project permits.
Bass filed the executive directive – titled ED 1 – shortly after taking office. Since then, Los Angeles has approved more than 1,600 housing units within the city, according to a press release from Bass.
Since the mayor's directive went into effect, the wait time for affordable housing unit approval went from an average of six months to 37 days, Yaroslavsky said during the meeting.
"The motion before you today is also a clear example of what happens when we cut red tape and accomplish critical work to make LA more affordable," Yaroslavsky said.
Historically, LA has been a city resistant to residential developments – including affordable housing – but was not in a housing crisis for new unit approval until around 10 years ago, said Michael Manville, a professor of urban planning.
Manville added that now there are many barriers in place that make housing developments complicated to get past review stages.
"Once you have a system in place, it's hard to take it apart," Manville said.
According to an emailed statement from the mayor's office, 2,736 affordable housing permits are currently under review since the directive was put in place.
A May 11 study from the Los Angeles Business Council and the UCLA Ziman Center for Real Estate found that if Bass' directive had been in place from 2010 to 2022, 25.1% more affordable housing units would have been available for Angelenos.
The study also looked at the same time period if the directive had applied to mixed-income housing and a scenario where all housing went through a process without discretionary review. The simulation showed a 36.3% rise in affordable housing units for both scenarios, with an increase of up to 32.5% in market-rate units – housing that can sell or be rented at any price.
During the public comment section of the city council meeting, Elaina Houser, director of housing and economic development at LABC, said working to expedite affordable housing would not only save time and money but also stimulate the city's economy.
"We need an all-hands-on-deck approach to meeting our housing element goals," Houser said. "Improving the city's own approvals process is one tool in our toolbox to get more units up and running and make a meaningful impact on our housing crisis."
However, Manville said the approach from Bass and the council is not enough to alleviate the crisis altogether. He added that merely streamlining one type of housing development will not resolve an affordability crisis that was rooted in a shortage of housing, to begin with.
"It's extremely disappointing that this directive only applies to affordable housing," Manville said. "We're not going to get out of it (the housing crisis) through subsidized housing alone."
District 9 Councilmember Curren Price and District 7 Councilmember Monica Rodriguez were not present and did not vote. Price was charged on June 13 by the LA County district attorney with five counts of embezzlement of government funds, three counts of perjury and two counts of conflict of interest.
The director of city planning and the city attorney have 90 days to report back to the council on how to best codify Bass' provisions to the fullest legal extent permissible. Once returned, the council will have an additional vote to affirm the ordinance.
Royer is a senior staff reporter for the News and Sports sections of the Bruin. He was previously the 2022-2023 assistant News editor for the city and crime beat.
Royer is a senior staff reporter for the News and Sports sections of the Bruin. He was previously the 2022-2023 assistant News editor for the city and crime beat.