Second chances and perseverance gave me the opportunity to embrace many roles -30-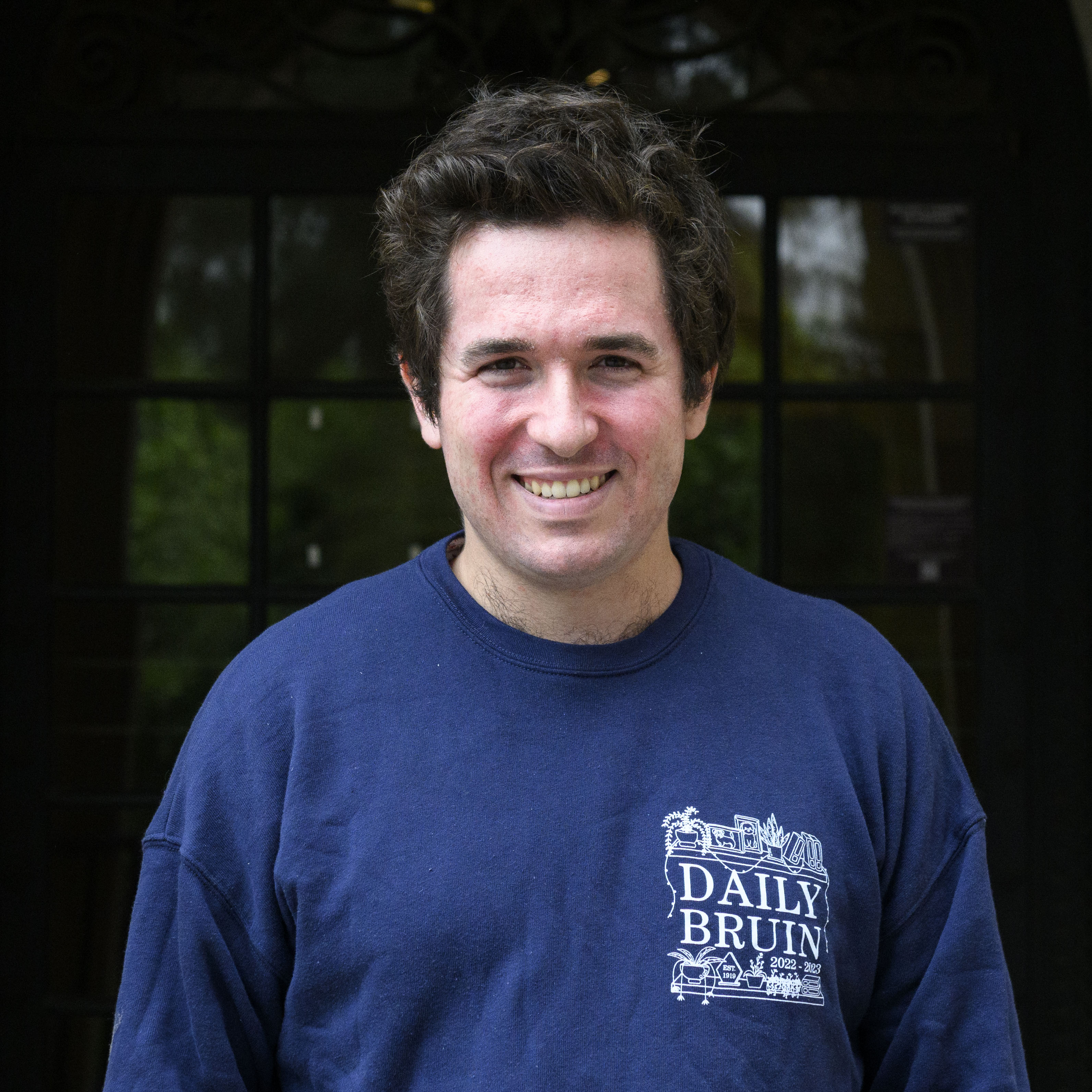 David Rimer stands for a portrait. (Myka Fromm/Assistant Photo editor)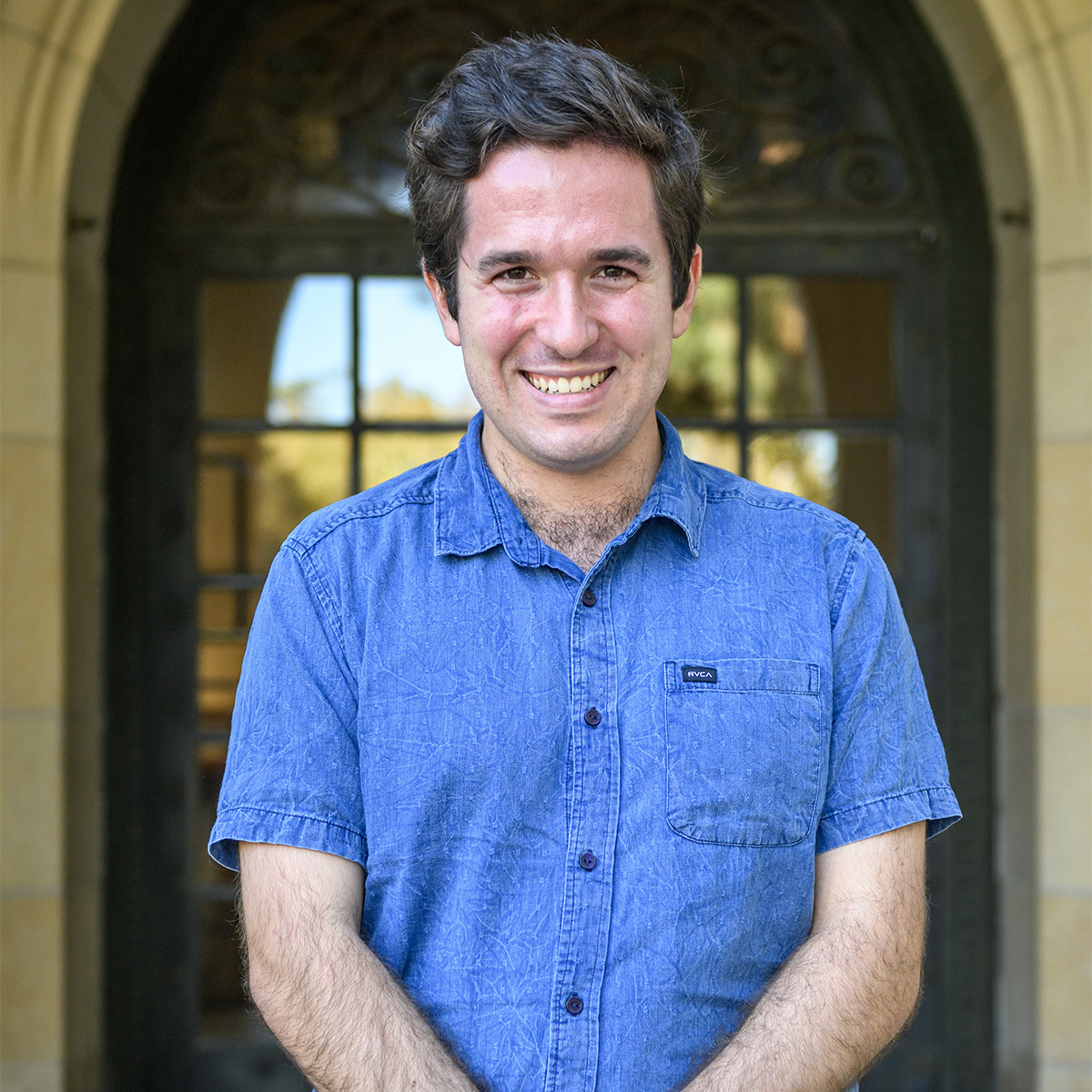 The Daily Bruin rejected me the first time.
I took a second chance – and continued to take them throughout my time at the Bruin.
Reflecting on the last 3 1/2 years, I am grateful for the experience and glad I followed my grandpa's favorite western-movie life advice: "Endeavor to persevere."
The Daily Bruin table at the fall 2019 Enormous Activities Fair drew me to college journalism with a few cameras and a brief conversation. My publication career would no longer peak with my middle school yearbook tenure.
I applied to the Photo section and got rejected. "Think more about storytelling," they told me. So I did.
Photo accepted me in winter of 2020. For six weeks, I embraced sports photography and witnessed the pre-pandemic office. Thank you for taking a chance on me, Tanmay.
As the unsuccessful fourth applicant for three assistant Photo editor positions that spring, it was once again time to wait. I was promoted to Photo staff and learned on the sidelines, literally, as one of a handful of photographers who covered live sports in the stadiums and fields COVID-19 emptied.
Junior year, I got that assistant Photo editor position, returned to campus, and the quarters flew by.
To Ashley and Sakshi, thank you for the encouragement, laughs and necessary call-outs. I learned a lot about leadership and time management from you both during our photo editorship. And to Anika, from the 2020 wintern class to graduating editors now, thank you for being one of the friendliest and most reliable people around. I remember our crazy oatmilker dinner adventures and parking-lot guac fondly.
Being an assistant Photo editor felt like a huge commitment, and it was – so I thought becoming the digital managing editor would just be a small step up. I was wrong. This job was my biggest challenge in 17 years as a student but an adventure I'd go on again in a heartbeat.
A lot goes into making a 500-person student newspaper run day-to-day, it turns out. Transitioning from leading in one section to managing 20 and from following policy to setting it, it was an adjustment, to say the least.
To Victoria, thank you for caring about what's right and persevering, even when the going got tough. I knew from the day you hired me – but really, from your Secret Santa gift the year before – that working with you would be a blast. I really admire your compassionate and measured leadership style.
To Olivia, thank you for your steadfastness, wit and love for Squishables. You brought a lot of joy and camaraderie to managing editorship and picked up slack when life got crazy. It wasn't always easy, but there's nobody I'd have rather worked alongside through the trials of this year.
In the midst of it all, you both supported my choice to practice Sabbath. That means more to me than you know. Maybe red Xs for Slack unavailability will be my lasting legacy.
Looking back, the Bruin is where I did a lot of growing up, through the bad and the good.
I lost my first car en route to a DB photoshoot, gave up my first major – partly – to have time for DB and broke my first bone – which was entirely my fault – rushing to the office on a Lyft scooter. But DB also flew me to Philadelphia for March Madness in 2022, sent me to Washington D.C. for a national student media conference and brought me many friends along the way.
To Kaiya, who encouraged me not to give up when injury and accident set me behind – and to embrace a needed gap year – thank you for being a true friend.
With just less than a week until graduation and just over a month until my wedding, I know where the time went, and where it's going, but it still doesn't feel quite real. The past two years as an editor at The Bruin defined my UCLA experience.
There never is enough time to do everything worth doing. My time at UCLA is nearly over and by the time you're reading this, it likely will be.
I did not accomplish everything I had hoped was possible here. New multimedia equipment happened, but analytics reports were slow. We fixed countless broken systems, but couldn't restore every hacked page. I picked my battles in this pandemic recovery year, and sometimes that meant letting people down. I hope we patched enough holes to build a firm foundation for the future, and I've realized that can be enough. Iteration takes time.
To Abbe, thank you for your wise counsel, unyielding support and frequent Suzy visits. I learned so much from you and am forever grateful.
To Doria, thank you for being willing to listen any time and for solving problems before anyone else even knows they are issues. DB wouldn't be where it is without you.
To the Editorial Board members I had the honor of writing with, thank you for being such a joyful and creative group.
To all the people who helped make Kerckhoff 118 feel like a home on an often isolating campus, thank you. In particular, thank you to Christine, Justin J., Tyler, Abi, Neeti, Alexis, Ethan, Dannela, Lex, Bryan, Jon and Joan for the heartfelt questions and thoughtful conversations over the past years.
To Caroline, you know more than anyone how challenging, yet rewarding, this year was. Thank you for your loving patience as I juggled breaking stories, tagging posts, crisis response and constant Slacks while dating you a thousand miles away. I couldn't have done it without your support.
Working for the Daily Bruin was the highlight of my college experience. To anyone new here, you won't regret the ride.
Sometimes you just need to take that second or third chance.
Peace be with you.
Rimer was a Photo contributor in 2020, Photo staffer 2020-2021, assistant Photo editor 2021-2022, Editorial Board member 2022-2023 and digital managing editor 2022-2023.
Rimer is the 2022-2023 digital managing editor. He was previously the 2021-2022 assistant Photo editor on the Sports beat and a staff photographer. He is a History major in his fourth year at UCLA.
Rimer is the 2022-2023 digital managing editor. He was previously the 2021-2022 assistant Photo editor on the Sports beat and a staff photographer. He is a History major in his fourth year at UCLA.