UCLA softball 2023 player grades: Outfielders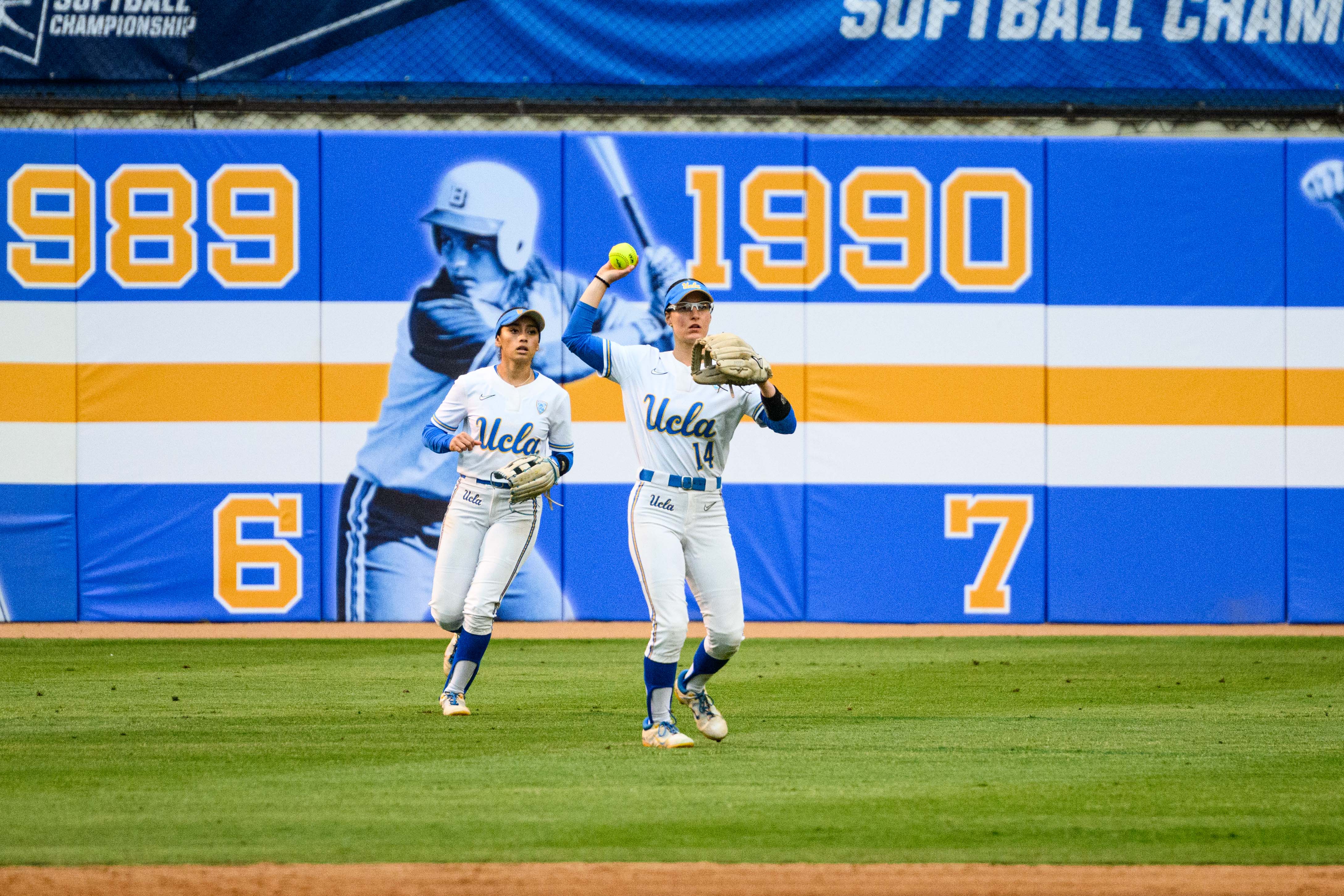 Redshirt senior outfielder Kelli Godin (right) of UCLA softball throws the ball back to the infield after a hit. The Bruins' top three outfielders offensively hit for the team's third-, fifth- and sixth-highest batting averages among those who played at least 75% of games. (Kaiya Pomeroy-Tso/Daily Bruin senior staff)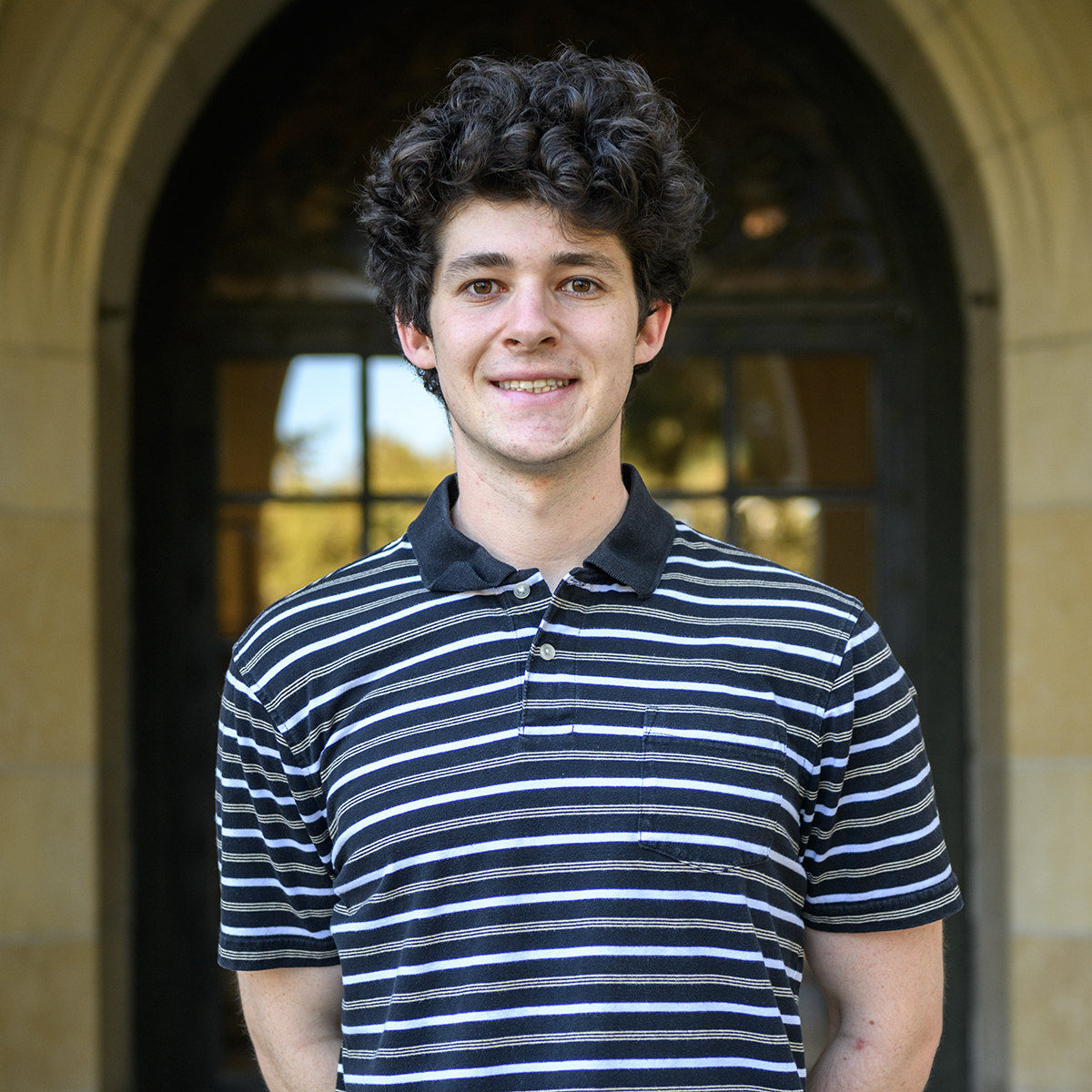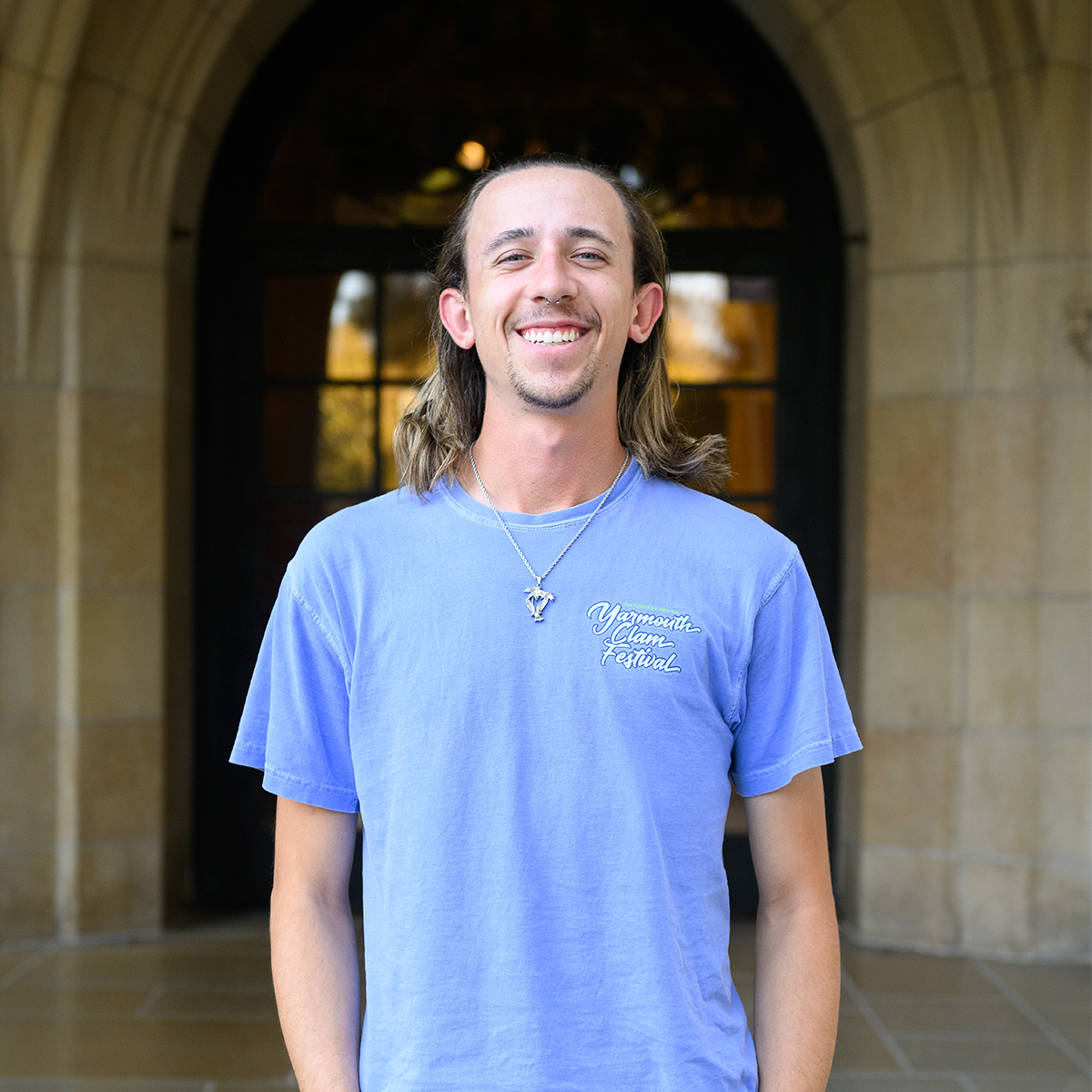 This post was updated May 31 at 4:03 p.m.
In the fourth of a four-part series, Daily Bruin Sports' 2023 softball beat assembles a report card for UCLA's outfielders, grading each on their performance this season. These five key players helped lead the nation's No. 2 offense to a No. 1 finish in the Pac-12 in batting average, as well as ending No. 5 in fielding percentage. Take a look at which outfielders aced their way through class, which of them passed and if any will be bringing a failing grade back to unhappy parents.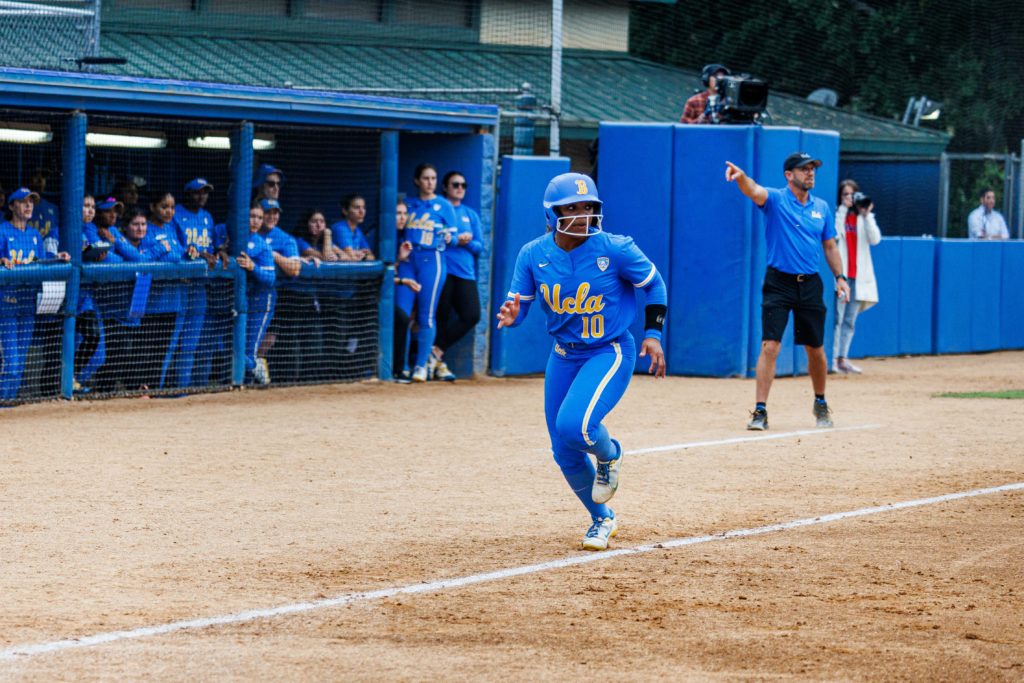 Kennedy Powell
Season Stats: .374 AVG, 1 HR, 21 RBI, .443 SLG, .424 OBP
Sam Lieberman
Daily Bruin reporter
Freshman utility Kennedy Powell made the most of her opportunities in her first season in Westwood.
As one of only two Bruins to appear in every game this season, the Texas native finished third on the team in batting and OBP among those having played 75% of games.
Powell's knack for creating offensive chances earned her a spot on the Pac-12 All-Freshman Team alongside utility Megan Grant, infielder Jordan Woolery and pitcher/infielder Taylor Tinsley.
Powell was on pace to bat over .400 before a string of poor performances after May 5 dropped her average by 36 points. Powell was batting .410 until the final six games, when she went a disappointing 2-for-15 as UCLA was prematurely bounced from postseason play.
However, Powell has established herself as a dependable everyday player in the outfield for coach Kelly Inouye-Perez. Even if the power numbers are lacking, Powell's ability to get on base has definitely earned her a consistent starting role for next season.
Grade: A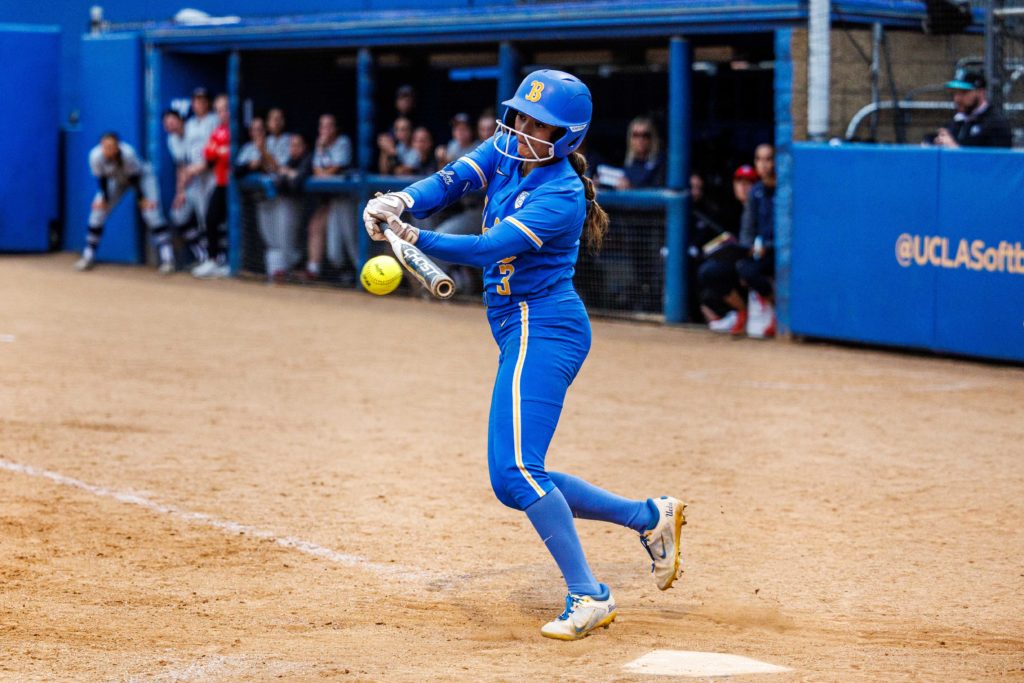 Janelle Meoño
Season Stats: .330 AVG, 0 HR, 4 RBI, .359 SLG, .384 OBP
Jack Nelson
Assistant Sports editor
Opting to leave her past behind, Janelle Meoño came to Westwood in search of her former self.
Just two seasons ago, she stood atop the conference as the Pac-12 Batting Champion, merely a freshman at the time. But in the campaign that followed, a sophomore slump hit hard, as her batting average plummeted from .439 to .291.
The redshirt junior outfielder may not have found exactly who she was looking for this season, but she at least got closer to who she once was.
Carving out a role as an efficient slap-hitter for the Bruins, Meoño convincingly exceeded the .300 threshold with her clip at the plate. Though she possessed the lowest RBI total among the nine Bruins having played at least 75% of games, she was the most disciplined of the bunch, with her eight strikeouts being five less than the next closest mark.
Meoño continued to bother pitchers even after she reached base. She was a perfect 7-for-7 on stolen-base attempts – the best mark among regular starters – and only topped by sophomore outfielder Lauren Hatch's 10-for-10 effort.
While her fellow teammates occupying the bottom half of the lineup struggled to produce in the postseason, Meoño ended the year with a six-game hitting streak. No other Bruin can say that.
She no doubt took a step up from 2022, but as the batter who hit the groundout that eliminated UCLA from the NCAA Los Angeles Regional, Meoño may remember the season for something else.
Grade: B+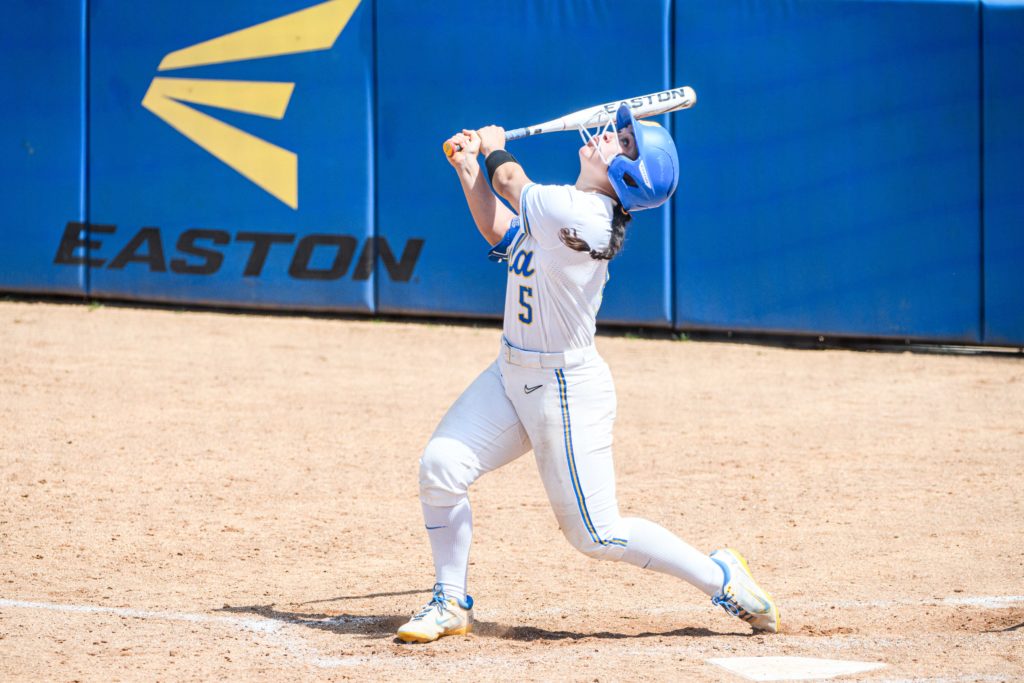 Savannah Pola
Season Stats: .328 AVG, 1 HR, 26 RBI, .422 SLG, .411 OBP
Nicole Augusta
Daily Bruin contributor
For sophomore utility Savannah Pola, this season was as easy as 1-2-3 – at least in terms of her team-wide rankings, which put her at No. 1 in at-bats, No. 2 in runs scored and No. 3 in hits.
The All-Pac 12 Third Team electee is what coach Kelly Inouye-Perez calls a pure hitter. Despite only notching one long ball this season, Pola had no trouble reaching base between her 10 doubles and two triples. Upon entering the regional tournament, she was the last Bruin to record a walk-off against an NFCA-ranked opponent and had reached base nine straight times.
Aided by the return of graduate student outfielder Aaliyah Jordan from injury, Pola was able to break free from the pressure of her leadoff spot in the lineup, especially in the postseason. Pola propelled UCLA to what would become its last win of the season with the go-ahead single against Stanford in the semifinal round of the Pac-12 tournament, during which she also achieved her season-high total of five putouts.
Pola's higher total of at-bats this year balanced out the Bruins' shortened NCAA run. Despite her lower comparative statistics for home runs and RBIs compared to last year, Pola developed her maturity at the plate for increased counts in runs and hits. By the end of season, she was one of only two players to appear in every game.
Looking forward, year three has the potential for a practically perfect Pola performance.
Grade: A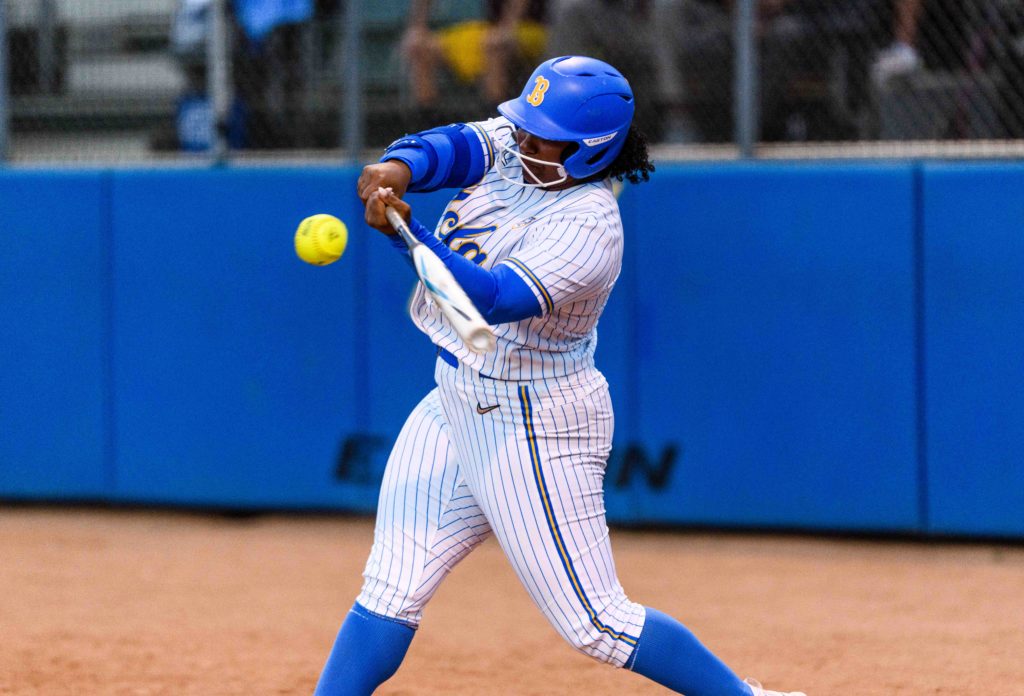 Aaliyah Jordan
Season Stats: .358 AVG, 5 HR, 16 RBI, .612 SLG, .456 OBP
Matthew Royer
Daily Bruin senior staff
Aaliyah Jordan was not supposed to be in this position.
After six years at UCLA, including a national championship in 2019, most athletes do not get the opportunity to take on a seventh season as a Bruin. But a pandemic and two ACL tears later, the graduate student outfielder did just that.
Whether it was her walk-off home run against San Diego State in her last regular-season contest at Easton Stadium or her barrage of hits in her last NCAA tournament, the two-time NFCA First Team All-American cemented why she will always be considered one of the best players to ever don the blue and gold.
Jordan returned from injury in March, just as Pac-12 conference play was getting started. From the get-go, she swung a hot bat, consistently getting on base and hitting a few homers along the way. While a cold stretch brought her batting average below .400 in April, it did not take long for her to bounce back.
The postseason veteran hit .450 in May, providing UCLA with the clutch moments Jordan has become synonymous with, including home runs such as the aforementioned walk-off against San Diego State and a go-ahead two-run shot against Utah in the Pac-12 Championship.
Off the field, freshmen players like Grant and Woolery spoke of Jordan's leadership as a key motivator for their breakout seasons.
For now, the time has finally come – Jordan's run at UCLA has ended. However, her legacy will live on in the form of the next leaders to rule at Easton Stadium and the impact she has left on players and fans alike.
Grade: B+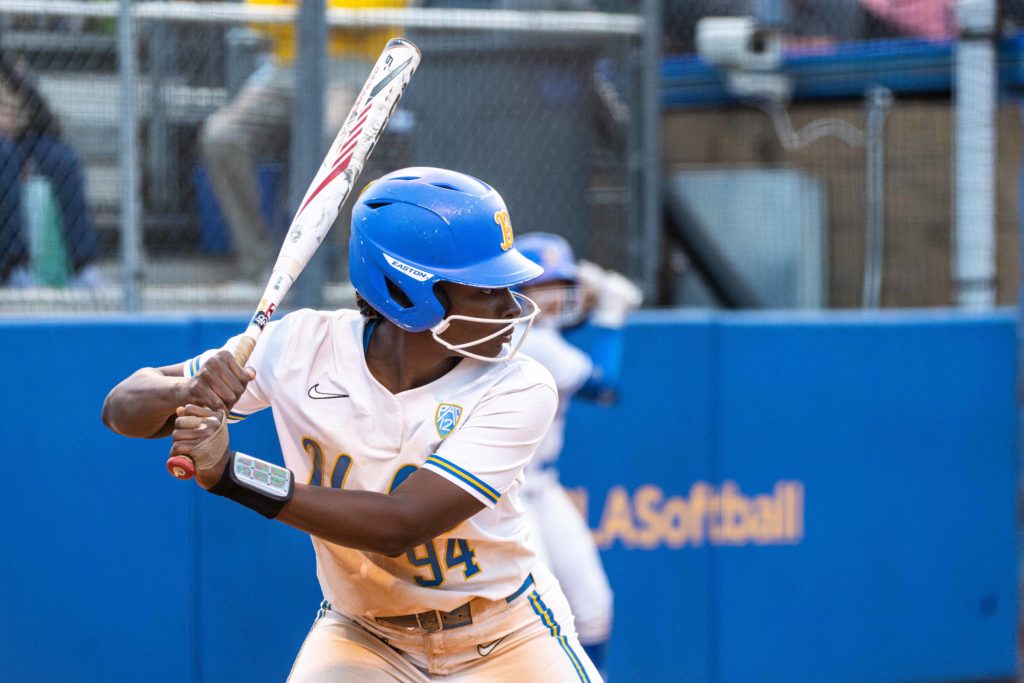 Lauryn Carter
Season Stats: .220 AVG, 1 HR, 9 RBI, .305 SLG, .324 OBP
Nick Darrow
Daily Bruin reporter
Even though her numbers may not back it up, junior outfielder Lauryn Carter filled her role very well and proved her impact when called upon.
After six starts in her sophomore campaign and a loaded freshman class joining the Bruins' roster this year, it may have seemed like Carter's time on the field was in question. However, Carter earned her place on the field as a pinch runner and a great defender, in some big moments.
Starting 32.2% of games, Carter still managed to tie for second in stolen bases, with seven in eight attempts. She was also one of seven players to finish the season with a perfect fielding percentage, with zero errors in 50 appearances.
But none of that compared to Carter's best moment of the season. In a March 25 matchup against then-No. 19 Oregon, Carter got the start in center field.
Down 2-1 through three innings, the Bruins were struggling to string any hits together. But, with the bases loaded and Carter coming up to the plate in the top of the fourth, they finally had an opportunity. In the second pitch of the at-bat, Carter launched the second home run of her career, giving UCLA a 5-2 lead, as the Bruins went on to win 7-4.
Overall, Carter's numbers may not astound on paper, but her impact and value were felt elsewhere, contributing in any way she could.
Grade: B