UCLA Affordability Initiative to provide $20,000 scholarships starting in 2024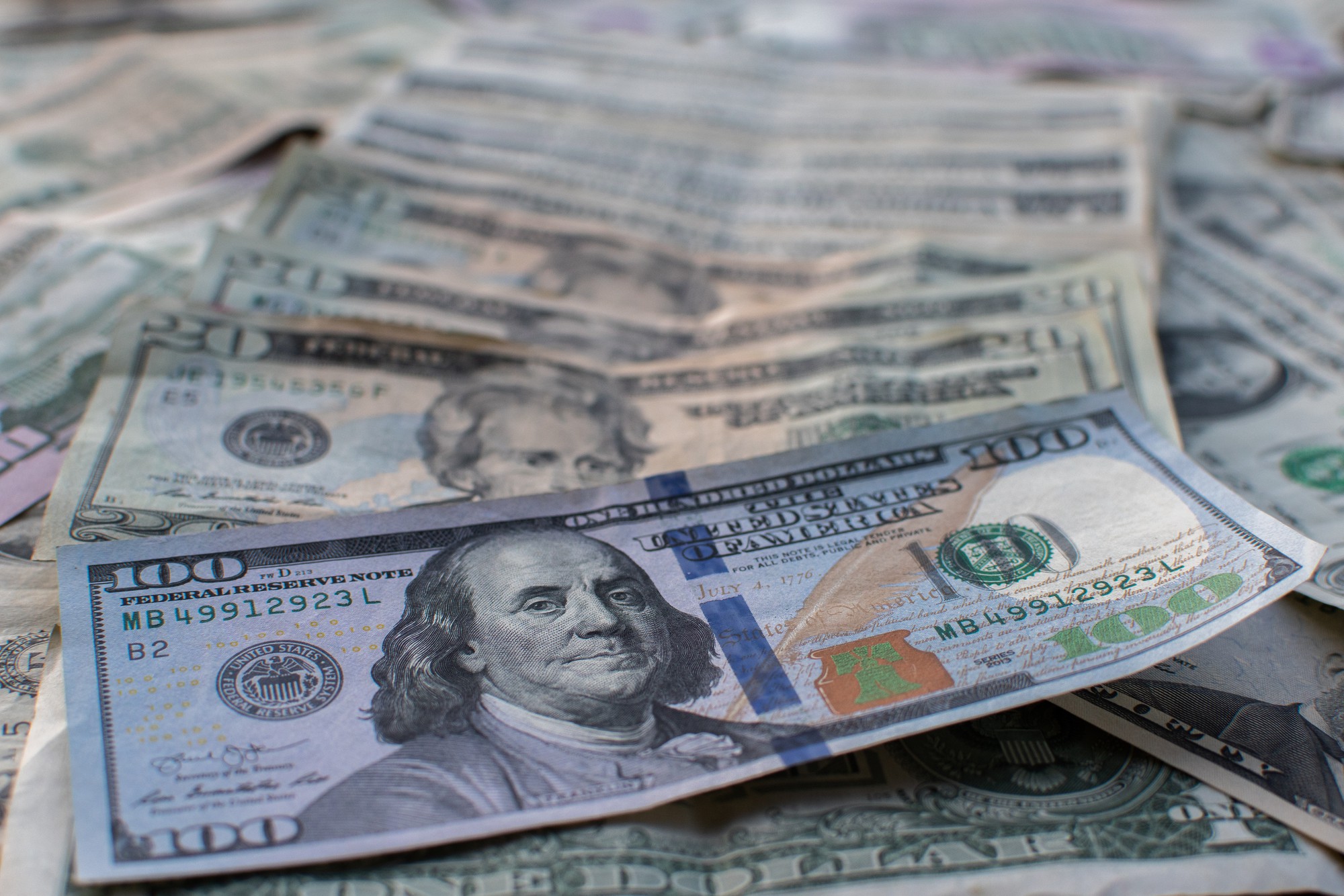 Paper money is pictured. A new UCLA scholarship will provide funds for students to reduce costs and debt. (Daily Bruin file photo)
UCLA's new Affordability Initiative will award four-year scholarships to up to 35 California resident students each year starting in 2024.
The $20,000 scholarships, funded by a $15 million donation from UCLA alumnus Peter Merlone, will be distributed to recipients over the course of four years, according to a press release from UCLA Newsroom. Around 700 students from California will be eligible to apply for the scholarships produced by this donation.
UCLA spokesperson Barbra Ramos said in an emailed statement that the initiative was created to further the UC and the state of California's commitment to providing debt-free education for undergraduate students without the need for loans or additional grants. She added that the lack of affordability for a college degree motivated the university to pursue additional funding from outside sources.
"UCLA recognizes that volatility in the U.S. and global economies, the high cost of living in Los Angeles, ongoing impacts of the COVID-19 pandemic, and other factors are creating a college affordability challenge for students and their families," Ramos said in the statement.
In the statement, she also said the initiative is focused on addressing costs beyond tuition, such as housing, health insurance and transportation. She added that the initiative was created because the university is aware of the educational boundaries that tuition, in addition to economic unease, create for undergraduate students.
This additional funding is vital to many financially burdened undergraduate students, said Toipureenah Orozco, a first-year business economics student. She added that students who lack parental support for their tuition and fees have to support themselves through jobs or loans, which can mentally burden students.
"I've actually had to take out a few loans because I don't want my parents to have to pull that money out of pocket because it is more than their monthly paychecks," Orozco said. "I know that in my future the loans are going to add up, and so I am stressed about my financial future."
Orozco also said she has had trouble applying for scholarships in the past because of the high number of applicants and time-consuming applications, adding that this has caused her to take on unwanted loans.
However, Orozco said that if UCLA made additional adjustments for individual financial aid cases, she believes debt-free education would become more accessible. Scholarships such as these are a necessity for students whose parental support is lower than what is estimated for financial aid and scholarships, she added.
Toya Soto, a first-year public affairs student, said financial limitations can affect students' extracurricular lives as well, adding that students with financial concerns may be unable to participate in these activities solely because of employment obligations and tuition costs.
"It does require the students who are not really supported by their parents to take on some extra jobs, which also limits them from getting involved more on campus and kind of takes away from the whole college experience," Soto said.
Soto added that without assistance from scholarships, it is likely that she would not be able to attend UCLA.
Ramos said that while surplus funds and donor aid have been used to fund the initiative so far, students and staff are advocating for government funds to finance additional scholarships and grants. She added that UCLA constantly engages with potential donors and alumni who might be willing to donate to the initiative.
Soto said while she believes additional work needs to be done to secure debt-free education for undergraduate students, programs such as the Affordability Initiative are a good start.
"I know a lot of students who are lower income that really, really struggle with their financial situation, especially being here – that demands so much of your money," she said. "I don't really think it's the most progress, but I think it's definitely a step in the right direction."