UCLA softball 2023 player grades: Infielders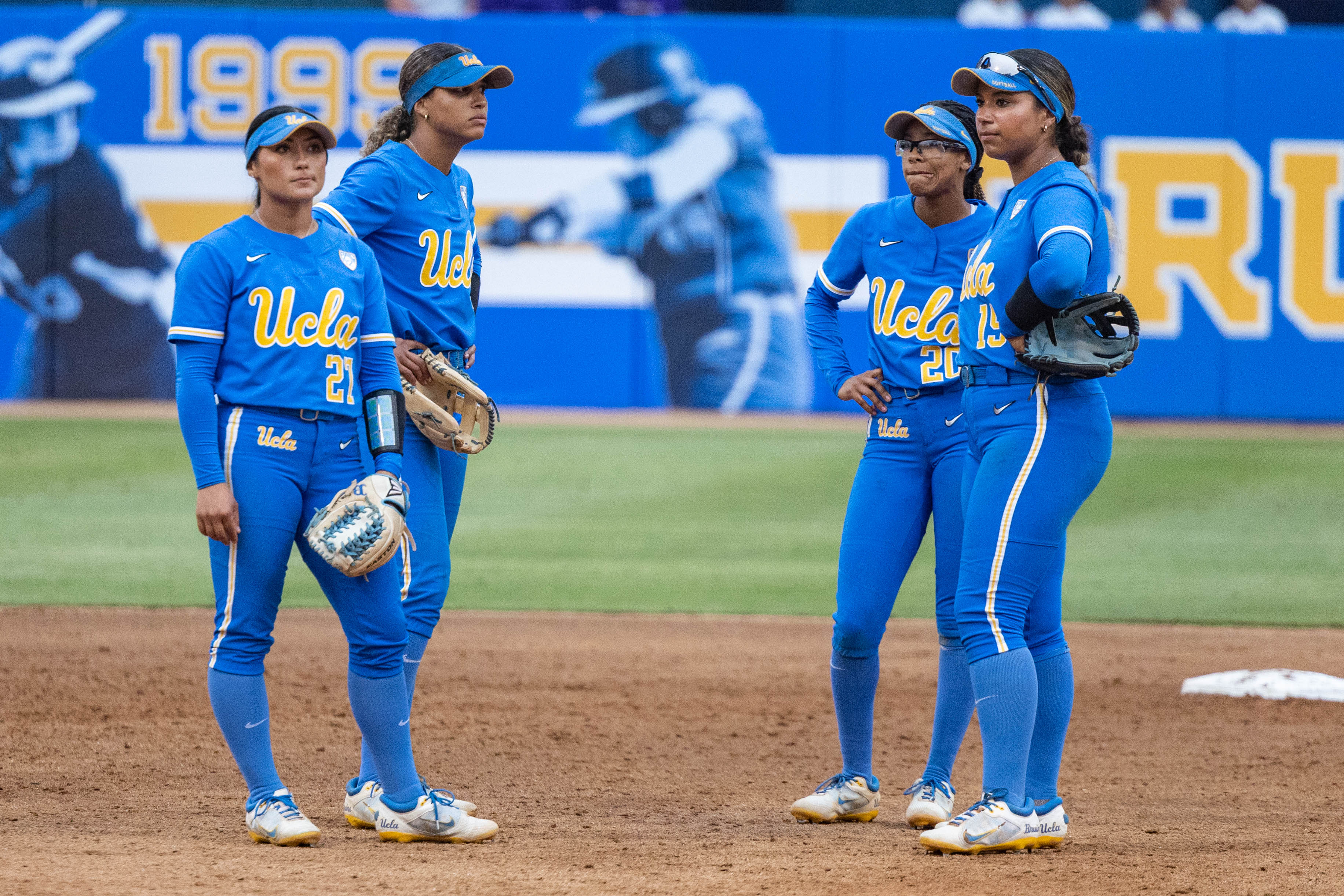 Infielders for UCLA softball meet during a break in play. Three members of the group were selected to the All-Pac-12 First Team after strong campaigns this season. (David Rimer/Daily Bruin senior staff)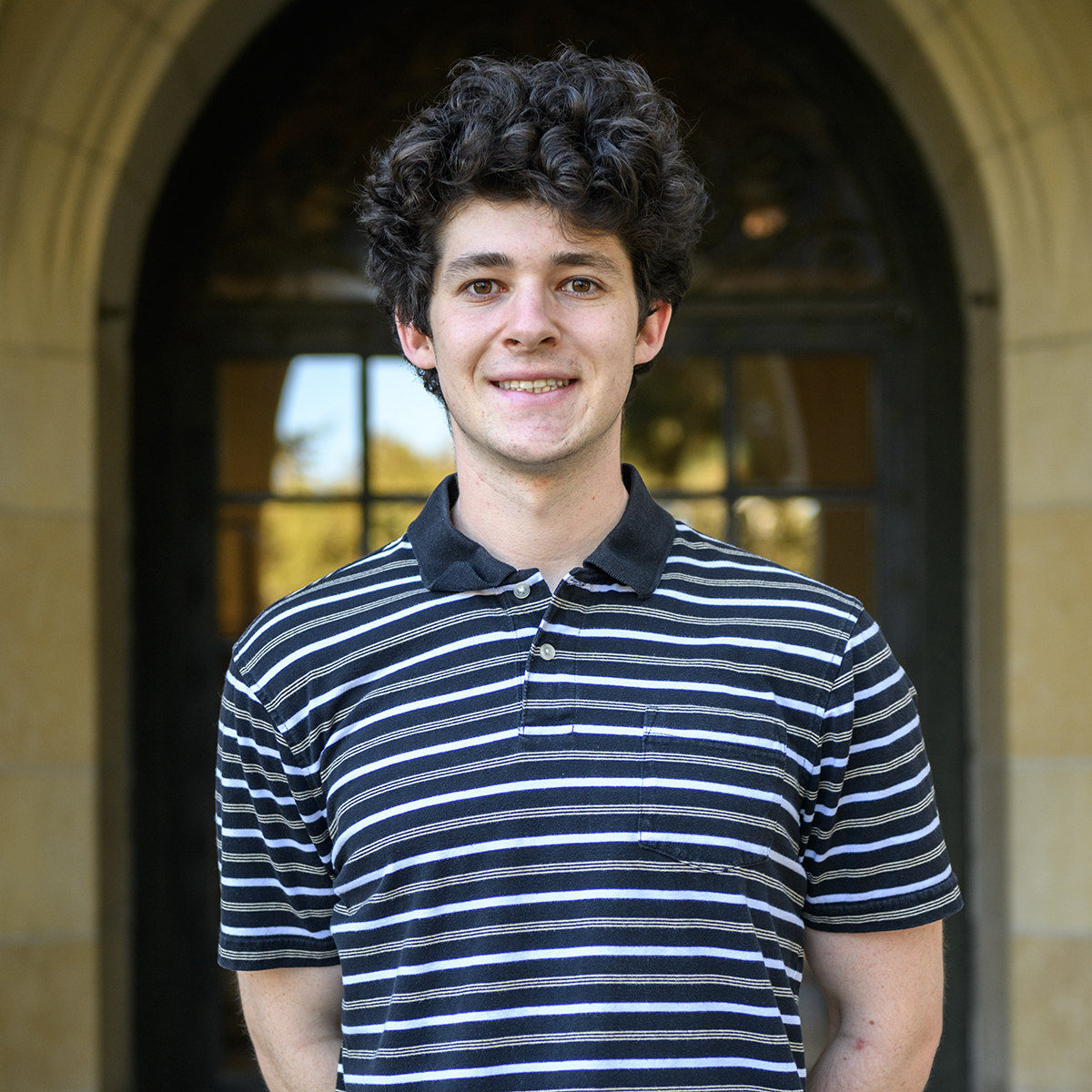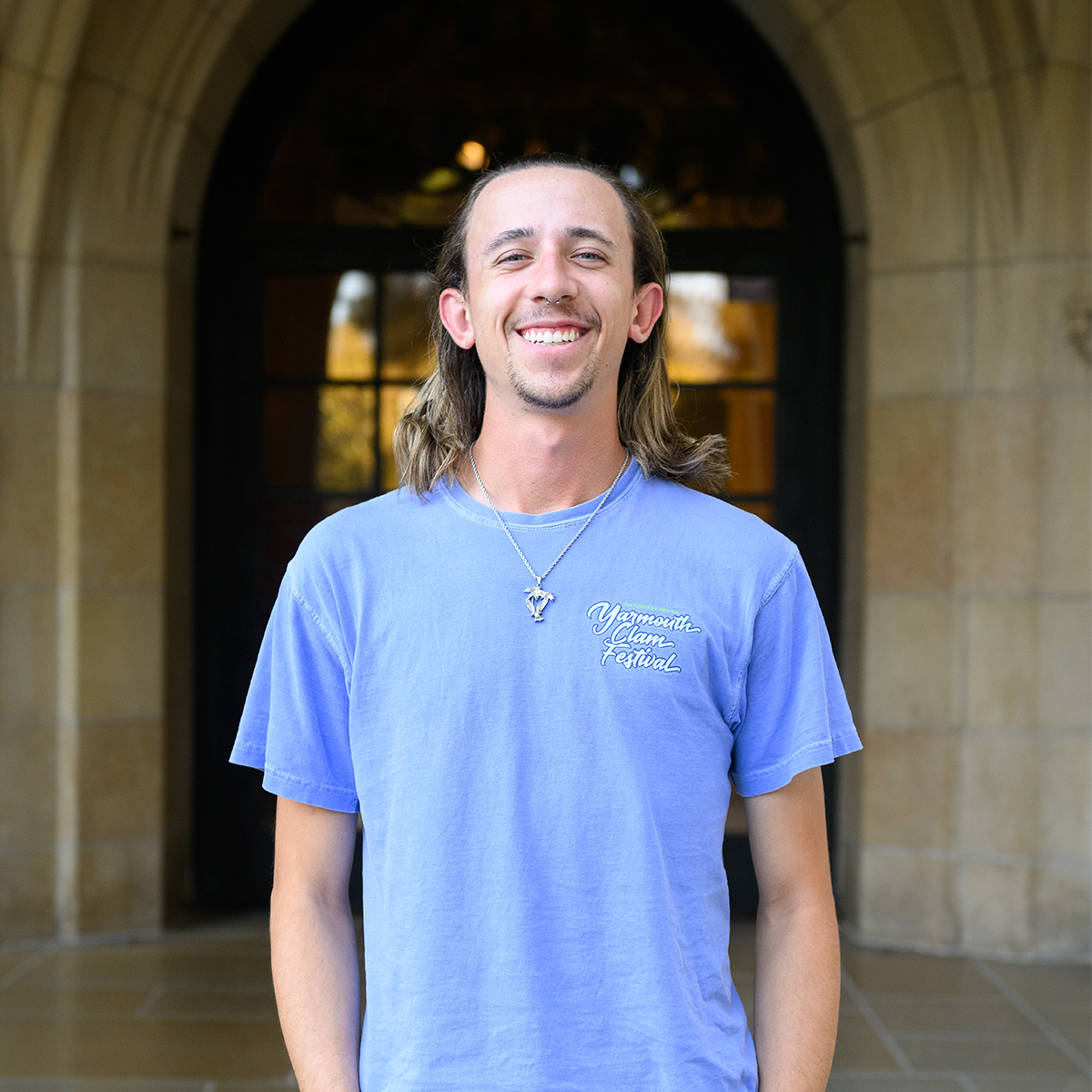 This post was updated May 31 at 10:52 p.m.
In the third of a four-part series, Daily Bruin Sports' 2023 softball beat assembles a report card for UCLA's infielders, grading each on their performance this season. The quartet of starters helped lead the nation's No. 2 offense to a No. 1 finish in the Pac-12 in batting average, as well as ending No. 2 in home runs and RBIs. Take a look at which infielders aced their way through class, which of them passed and if any will be bringing a failing grade back to unhappy parents.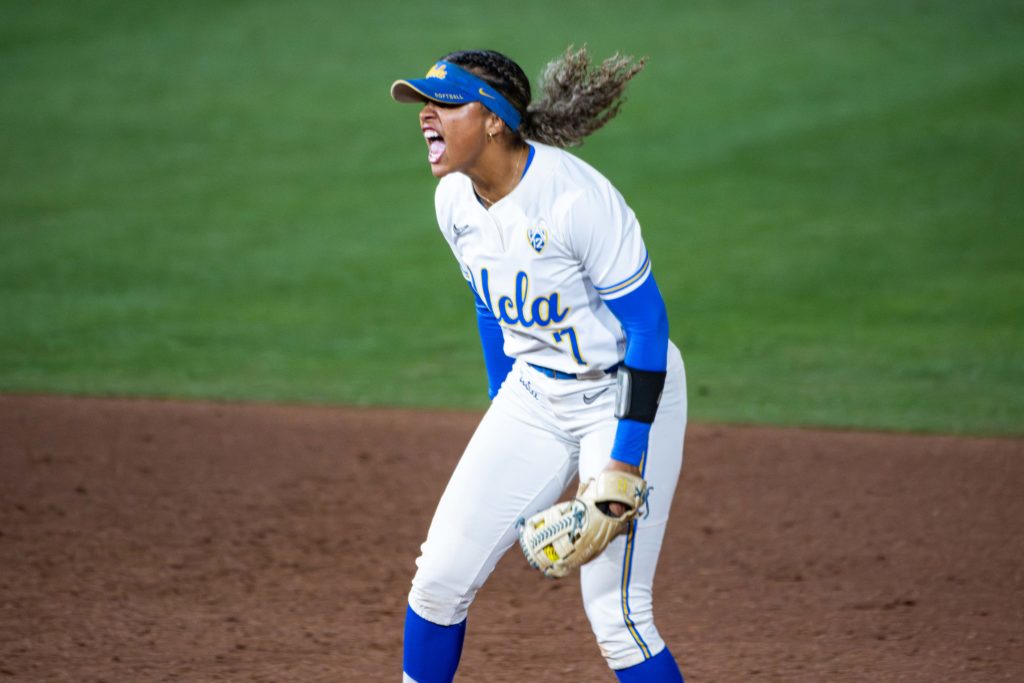 Maya Brady
Season Stats: .448 AVG, 18 HR, 59 RBI, .866 SLG, .515 OBP
Sam Lieberman
Daily Bruin reporter
The 2023 Pac-12 Player of the Year had a season for the ages.
Redshirt junior utility Maya Brady batted .448 with 18 home runs and 59 RBIs, leading the Bruins and finishing in the top two among all Pac-12 players in every major offensive statistical category.
Brady's stellar play earned her top-three finalist consideration for USA Softball Collegiate Player of the Year and a likely designation as a First Team All-American.
She proved crucial defensively too, stepping into the shortstop role vacated by former Bruin Briana Perez. Last season, Perez started all 61 games at the position, winning Pac-12 Defensive Player of the Year with a .934 fielding percentage. Brady finished with a fielding percentage of .930 this season – not bad for her first year in a new position.
Besides softballs, Brady smashed UCLA records as well.
She had four multi-home run games this season, with her last one coming against Arizona in the quarterfinals of the Pac-12 tournament to put her among only seven Bruins to have five career multi-home run games.
Also, with a hit in 11 straight at-bats across four games, Brady broke a 24-year-old program record.
Her .866 slugging percentage is seventh-highest all-time by a Bruin in a single season and her 63 runs are tied for eighth-most in the same stretch.
With UCLA's elimination coming so early in postseason play, Brady missed the opportunity to build on her magical season.
But after having one of the greatest years in program history, she is definitely deserving of top marks.
Grade: A+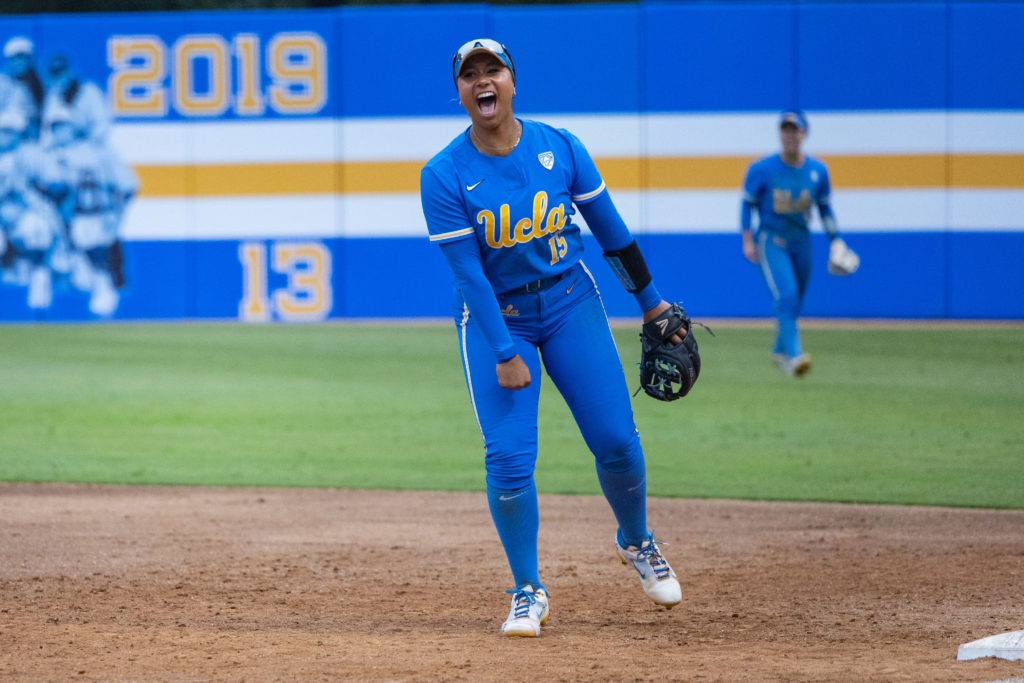 Jordan Woolery
Season Stats: .390 AVG, 10 HR, 46 RBI, .646 SLG, .455 OBP
Nicole Augusta
Daily Bruin contributor
Jordan Woolery literally knocked her freshman season at UCLA out of the park – along with the 10 long balls the infielder sent over Easton Stadium's walls.
Considering Woolery achieved the second-highest batting average and number of hits on the team, is there truly any other option than awarding the highest marks to the Pac-12 Freshman of the Year?
Bruin newcomers stirred up quite a buzz this year, but the competition did not prevent Woolery from making a name for herself – in fact, it was the collaboration with her teammates that brought her the greatest success. Paired with freshman utility Megan Grant, she made program history with their combined RBI total of 104.
As only the ninth Bruin to ever be recognized with the conference's Freshman of the Year award, Woolery joined Grant on the shortlist for the NFCA's freshman honor. Tied with Brady, Woolery dominated the conference in hits, achieving a total of 32 in the Pac-12 play alone. By the end of the season, the freshman had recorded a whopping 64.
Between her performance at the plate and on the field, it's no wonder that double-threat Woolery was one of four Bruins elected to the All-Pac-12 First Team. She consistently dominated both defensively and offensively, fielding UCLA's most double plays when not adding to her .455 on-base percentage.
And despite the lack of offensive production in NCAA tournament play, Woolery recorded 216 putouts and 164 at-bats throughout the year, earning the second- and fourth-highest ranking for these statistics on the team, respectively.
The forecast calls for nothing but blue skies ahead for Woolery as she looks toward year two.
Grade: A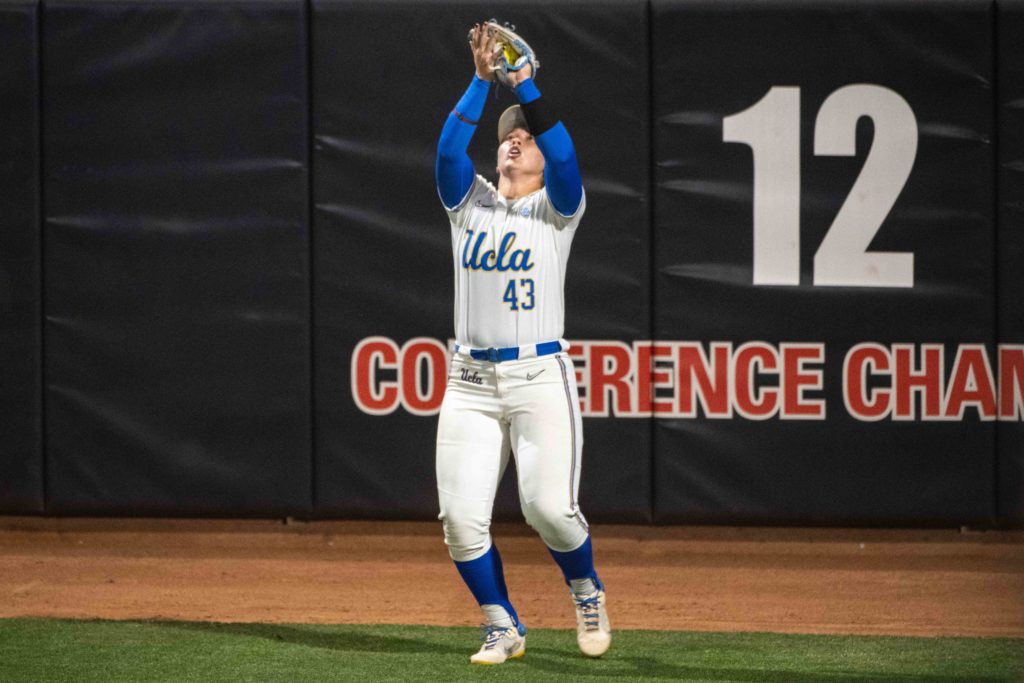 Megan Grant
Season Stats: .333 AVG, 15 HR, 58 RBI, .695 SLG, .415 OBP
Matthew Royer
Daily Bruin senior staff
UCLA softball had a secret ingredient in its 2023 campaign – Megan Grant.
The utility sizzled through her first season, alongside fellow freshmen Woolery and utility Kennedy Powell, to put up record marks – securing a spot on not just the Pac-12 All-Freshman Team but also the All-Pac-12 First Team.
Grant placed top five in the conference in multiple offensive categories, including RBIs, total bases and home runs. In Pac-12 play, she also led the conference with nine home runs, 26 RBIs and a .889 slugging percentage.
The newcomer to Westwood also spiced things up for the Bruins when they needed extra flavor. In the Pac-12 tournament, Grant homered against Arizona and did her job as the leadoff batter against Utah, sautéing a double and working the count for a walk – providing baserunners for the rest of the lineup to potentially feast upon.
After UCLA's shocking loss to Liberty to end its short-lived NCAA tournament run, Grant said she wished she could have done more to lead her team to a super-regional berth. Despite the team's poor results, the freshman slugger was far from the reason the Bruins did not advance.
Grant scored go-ahead runs in both games of the NCAA Los Angeles Regional, hitting at a .500 clip with two homers.
With roster turnover heading into next season, freshmen like Grant and Woolery will be looked upon to lead the Bruins to victory.
Time will only tell what 'The Chef' will cook up in her sophomore campaign.
Grade: A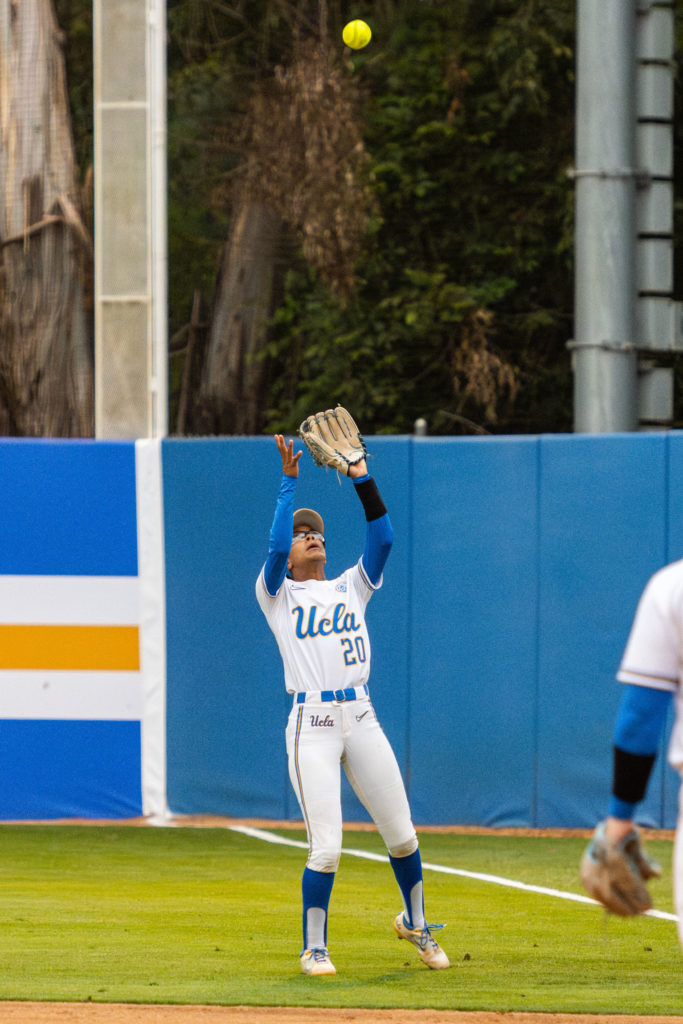 Anna Vines
Season Stats: .327 AVG, 0 HR, 8 RBI, .337 SLG, .394 OBP
Jack Nelson
Assistant Sports editor
By no means were scorekeepers furiously scribbling Anna Vines' name onto their scorecards this season.
The redshirt senior utility's batting average placed her seventh among Bruins, having played at least 75% of games, and her RBI and hit totals sat second-to-last in the same group.
But rarely do defensive playmakers generate eye-popping statistics – it was on the other side of the ball where Vines made noise.
Vines' level of play rarely slipped when she took to the diamond. Her efforts earned consistent praise throughout 2023 from coach Kelly Inouye-Perez, who often lauded the redshirt senior's strong defensive acumen and exemplary infield communication.
The All-Pac-12 Third Team honoree – the first and only conference recognition of her career – held down the fort at second base since taking full-time duties at the position back in 2022. She led her teammates with 66 assists en route to a respectable .961 fielding percentage in her final season with the program.
Although Vines sat comfortably in the bottom half of the lineup, she deserves credit for boosting her hitting clip by .085 after falling nearly .100 in batting average a season ago.
It's in the postseason where Vines' grade takes a hit. Coming in as a .348 batter, she went an abysmal 1-for-9 with only a single strikeout in those eight outs, demonstrating a trend of poor quality hitting.
UCLA's end-of-season collapse was far from the fault of one player, but as one of a select few on the roster with considerable Women's College World Series experience, Vines has no good excuse for freezing up offensively with her team's fate on the line.
She can look back fondly on her defensive stint from 2023, but not much more.
Grade: B