UCLA-sponsored Grieving Sun Mural captures community expressions of grief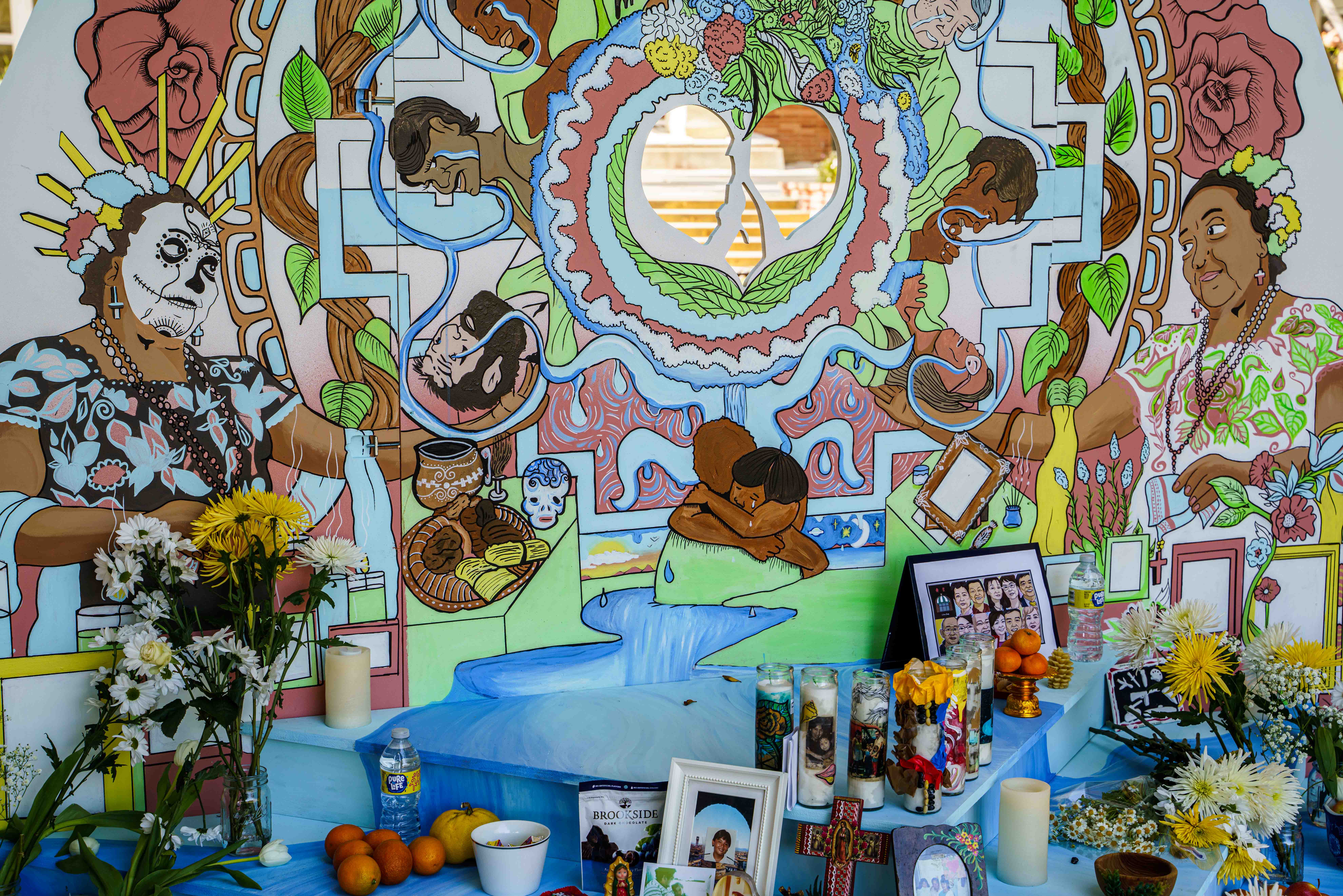 Marlené Nancy Lopez, the activist-in-residence for cityLAB, unveiled the mural Wednesday. The mural will be at Perloff Hall until Friday. (Halinda Yu/Daily Bruin)
A UCLA-sponsored artist unveiled the Grieving Sun Mural, a community artwork project aimed at shedding light on the power of collective grief, on Wednesday.
The mural, which was created by UCLA arts faculty and members of the wider Los Angeles community, was unveiled outside Perloff Hall alongside a soundscape of music, bird calls and recordings of people telling their stories of grief playing from nearby temporarily installed speakers. The vibrantly colored mural contained paintings of diverse groups of people weeping. Community members placed items reminding them of loved ones on the steps leading up to the mural.
As part of the mural's showcase, cityLAB, a UCLA architecture and urban design think tank, also hosted commemorations this week for lives lost in the Monterey Park and Half Moon Bay shootings earlier this year.
Marlené Nancy Lopez, the activist-in-residence for cityLAB who led the creation of the project and unveiled it, said she thought of the mural project when she was 14 years old and trying to process her father's death. She added that growing up in MacArthur Park in LA – where the mural will be shown later – inspired her because she felt the area lacked safe community spaces for people to process grief.
"The mural is not only an homage to the stories of grief and joy in my community, but it's also meant to begin almost a process of taking over space for community purposes," she said.
Lopez said she felt UCLA's involvement in funding arts projects in areas such as MacArthur Park helps address social issues such as homelessness, police brutality and poverty. She added that she appreciates how willing the community is to mobilize against inequities.
Alyssa Tadeo, a third-year computer science student who worked on the project as part of her community engagement class, said she learned more about how communities heal while transcribing responses to a class survey about individual experiences dealing with grief.
Tadeo added that she felt the mural was an important part of understanding UCLA's position within the wider LA community.
"Oftentimes, we kind of get put in this Westwood bubble, where students don't really have the opportunity to travel outside of Westwood. So we don't really get to know the city," she said. "We can at least have this piece of art here and understand the place that we're in."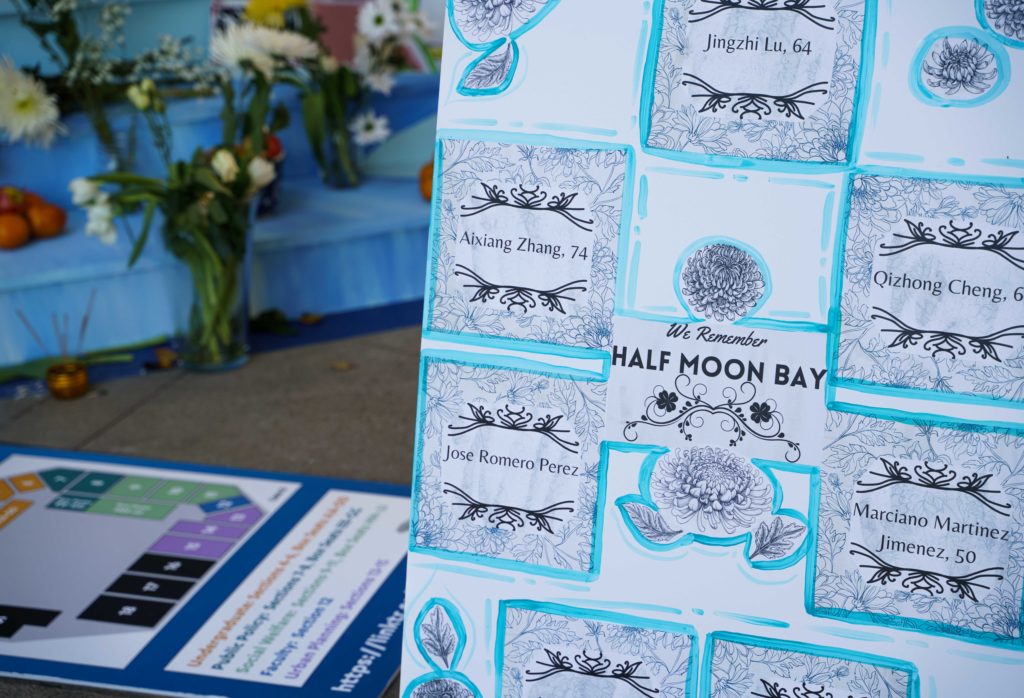 Lopez said building the mural was a community effort. Undergraduate students, UCLA staff and external stakeholders all contributed to the painting, woodworking and soundscape creation.
"Every step of the way, there's been community input," she said. "It's really created a community around the mural that will continue to follow it on its journey."
Max Gomez, a fourth-year gender studies and sociology student, said he contributed to the project because of its connection to MacArthur Park, which is near where he is from. He added that he participated in story circles, where members of a community share their experiences on a certain theme. Those story circles were hosted by Lopez in collaboration with local charities on behalf of cityLAB. They helped inspire Lopez' painting of scenes in the mural.
He added that at the end of those circles, everyone comes to understand each other more and hugs one another, even though none of them knew each other beforehand.
As part of a wider effort by cityLAB to retell the stories of the communities surrounding UCLA, the mural will be moved to different locations across LA in the coming months, Lopez said. The mural will be at Perloff Hall until Friday.
Gus Wendel, another researcher at cityLAB, said he felt the project was representative of a wider desire to have UCLA promoting involvement in local communities such as MacArthur Park.
"This project is part of this larger effort to turn the university inside out," he said. "It's bringing in artists and activists to UCLA and making the university work for them and help support their efforts to advance activism and art in their communities."