Transfer Bruin Day welcomes incoming students to campus through various events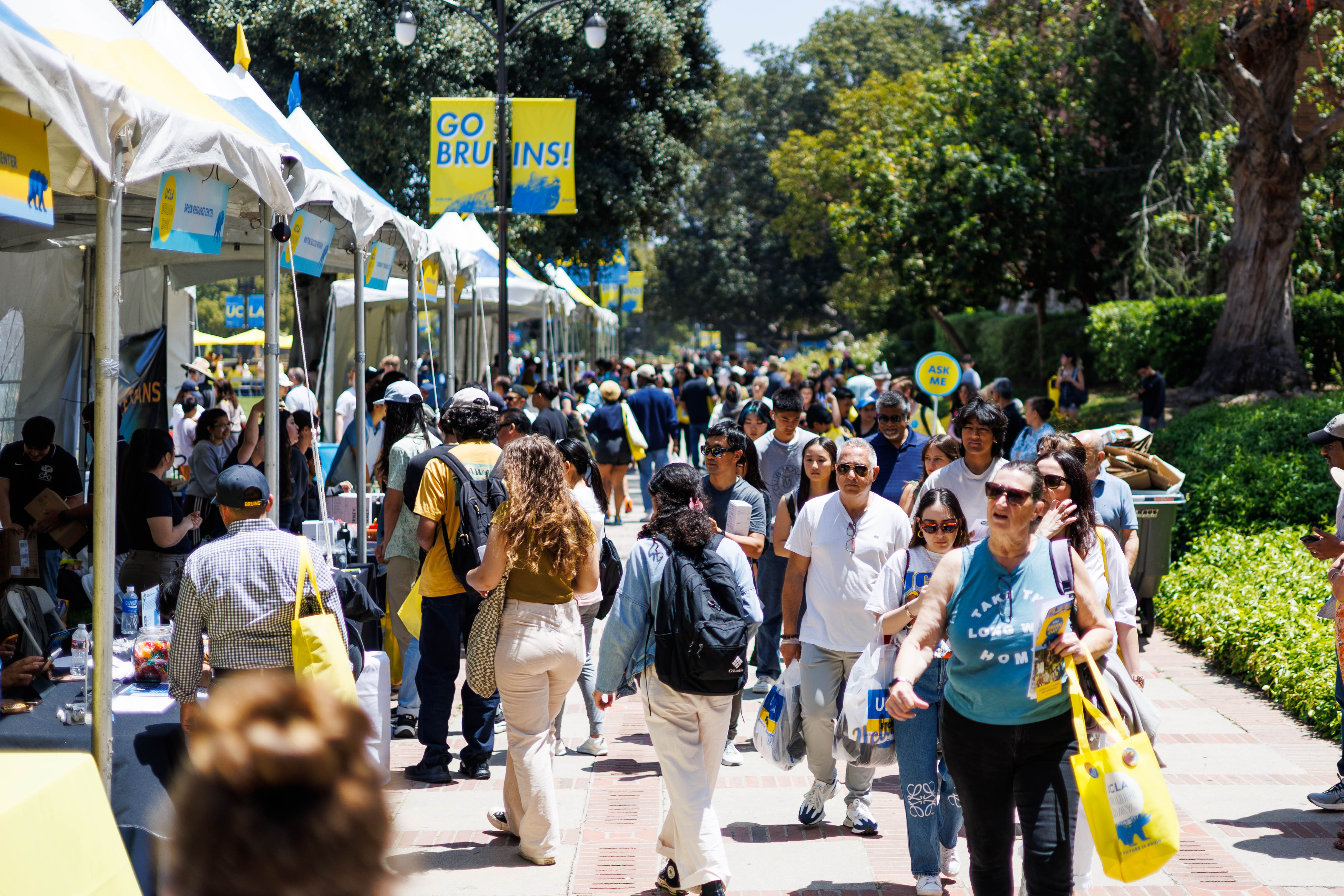 Students are pictured exploring Transfer Bruin Day. Prospective transfer students visited booths for information and campus resources. (Shane Yu/Daily Bruin)
Hundreds of prospective transfer students attended Transfer Bruin Day on Saturday to get their first authentic Bruin experience.
UCLA hosted a University Welcome with Chancellor Gene Block and an information fair to answer questions on academic life, financial aid and campus resources. Various community members showed up representing groups such as the Office of Fraternity and Sorority Life and identity-based resources. The event also included a New Admit Transfer Mingle hosted by the Transfer Student Center.
For many transfer students, the journey to UCLA can be nontraditional or difficult. Students said such challenges made the day feel rewarding.
When Lindsay Bettencourt, an incoming third-year English transfer student, began hearing from speakers at this year's event, she said she had a difficult time believing she was finally a Bruin. Bettencourt added that she initially worried she would feel out of place at UCLA but was met with a warm and welcoming atmosphere during Transfer Bruin Day that made her feel at home.
Bettencourt said Interim Vice Provost Gary Clark's speech at the University Welcome affirmed the value of her acceptance into UCLA.
"When he started talking about how he read all the applications and he picked us on purpose, I feel like that gave me shivers," she said. "That was when I was like, 'OK, I'm a Bruin.'"
Bettencourt added that she picked UCLA because many opportunities appealed to her, including exploring UCLA's expertise in English and ballet.
Like many other family members and friends of new students, Bettencourt's parents and grandparents joined her in attending Transfer Bruin Day along with their two dogs, all dressed in UCLA gear.
Tana Bettencourt, Lindsay's mother, said she was just as surprised as Lindsay when she got her acceptance letter and felt incredibly proud as a parent, especially because her daughter took an unconventional route.
Paul Kern, an incoming history transfer student, said he came to UCLA after taking some time off after high school. He said continuing to pursue higher education and his academics has been a positive experience.
Kern added that being from Los Angeles contributed to his admiration for the university.
"It's kind of a dream come true," he said. "It's (UCLA has) always been like a tower of just stability, wisdom, knowledge."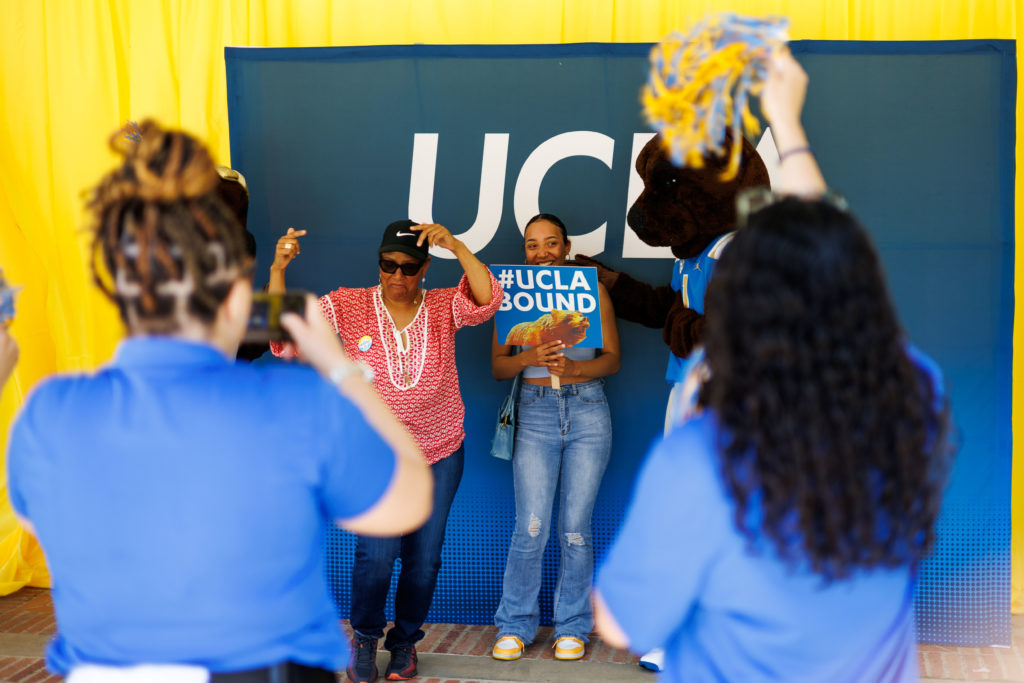 Martin Pierro, an incoming fifth-year anthropology transfer student, said that though he is older than many of his peers, the people at Transfer Bruin Day made him feel included and welcomed.
Pierro added that UCLA's reputation, its many research options and the opportunity to keep living in LA are reasons why he chose the university. He added that the welcoming energy at Transfer Bruin Day confirmed he made the right decision.
"Just having the feeling of satisfaction of being admitted, … the work leads to somewhere," he said.
Santiago Bernal Melendez, the assistant director of the Center for Community College Partnerships, said he hopes to create a welcoming campus environment for transfer students from a diverse range of backgrounds.
"A one-size-fits-all never worked for community college students," he said. "We need to ensure that everywhere on the campus, they're able to see themselves reflected in the experiences, in the culture, with faculty, staff and other students."
Melendez added that this year's Transfer Bruin Day was a particularly rewarding experience for him, as more than 200 students in his program were admitted.
Melendez said the goal of the program is to create pathways for transfer students to go to UC schools and ultimately provide accessible education for all. He added that advocating for the acceptance and inclusion of students traditionally excluded from UCLA was a priority for him and that events like Transfer Bruin Day let students know the university is there to support them.
"Today, I think, it's really important for me because I benefited from programs similar to this," he said. "A larger institution needs to ensure that it's accessible to every single person who wants it."