The Quad: How and why should we make close friends, despite the exclusivity of cliques?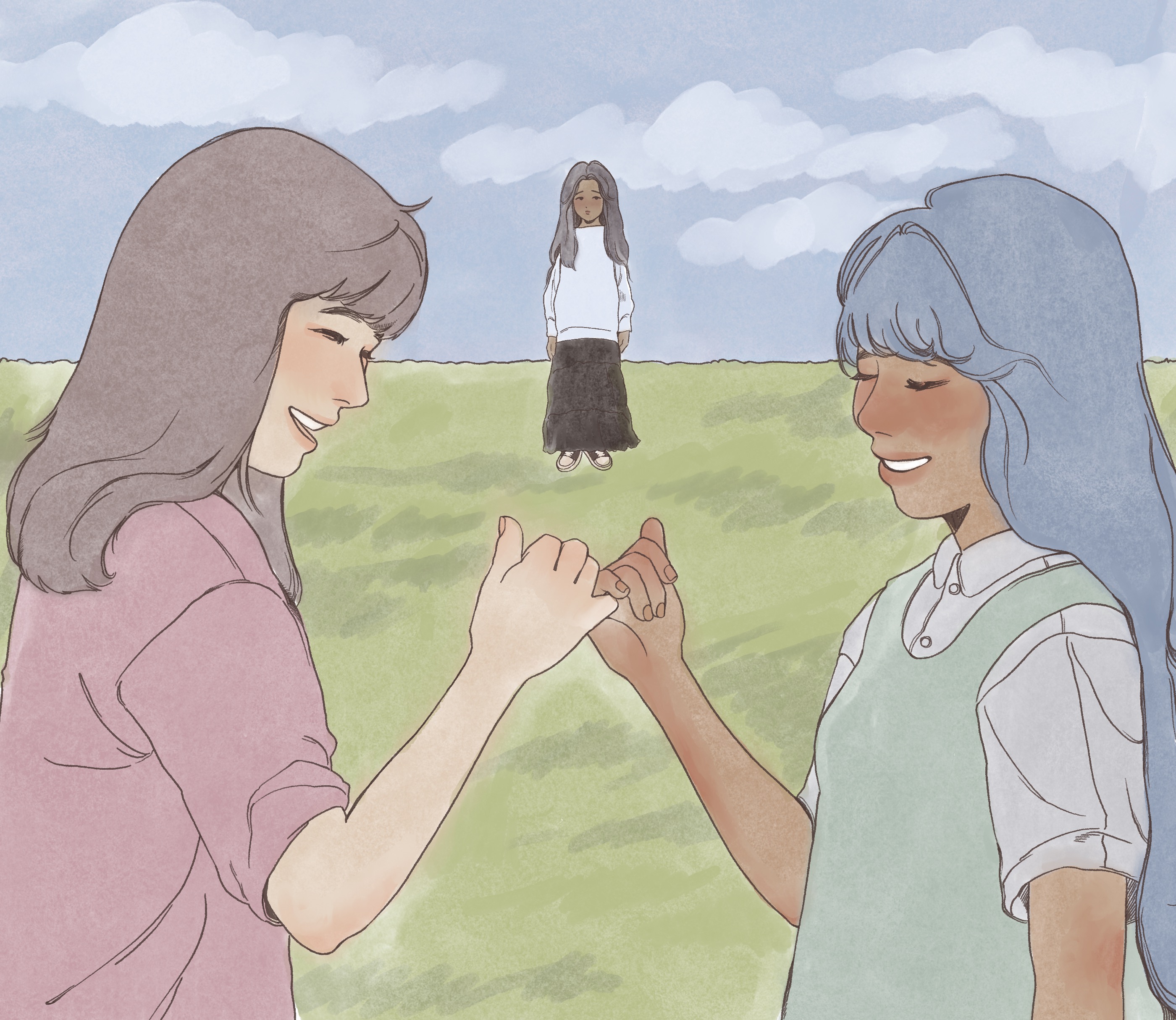 (Ayumi Bergan/Daily Bruin)
This post was updated May 29 at 8:48 p.m.
College often brings students many rewarding and compassionate friendships. But forming these friendships doesn't always come easy – especially when students are trying to break into a clique.
According to the American Psychological Association, a clique is a small group of people sharing interests, values or experiences with one another that is typically not friendly to those in the outgroup.
For some Bruins, cliques may reveal exclusivity between friend groups that makes it difficult for students not in a group to join one.
Jessica Collett, a professor in and vice chair of the sociology department, said people are drawn to those whom they are familiar with because there are fewer uncertainties in such relationships. However, sticking to secure friendships may deter students from expanding their social networks, which can slow down personal growth.
"If you have a small, exclusive group of friends and you're openly trying to exclude people from outside that and perspective outside that, you're really living in a bubble," Collett said.
According to the Collaborative for Academic, Social and Emotional Learning, friendships are a vital component of social and emotional learning, which can enhance students' academic experience.
First-year biology student Samantha Hernandez said she did not have any friends at the beginning of the school year but put in more effort to make new ones.
"Not knowing people definitely allowed me to go out of my comfort zone and talk to different people," Hernandez said.
Psychotherapist and psychoanalyst F. Diane Barth said in an article for Psychology Today that people make friends in varying ways and at different paces. While it can be important to branch out to make new connections, strengthening preexisting friendships can be equally important.
Hernandez added that becoming close to a group of people can lead to the formation of cliques and that exclusivity does not always hold a negative connotation.
It is easier for trust to be reciprocated among small groups than large ones, Collett said. However, she added that having a greater quantity of trustworthy friends has its benefits.
"If you're looking at the benefits of friendship, many of those key benefits come from close relationships where we trust people, and so I do think that quality is important," Collett said. "If you have a lot of friends and you trust them, that can be great too."
Hernandez said cliques may have their upsides and downsides because cliques usually form when group members are very comfortable with each other. But inclusivity within a group may result in exclusivity across groups.
Friendships can be subjective experiences that play different roles in people's lives; like most relationships, they can be worth maintaining if they are more rewarding than draining.
First-year biology student Joanna Cardenas said she thinks friendships and socializing in college are very important, and that while they can be challenging, there are ways to navigate the process more easily.
Cardenas said being welcoming and observant of those who are alone as well as joining clubs to find common interests and experiences can help initiate friendships.
According to a study published by the American Sociological Association, social networks built in college are often the most durable, especially when there is reciprocated social and academic support.
Collett said although it can be difficult, cultivating friendships at UCLA is well worth the work it takes.
"There's so much to learn from the other students at UCLA," Collett said. "This is a really diverse place, and there's opportunities for really interesting, exciting friendships here."