Defining moments of the 2023 regular season for UCLA softball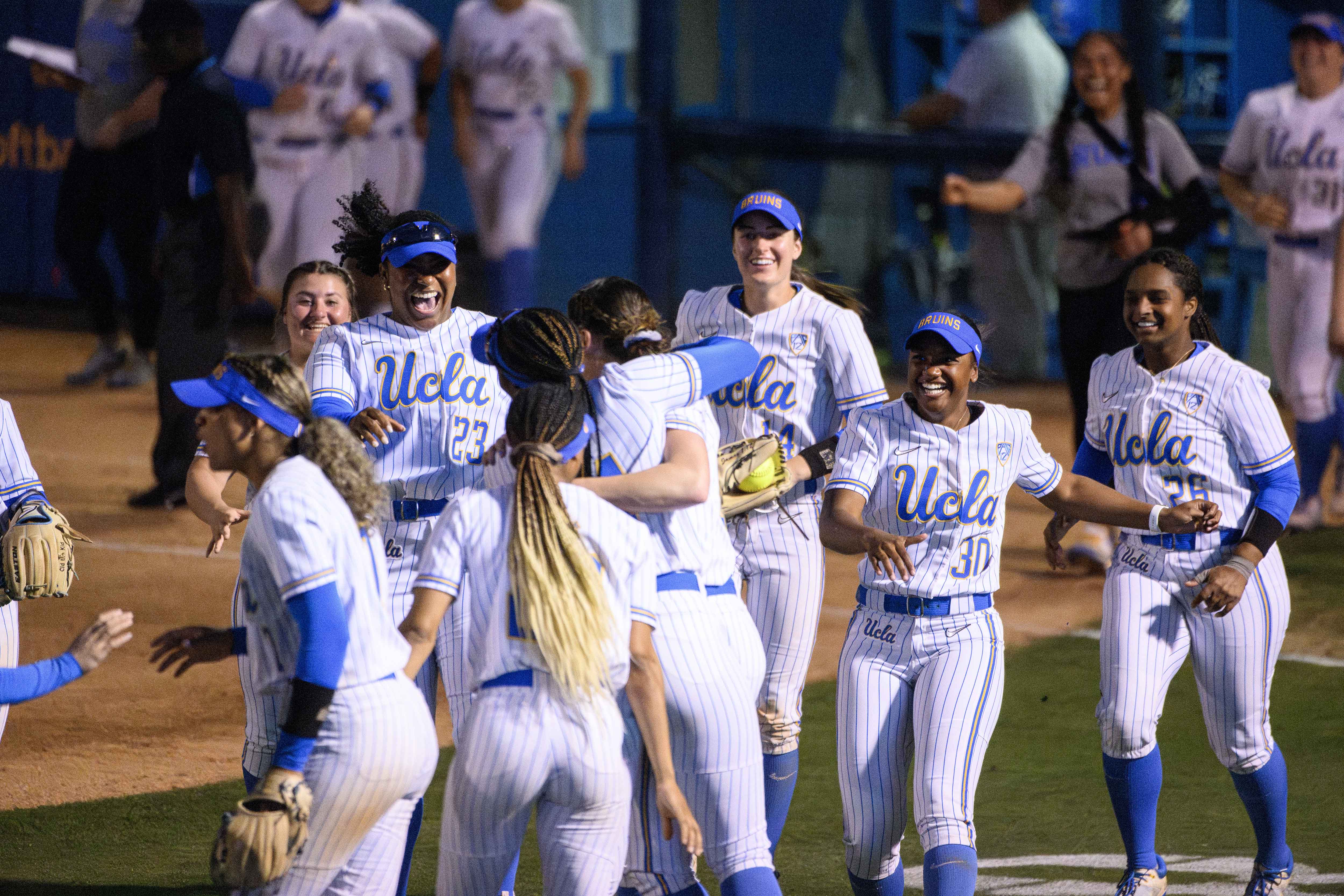 Members of UCLA softball celebrate after a win. The Bruins' stellar regular season earned them the No. 1 seed in the first-ever Pac-12 softball tournament this week. (Jack Stenzel/Daily Bruin staff)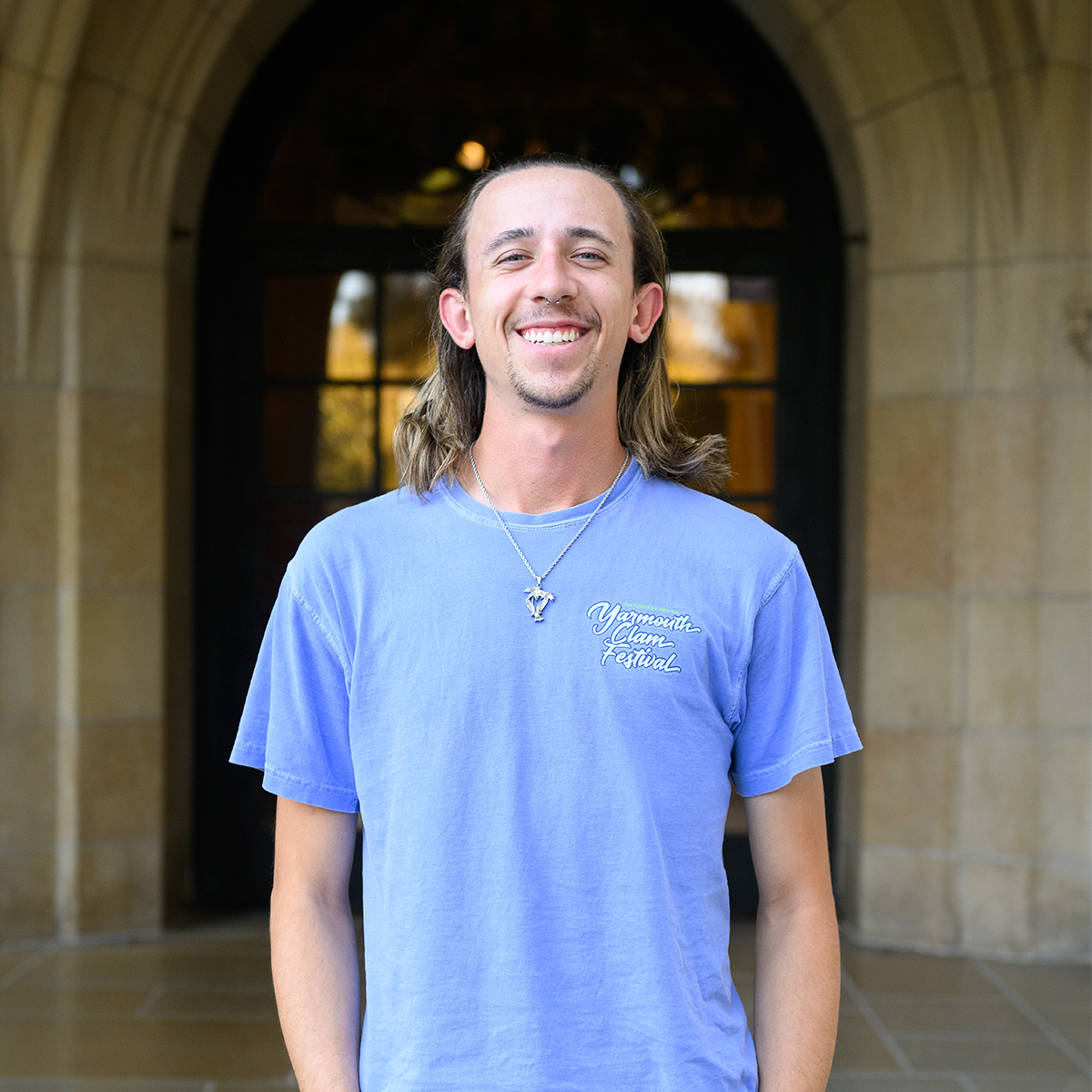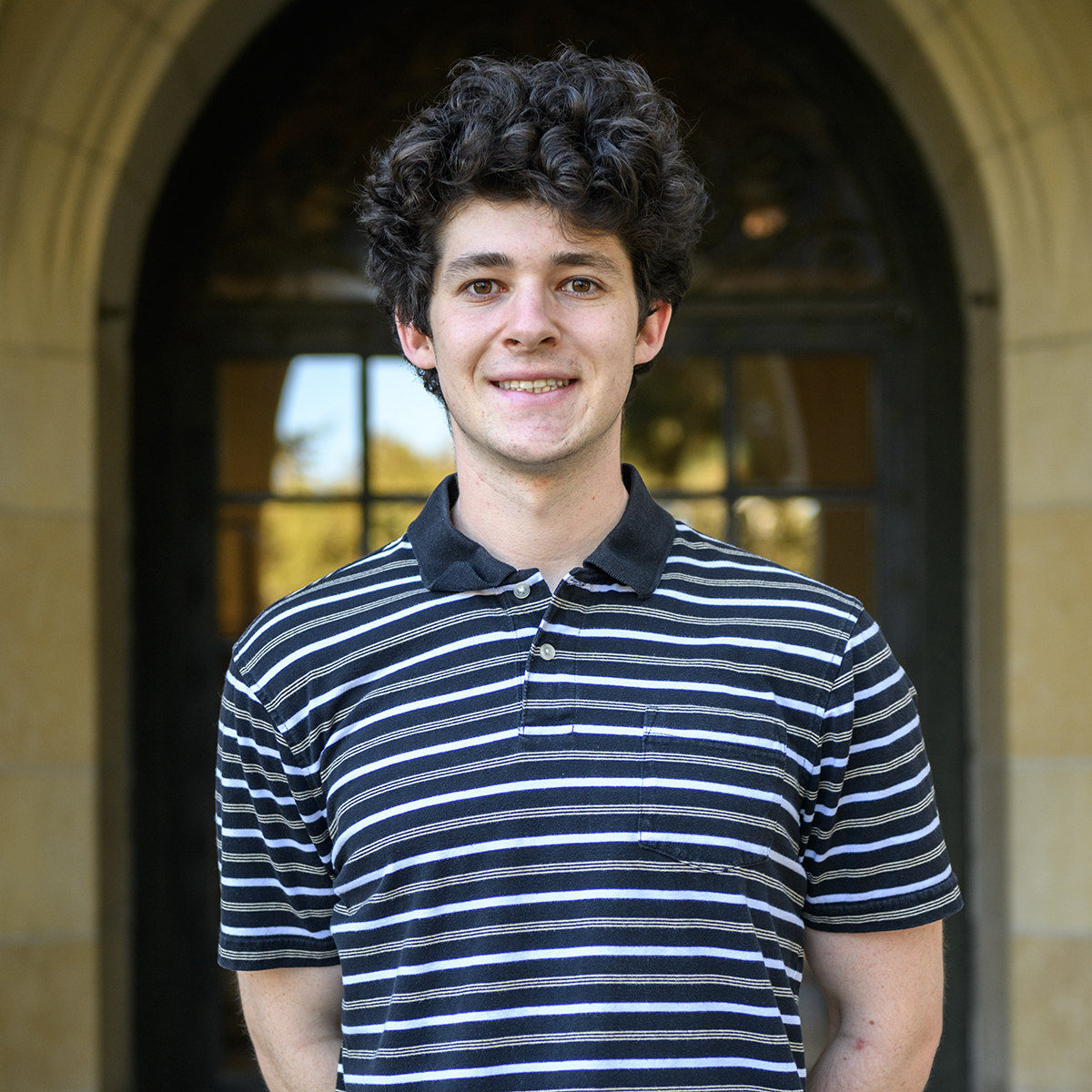 This post was updated May 9 at 10:58 p.m.
The regular season has concluded for No. 2 UCLA softball (50-4, 21-3 Pac-12), and it was a triumphant one. The Bruins won their 12th Pac-12 regular season title, accumulated 50 regular-season wins for the first time since 2018 and possess a 23-game winning streak heading into the postseason. Before UCLA takes to Tucson for the inaugural Pac-12 softball tournament, the 2023 Daily Bruin softball beat reflects on what led to the Bruins' success.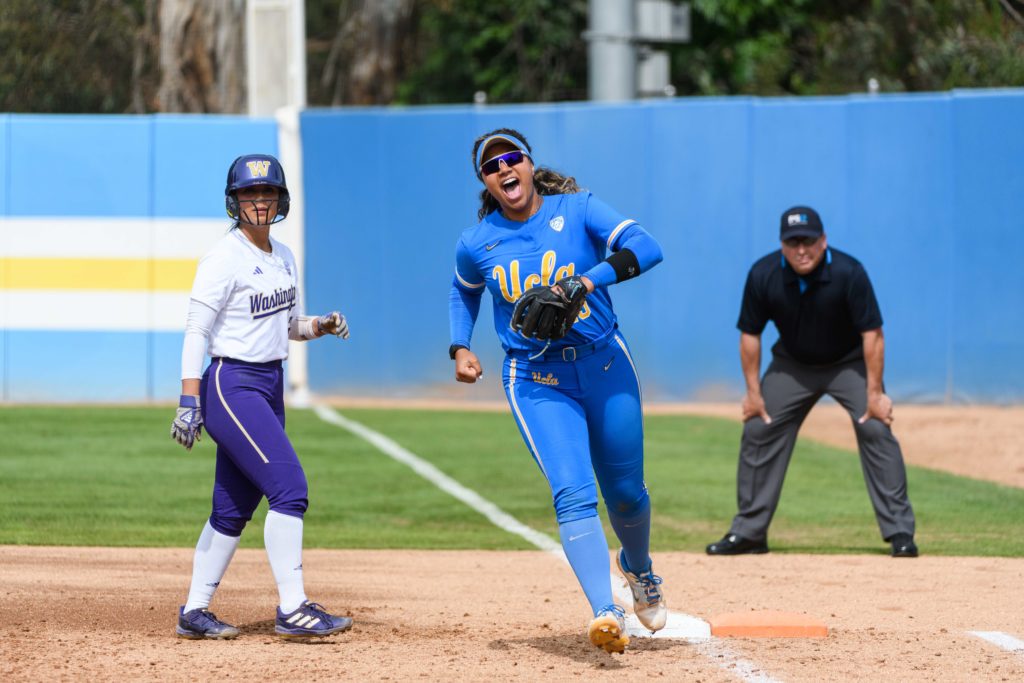 The conquest of Clearwater
Nick Darrow
Sports reporter
After a 51-10 season and a loss in the Women's College World Series semifinals to eventual national champion Oklahoma in 2022, UCLA left fans unsure of what to expect in 2023.
Opening the season ranked No. 2 nationally, though, it was clear that those closest to the game had lots of expectations. Just seven games into the season, the Bruins did not disappoint. Silencing all doubters, UCLA was able to win five games in four days at the TaxAct Clearwater Invitational, with three of them coming against ranked opponents.
The trip to Florida started against Nebraska – who finished fourth in the Big Ten – when the Bruins triumphed courtesy of an 8-0 run-rule victory. Sixth-year pitcher Brooke Yanez threw a complete game shutout, and freshmen infielder Jordan Woolery and utility Megan Grant combined for six RBIs.
On day two, UCLA faced then-No.15 Alabama and 2021 NFCA Pitcher of the Year Montana Fouts in what was then its biggest test of the season. After going down 2-0 early on, Woolery provided the spark for the Bruins yet again, hitting a grand slam off of Fouts and giving the Bruins a 5-3 win.
Then at 9-0 on the season, the Bruins faced a doubleheader on day three, with matchups against then-No. 6 Florida State and then-No. 8 Virginia Tech. The offense came to play, putting up 14 runs in the two games and giving the blue and gold two more ranked wins.
To close things out, UCLA faced Louisiana. After going down 3-2 in the fourth inning, the Bruins showed they can deal with adversity and put up two runs in the final frame to culminate a perfect trip and start the season with 12 straight wins, setting the tone for the rest of the campaign.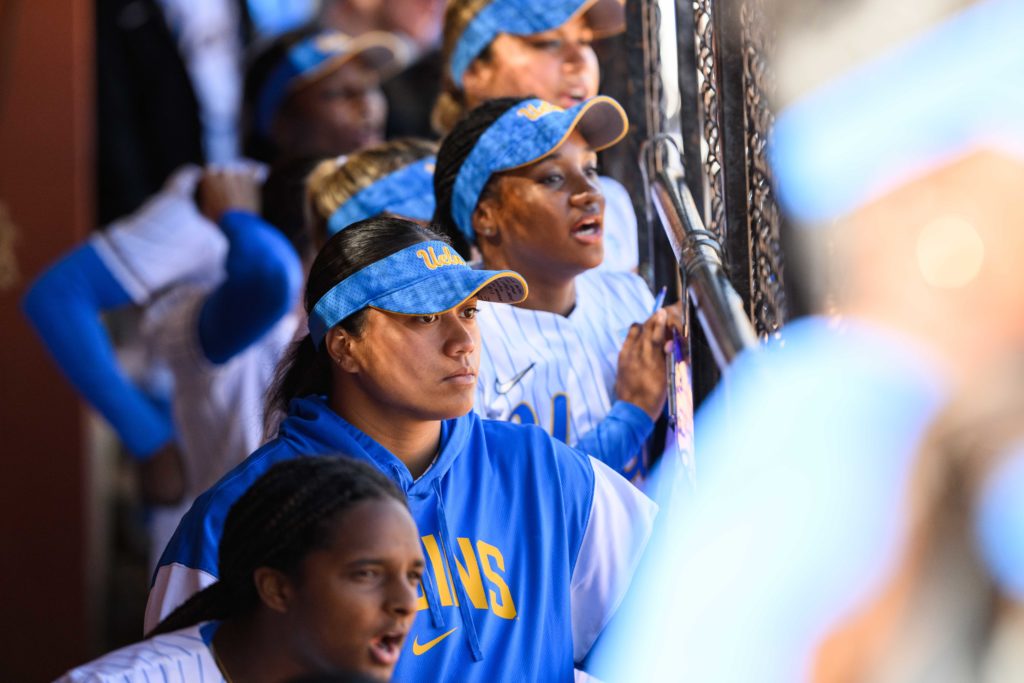 Schooled by the Sooners
Jack Nelson
Assistant Sports editor
In one of the Bruins' finest regular seasons in recent memory, there are few blemishes to spot.
There is one nasty zit that stands out, though. It's one they've been trying to pop for a while now.
That would be No. 1 Oklahoma, which UCLA found itself in a rare No. 1 vs No. 2 early-season battle with back in February at the Mary Nutter Collegiate Classic. The Bruins had snatched the top spot in the rankings earlier that week after the Sooners took their first loss of the season, interrupting the latter's entrenchment in the throne.
Evidently, Oklahoma took that personally.
The Sooners punished the clearly outmatched and underprepared Bruins, hitting home run after home run and rocking redshirt senior pitcher Megan Faraimo, along with every bullpen option that coach Kelly Inouye-Perez called in to try and stop the bleeding. The game mercifully came to an end after five innings with a 14-0 final score, and UCLA was left to chew on a disastrous end to its scalding start.
The scene was all too easily comparable to what transpired months earlier when the Bruins – one win short of a WCWS finals berth – were trounced 15-0 in the semifinals by the Sooners.
It was rather puzzling. How could a 17-0 UCLA team with the pedigree of six ranked wins be so handily defeated by such a familiar foe? You could point to the exhaustion created by playing 18 games in 18 days, but it also makes a lot more sense considering what the Sooners went on to achieve: a mind-boggling 41-game win streak en route to a 49-1 regular-season record.
Back-to-back defending national champion Oklahoma revealed how wide the gap still was between it and any other team in the country.
UCLA's own 23-game win streak this season is nothing to shake a stick at, but we may see in a month's time how much the Bruins truly have closed that gap.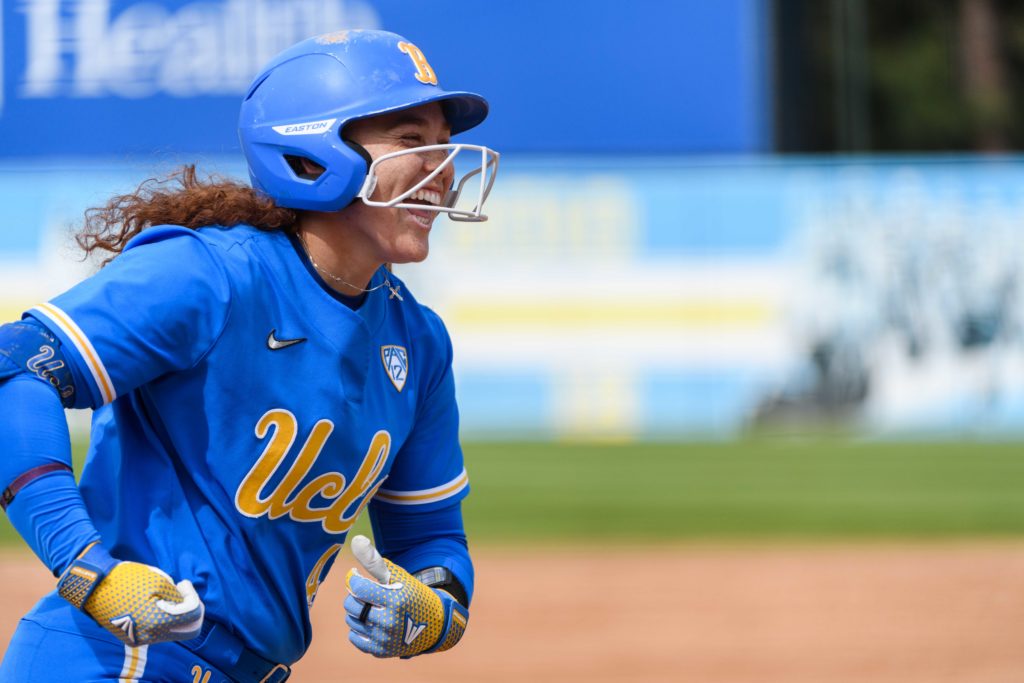 Newcomer Nirvana
Matthew Royer
Daily Bruin senior staff
Heading into the Bruins' 2023 campaign, all eyes were on Faraimo and redshirt junior utility Maya Brady.
Just nine games in, though, a freshman duo used their bats to let Westwood know who they were.
Grant and Woolery entered games against Nebraska and Alabama already hot, with respective batting averages above .300 entering the TaxAct Clearwater Invitational. Against the Cornhuskers and Crimson Tide, the two combined for five hits and 10 RBIs, sitting comfortably in the No. 3 and No. 4 spots of the lineup against the latter – spots normally reserved for veterans.
The trip was highlighted by Woolery's game-winning grand slam against Alabama. Even more impressively, it came off of Fouts.
Then, one week later at the Mary Nutter Collegiate Classic, the duo hit solo home runs to take down then-No. 19 Northwestern, scoring the only two runs in a 2-1 win.
From there, Grant and Woolery did not let up.
Both the newcomers finished in the top 10 in the Pac-12 in runs batted in, slugging percentage and doubles.
"The game doesn't know how old you are," was what Inouye-Perez often said when asked about the impact of Grant and Woolery or other impact freshmen such as pitcher Taylor Tinsley and utility Kennedy Powell.
And it's true. The new Bruin blood stepped up in ways that can not just be calculated by statistics. Grant and Woolery supplemented a lineup that was without two-time All-American graduate student outfielder Aaliyah Jordan until March and reliably produced for a Bruins team that remains No. 2 in the nation.
Time will only tell what impact Grant and Woolery will have on UCLA's upcoming postseason and the seasons to come. After this year, these two are the veteran batters pitchers should fear.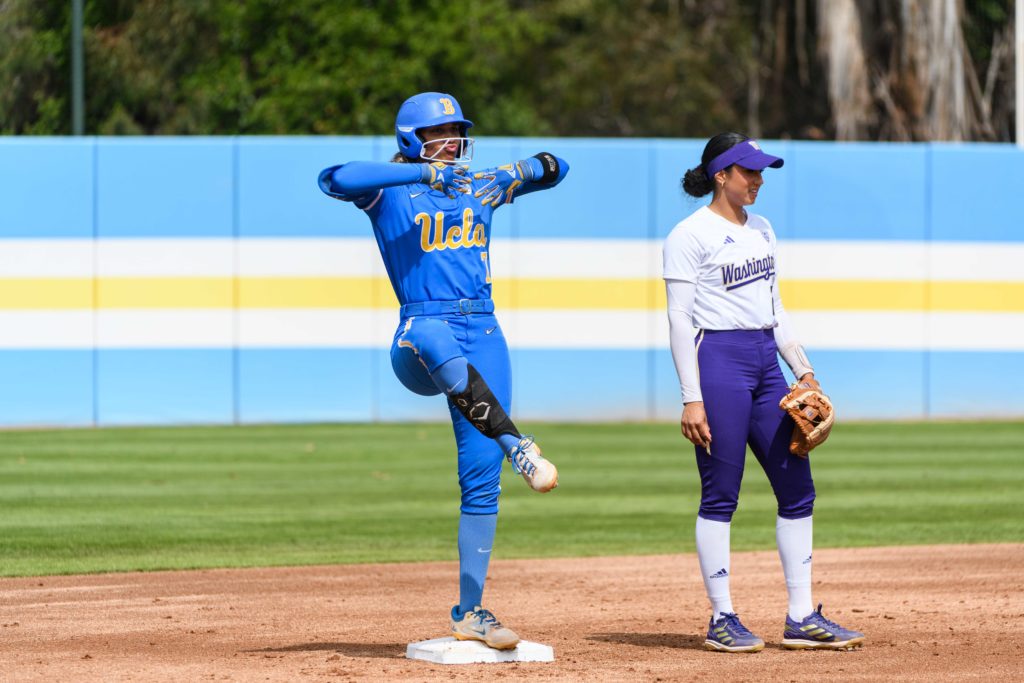 The (second) streak
Nicole Augusta
Daily Bruin contributor
All they do is win, win, win.
Or at least, that's all the Bruins have done for nearly seven weeks, totaling 23 wins in a row and five conference series sweeps. Amid all those victories, six came by way of the run rule, with the same number of games seeing the Bruins score in double digits.
After a triumph against then-No. 19 Oregon on March 25, UCLA would remain unbeatable up through the regular season's conclusion.
The following weekend, all eyes were on the Bruins' series against the Cardinal as a potential indication of the former's performance for the rest of the season. Facing a top-tier pitching staff did not hinder the home team, as then-No. 6 Stanford only scored one run all weekend compared to UCLA's nine.
"Our competition is ourselves," said Inouye-Perez at the time, which, as a mindset, seemed to be successful in propelling the Bruins to wins over and over.
The contests against Oregon State only continued to prove that there was no place like home for UCLA, especially when an 11-0, series-clinching win bumped then-No. 3 UCLA up one spot to where it would remain in the USA Today/NFCA coaches poll.
Easton Stadium crowds weren't the root of the Bruins' success this season, though, as the team was only bested twice on the road. Competition against its traditional Pac-12 rivals in Tucson certainly didn't phase UCLA, as batters recorded 10 long balls throughout the weekend against then-No. 24 Arizona.
The final two sweeps against Arizona State and Utah saw run-rule victories apiece. They were sandwiched by nonconference midweek games in which UCLA, unsurprisingly, emerged victorious.
At this rate, it may be quite a while before the home audience bears witness to a Bruin loss.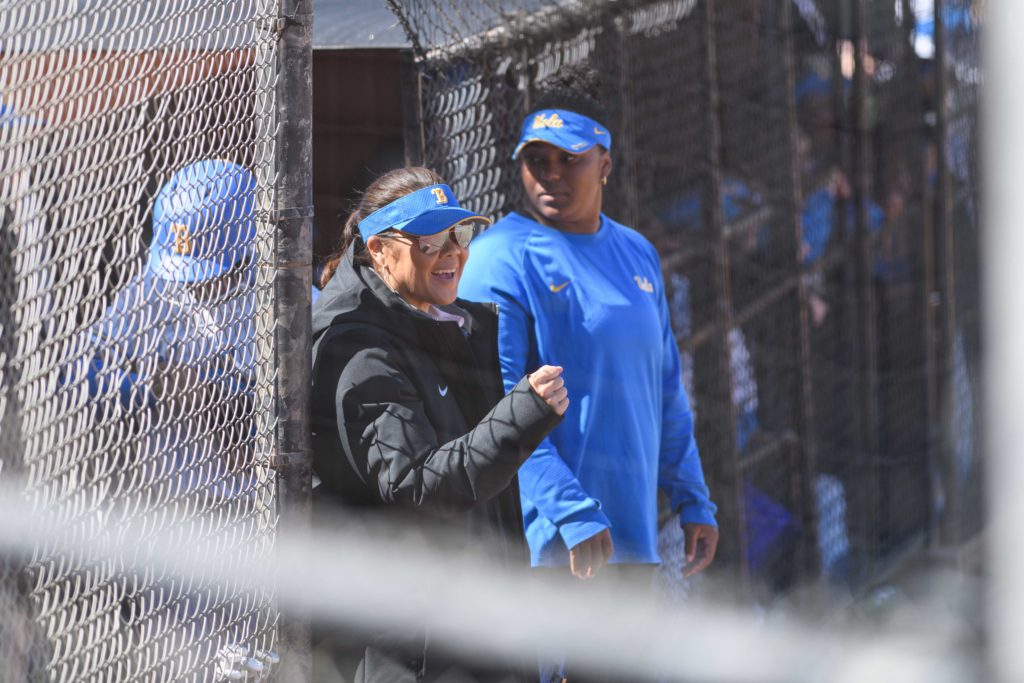 Dangerous depth
Sam Lieberman
Sports reporter
As Inouye-Perez said after the Bruins' final road trip of the regular season, the current squad has "by far the most depth we have ever had."
UCLA's depth has played a huge factor in its 50-win season. Inouye-Perez has been able to mix and match different players to complement hitting, speed and defense.
Besides the All-American-level performances of Faraimo and Brady, UCLA has gotten significant contributions up and down the roster.
The Bruins have 10 batters hitting over .300 and a team batting average of .344, putting them second in the nation. Additionally, they rank seventh in the country in team ERA at 1.56, dominating both sides of the ball.
Against Oregon on March 25, junior outfielder Lauryn Carter exemplified her team's depth with one big swing.
After a rocky 4-3 start in Pac-12 play, the Bruins were looking to string wins together on the road. Down 2-1 in the fourth inning with the bases loaded, Carter – who went 3-for-28 a season ago – blasted a ball over the left field fence for a grand slam.
Carter's clutch home run sparked a UCLA victory that day, and the team has not lost since.
The return of Aaliyah Jordan midway through the season certainly didn't hurt either.