Opinion: Bruins must fight for alumnus Eyvin Hernandez's release from wrongful detainment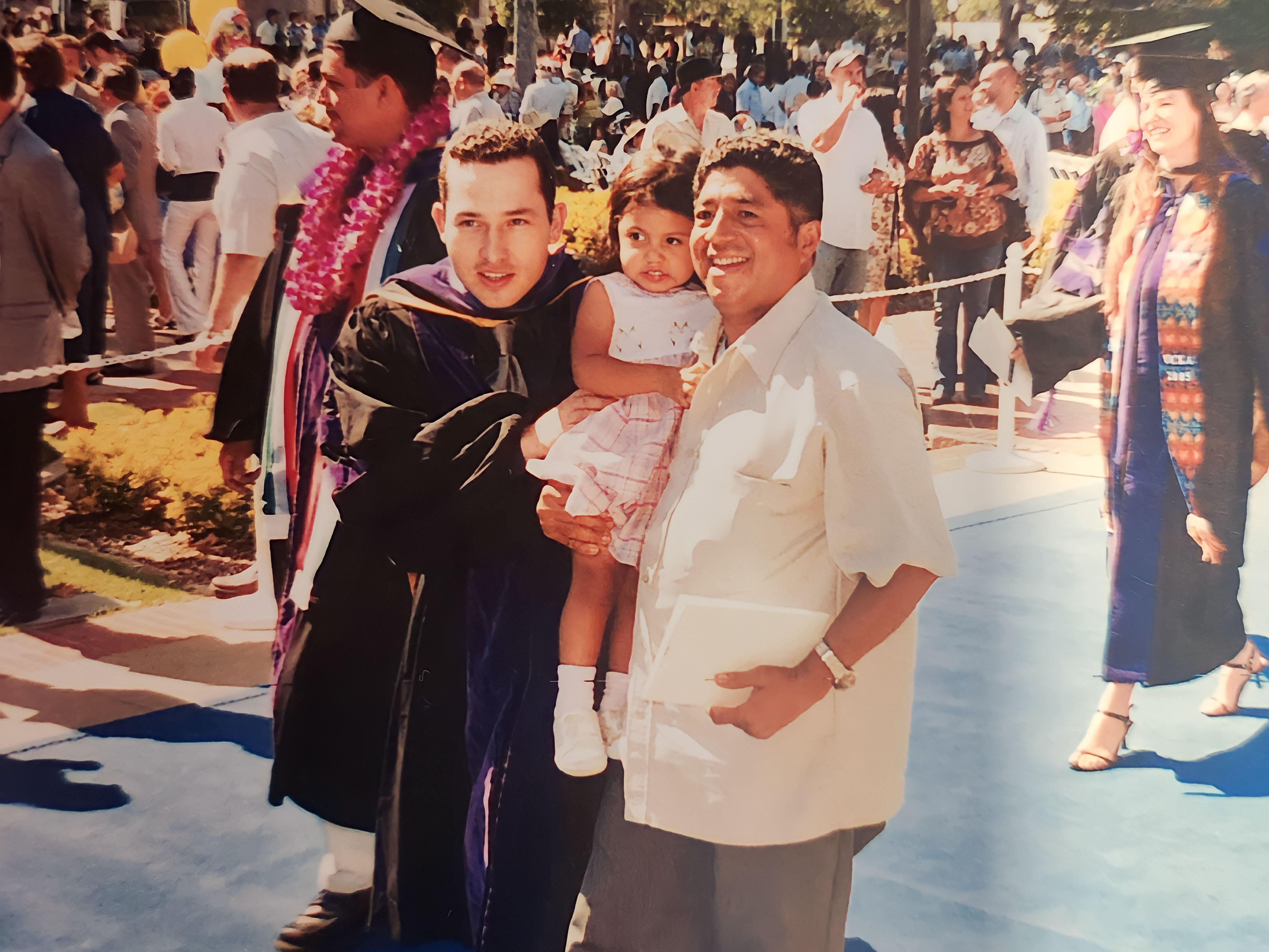 Eyvin Hernandez is pictured in a family photo during his graduation from the UCLA School of Law in 2005. Hernandez has been detained in Caracas, the Venezuelan capital, since his disappearance in March 2022. (Courtesy of Henry Martinez)
With UCLA alumnus Eyvin Hernandez's wrongful detention in Venezuela recently passing the one-year mark, his plea for a safe return home seems to have been ignored by the United States government.
Hernandez, who graduated in 2001 with a bachelor's degree in mathematics and physics and graduated in 2005 from the UCLA School of Law, was detained at the Venezuelan border and charged with criminal association and conspiracy.
An alleged guide at the Colombian border town of Cucuta led Hernandez and his friend, a Venezuelan national, toward the Venezuelan side of the border. On an unmarked dirt path near the Colombian-Venezuelan border, Hernandez was kidnapped by armed men in masks and handed over to Venezuelan authorities under alleged suspicion of being an American spy.
But Hernandez claims he had no intention to cross into Venezuela. While on a two-week vacation in Colombia, Hernandez had intended to accompany his friend to get her passport stamped by Venezuelan authorities at the border.
It took nearly seven months from Hernandez's initial detainment for his case to be designated a wrongful detainment by the U.S. State Department. To this day, Hernandez is still confined in a maximum-security prison in the Venezuelan capital of Caracas.
It's heart-wrenching to think how much suffering Hernandez continues to endure without the presence of family, friends or the support of U.S. legal counsel. According to Henry Martinez, Hernandez's half-brother, contact with Hernandez has been significantly limited since Oct. 1.
"Prior to that, we would have at least three, sometimes four calls a week, and about 15 minutes each," Martinez said. "And then after that, … it was dropped down to once to twice a week, five to 10 minutes."
Each phone call is becoming repetitive, with the same exchanges of words of encouragement and expression of sorrow from family members. The hope for a fair trial – as the Universal Declaration of Human Rights guarantees – is quickly becoming an illusion for Hernandez and his loved ones.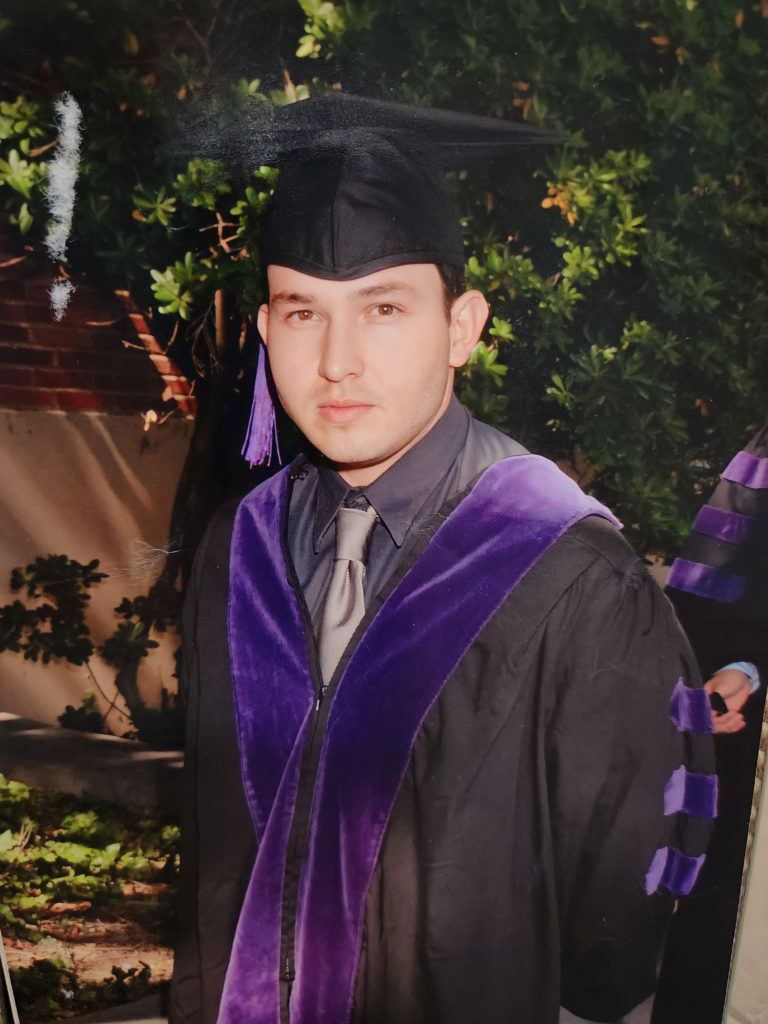 "I'm getting old now and not knowing when he'll be home really hurts," said Ana Sandoval, Hernandez's mother, in an emailed statement. "I miss my boy."
This case is just one instance of a multitude of ongoing concerns over the protection of the right to a speedy public trial under international human rights law. Further development is needed to ensure nations do not ignore the rule of law to arbitrarily detain foreign nationals.
Joseph Berra, director of the Human Rights in the Americas Project at the School of Law, said it's likely that the case currently involves a high level of negotiations because of the politics between the U.S. and Venezuela.
"The judicial process itself will be a political tool to try to … pressure the U.S. to meet certain demands for his release in some type of prisoner swap," Berra said.
Hernandez is just one of more than 60 Americans wrongfully detained abroad, according to reports from the summer. President Joe Biden even signed an executive order in July declaring the wrongful detention of U.S. nationals abroad a national emergency.
A case that made national headlines earlier this year is that of Brittney Griner, the WNBA star and two-time Olympic gold medalist who was released 10 months after being detained in Russia. Ultimately, it was the media's pressure on the Biden administration to negotiate with Russia that led to Griner's swift release through a prisoner swap.
Although Hernandez may not be a celebrity like Brittney Griner, he is part of the Bruin family. And like any other family, we need to come together to support a brother in dire need of justice.
Whether it's here on U.S. soil or outside our physical borders, an injustice anywhere is an injustice everywhere. No U.S. national abroad should have to feel as if they cannot rely on their own government for protection against the infringement of their rights.
Human rights are at stake here, and those who wield the power to advocate for the vulnerable cannot remain silent. As a UCLA community, we need to negotiate for Hernandez's freedom.
To Hernandez and his family, you are not alone in this fight. You will not be left behind. Together, we will push for a safe return.
To Biden and Vice President Kamala Harris, it's time to bring Hernandez back home.
Here's to justice for Eyvin Hernandez and every other person awaiting a fair trial abroad.