USAC 2023-2024 Candidate Debates: Student Wellness commissioner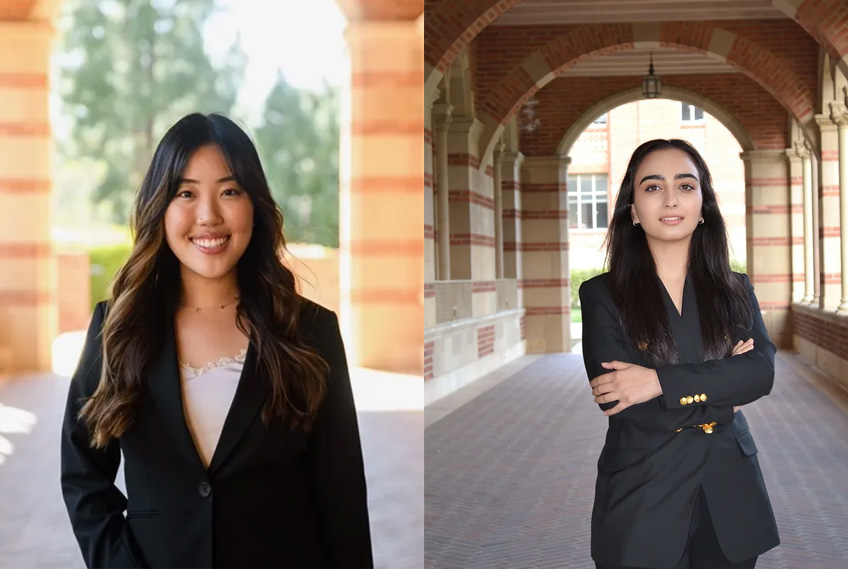 (Courtesy of Jennis Kang and Courtesy of
Anna Ramazyan)
One candidate for Undergraduate Students Association Council student wellness commissioner attended the second and final USAC 2023-2024 Candidate Debates on Thursday.
The Elections Board and the Daily Bruin co-hosted a series of debates between candidates in the upcoming USAC election. Two candidates are running for the position of student wellness commissioner. One candidate, Anna Ramazyan, did not attend the debate.
Jennis Kang, a third-year cognitive science and Asian American studies student, said she hopes to increase advocacy for and access to basic needs, as well as connect students with comprehensive, culturally-competent resources while ensuring the commission remains transparent.
Kang added that she hopes to improve health services offered through the Arthur Ashe Health Center and Counseling and Psychological Services.
"I have first-hand experience utilizing CAPS, and I know the exact places where CAPS falls short," she said. "If elected, I would use my position as a chance to let the people who are helping me decide who is on the CAPS board to be diverse members of our community."
Kang also said her experience directing the Bruin Necessities Committee for the SWC this year will help her deliver on her goals.
"I brought 500 free menstrual cups to campus. I secured $10,000 at USAC for basic needs kits, helped to kick start a $20,000 program to bring $50 to $100 gift cards for students to spend at the UCLA store," she said. "I am passionate and excellent at delivering real programs and getting student money spent in the places that really make a difference."
Students can vote in the election on MyUCLA starting May 5 at 12 pm. and ending May 12 at 2 p.m.