USAC 2023-2024 Candidate Debates: Facilities commissioner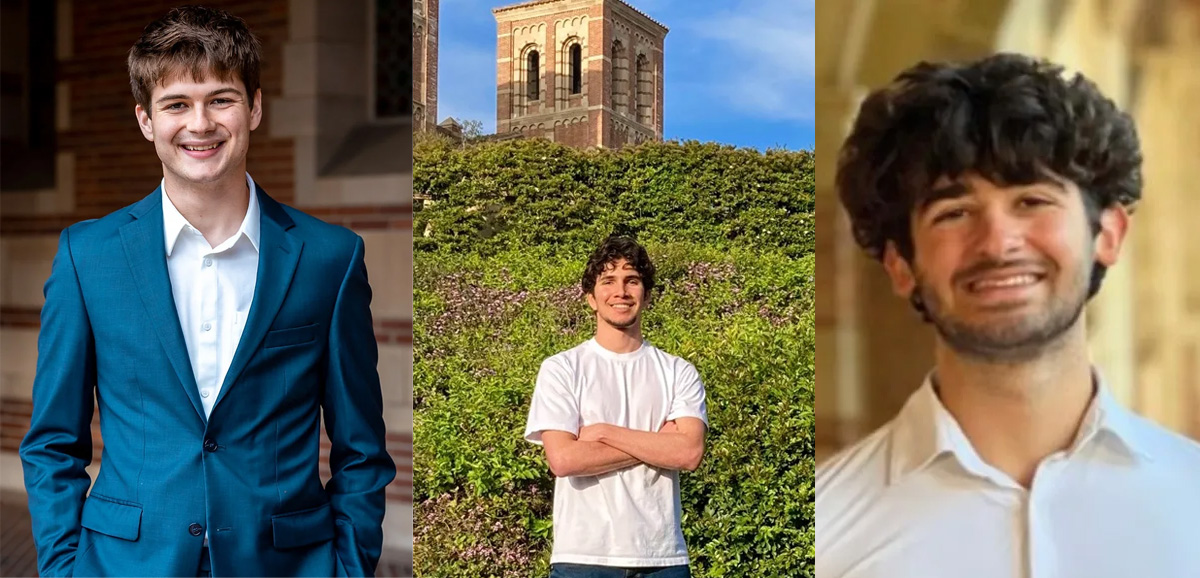 (From left to right: Courtesy of Evan Curran, Courtesy of Hamza Milbes, and Courtesy of
Christopher Korban)
One candidate for Undergraduate Students Association Council facilities commissioner attended the final USAC 2023-2024 Candidate Debates Thursday.
The Elections Board and Daily Bruin co-hosted a series of debates beginning at 7 p.m. between candidates in the upcoming USAC election. Two candidates are running for the position of facilities commissioner. One of the candidates, Christopher Korban, who is part of the United Bruin Movement slate, did not attend the debate.
Evan Curran, a second-year public affairs student, said cars in Los Angeles contribute heavily to greenhouse gas emissions and pose a safety threat to student pedestrians and cyclists. He added that he hopes to promote affordable transportation options for UCLA students.
Curran also said it is important to prioritize transportation safety given the prevalence of greenhouse gases in LA because of car emissions.
"I've been a train kid from day one. I have spent my life fighting for a UCLA station on the Sepulveda transit line," he said. "I have connections to the city council, the LA DOT (Department of Transportation), Metro, all of which I can leverage to bring about change."
Curren added that he hopes to make UCLA's facilities more accessible. He said cracked sidewalks in Westwood, damaged crosswalks and a lack of ramps are all issues he hopes to address if elected.
"Safety, sustainability and accessibility all have a unique intersection in our current environment facilities," he said."The actual infrastructure itself typically does not allow for people to have the same range of mobility that your able-bodied counterparts have."
Students can vote in the election on MyUCLA starting May 5 at 12 p.m. and ending May 12 at 2 p.m.