The Future: In Information Age, Generation Z must remain politically active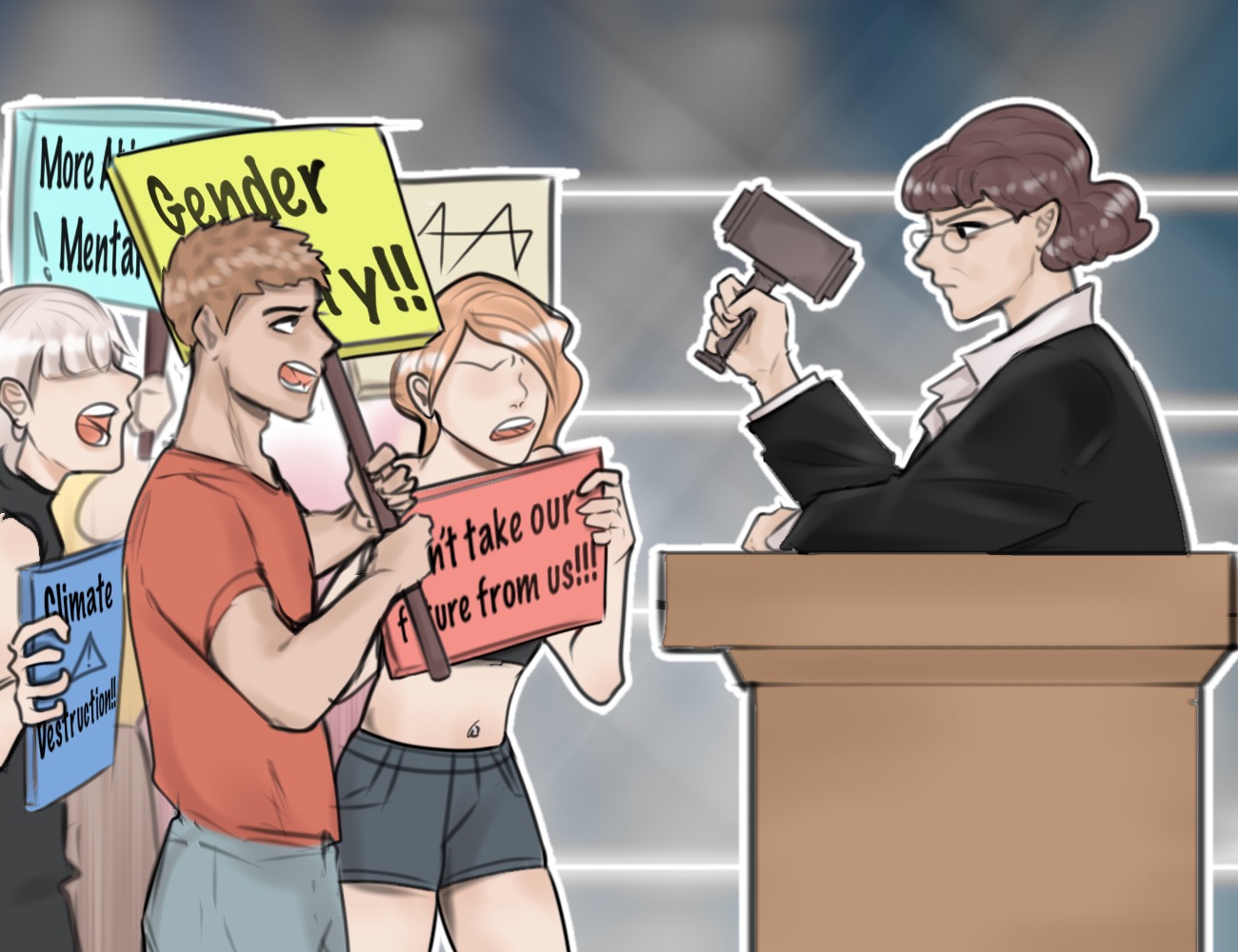 The future of Generation Z in politics becomes more promising every election cycle.
As a new generation grows up in the Information Age – the introduction of the vastness of the internet and technologies thereafter – a renewed optimism is brought into a deeply cynical world.
Most Bruins are members of Gen Z. With influential voices and hopeful attitudes for societal change, many students believe we are the only ones to fill the role of change assisted with the tools of technology.
"Our role is sort of similar to what people in the past have done: To just shine a light on issues that have been impacting all of us," said Antwan Adams, a fourth-year communication and political science student.
Gen Z must be taken seriously in their political advocacy to progress society toward a more equitable, just and sustainable future. In our future, we must remain motivated and not repeat the stagnant pattern followed by previous generations.
In the rise of a heavily digital age, technology enables more interconnected activism. Unlike previous generations, Gen Z can share information with thousands of people at the click of a button.
Sonia Liu, a third-year public affairs student, said we can instantly share social issues we care about on an Instagram story with all of our followers. Because of this, social movements can blow up overnight and change history.
In 2020, the Black Lives Matter movement was sparked by a single viral video of George Floyd's murder. Exemplifying the need for the ongoing battle for equality and equity, a police officer disgustingly and abhorrently suffocated Floyd until he was no longer breathing. A bystander secretly recorded it, and it was posted on social media, where it quickly spread and organizers took action. In a matter of days, protests sparked all around the country led by those in our generation.
By making as much noise as possible, Gen Z has started to become far more active in politics than its predecessors.
Nevertheless, Gen Z still struggles to be heard by legislative officials to successfully pass political reform. But our generation doesn't have the luxury of waiting for our turn to be in charge as we face issues that can truly be perceived as life-or-death.
Gen Z has no substantial power on issues that uniquely affect us, with the exception of key figures such as Greta Thunberg. These figures are often not taken as seriously because of their age. The future of our generation faces detrimental risks that obstruct our right to safety and the grim possibilities of being shot down in school or living on an inhabitable planet. When we receive the keys of politics, we must continue to lead.
"The older generations that are into politics, they want to shut us out. They want to dim our voices, they want to make sure that we're not out voting because they know how much we can sway," said Divine-Faith Johnson, a fourth-year political science student and the Undergraduate Students Association Council external vice president. "They know the power we have if educated properly, if brought together properly, the change that we can make."
While some may invalidate the efficacy of Gen Z, young people are some of the most powerful voices advocating for change. In the future, however, there is fear of what this will evolve into, with some worry that we will follow the conservative pattern that previous generations fell victim to.
"I do hope that Gen Z will still continue the current trend, … where we see a large majority actually still engaged in wanting to participate in social activism," Liu said.
As we advance in our careers, Johnson is fearful that we may evolve into a different mindset. She added that Gen Z's progress made in our youth may not continue as we age, especially once we start getting run down by a nine-to-five job or whatever life throws at us.
With all the political progress we have achieved thus far, it is imperative that Gen Z breaks this cycle and continues to be vocal and a part of the change. With varying degrees of individual participation, we nonetheless have a revolutionized collective consciousness, bound by the advancement of access to information.
"I'm not Superman. I can't save the world, but I can at least try to leave the world better than how I entered it," Adams said.
Gen Z has a very special hope for the future: To create something better than what we received for Generation Alpha and those after. We understand it's our responsibility to create change in the world because if we don't do it, no one will.
"I would love to be a world-changer in some capacity," Johnson said. "If everyone stays silent, then everything's going to stay the same."
Generation Z is often stereotyped to consist of social justice warriors. I sincerely hope to never see that change in the future.