UCLA community voices both optimism, concern over the use of ChatGPT in academics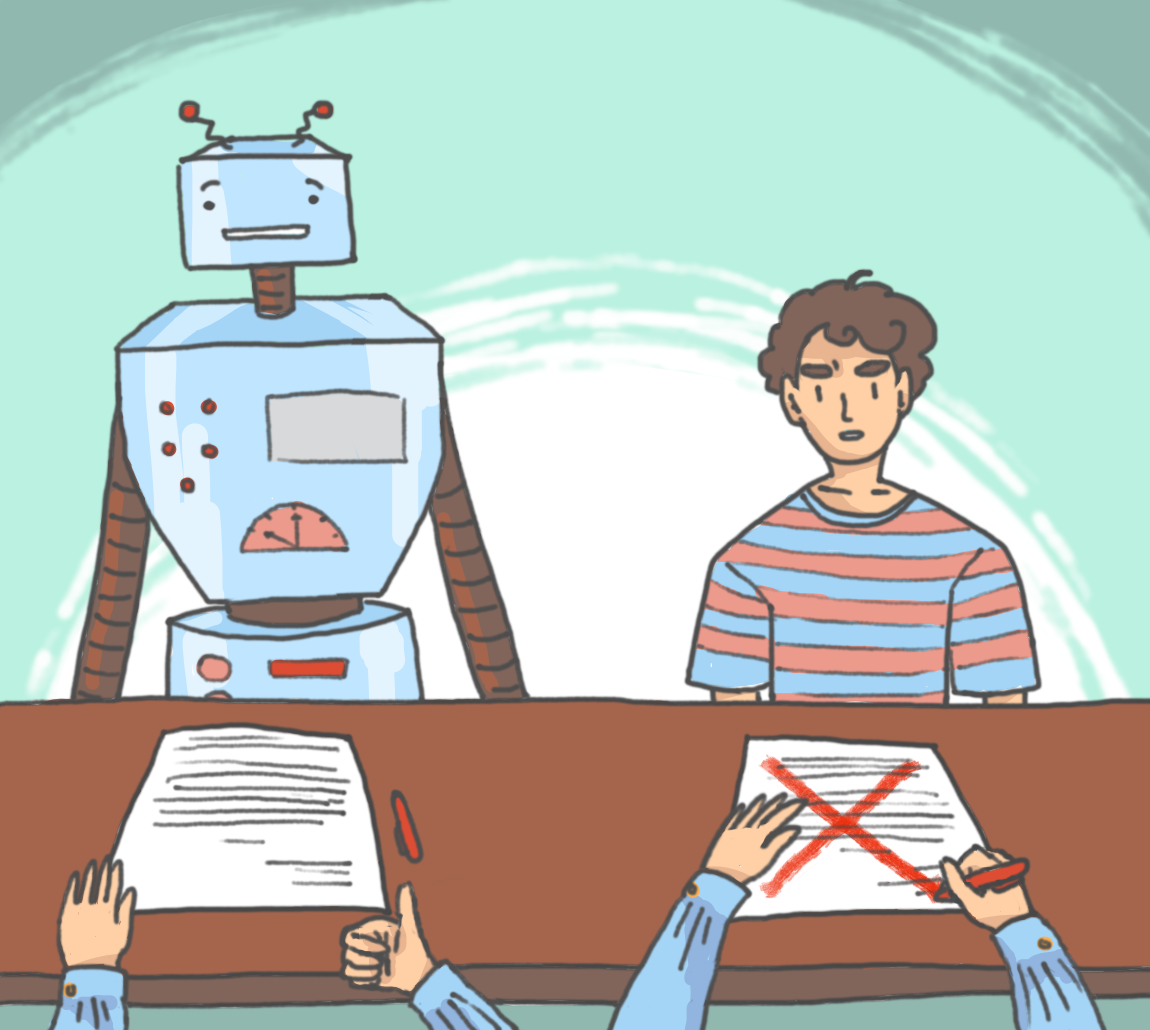 UCLA students and faculty expressed mixed feelings about the impact of ChatGPT and other artificial intelligence tools on academic honesty, learning and society.
ChatGPT is a product developed by OpenAI, an AI research and development company, that interacts with the user conversationally. The model can fix problems in computer code, explain concepts, polish writing samples and complete other similar tasks.
The academic community has raised concerns about using AI and ChatGPT in what may become academic dishonesty in the classroom. Administrators sent a university-wide email to students about university expectations regarding the use of AI in academic work at the start of spring quarter.
"Unless otherwise specified by the faculty member, all submissions, whether in draft or final form, to meet course requirements (including a paper, project, exam, computer program, oral presentation, or other work) must either be the Student's own work, or must clearly acknowledge the source," read the April 4 email.
To mitigate academic dishonesty, some professors have modified their courses, as students can otherwise integrate AI assistance into their work without great effort.
"I would be very, very concerned right now if I taught classes where students had to turn in writing," said Richard Korf, a professor of computer science.
Korf, who is also a fellow for the American Association for Artificial Intelligence, said students would need to acknowledge that ChatGPT was used to make edits or write in their university assignments to abide by the Student Code of Conduct.
ChatGPT could also change how educators grade students' work, said Tao Gao, an assistant professor of communication, adding that he might raise the standards for how he evaluates coursework.
Gao said before AI, students might still earn a high grade if they showed effort with polished writing. With ChatGPT, he said he could now lower grades if students do not write something unique. Students might not be prepared for that change, and he expects much backlash, Gao added.
However, ChatGPT could also positively affect the learning experience for students, according to faculty and students.
Korf said ChatGPT has the potential to serve as a valuable tool in assisting students to improve their writing skills. He added that a student of his who is not fluent in English used ChatGPT to enhance the quality of their writing, for example. He said the platform gives students who struggle with writing or certain non-native speakers an aid to learn how to write proficiently, he added.
Xuyang Zhou, a third-year computer science student, said he has asked ChatGPT to summarize and explain points and concepts made in lecture, which he thinks is a major benefit.
"When I use ChatGPT to write some code, I will say about 60% to 70% of the time, ChatGPT can give me some really helpful or 100% correct answers," Zhou added.
However, ChatGPT failed on more front-ended or complicated problems and still needs improvement, Zhou said. Also, in terms of grading, one of his professors has tried to check student answers against those generated by ChatGPT in the final exam to catch AI assistance, he said.
At the same time, the use of ChatGPT is relevant to the importance of human creativity and innovation, according to some professors.
Gao said he – and not ChatGPT – will ultimately be the one who designs the course. He added that ChatGPT only gives common answers, not something specific that students can only learn from the campus's faculty.
"We need to offer something original and insightful. And at higher education beyond undergraduate education, that has always been the goal," Gao said. "That has always been what we were trained to do."
Tre'Vani Bradshaw, a first-year computer engineering student, said he feels confident about the trajectory of AI technology within real-world situations.
"I have an optimistic opinion about it. I look forward to seeing how it's going to develop in the future and how it can help us do our tasks, like everyday life tasks, more efficiently," Bradshaw said.