UCLA's expansion of digital registry advances efficient and representative research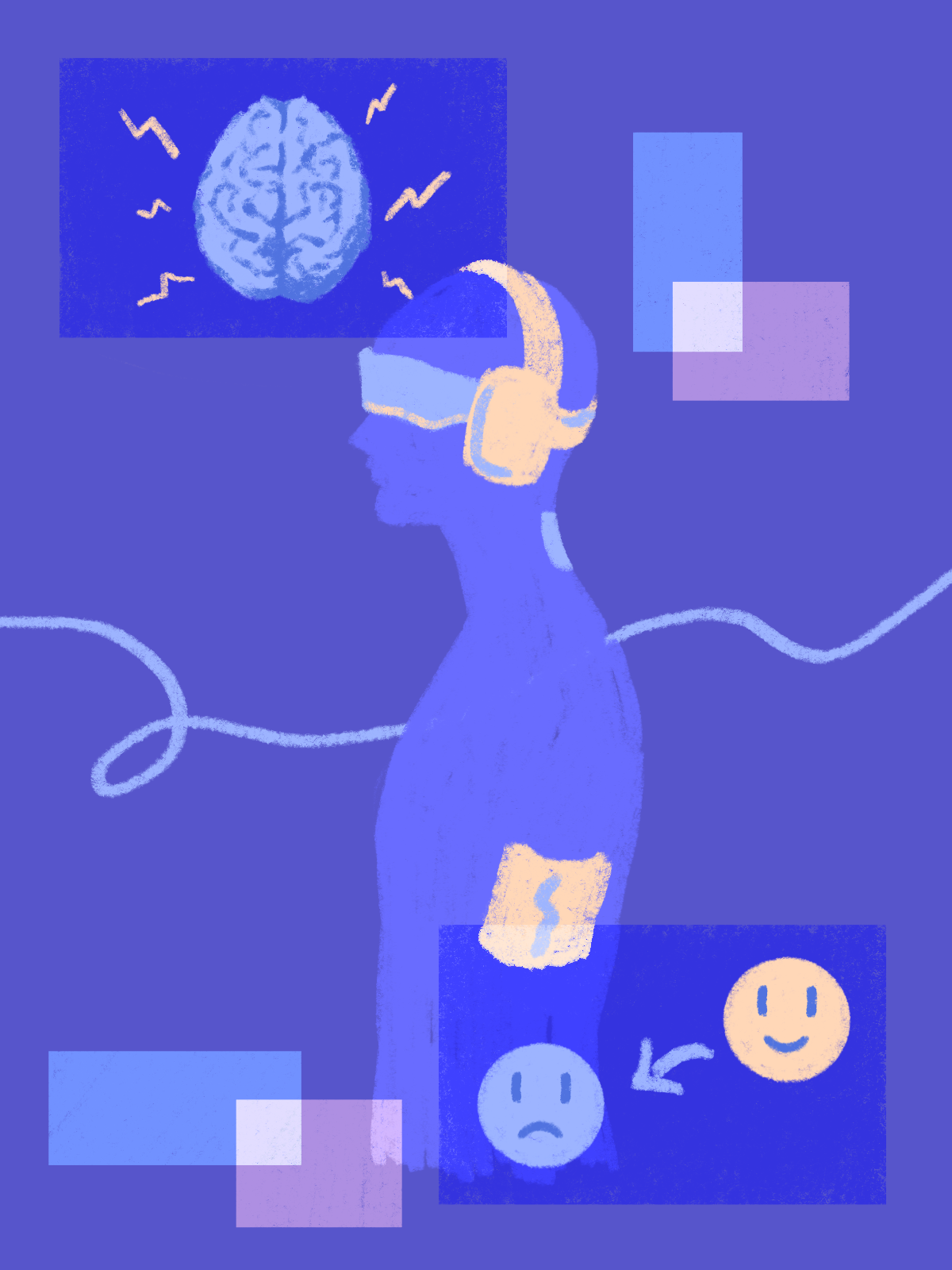 (Isabella Lee/Illustrations director)
April 30, 2023 10:32 p.m.
UCLA researchers are expanding their digital registry for depression research recruitment beyond campus into the greater Los Angeles area.
Created over a year ago, the registry is a collaboration between the UCLA Depression Grand Challenge – an initiative focused on cutting the global burden of depression in half by 2050 – and the UCLA Center for SMART Health, which aims to transform health care through the integration of new technology. The program creates targeted enrollment of participants for clinical studies, said Dr. Arash Naeim, chief medical officer for clinical research at UCLA Health and founder of the registry. The digital solution tackles longstanding hurdles in research recruitment, paving the way for more efficient studies, he added.
Eliza Congdon, UCLA Depression Grand Challenge project director and associate adjunct professor of psychiatry, said the expansion of the registry would accelerate conducting clinical research in large populations.
"We have had to screen like five to ten times as many individuals as we need for our study in order to find enough eligible people who want to participate," she said.
The registry expansion will help researchers with the goal of the Depression Grand Challenge to identify genetic, social and environmental mechanisms of depression throughout LA, which will help accelerate screening and diagnosis of the disorder, Congdon added.
By facilitating recruitment, the registry allows researchers to direct their money and skills to ask and answer important questions pertaining to depression and its research, according to Clara Lajonchere, UCLA Institute for Precision Health deputy director and adjunct professor of neurology.
"Depression is one of the biggest problems that we are facing as a society, and our young people are experiencing increased risk rates of depression and suicidality and a whole host of other mental health issues," Lajonchere said. "Whatever we can do to accelerate the pace of research is what patients and society need right now."
Researchers will also be able to use specific criteria to select participants from the pool most suited for their clinical trial, Naeim said. This is advantageous, as there are drawbacks to reaching out to a large number of people who may or may not be eligible for a study, he added.
"Some of the eligibility requirements are aspects that may not be traditionally available data," he said. "For example, what type of smartphone do they use or do they have Wi-Fi at home – these are not elements of data that we have readily available."
Naeim said, having the community and patient population join the registry in advance will show people that researchers are interested in conducting research in an innovative area – in this case, approaching mental health and depression using different technology. Recently, UCLA researchers worked on the Digital Mental Health Study, a collaboration with Apple, which researched how data collected from Apple technology and sleep-monitoring devices relate to symptoms of anxiety and depression. The registry allowed researchers to meet enrollment goals for that study, Congdon said.
The expansion of the registry helps ensure that future studies will encompass a population representative of LA, one of the most diverse cities in the United States, Naeim added. The registry has obtained approximately 20,000 participants, Congdon said.
"This will also give us an opportunity to expand beyond UCLA Health and also recruit a much more diverse group of people – diversity of age, race, socioeconomic status," Lajonchere said. "In that way, it is going to be much more representative because unfortunately, many research projects are not generalizable."
Expanding the reach of the registry will also help identify control groups or people who do not experience symptoms of depression to compare with those who do, Lajonchere said.
Naeim added that similar registries could focus on other diseases in the future, such as Type 2 diabetes.
"We can share with other academic medical centers and partners across the nation … that UCLA is the place where we can do things that are new and exciting," he said.