UCLA softball makes its way to Long Beach for midweek 'checkpoint' match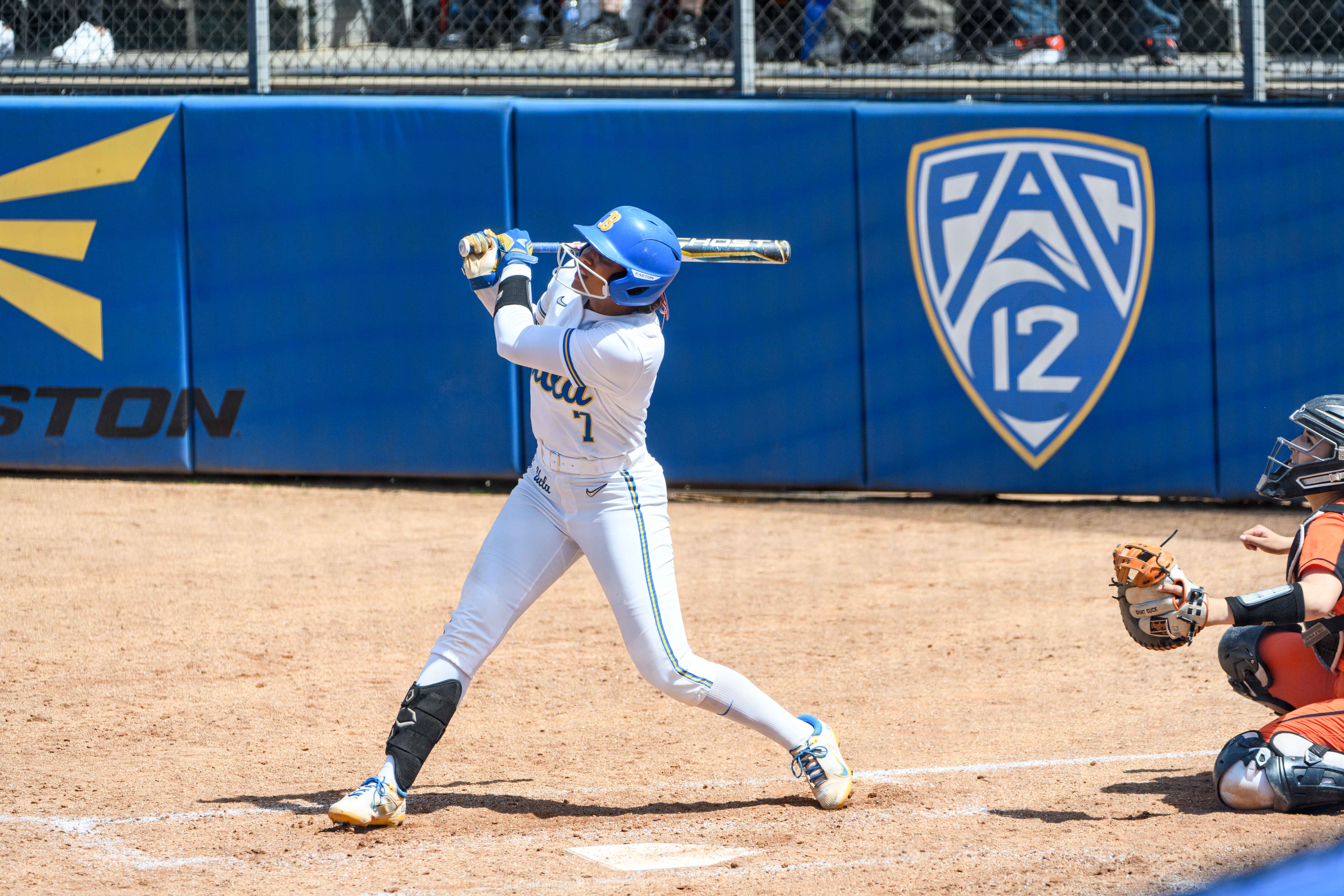 Maya Brady watches the ball fly after a hit at the plate. The redshirt junior utility for UCLA softball currently leads the Pac-12 in batting average, slugging percentage, on-base percentage, runs scored, hits and total bases. (Ella Greenberg Winnick/Daily Bruin)
Softball
---
Long Beach State
Wednesday, 6 p.m.
LBSU Softball Complex (Long Beach, CA)
ESPN+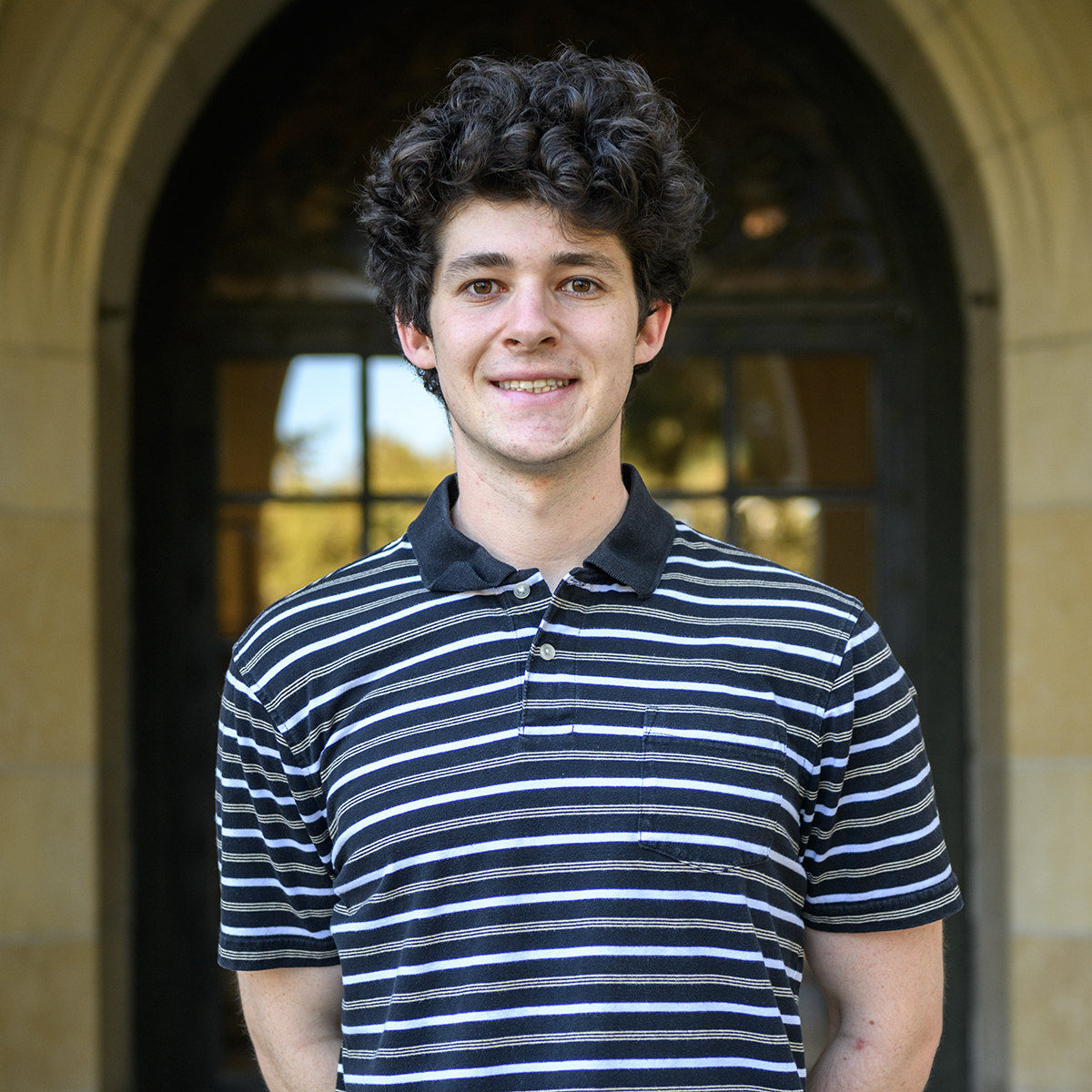 After a power surge in Tucson, the Bruins return home with some new hardware.
No. 2 UCLA softball (39-4, 15-3 Pac-12) is set to visit Long Beach State (21-18, 11-4 Big West) for a midweek contest Wednesday. The Bruins will look to win their 13th game in a row and seventh straight on the road.
Last weekend, UCLA completed its third consecutive sweep in Pac-12 play against Arizona. Redshirt junior utility Maya Brady homered in each game against the Wildcats and went 5-for-10 with seven RBIs. Brady's performance earned her Pac-12 Player of the Week – the fourth such award of her career and second this season.
During UCLA's 12-game win streak, Brady said the Bruins have successfully locked in and scouted their competition during the last month.
"I think we have been paying super close attention to detail," Brady said. "Not only this weekend, but the past couple weekends, the team is doing a really great job just focusing in and making a collective plan together."
Freshman utility Megan Grant also garnered an award, winning Pac-12 Freshman of the Week for the second time. Grant had two home runs and five RBIs in Sunday's series finale, amounting to 10 total home runs on the season.
Grant has recently stepped in the leadoff spot for the Bruins, but it's not an unfamiliar spot for the freshman.
"In travel (ball) I led off, so it was something that was familiar to me," Grant said. "When Coach I first told me about it, I was like, 'Yeah, I'm ready to do whatever it takes.'"
Coach Kelly Inouye-Perez had nothing but praise for her star freshman's composure.
"Bottom line, Megan's doing an outstanding job," Inouye-Perez said. "She doesn't play like a freshman, which is impressive. She has the ability to communicate through her successes or failures and be able to come back to the team and share information, which is what all great leadoffs do."
On Wednesday, the Bruin hitters may face either Shannon Haddad or Eryka Gonzales. The pitching tandem leads the Beach in ERA, appearances and innings pitched.
On offense, Long Beach State possesses just two hitters who are batting over .300 and slug .371 as a team. The Beach has totaled 15 home runs this season – the same amount that Brady boasts alone.
Currently tied for first place in the Big West, Long Beach State has fared well against conference opponents but found limited success against ranked competition. The Beach, however, did beat No. 16 Baylor and Boston University – both of whom sit two spots outside the top 25. But the Bruins are the highest-ranked opponent on their regular-season slate.
Redshirt junior catcher Sharlize Palacios said the quick trip can only help UCLA in the long run.
"These games are really good to be able to have one in the middle of the week to see where we are and get that checkpoint," Palacios said. "The more us hitters get live pitching, the more it's going to help."
Inouye-Perez said she views the midweek game as a chance to give some of her non-everyday players some playing time.
"Something that benefits from having a team with a lot of talent and a lot of depth is that no one's taking the day off. Everyone wants to continue to stay sharp, and they want opportunities," Inouye-Perez said. "Every opportunity is a golden opportunity."