Op-ed: 'Trojan horse of TikTok' flagrantly threatens democratic right to privacy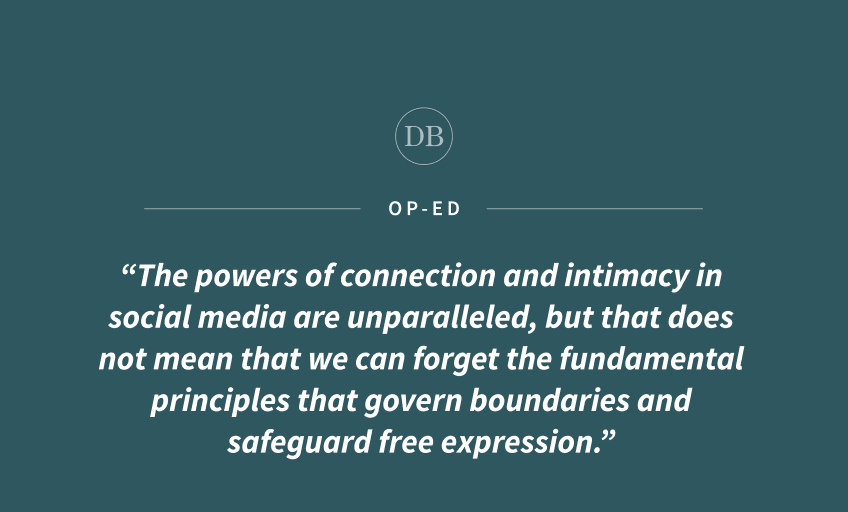 TikTok has the world's attention at its fingertips, with almost 150 million users in the United States alone. From funny cat videos to dances and political news, the average user spends over 90 minutes a day scrolling through the app.
With great power comes great responsibility, and a platform as large as TikTok is no exception. A closer look reveals that the company has ignored this adage at the cost of user safety and privacy. Specifically, TikTok's algorithm has been optimized to the point that risky behaviors, such as the Benadryl challenge and #skinnycheck, proliferate unchecked. Furthermore, the app's ability to push engaging content stems from deceptive data collection techniques.
As TikTok has recently come under scrutiny in hearings held by the House Energy and Commerce Committee, some harken back to the 2016 election. After credible allegations of Russian election interference through Facebook, many were shocked by congresspeople's inane questions to Meta CEO Mark Zuckerberg, such as those about how he monetized his free platform. While some may want to disqualify the concerns of those in office as misguided, it is arguable that our representatives' concerns are worth taking seriously this time around.
Though TikTok's negative aspects may be considered inevitable given its size, the truth remains that its recipe for views and virality is akin to rummaging through one's diary at will. Just to name a few worrying pieces of data collected by the app: unique phone identifiers, copy-and-paste clipboard data, keystroke data, geolocation, messages, contacts and more are up for grabs.
This egregious intrusion of one's online footprint is uncalled for and ripe for blackmail.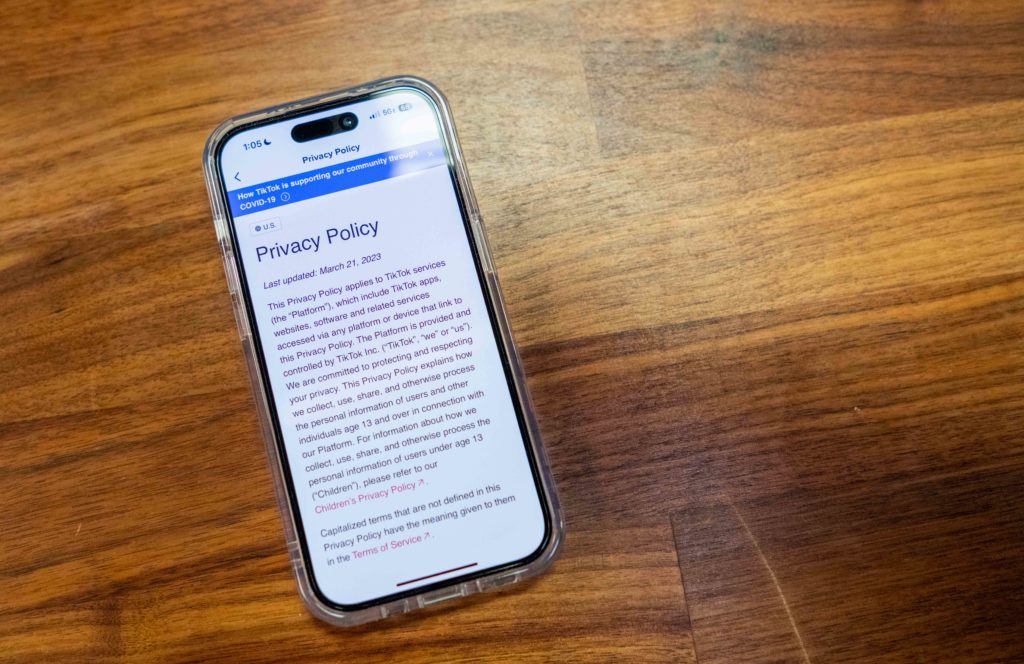 Even if one supposedly has nothing to hide, it is important to recognize that those who do are often the voices of dissent that propel democracy forward. Social media's ability to promote critical journalism to this end is a powerful trait, but it is shockingly not a feature that TikTok seems to embrace. Quite the contrary, the platform has recently admitted to monitoring the movements of Forbes journalists to uncover sources who offered evidence of the company's links with China.
This sort of fear-based surveillance is antithetical to a healthy democracy and goes against the fundamental American values of free speech and freedom from unwarranted searches outlined in the First and Fourth Amendments.
In today's world, our online data must be protected to the same extent as our speech. The fundamental right to privacy is inalienable and has been enshrined in both the United Nations Universal Declaration of Human Rights and the California Constitution. With the passage of Proposition 24 in 2020, California continues to set the standard of how our data should be managed in terms of consumer protections.
To stand by the right to privacy is to stand by truth and democracy. We as a generation cannot succumb to the Trojan horse of TikTok. The powers of connection and intimacy in social media are unparalleled, but that does not mean that we can forget the fundamental principles that govern boundaries and safeguard free expression.
Let us not repeat the mistakes of those who warned of Facebook's harms yet ended up being consumed by its vices. Let us advocate for responsible technology, hold corporate interests accountable, and push to legally establish and protect – in the digital sphere – the principles of personal sovereignty that our Founding Fathers fought so hard to preserve.
Aashay Ghiya is a first-year data theory student at UCLA.