USAC proposal will use surplus to partly cover commuter students' parking permits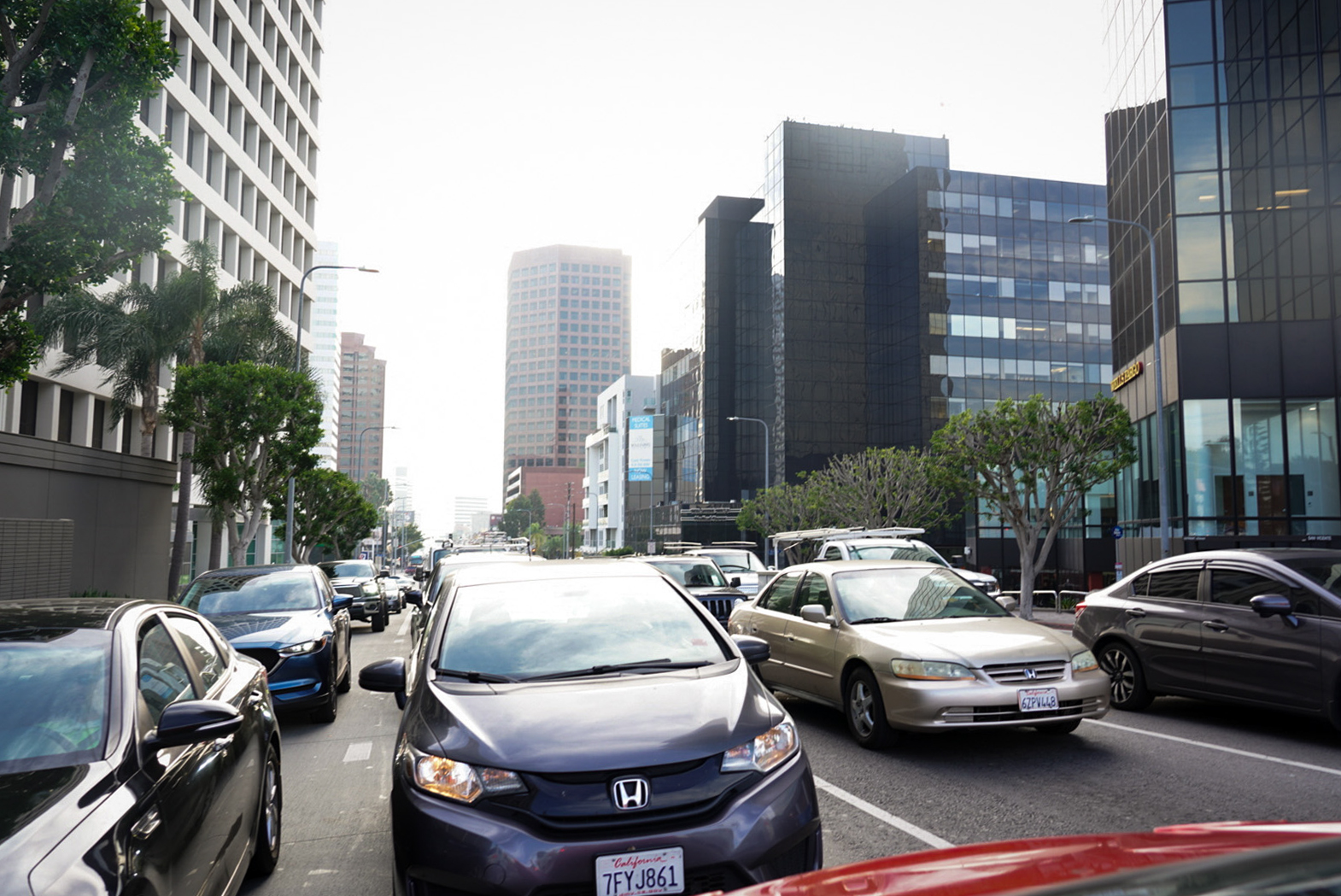 A road full of cars is pictured. The Undergraduate Students Association Council approved funding for a proposal that would give commuter students $50 to pay for parking permits on campus. (Daily Bruin file photo)
April 12, 2023 12:15 a.m.
The Undergraduate Students Association Council approved a proposal to use surplus funding to help commuter students pay for on-campus parking permits.
The commuter aid proposal suggested by General Representative 2 Naomi Hammonds and passed on March 14 would cover $50 of commuter students' parking passes, which are currently priced at $292.93 per quarter, using surplus funds. $8,500 of the $15,000 requested was approved by USAC for the proposal.
According to UCLA's 2021 State of the Commute, 81% of the campus' population, including undergraduate and graduate students and faculty and staff, are commuters. In fall 2021, the report found that 1% of commuters fell under extreme commuting conditions, which describes the circumstance of those who reside 50-120 miles from campus or drive a minimum of 90 minutes one way to or from campus.
Students said their commute to campus could often pose difficulties.
Katie Garmendia, a third-year labor studies and sociology transfer student who commutes from the San Fernando Valley, said commuting to campus is a substantial financial burden.
"I take the bus. I can't imagine how other people are spending so much money on a permit and paying for their own gas," Garmendia said. "It's definitely a big barrier."
The price of parking permits continues to increase and affects commuter students' ability to become involved in extracurriculars or other activities on campus because they must worry about commuting finances, according to the proposal.
USAC Financial Supports Commissioner Sara Broukhim, a third-year cognitive science and political science student, said the majority of the funding for the program came from a combination of USAC surplus funds and UCLA Transportation funding. Hammonds added that the team secured an additional $30,000 from the UC Office of the President's basic needs innovation funding budget.
Garmendia added that though she has a car, she chooses to take the bus because it's essentially free. She said taking the bus limits her ability to become involved in campus activities because of the long commute.
"It's really hard to be involved in campus. … It's just really inconvenient. I haven't paid for the parking permit because it's just too much," Garmendia said.
Hammonds, who is a commuter student herself, said she wanted to focus on groups such as marginalized students and students with dependents with this proposal. She added that the proposal is only a start to creating an inclusive environment for commuter students.
Urooj Naveed, a fourth-year history student who commutes from Fullerton, said that $50 of aid would be significant, especially for students who are carpooling or driving an electric car. Naveed, who drives a hydrogen-fueled car, says that saving gas is important for her, as her commute is over 80 miles round-trip.
Naveed added that she feels making the permit application student-friendly would be even more helpful, since she has personally had past struggles with navigating the permit system. Naveed said it's frustrating that students have to first go through a process to get cleared for a permit and then get placed in a queue with thousands of other students, which still doesn't guarantee a permit.
"I do think that making the entirety of the application will still be a big priority for me, but obviously the money helps, even if it's just $50," Naveed said.
Both Hammonds and Broukhim said listening to commuter students will help build a more supportive community.
"We're hoping to get a better populace, gain more applications, and then be able to distribute more funds," Hammonds said.