UCLA women's basketball stings Sacramento State Hornets to open NCAA Tournament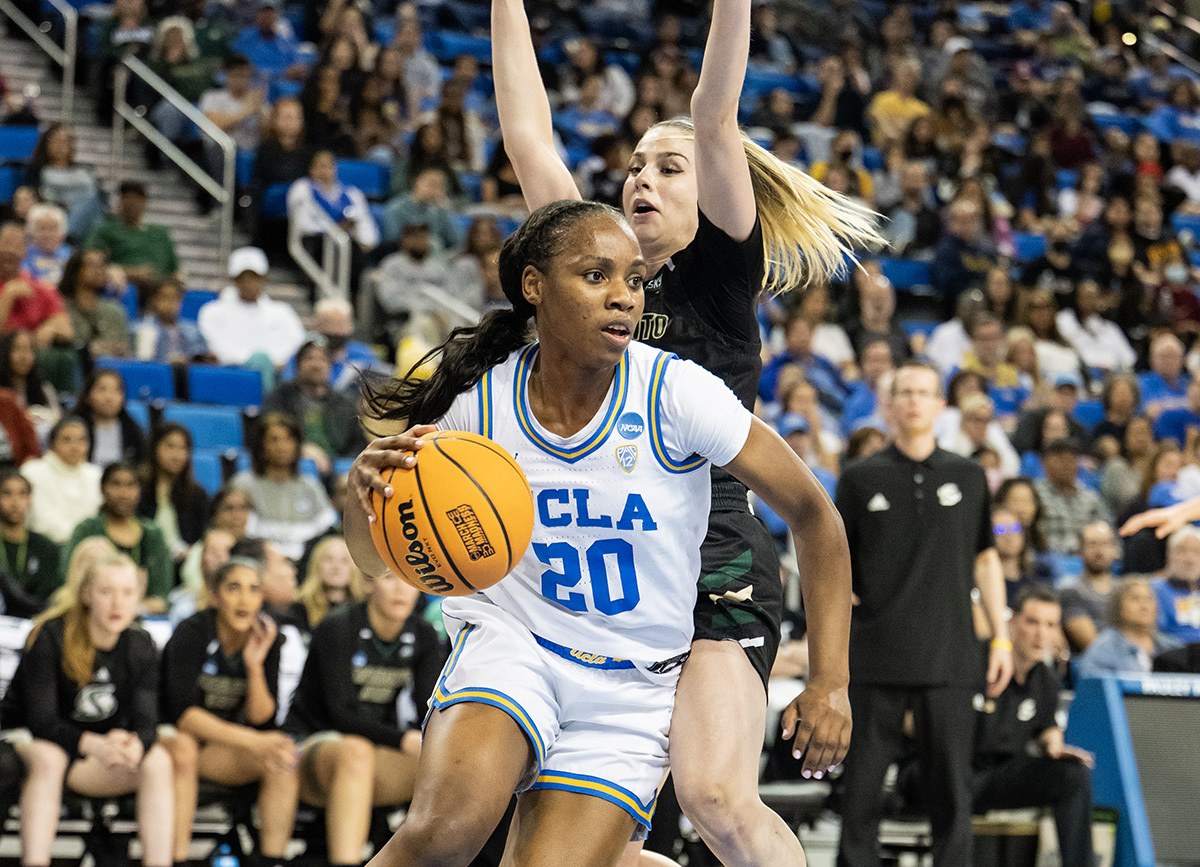 Senior guard Charisma Osborne drives to the hoop. Osborne – in what is likely her second-to-last game in Pauley Pavilion – notched her sixth double-double of the season with 11 points and 12 rebounds. (Alex Driscoll/Daily Bruin staff)
women's basketball
---
| | |
| --- | --- |
| No. 13 seed Sacramento State | 45 |
| No. 4 seed UCLA | 67 |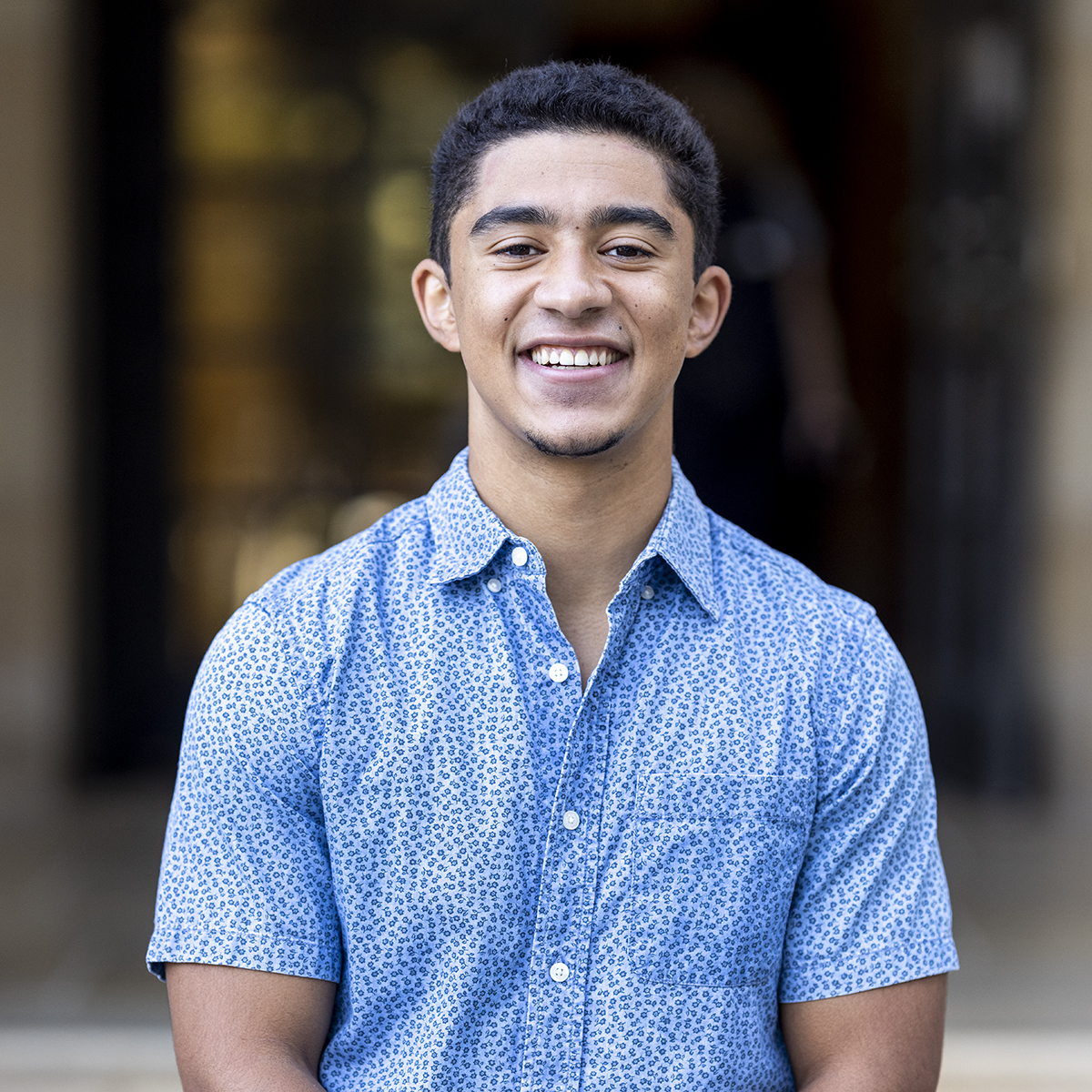 March 18, 2023 11:04 p.m.
This post was updated March 18 at 11:38 p.m.
In their first NCAA Tournament appearance since March 2021, the Bruins wasted no time making sure it wasn't a one-and-done showing.
No. 4 seed UCLA women's basketball (26-9, 11-7 Pac-12) opened the game on a 16-2 run over the opening four minutes and never trailed in its 67-45 NCAA Tournament first-round victory over No. 13 seed Sacramento State (25-8, 13-5 Big Sky) on Saturday night in Pauley Pavilion. Senior guard Charisma Osborne earned her sixth double-double of the season to help the Bruins advance to a second-round matchup against No. 5 seed Oklahoma back on their home floor Monday night.
Osborne said the team was ready heading into its first game in 13 days.
"Even before the game, we were having so much fun in the locker room and when we came out," Osborne said. "The energy – seeing so many people out there – I know we were all just super excited to play. It's been a while."
In front of its largest home crowd of the season, UCLA's offense found success early, making six of its first eight attempts to break the game open.
Freshman guards Kiki Rice and Londynn Jones combined to make their initial four shot attempts of the duo's first-career NCAA Tournament game to get the Bruins going. Rice opened with three straight makes, including an and-1 score, before Jones nailed a 3-pointer to extend UCLA's run to 14-0 over three minutes and the score to 16-2.
Coach Cori Close said Rice, who finished the first quarter with 10 points on 4-of-6 shooting, has improved her confidence drastically from the beginning of the season.
"(Rice) was sort of a paralysis by analysis – she just was overanalyzing everything," Close said. "She just had to love the game, had to slow down before it could speed up. She just had to go through that learning process. But she's relentless, and she's really smart."
After the freshman guards got things started, the veteran Osborne began making an impact in multiple phases.
With just under four minutes to play in the opening period, Osborne flashed her defensive skills with a chase-down block before immediately drilling a midrange jumper. Moments later, Osborne grabbed a defensive rebound before finding Rice in the corner for a wide-open 3-point make.
But Osborne was just getting started in the first game of what is likely her last NCAA Tournament run for the Bruins.
Despite being the second-shortest member of the UCLA roster, Osborne grabbed eight rebounds in the second quarter alone and added four points and a pair of assists during the period. With two minutes left in the first half, redshirt sophomore Emily Bessoir converted one of Osborne's dimes into a 3-point make to push the Bruins' lead to 38-21.
Rice said the team has continued to encourage Bessoir to be more aggressive in searching for her own shots.
"She's a really sweet girl. Sometimes at the beginning of the game, she's not super aggressive, … she's trying to get everyone else involved," Rice said. "But when she's hitting shots, and she's playing great, our team is so much better."
Bessoir finished with eight points in the quarter to lead all scorers, but it was Osborne who nailed a pullup jumper in the final minute of the half to give UCLA a 40-21 lead heading into the final 20 minutes.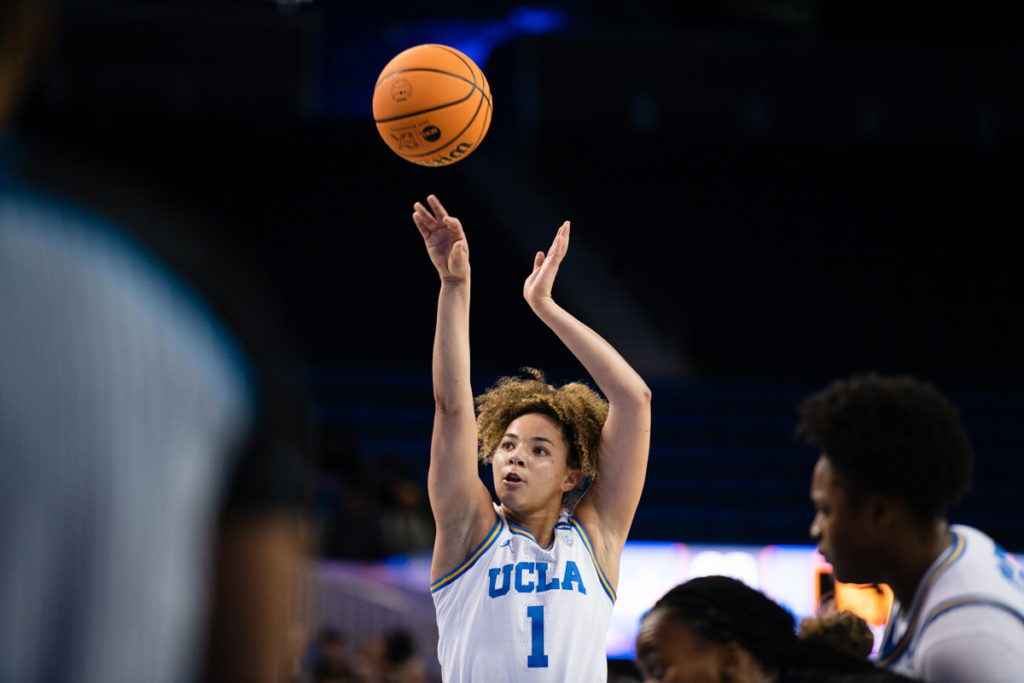 After shooting 50% from the field in the first half, the Bruins' offense stumbled to a 6-of-20 shooting mark in the third quarter. But the visiting Hornets were unable to take advantage as they shot 4-of-13 from the field themselves and were held to just 11 points during the frame.
Osborne continued her masterclass as she snatched another three rebounds and swatted her second block of the game. Bessoir made each of her two shot attempts to help the blue and gold overcome its worst offensive quarter of the game and extend its lead to 54-34 heading into the final period.
With the game out of reach in the final period, freshman forward Gabriela Jaquez scored six of her eight total points to close out her first-career NCAA Tournament game. Osborne clinched her double-double late with a midrange jumper with just more than three minutes to play as the Bruins made the win a formality.
"This team wants to do really great things, and so we're going to have to play better," Close said. "But this team is hungry. I'm not worried about that at all."
UCLA will be back in Pauley Pavilion on Monday to take on No. 5 seed Oklahoma at 7 p.m. in the Round of 32 matchup.

Carlson is currently a staff writer on the football, men's basketball and women's basketball beats. He was previously a reporter on the softball and men's golf beats.
Carlson is currently a staff writer on the football, men's basketball and women's basketball beats. He was previously a reporter on the softball and men's golf beats.