Opinion: UC should put its mouth where its money is with investment transparency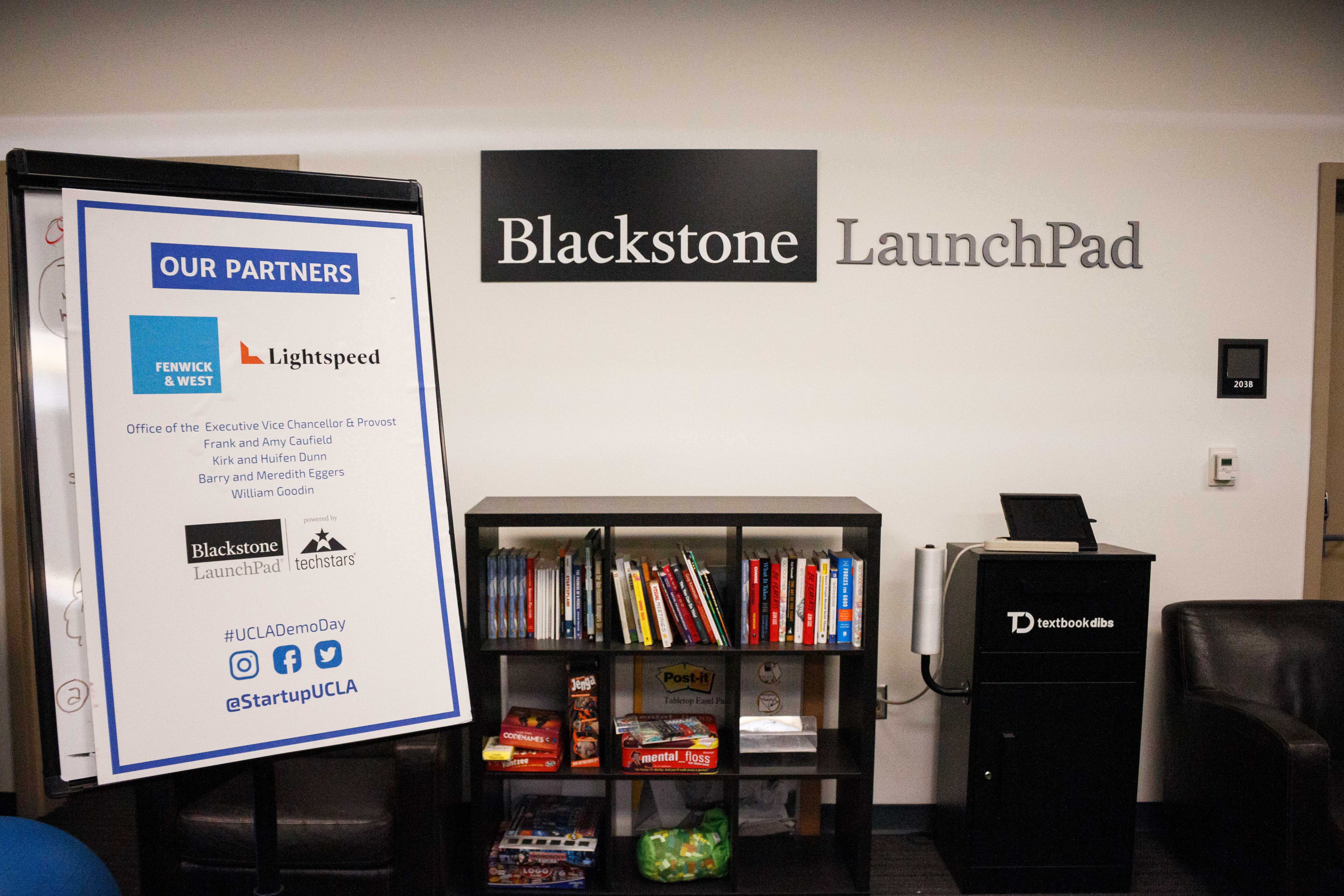 The entrance to UCLA Startup, which currently has a partnership with Blackstone's charitable foundation through its Blackstone LaunchPad program, is pictured. The UC system must provide greater transparency about its $4 billion investment with Blackstone's Real Estate Income Trust. (Jeremy Chen/Assistant Photo editor)
Correction: The original version of this article incorrectly stated UC Investments cannot withdraw its investment in Blackstone Real Estate Income Trust for six years. In fact, it cannot withdraw its investments for five years plus two years of limited withdrawals.
This post was updated April 4 at 9:01 p.m.
Any financial decisions made by our institution that have the ability to create a huge economic impact should be very carefully considered.
On Jan. 3, UC Investments and Blackstone Inc. signed a deal agreeing to invest $4 billion in the Blackstone Real Estate Income Trust. Later that month, an additional $500 million was added under the same terms.
UC Investments operates under the UC Board of Regents and strategically invests the university's endowment, currently valued at about $20 billion, and other financial assets. Blackstone is a private asset management firm that partners with prospective investors to build businesses.
From their investment in BREIT, which owns and finances income-producing real estate, UC Investments has been promised an 11.25% minimum return over a period of six years, with a commitment of up to $1.125 billion of its own holdings in BREIT to pay to the UC to make up the difference if the minimum return rate is not reached.
According to an emailed statement from UC Investments, one of its top priorities in investing with Blackstone is ensuring that the UC pension fund, which is around $81 billion, can pay out retirement benefits to faculty and staff.
It seems too good to be true.
UC Investments and Blackstone may want the world to believe that there is little risk and guaranteed high returns associated with their partnership. Unfortunately, high expectations can indicate high risk, which is dangerous for pension holders, current employees and the entire UC community who all count on UC Investment's ability to handle their money with care.
UC Investments and Blackstone owe members of the UC community transparency when it comes to where our money is going and what it is being used for.
Mark Karlan, a continuing lecturer at the UCLA Anderson School of Management and former CEO of Imperial Credit Commercial Mortgage Investment Corp., a publicly traded REIT, said UC Investments cannot withdraw its investment for five years plus two years of limited withdrawals, which increases risk because the UC cannot cash out on its investment at any point even if the REIT performs poorly.
Since November, Blackstone has blocked investors from withdrawing their investments from BREIT amid growing concerns about the trust's financial state. More investors cashing out indicates weaker returns in the long run, putting the UC's investment in jeopardy.
Immediately after news broke out about UC Investment's deal with BREIT, a letter signed by unions representing 110,000 UC union members addressed to UC Chief Investment Officer Jagdeep Bachher demanded immediate divestment of its holdings in Blackstone, citing the company's history of unethical housing practices.
During the Great Recession in 2008, Blackstone took advantage of massive foreclosures to acquire vast swaths of housing at extreme discounts. As the economy rebuilt itself, Blackstone became one of the world's biggest corporate landlords through their company Invitation Homes, a single-family rental company. Invitation Homes now owns over 82,000 single-family rental units and charges exorbitant rents to tenants.
According to Joan Ling, former professor of urban planning at UCLA, buying single-family homes and turning them into rentals is an elite form of corporate financialization where housing is treated as a commodity to be bought and sold.
"Like it or not, home ownership is a pathway to family stability in America," Ling said. "When you have a corporation whose business model is in part buying single-family homes and renting them out, they're essentially taking away that home ownership opportunity for many people."
Simply put, UC Investments intends to maximize its return on investments, and Blackstone is its channel to do so.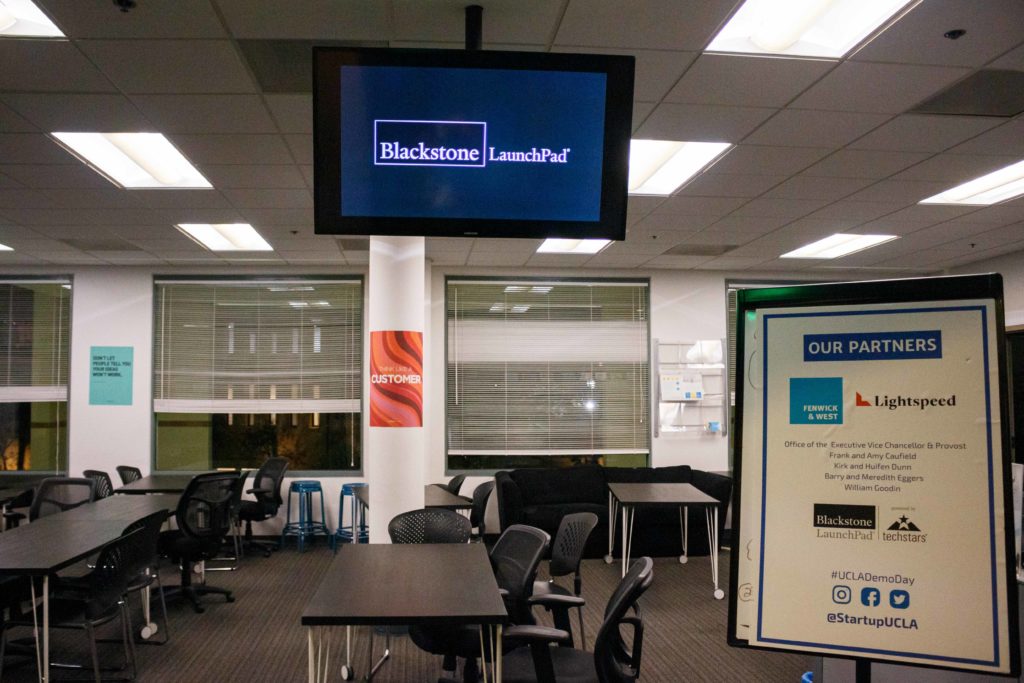 Nevertheless, big banks on Wall Street don't have our best interests at heart. When people from low- to middle-income backgrounds suffer from the consequences of economic recessions, lose their homes to foreclosure, or are forced to pay impossibly high rent for substandard living conditions, companies such as Blackstone jump to capitalize on their misfortunes as market opportunities.
Since Los Angeles was economically devastated during the pandemic, many low-income families in predominantly Black and Latino communities struggled with paying rent to Blackstone-owned properties. A 2020 report by Strategic Actions for a Just Economy found that LA tenants dealt with high rent, unresponsive property managers and unsafe living conditions due to the financialization of housing.
Rent increases also disproportionately affect communities such as Westwood, where college students struggle to find safe and affordable housing.
A joint press release from UC Investments and Blackstone claims that the partnership will open up future opportunities for the UC to partner with Blackstone in student and affordable housing. But without concrete steps to accomplish this lofty goal, students are left wondering whether or not their needs are being taken seriously.
Yashmeen Sharma, a fourth-year gender studies student, believes that students at UCLA often face a difficult choice between high costs and sacrificing standards of living, calling the UC's investment in Blackstone paradoxical.
"I think it's just interesting that the UC system is investing into this huge corporate landlord, rather than investing into their own students," Sharma said.
On a public policy level, Ling said common-sense policies designed to protect tenants should be implemented at the state and federal levels. These include rent control, which would prevent landlords from unjustly hiking rent above inflation levels, and required legal representation in eviction court proceedings.
However, these policies do not exist at the federal level and will take a while to become legalized. Therefore, students, faculty and staff at the UCs must continue to put pressure on UC Investments to make ethical and transparent investment decisions.
The UC system's investments must consider a company's environmental, social and corporate governance. The university owes its community transparency and accountability before making high-stakes financial decisions.
By establishing a clear set of guidelines for what standards it upholds, outlining why it invests in a certain company and making the nature of their partnerships explicitly clear, UC Investments would allow us to all be a part of holding the entity accountable for its decisions and be a part of deciding our future.