Steps for UCLA to create fashion program should be taken to help students succeed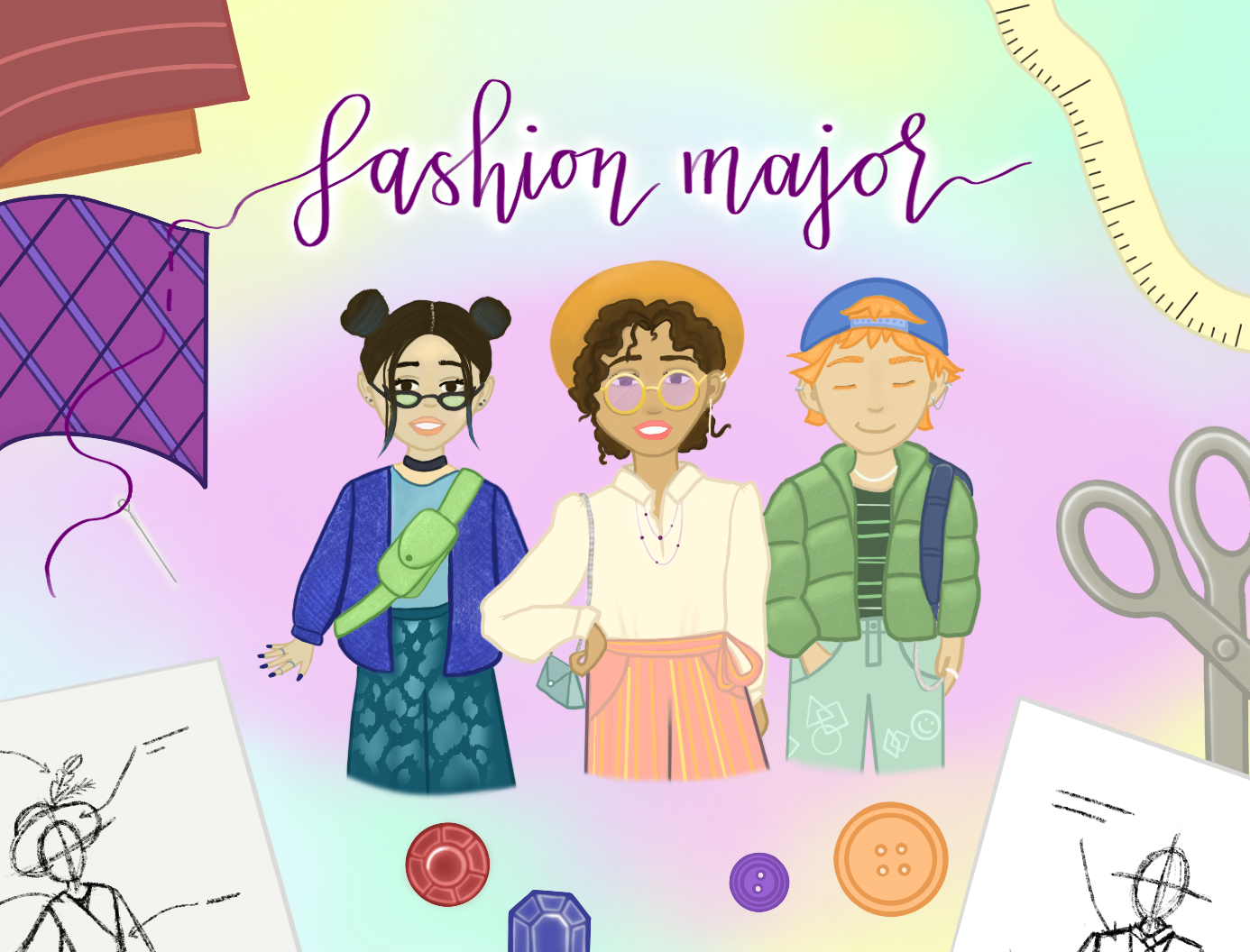 (Ashley Ko/Daily Bruin Staff)
March 13, 2023 12:59 p.m.
This post was last updated April 2 at 9:34 p.m.
Whether it's mixing patterns, layering unexpected pieces or accessorizing with eye-catching jewelry, Bruins are never afraid to make a bold statement with their clothing choices.
Many students draw inspiration from the eclectic environment of LA, incorporating elements from the local community into their outfits while staying true to their style. The LA aesthetic offers something for everyone – from relaxed, comfortable streetwear to high-end couture. Bruins embrace individuality and creativity when it comes to fashion, making the campus a vibrant and dynamic place to be.
But currently, UCLA offers no program for students interested in fashion, nor does a fashion major or minor exist within the entire UC system.
Across the nation, large public universities typically do not offer a fashion program, giving UCLA the potential to become a trailblazer if such a program were to become established.
As UCLA resides in a city synonymous with cutting-edge fashion design, the opportunity to study fashion on campus would be extremely beneficial for students.
Bruins who would like to pursue an interest in the fashion industry are left with very few resources. Established in 2001, Fashion and Student Trends is UCLA's only fashion club.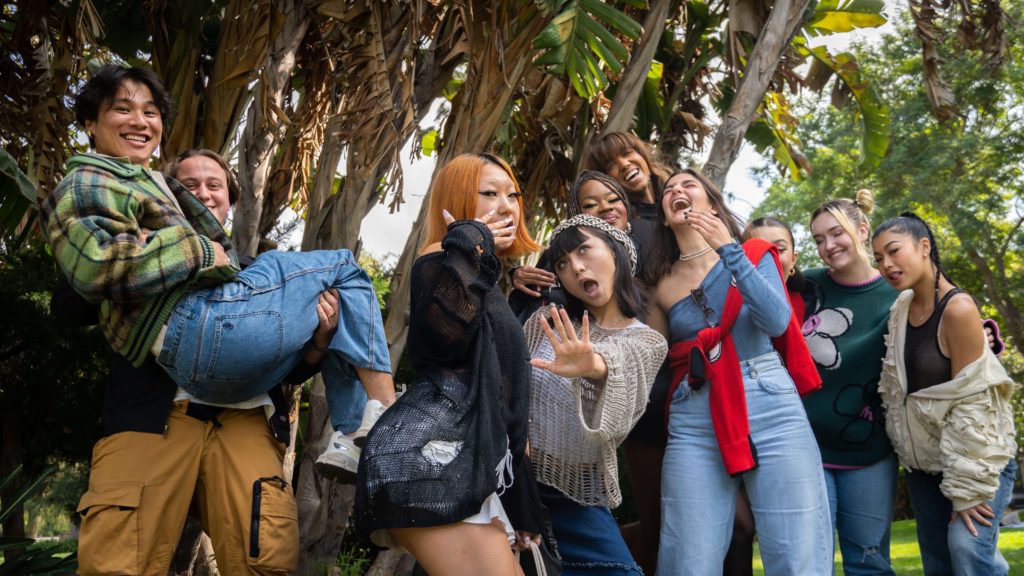 Composed of 13 committees based on interests ranging from design to modeling, the sheer size of the organization demonstrates a strong desire for creative expression in fashion among students.
"The board is consisted of 18 people, and it's 18 people trying to foster this community for thousands," said FAST co-president and fourth-year psychobiology student Chizaram Iwuanyanwu. "We can only take about 200, and that's low compared to the amount of people who would love to do what we do."
Without the opportunity to formally study fashion, pursuing the creative field as a hobby requires an extensive time commitment that must be juggled with academic pursuits. The opportunity to receive guidance from lecturers with fashion experience would help student designers enhance the garments they could make with their limited time at UCLA.
Instead, aspiring designers in California are left with no other option but to attend private design schools.
Students should be able to attend a public university in whichever field they desire. It is unjust to require the attendance of private institutions to access certain programs, particularly because of the disproportionate impacts on low-income students who may not have the financial means to pay additional tuition to pursue their fashion design interests.
UCLA should offer as many different courses of study as possible to broaden students' abilities to pursue a variety of career paths.
"There is such a feeling of excitement with the students," said FAST modeling co-director and fourth-year mechanical engineering student Marcus Vidaurri. "I think if a (fashion) program were to be implemented, that students would jump at the idea and would actually be active participants."
In addition to meeting the needs of students, a fashion program at UCLA would also benefit the broader community. The fashion industry has a significant economic impact on the Los Angeles area, shipping out products worth billions of dollars each year. By establishing a fashion program, UCLA could help support this growing industry and provide a pipeline of talent for local companies.
"LA is a fashion capital," Iwuanyanwu said. "With the amount of creatives here, I don't see a reason why we shouldn't have a fashion major."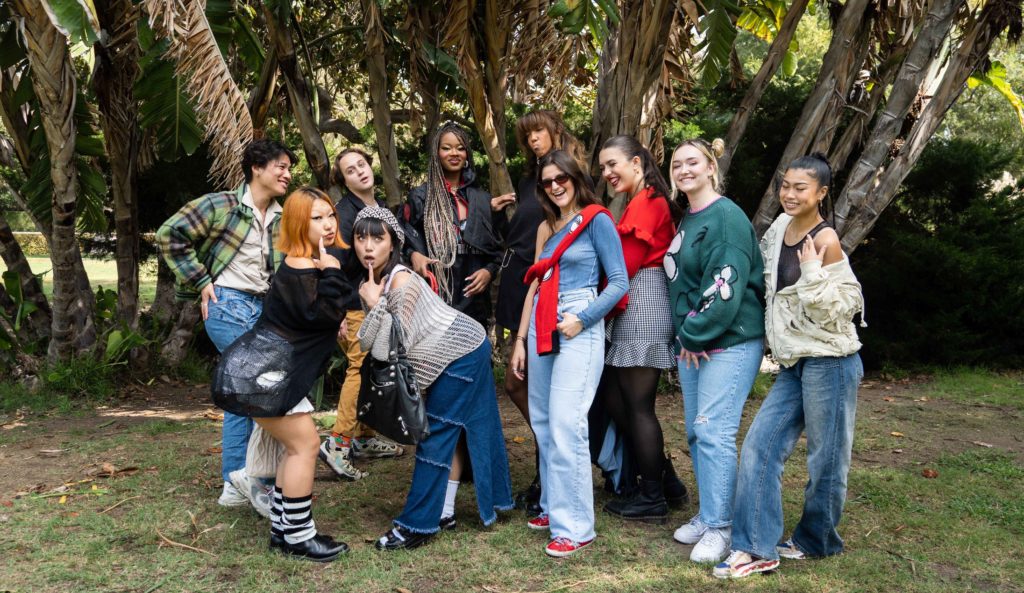 However, the process of introducing a new program at UCLA is lengthy and complex, especially for programs within the arts department.
"The process for developing a major at UCLA entails a multiyear effort led by Senate faculty," said Leigh Harris, the assistant dean of undergraduate education initiatives, in a written statement. "It begins with faculty approvals at the department/program level and then progresses through various stages of review by the Academic Senate."
The problem is not the amount of space and resources available to the university. Only a few months ago, UCLA announced the introduction of two brand-new undergraduate degrees in the field of public health.
There is no valid reason that fashion should not be afforded the same treatment.
"Because UCLA is a research institution, they only want majors and courses to be research-based, which can be hard for a topic like fashion because it is so creativity-based," said Eliza Aiken, FAST director of sponsorship and a third-year communication and political science student.
Aiken, who also serves as the Chief of Staff for the USAC Office of the President, said she has been advocating for the introduction of a fashion program. As university faculty and administrators have the power to request new courses of study, she encouraged students interested in establishing a fashion program at UCLA to take the initiative to contact faculty members.
"We really need as much help as we can get to push faculty to request this from the Academic Senate," Aiken said.
Fashion is an undervalued yet essential form of creative expression that is relatively accessible to students. UCLA should recognize the desire among Bruins to study fashion and establish a program that teaches students how to succeed in the fashion industry.
With the hopeful addition of a fashion major or minor, UCLA can provide students with equitable opportunities to pursue their passions.