For the first time since 2018, UCLA softball will visit Berkeley to face Cal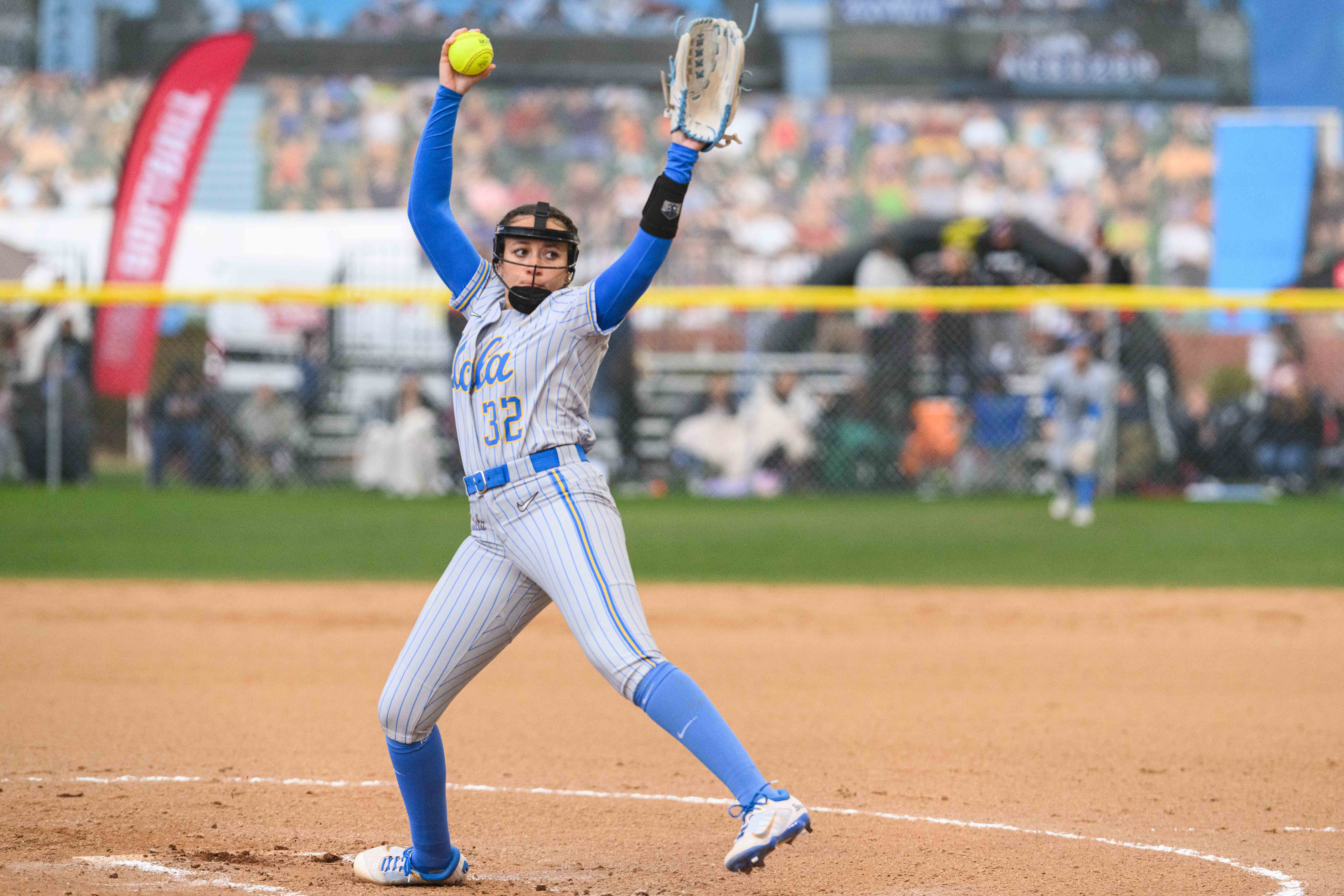 Taylor Tinsley of UCLA softball eyes home plate as she goes through her motion. The freshman pitcher earned the win in both her previous appearances and will embark on her first Pac-12 schedule starting this weekend. (Myka Fromm/Daily Bruin)
Softball
---
California
Friday, 2 p.m.
Levine-Fricke Field
Cal Live Stream-5
---
California
Saturday, 1 p.m.
Levine-Fricke Field
Cal Live Stream-5
---
California
Sunday, 12 p.m.
Levine-Fricke Field
Cal Live Stream-5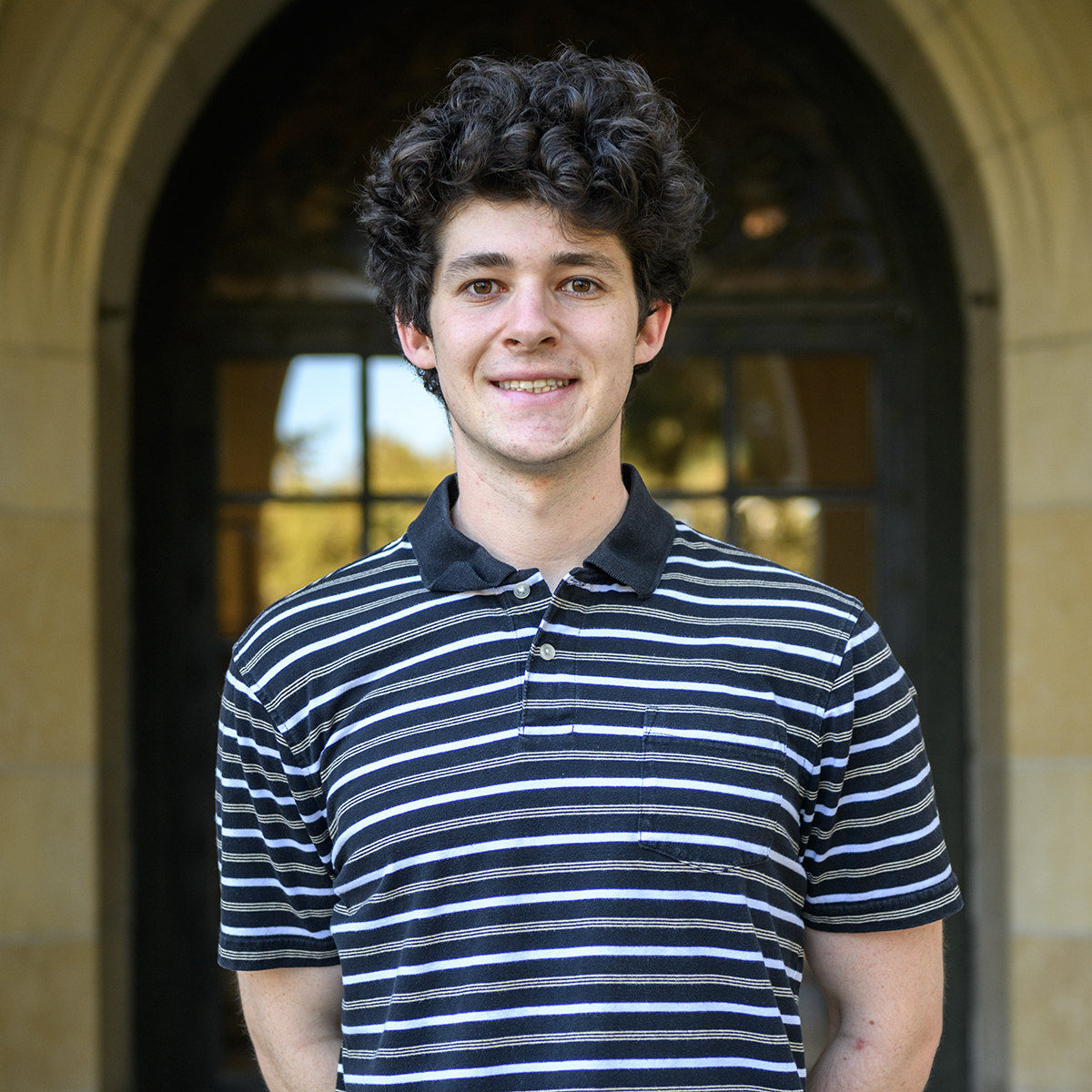 This post was updated March 9 at 10:09 p.m.
After a quick pit stop in Westwood, the Bruins are back on the road to open up Pac-12 play.
No. 2 UCLA softball (23-1) will head north for a three-game series against California (17-4) beginning Friday. The last time the Bruins visited Berkeley was in 2018 when they swept the Golden Bears in a three-game set.
UCLA is 19-0-1 in its last 20 games against Cal and has not dropped a contest in the series since 2012 – the last time the Golden Bears won the Pac-12.
Coach Kelly Inouye-Perez said the pace of conference play will be a welcome change for the blue and gold.
"For Pac-12, we start playing one game a day. There's a consistent routine everywhere we go," Inouye-Perez said. "I think that's something that we look forward to."
In the earlier part of the season, UCLA's competition has largely come in the form of five or six games over a weekend at neutral-site tournaments.
Now, the format of competition for the Bruins will be the occasional midweek nonconference foe sandwiched between three-game series against Pac-12 opponents.
"With tournaments, it's kind of chaotic, and the games are always pushed back or they're running early," said freshman infielder Jordan Woolery. "So with Pac play, I think just one game a day is also going to be really good on our bodies to have some rest after the game and not have to play another top-25 team after that."
In its final tune-up contest of early season nonconference play, UCLA defeated Howard by a score of 4-0 on Tuesday.
"We're still going to have some midweeks throughout the whole year, which is challenging," Inouye-Perez said. "The reason that we're doing that is because this is the first year we're having the Pac-12 tournament, so we took one weekend of five to six games, and we're spreading that out."
Looking ahead to the weekend, UCLA is likely to face a combination of Cal pitchers Haylei Archer, Annabel Teperson and Anna Reimers.
Archer leads the Golden Bears in ERA with a 1.22 mark and ranks first on her squad in innings pitched, appearances and strikeouts. Notably, Archer has not given up a home run this season in 46 innings.
On offense, Cal boasts catcher Makena Smith, who is batting .375 with seven home runs, putting her in a tie for second place in the Pac-12. The Golden Bears also get strong production from infielder Sophie Medellin, who has six home runs on the year, and catcher Kacey Zobac, who ranks third in the Pac-12 with a .528 OBP.
For UCLA, Inouye-Perez said the starter situation for the weekend is still fluid.
"We're going to take it game by game, but I do have three starters that can go at any time," Inouye-Perez said. "We're going to get great practice for the postseason of how we work together as a pitching unit."
Redshirt senior pitcher/first baseman Megan Faraimo is tied for the national lead with 11 wins and is second with 109 strikeouts. Sixth-year pitcher Brooke Yanez is putting together a solid campaign as well, posting a team-leading 1.07 ERA and a 0.72 WHIP in nine appearances. As the lone freshman on the pitching staff, pitcher Taylor Tinsley holds a 1.83 ERA and is coming off five scoreless innings against Howard.
But pitching isn't the entire story for the Bruins, as Pac-12 foes now await.
Redshirt junior utility Maya Brady has been raking in the first half of the season, batting .486 with seven home runs, 29 runs scored and 28 RBIs. She is currently in the Pac-12's top three in batting average, home runs, runs, RBIs, OBP, doubles, hits, slugging percentage and total bases.
Tinsley, one of seven freshmen on the team, said the new experience of conference play will be an exciting one.
"Pac-12 play is going to be really fun. I'm excited to see the difference in energy because we're playing the same team three times," Tinsley said. "I've never done it before, so I'm really excited to see how it plays out."
With games on the slate at Levine-Fricke Field for Friday, Saturday and Sunday, first pitches are set for 2 p.m., 1 p.m. and noon, respectively.