Experts discuss blood transfusion restrictions for men who have sex with men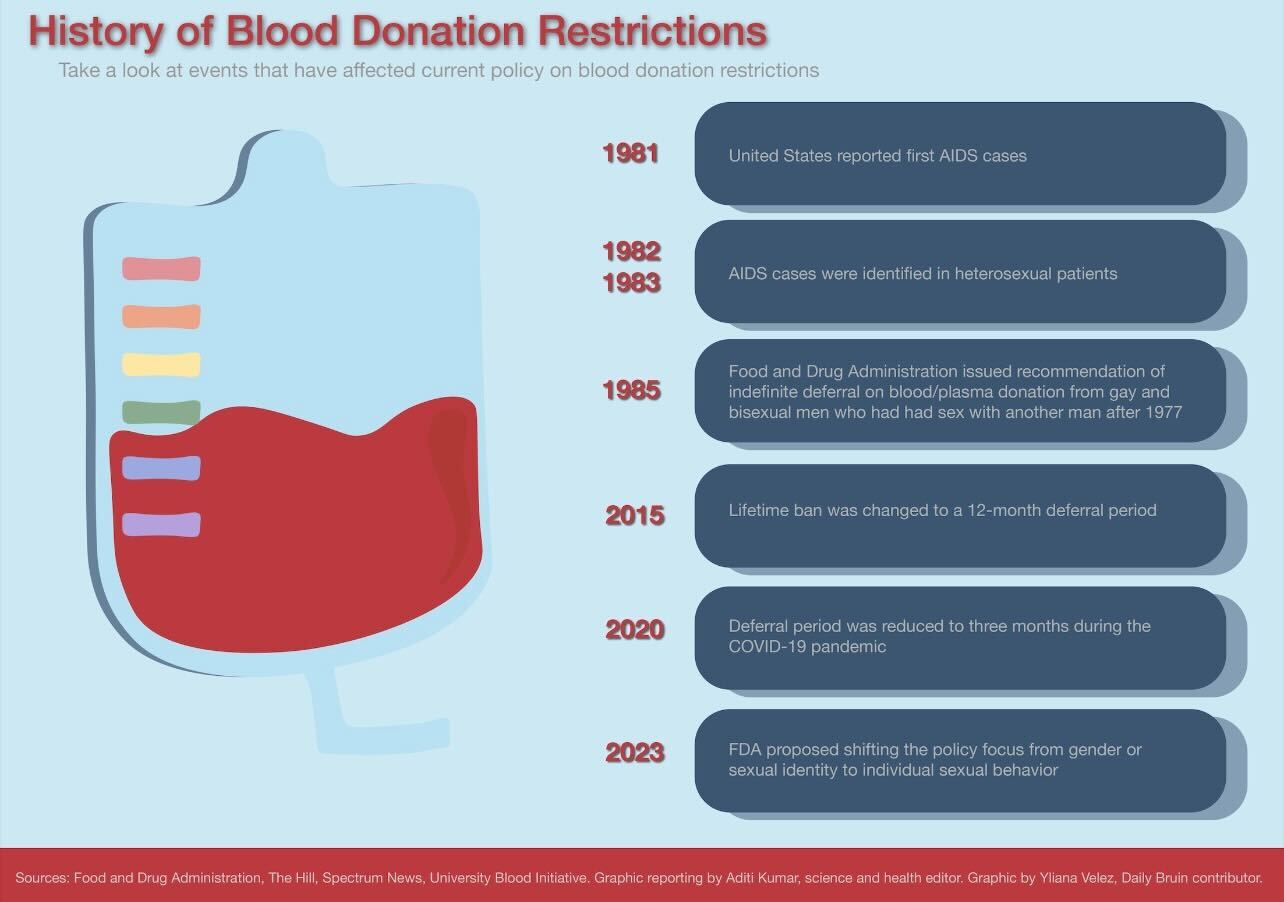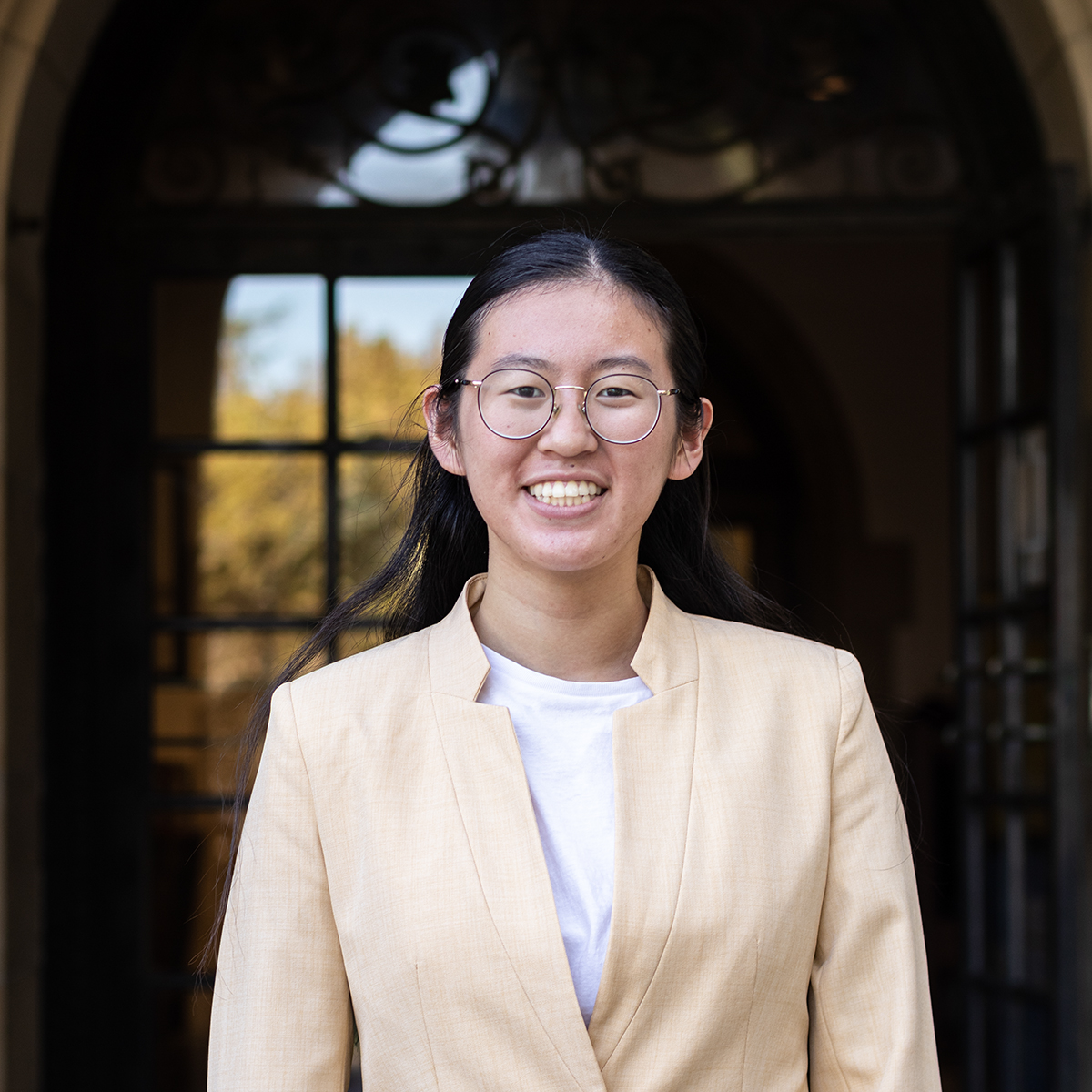 This post was updated March 9 at 3:38 p.m.
UCLA experts said recently proposed revisions to blood donation restrictions for men who have sex with men are a step in the right direction, but that more could be done.
The United States Food and Drug Administration issued a new draft guidance in January that would eliminate previous restrictions on MSM being able to donate blood and replace them with gender-inclusive recommendations for vetting blood donors. As of April 2020, the FDA allowed men who had not had sex with another man within the last three months – shortened from the previous 12-month deferral period – to donate blood in an attempt to address blood shortages caused by the COVID-19 pandemic.
These new criteria, however, will focus more on individual behaviors that potentially increase risk for HIV, such as drug use or having sex with a new partner, following the implementation of similar policies in the United Kingdom and Canada, said Dr. Dawn Ward, medical director of the UCLA Blood and Platelet Center.
The first official restrictions passed in 1985 indefinitely banned any man who had had sex with a man after 1977 from donating blood as a response to the HIV/AIDS epidemic in the 1980s, which disproportionately affected MSM, according to the FDA. During the epidemic, thousands of people with the blood clotting disorder hemophilia – who are dependent on regular blood transfusions – contracted HIV, said Dr. Jesse Clark, an associate professor of infectious diseases and family medicine.
Clark said blood transfusions can put people at significant risk for HIV transmission because of the high amount of the virus potentially present in the blood. Though an antibody test was developed for HIV, its low sensitivity in combination with widespread public fear and lack of scientific understanding about HIV risk led to these blood donation restrictions remaining unaltered for decades, he said.
However, a 2014 study co-authored by Ayako Miyashita Ochoa, an adjunct professor of social welfare, found that eliminating the blood donation ban on MSM could lead to more than 600,000 pints of blood being donated, potentially saving more than a million lives.
"I had a doctor, an M.D. student, in my class last quarter who said, 'Look, I was in the hospital on a day where somebody died because they couldn't get … blood that they needed,'" said Ochoa, who is also co-director of the UCLA Hub for Health Intervention, Policy and Practice. "This is happening. The shortage is very real."
In response to growing scientific evidence from other countries that revised their policies, the deferral period was changed in 2015 to allow men who had not had sex with another man within the previous 12 months to donate blood. This was accompanied by recognition of how the original ban was unfairly discriminatory toward gay and bisexual men, as well as increased accuracy of a new PCR test for HIV that could directly detect viral levels in the blood, Clark said.
[Related: Health experts question 3-month deferral period for LGBTQ+ blood donors]
These restrictions have also impacted members of the UCLA community.
Tom King, the campus blood donor recruiter for the UCLA center, said he recalled having to turn away students who identified as MSM and were upset because they couldn't donate blood. The center only collects about 75% of the blood it needs, making it critical for as many people as possible to be eligible to donate blood, King added.
UCLA has also been a part of ongoing efforts to amend these restrictions through scientific research. Ward said the center has helped to spread word in the UCLA community about the FDA-funded Assessing Donor Variability and New Concepts in Eligibility, or ADVANCE, study launched in 2021 that collected data on HIV risk factors and infection rates among MSM.
However, the revised regulations still prevent anyone who has taken pre- or post-exposure prophylaxis, medications for preventing HIV infections, in the last three months from donating blood because there is not enough data to show that people on these medications cannot transmit HIV through blood transfusions, Ward said. But Clark said he believes these restrictions still do not make sense because though the medications may make HIV difficult to detect, studies have found that they only affect antibody testing and not PCR testing.
"We've really developed a much better understanding of the fact that HIV is only transmitted when there's a high viral load in the blood," Clark said. "So if you can't detect the virus on PCR testing, then there's really no risk to people from receiving a transfusion of that blood."
Ochoa said she also finds this restriction troubling, as it does not make sense to ask people to stop taking potentially lifesaving medications. However, she added that though the new criteria may not be perfect, the new focus on an individualized assessment of risk, rather than broadly excluding certain groups, is an important step in destigmatizing HIV and AIDS as only affect the LGBTQ+ community.
"I think there are many of us that are applauding the shortening of the time frame of the deferral. And there are many of us applauding this move towards an individualized assessment of risk not based on gender identity or sexual identity," Ochoa said. "Those are good moves that I think are in support of our hope for nondiscrimination in the context of all public life."
Dai-Liu is a News reporter on the science and health beat and a Copy contributor. She is currently a a second-year neuroscience student.
Dai-Liu is a News reporter on the science and health beat and a Copy contributor. She is currently a a second-year neuroscience student.