16-point comeback over Stanford grants UCLA women's basketball Pac-12 final bid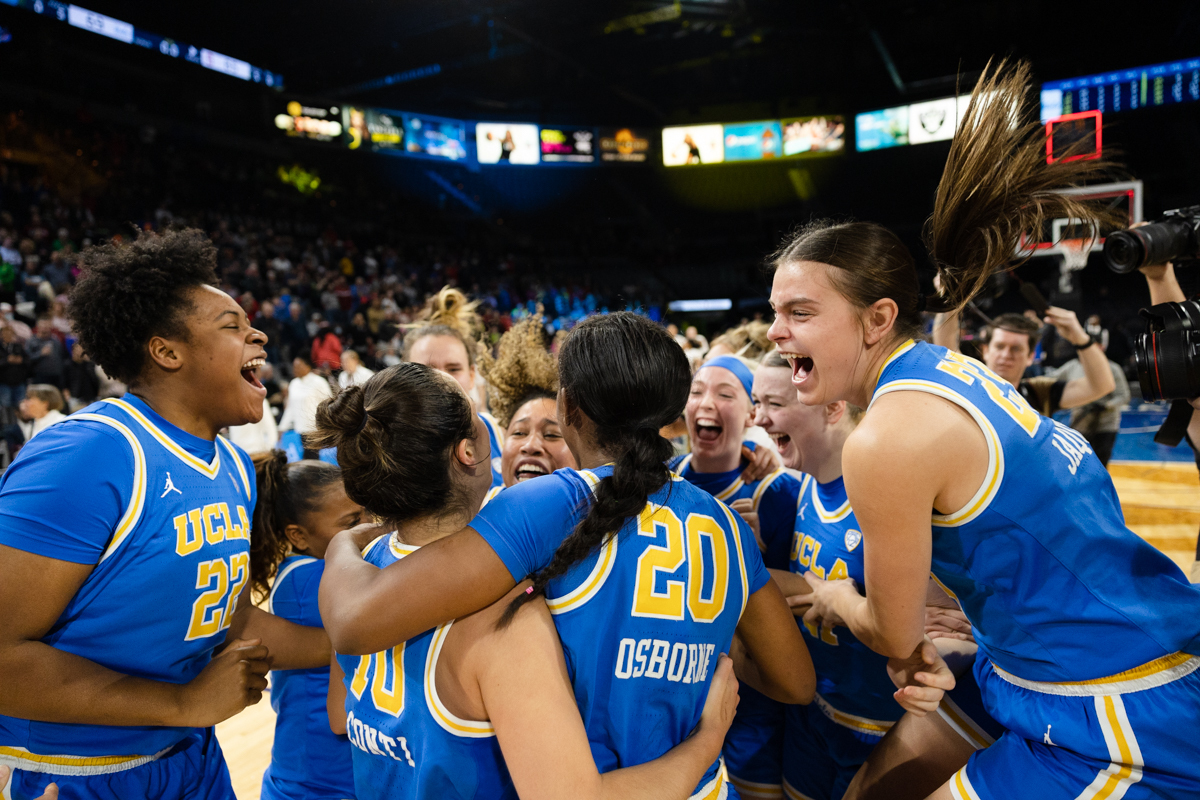 The UCLA women's basketball team celebrates its victory. The Bruins completed an upset Friday over No. 1 seed Stanford in the Pac-12 tournament semifinal contest. (Shengfeng Chien/Daily Bruin staff)
Sport
---
| | |
| --- | --- |
| No. 5 seed UCLA | 69 |
| No. 1 seed Stanford | 65 |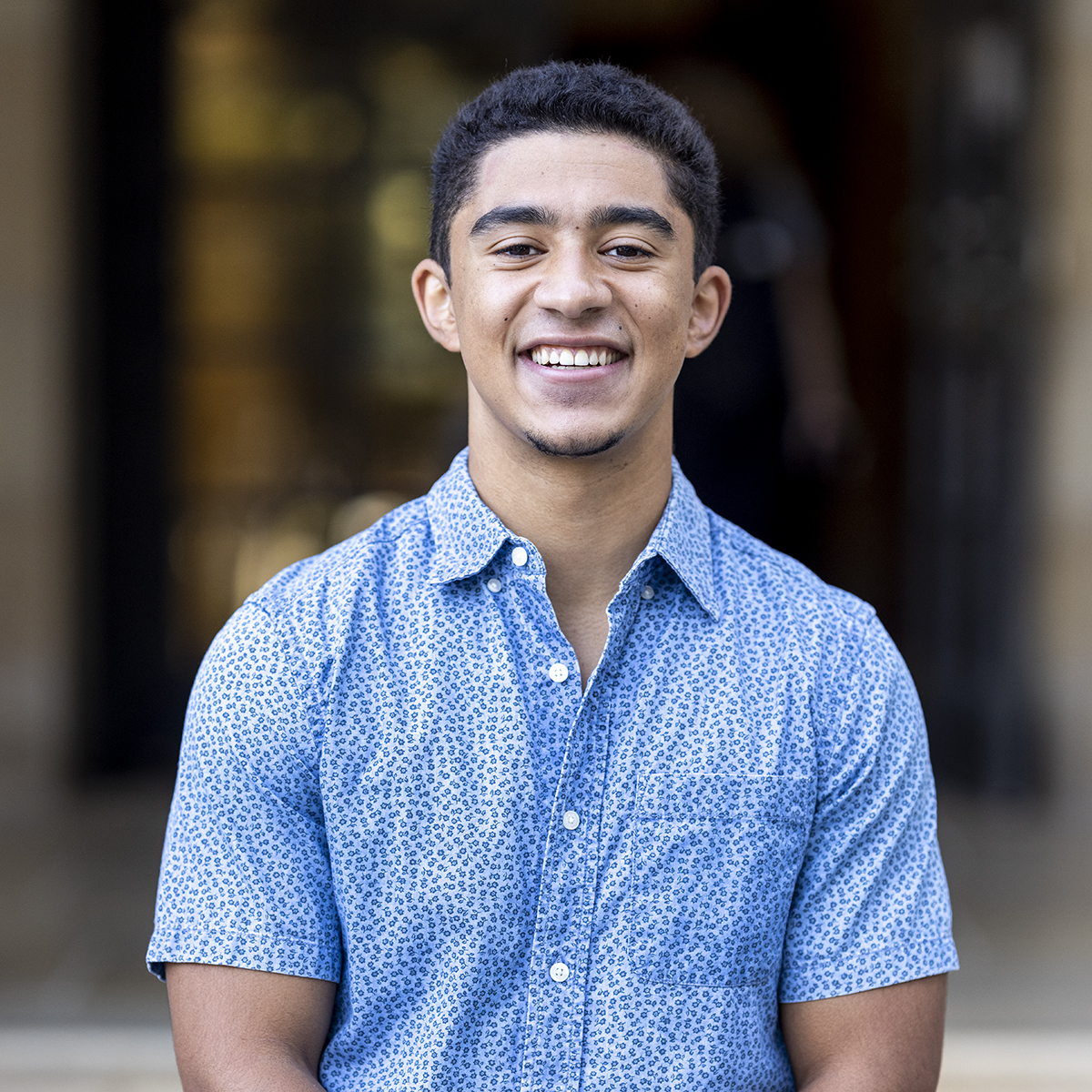 This post was updated March 3 at 9:45 p.m.
Just minutes after the scheduled 6 p.m. start, freshman guard Kiki Rice scored a mid-range jump shot to give the Bruins an early lead.
At approximately 7:51 p.m. – nearly two hours later – Rice scored a mid-range jump shot to give UCLA its first lead since.
Despite being dominated throughout the time in between the two makes, Rice and the Bruins would protect the late lead for the remainder of the game to pull off one of the greatest comebacks in Pac-12 tournament history.
With Gatorade-drenched hair, coach Cori Close put it simply.
"This is a monumental win," Close said.
After trailing by as many as 16 points, No. 5 seed UCLA women's basketball (25-8, 13-7 Pac-12) pulled off a shocking 69-65 upset against No. 1 seed Stanford (28-5, 15-4) in the conference tournament's semifinals Friday night in Las Vegas. Rice finished with a career-high 22 points and made seven of her 12 free throws in the final quarter to help the Bruins earn their first trip to the Pac-12 tournament championship game since 2016.
Senior guard Charisma Osborne – who added 13 points during the win to move to No. 12 on UCLA's all-time scoring list – said this victory might qualify as her favorite as a Bruin.
"This might be number one," Osborne said. "We just had so much fun playing, and it wasn't pretty the entire time, but … we had so much joy. This actually might be one of my favorite games that I've ever played in."
Trailing by 10, UCLA opened the fourth quarter on a tear.
Redshirt sophomore forward Emily Bessoir jump-started a 9-2 run over the first 2:44 before graduate senior guard Gina Conti drilled a 3-pointer to bring the Stanford lead to just three points and one possession for the first time since midway through the first quarter.
Minutes later, Conti was on target from deep again with a contested triple to bring the lead to two points. But the Cardinal responded with a 3-pointer of their own to go back up five with 4:34 remaining.
Instead of folding in a late-game situation as they have often done this season, the Bruins went on an 8-0 run over the next 2:42 to give UCLA a three-point lead with 1:22 to play. Rice earned the Bruins the lead with a mid-range jumper before Osborne extended it with a mid-range shot of her own with under 90 seconds to play.
Stanford scored with 52 seconds left to cut the lead to one once again, but Rice made five free throws in the final 27 seconds to ice the game and seal the stunning comeback victory.
"Everyone was encouraging each other so much – we were just breathing life into each other," Rice said. "We did that incredibly today, and that's really one of the reasons that allowed us to get this win."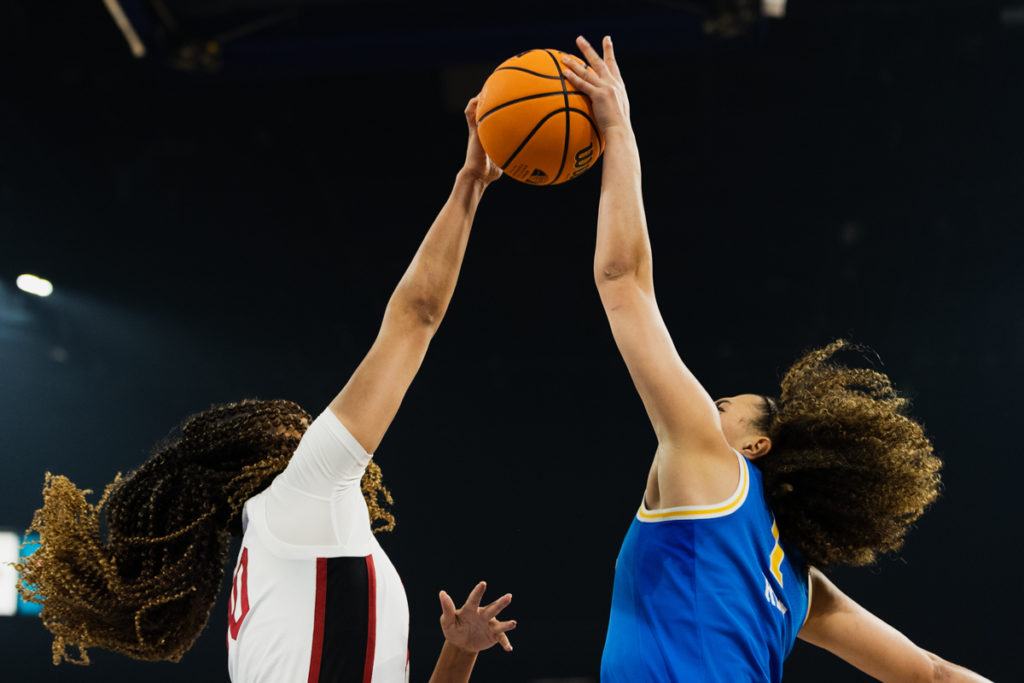 UCLA's offense didn't come to play in the first period.
After Rice opened the game with a mid-range jumper, the Bruins missed their next five shots and allowed a 9-0 run for the Cardinal to fall behind 9-2. Osborne ended the drought with a 3-pointer to cut the lead to four, and Conti nailed another moments later to bring the score to 11-8 midway through the quarter.
But UCLA failed to score a single point over the remaining 5:15 of the first quarter, missing four shots and turning the ball over four times during the stretch.
Meanwhile, Stanford bounced back from a 1-for-6 shooting stretch by making three of its final four shots of the quarter. The Cardinal then made two straight to start the second quarter to make it five makes in their last six shot attempts and jump out to a 22-12 lead.
Rice did her best to keep UCLA in it by scoring seven of the Bruins' first nine points of the second period. The All Pac-12 Freshman cut Stanford's lead to five with a hanging mid-range jumper through a foul and ensuing free throw to extend her first-half scoring total to nine points.
But the rest of the Bruins had little success.
After the and-one from Rice, UCLA made just one of its next 10 shots. As they did during the first quarter, the Cardinal turned things on offensively during the Bruins' drought by making five of its next seven shots.
With Bessoir on the bench with two fouls, Stanford forward Cameron Brink made consecutive baskets during a 5-0 personal run and 13-0 run for the Cardinal in just over five minutes.
Bessoir ended the run with a triple in the final moments of the first half, but UCLA still trailed Stanford 35-22 after a 26.7% shooting half made worse by the Bruins' nine turnovers.
UCLA tried to get back in the game with a quick 4-0 in the first 1:16 of the second half, but the Cardinal characteristically responded with an even larger run.
Stanford outscored the blue and gold 9-2 over the next two and a half minutes to extend the lead to 44-28 with 5:59. A Bessoir 3-pointer helped jump-start a 7-2 UCLA response over the final 2:36 of the third, but the Bruins still trailed by 10 points heading into the fourth quarter.
Then UCLA completed the shocking triumph in the fourth.
The Bruins now have a chance to win their first Pac-12 tournament championship since 2006. Close emphasized that there's still unfinished business after Friday's win.
"As thrilled as we are for this game, … we didn't come here to beat Stanford in the semifinals," Close said. "We came here to pursue a championship at the highest levels. As happy as we are about this next step, that's what it was – a next step."
Carlson is currently a staff writer on the football, men's basketball and women's basketball beats. He was previously a reporter on the softball and men's golf beats.
Carlson is currently a staff writer on the football, men's basketball and women's basketball beats. He was previously a reporter on the softball and men's golf beats.