The Sex Lives of Bruins: Campus and Contraceptives
(Maleeha Zaman/Daily Bruin)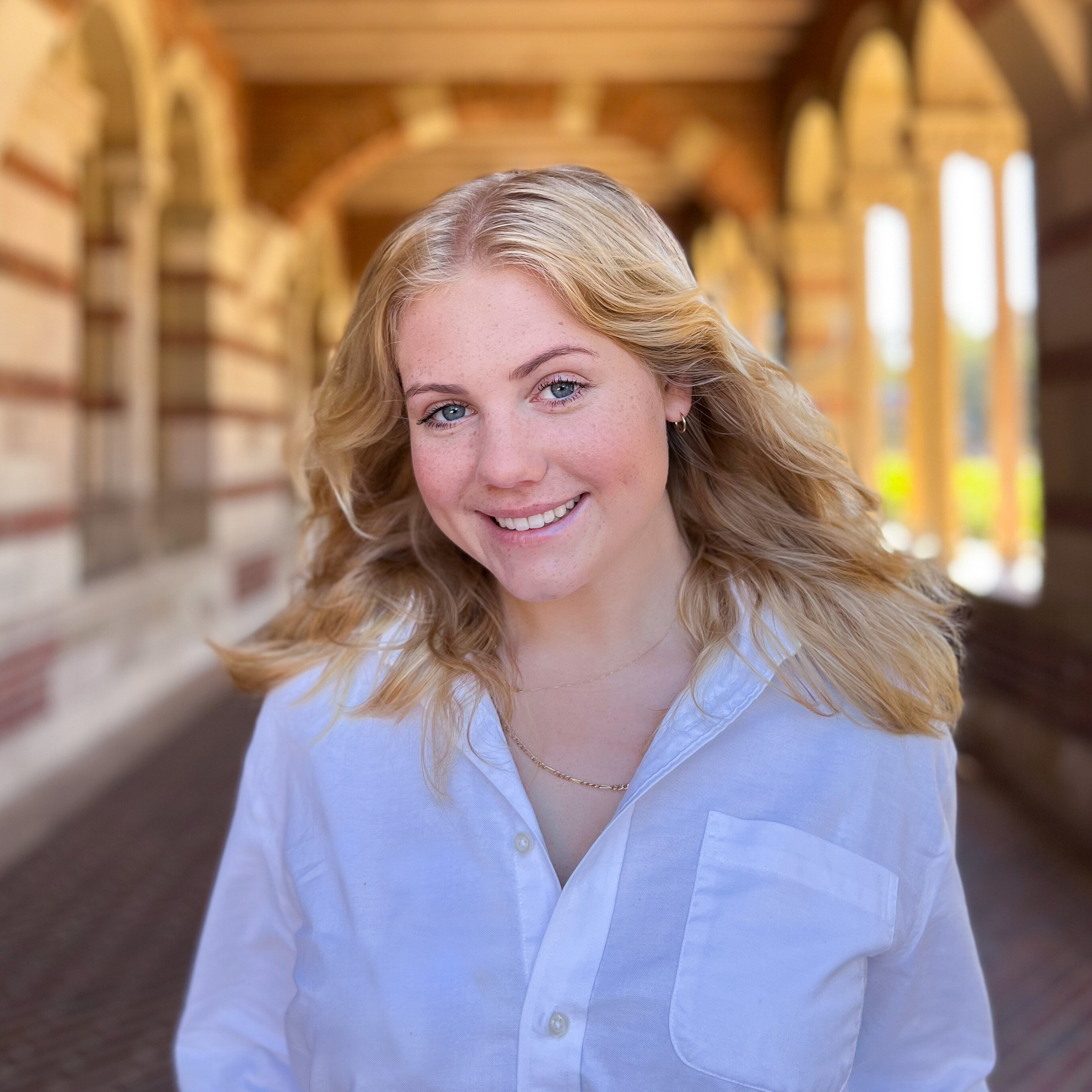 In this episode of "The Sex Lives of Bruins," a Daily Bruin podcast about sex and relationships at UCLA, Podcasts contributors Phoebe Brous and Sonia Wong talk to Winnie Xu, co-founder of Preserving Abortion Access: California Task Force, about promoting sex education conversations and contraceptive access at the University of California system.
Sonia Wong: Hey guys, welcome to the Sex Lives of Bruins. I am Sonia, a Quad writer, News reporter, and Podcast contributor for the Daily Bruin. This series discusses how sex and relationships in college shape our sense of self, and what lessons they give us. But most importantly, we're learning to better speak up for ourselves, especially in practicing safe sex, consent, and open communication. Today I'm with Winnie, the founder of Preserve Abortion Access: California Task Force, otherwise known as PAACT. We talk about reproductive care access at UCLA, how accessible care affects perspectives and approaches towards sex, as well as crucial upcoming deadlines in reproductive policy. Hope you enjoy!
Winnie Xu: My name is Winnie Xu. I'm a first year here at UCLA studying political science and statistics. I go by she/her pronouns. And essentially what I have done with my co-founder at UCSB, Devanshi Tomar, is we founded an interdisciplinary and intersectional network around reproductive justice and furthering reproductive health here at UCLA and also at the UCs across California and the CSU system. So essentially, what our network is, is targeting the 23 schools that each campus in furthering abortion access and abortion care for undergraduates and grad students. Right now, our organization is called PAACT, which stands for Preserving Abortion Access: California Task Force, and our work centers around Senate Bill 24 – which you might have heard is, I think, actually the Daily Bruin covered it, too – is mandating abortion medication pills on UC and CSU campuses through the student health clinics. So whether it's telehealth services or connecting students to providers outside of campus, the bill essentially mandates clinics like the Ashe Center to offer abortion services to students. And essentially, our research is around holding the UC leadership and administration accountable around the implementation deadline of January 1, 2023, and essentially evaluating the implementation process based on our three prongs of equitable access, rapid access and 24/7 access for students to receive the abortion medication services. So that's essentially the overview of PAACT and essentially, what we have started, Devanshi and I, in the UC and CSU system. So for me, my background and public legislation and public advocacy stemmed around my work in reproductive health and prison health care for women and people who can be pregnant in the California prison system. So I've been doing research with the ACLU, which is the American Civil Liberties Union for the past two to three years. And I've also worked, especially in public law firms that represent domestic violence and sexual violence victims, in terms of getting representation or legal representation if they were to pursue their case further. So I think that just from that work and from that research in trying to provide reproductive health and reproductive health services for women in prisons and also aiding in cases of legal representation for women who are pursuing domestic violence or sexual violence cases, I think I've seen the power of access to choice. And also Devanshi, my co-founder at UCSB, is a journalist, and she is pre-medicine. So I think that my background in the law intersects with journalism and the pursuit of equitable access to health care, essentially the two founding principles of PAACT and how we hope that campus culture is built on.
Phoebe Brous: Yeah, I wanted to talk a little bit more about the campus culture stuff. How do you think the lack of access impacts sex power dynamics in sexual relationships, particularly on college campuses?
WX: Definitely. I think, especially on college campuses, regardless of the student population, there will be a fraction of students who are sexually active. I think that that just increases the importance of ensuring that access to reproductive health and sexual health services on campus is even more important. And I think that especially the work that PAACT does around ensuring the equitable access to abortion services, and reproductive services at the student health clinics, I think it does so disparity in the lack of rapid services that students are able to access— especially yesterday, my friend and I were wondering whether or not it is possible to even find places that have free condoms and free contraceptives on campus. And it was a struggle, especially because there are limited hours to access contraceptives, especially at residence halls. So I think that in terms of campus culture, people are very open about talking about sex, but I think that in terms of access, you know, the Ashe Center is very, very busy all the time. And I think that having limited hours where students can access free contraceptives is very limiting, and it just increases the chances of people potentially not utilizing contraceptives. So I think that from what I've seen, whether it's connecting with other student groups on campus to talk about reproductive health or sexual health, people are very open in the conversation. But I think that there is a disparity between what the campus is offering in terms of those resources and services with what the students are willing to talk about and what the students are engaging in.
SW: Yeah, given all these disparities and the provision of contraceptive services, what do you think are some of the ways both UCLA and the students themselves can do to improve the sex culture at UCLA? And to you, how would you define or what do you think healthy sex culture looks like?
WX: I think that everything comes from de-stigmatization, and also just how much you hear about it from not just students at UCLA, but UCLA administration and leadership. I think that something that PAACT has in the works with the UCLA Law Center on Reproductive Health, Law, and Policy is a potential reproductive justice week, that is just conversation after conversation with community organizers or faculty on campus talking about sex and healthy sex and how you can access different methods of contraceptives and abortion care. So I think that a lot of it just has to do with not just students initiating conversation, but also campus leadership broadcasting family planning is available at the Student Health Services, because I think that especially with SB 24, student health clinics offering abortion medication services, most students aren't aware that you can get condoms at your residential hall or that you can go to the Ashe Center and access contraceptives. So I think that is very, very helpful when students ask UCLA administration to broadcast a widespread message about – email that they sent out about the strike or whether it's the email that they sent out about their shitty wifi. I think that if we were to lobby and ask UC administration to say, 'These are the places that you can access condoms or abortion services,' I think it's always just about widespread communication and widespread education.
SW: Yeah, I think that's really, really important. And I think we briefly touch upon, where you can access condoms and other contraceptive care at the start of every meeting for I think, the beginning of the school year, like in your housing, like residence halls. But that's about the scope of it. And I definitely think it's way too narrow. And so to you, what do you think are some of the ways we could – apart from administrative and systemic change – what are some other ways that you could say help students foster a healthier sex culture for themselves?
WX: I think that UCLA is a very politically active campus from the administration point of view and from student health clinics. Their perspective is very, very limited to what they see inside the clinics, and also the conversations that they have amongst each other. I think that what would be helpful is intersectional and interdisciplinary conversations about sex between not just undergraduate students, but also graduate students, with the individuals who are offering contraceptives or are offering abortion care in the health clinics. I think that cross-education and creating more opportunities for students to be able to talk about the disparities they think are within sex culture on campus is a way to further address that discrepancy. But I will say that, especially on Bruinwalk, those first few weeks, I did notice that one organization called Ignite talk about accessing rape kits on campus. And I think that just having students on the ground and trying to reach students when they're walking through campus … that's a very helpful way of just reaching some people that you probably wouldn't reach. What I've seen is the transition to a lot of webinars and a lot of panels online, but I also think that the in-person option is very valuable when I was just at the reproductive justice panel and Royce Hall hosted by UCLA Law. So I think that element of interdisciplinary works comes into factor again, where it's the law students talking about sex, culture and reproductive health from a legal perspective. So I think it's all about cross-educating and mass public education about sex culture. If that's something that we want to normalize more on campus.
PB: Yeah, I really liked this distinction you made between the institutional conversations, and how they talk about sex education, like UCLA Law … So it seems from your perspective, you feel that this mass education, interdisciplinary, cross-education, has the potential to maybe trickle down to those very interpersonal relationships or connections. What are your thoughts on the "on the ground" type of interactions?
WX: What I have noticed about talking about sex with my peers from a very personal level is that people are very, very aware of the importance of contraceptives. That is something I appreciate about UCLA culture, and I think that it is very, very common for a lot of my friends to be on birth control or to always have easy access to other contraceptives if they are sexually active. From my perspective of the difference between those personal conversations and the institutional perspective, is that they almost underestimate the importance that students have towards contraceptives on UCLA's campus. The way that I see that underestimation of importance is the lack of announcing from the health clinics about the availability of these services. I'm not sure whether it's because conversations around sex or abortion medication services are very stigmatized and politicized, but I do see almost a shying away from talking about sex from these health clinics, whether it's at UCLA or Berkeley or Santa Cruz.
SW: And, so, I have another thing to follow up with that because you were talking about how peers always talk about sex, whether it's from a personal perspective, or whether it's dissatisfaction with just how little clarity there is from higher-ups, or a more constitutional level. Do you think there is this pressure that's formed around sex culture because of this constant discussion around sex culture? And if so, have you felt that personally, and/or have you heard stories from other people about feeling pressure to either enter into sex culture?
WX: I think especially the transition from conversations from high school to college is very, very different because you're entering an entirely different maturity level and playing field. So there is always an underlying, wanting more experience or wanting to be more sexually active. Because I do think that for many people, it's synonymous with having enough fun or making the most of the college experience. But I do think that the conversations that I've had, and like the friends around me, there is no pressure to be sexually active. But I do think there is always this pressure to make the most out of an experience, especially like somewhere at UCLA where the party culture is very, very prevalent, and conversations about sex are very, very open. So I do think that if a student were to even have any notion of wanting to be sexually active, those conversations might push them to feel some sort of pressure. But I think that in relation to that potential pressure, is this campus prepared to educate students about their ability to access those contraceptives? Right? And it's just like, from what I've noticed, especially with working with PAACT, why is this campus not more open to talking about those resources?
SW: Yeah, that's okay. Winnie, do you have any experiences you want to share about. For example, do you feel like some your views on sex and relationships have changed over the course of, you know, transitioning to college? And if so, how?
WX: Again, like a very institutional perspective, I think, because I've always worked in the legal field surrounding sexual violence and domestic violence, and then transitioning into having conversations about how students on campus might have to access abortion services, I think conversations about sexual assault and rape are absolutely crucial. I have noticed that, you know, suddenly a lot more people that you know, have experienced sexual assault, and a lot more people that you know have a lot more stories than they should.
PB: I agree with the idea that, in general, I feel like with what we consider as sexual assault, the threshold is so much higher than what is actually sexual assault, especially as that relates to even like giving consent when you're not sober. But what I wanted to talk with you about was this idea of how reproductive justice, advocacy, and institutional advocacy is often quite gendered. Let me give an example. So like, Ignite, Sexperts, and student orgs here that deal with some of these issues are very majority women-oriented, or just no men. And I was wondering if you had thoughts on that, or if you could just elaborate on your personal experience with sex education and gender.
WX: I think that especially as we were recruiting members for PAACT, or reaching out to the different student groups on UCLA, it definitely did not surprise me that every single student leader that I was essentially talking to identified as a woman. And I think that personally, when I talk about the rage around the reversal of Roe and the reversal of Dobbs, especially when you talk to men in your life versus how you talk to women, there's only so far that empathy and the compassion that they can lend you can go. There's always action that comes from talking to your fellow friends who, you can be mad for your female friends, I feel like it only ever gets so far. It is a very gendered atmosphere in reproductive health and reproductive justice. And I feel like whenever I am, like talking about PAACT, the people that relate the most to those conversations are women. It's just not really worth our time to even try to get the men on campus, because it's kind of just mutual aid only goes so far.
PB: What you said popped up two thoughts on my mind. One, sex education, education about consent has come out of necessity. And so that is like a privilege a lot of men don't necessarily care as much, but that shouldn't deny the fact that men also get sexually assaulted. Another thing that I was thinking about is it seems like there's a disparity in the level of men that are getting educated about sex ed. How do we get around that?
WX: That always comes back to, how do we get people to care? It's in every aspect of politics, right? It's just like, we care about what we're impacted by, and we care about what we know. So, even whether it's international relations or voting, how do we get people to care? The only answer that is grounding, is the cross-education that intersects with public education. If you're a guy and you're pre-med, why should you care about reproductive health, right? And it's just bringing all those factors of, if you care about the biology of the human body, then you should care about reproductive health. You have to be able to tie in aspects of what people care about into what you were trying to get them to care about. And most of the time, it doesn't work, but sometimes it does. That is what I'm holding on to, because it's like, we're here for a reason, and we're here to get a degree. Hopefully, you care a little bit about what you're studying and as you're immersed into this campus culture that does care about political activity and political engagement. And that is how you get a guy in your life to care.
SW: The conversation we had just triggered a thought. Even when it comes to birth control, the burden seems to be disproportionately placed on women. A lot of times, women have to seek out, for example, being on the pill, possibly, like getting an IUD, and a lot of times, this fear of getting pregnant is what gets women going about conversations around sex, and possibly why so many women are so involved in the sphere of safe sex and sex education. Whereas for guys, it feels like they're in a certain way less responsible for what comes after. And I think this narrative really has to shift in order for us to really get more guys to care about what's going on and or how this impacts them as well.
WX: I think that the culture of birth control, it all comes down to the commodification of women's bodies and the fact that we can reproduce. And why is something like reproduction and motherhood, why is that politics? I just picked up my prescription last week. And if I didn't have health insurance, that's $100 out of pocket. I think SB 24 is a step in the right direction. It's time and money for these people who can get pregnant to access abortions. When you look at the impact that has on women's lives, it's not just emotional and physical, it's economic.
PB: This is fully a pivot. I think a lot of sex ed is very framed by heterosexual relationships, especially reproduction, and so has PAACT, or any other advocacy group on campus that you know of, made efforts towards incorporating conversations and education around nonheterosexual relationships?
WX: I think the realm of reproductive health and reproductive justice, there's so many nuances to it. Abortion care and abortion access is a very, very punitive space. A black trans woman is not going to be able to get the same level and quality of care as their white counterpart. The reason why PAACT wants to be intersectional is because we understand that the nuances of reproductive justice is also LGBTQ+ health. It's trans health. It's incorporating conversations of social class and hierarchy into this huge realm of reproductive health. And right now, we are talking about college campuses and college culture, but when you look at the demographics of all the CSUs and all the UCs you have so many different individuals of different backgrounds. Like, how do you ensure equitable access to everything? We would like to tackle the nuances of – care isn't just this overarching, oh, you can come get it here. It's ensuring that it's quality care. And I think that's where the interdisciplinary factor comes in, from the medical perspective and from the legal perspective,
SW: Given all that, are there any sectors you'd like to focus on? And/or what are some of your goals for the upcoming year?
WX: Right now, we have working groups under the UC Institute of Global Health evaluating the quality and the access of care that these individual health clinics are giving to these students. That is in our research agenda that we hope to accomplish. Further down the line, what we hope to do is to mandate abortion medication services in all California community colleges. So what we were talking about is, how are we able to reach the nuances in different demographics?
PB: With this overarching intention of increasing access to quality care and education, with a great example being the implementation on January 1, I'm interested in you just reiterating what you think those efforts will do to directly impact the conversations and practices surrounding sex and relationships on UC and CSU campuses.
WX: An analogy that I would use – as we're walking through campus, and maybe you pass by the Ashe Center, it is very, very broadcasted that at the Ashe Center, you can get a flu shot. When you are a school like UCLA and the institutionalized health clinics are offering vaccinations against something like COVID, it almost normalizes students accessing that vaccine. And in the same way, if it is as broadcasted that, "Hey, you can get contraceptives at the Ashe Center," I feel like that inadvertently gets people talking about safe sex. So what we're trying to minimize is students finding out where they can get condoms or abortion services from Reddit. Announcements from the Ashe Center or from UCLA leadership, that is the end goal.
PB: That's great. And thank you for clarifying that. Are there any topics that you feel like we didn't cover anything you'd like to add as it relates to the work you do or the broader discussion of sex culture at UCLA?
WX: Whoever's listening to the podcast, by January 1, if the Ashe center is not offering abortion medication services, we know exactly what we have to do to hold UC leadership accountable. This is what collective political action does, and I think it's very, very important to take what we're learning from the strike, and just seeing the way that the UC are responding to it, and apply that to other things that students might be dissatisfied from.
SW: Thank you for making such a great point about student advocacy and how important it is, not only on an interpersonal level but on exerting pressure on an institutional level. And I think that's something that everybody really has to bear in mind because circling back a little bit to our conversation about, why should these particular groups care? Why should men care about safe sex practices and contraceptives, and/or even pregnancy care? I think it circles back to, they should care because there's more that they can do than they realize. And I think really giving students and allowing them to actualize the power that they hold, even if they aren't directly involved in a certain group, would be of immense help to including more people in the conversation surrounding, you know, safe sex practices as well as fostering a healthy sex culture.
SW: The Sex Lives of Bruins is brought to you by The Daily Bruin, UCLA student newspaper. You can listen to the show and others by the Daily Bruin on Spotify, Apple podcasts and SoundCloud and the transcript for this show is available at dailybruin.com. Thanks, everyone. See you next time.