UCLA club creates space for dialogue, service throughout Afrikan diaspora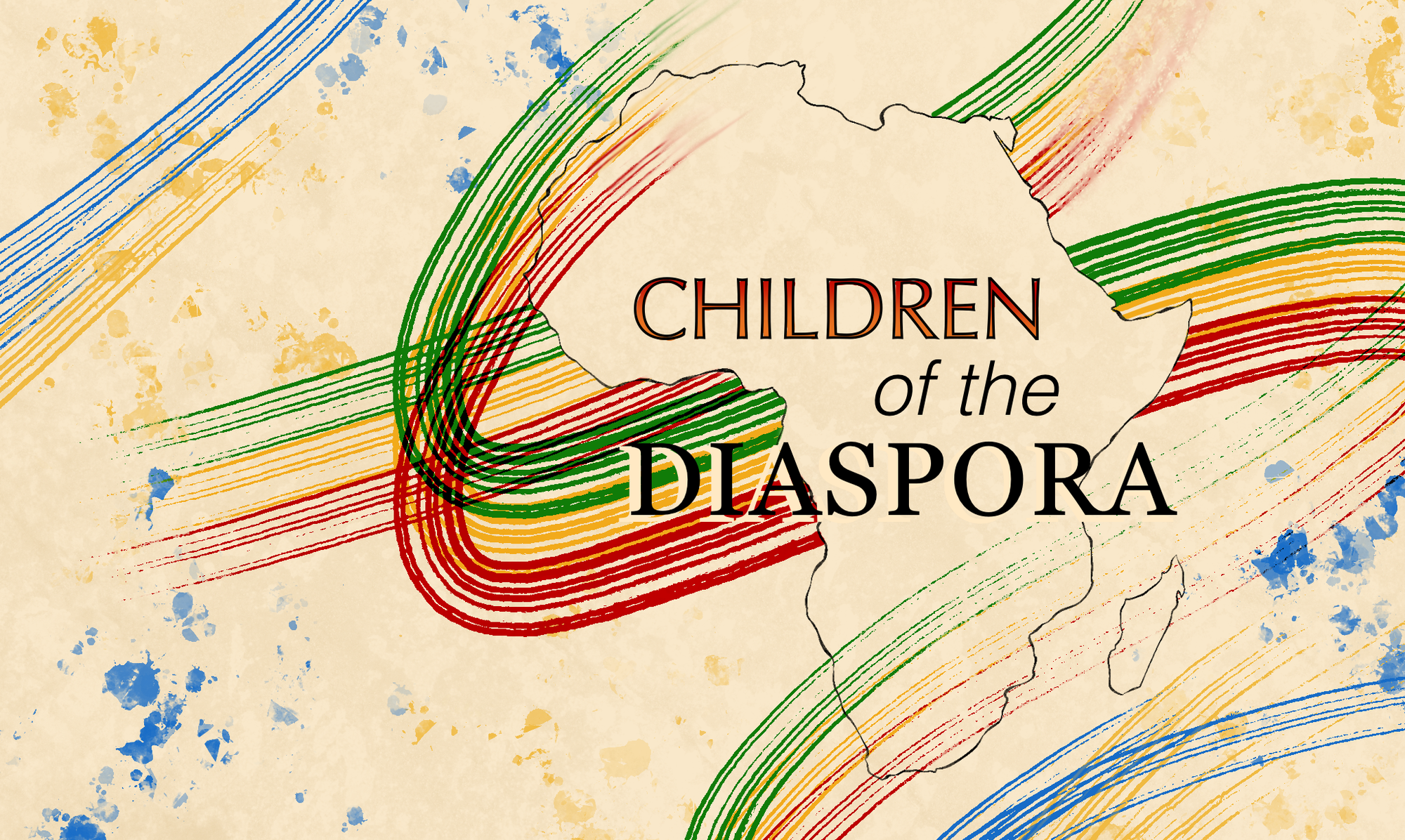 The Children of the Diaspora hosted its first Valentine's Day party Feb. 10 at Melrose Avenue, with attendees dressing in white, pink and red to signify participants' relationship status. But the party wasn't just for Bruins to meet their match. They were also fundraising for their Project Give Back 222 Congo initiative.
The student organization was founded just before fall quarter by Alpha-Ruth Muyambo, the organization's president. She said she wanted to help Bruins from the Afrikan diaspora come together while also cultivating dialogue and resources for issues they face through acts of service and community building.
Muyambo, a second-year political science and public affairs student, said she had noticed there were clubs for specific African identities but none that focused on celebrating the diaspora in its entirety. She said she loved having spaces with friends from various African backgrounds and wanted to spread that feeling of community for more Black Bruins.
"There's a universal sense of being African and growing up African and just growing up Black," Muyambo said. "I felt like there wasn't necessarily a club that was designated towards that."
While they do not hold official general meetings, Muyambo said the club mainly connects with Afrikan students through educational posts on Instagram and social events.
By the end of the account's first day online on Aug. 26, the club had gained 100 followers, Muyambo said, and it received strong support from Black Bruins on social media. They're now at more than 400 followers as of this month.
Some of the account spotlights have featured the cultures of various African countries, such as the Democratic Republic of Congo and Senegal. Other posts have included a search to promote small, Black Bruin-owned businesses and a livestream about the experience of being Black at UCLA.
However, the club's efforts have also extended beyond social media. This month, the club raised around $2,000 in support of the Democratic Republic of Congo through its Situationships Fundrager party, with the majority of the tickets selling in about two days.
As a Congolese woman, Muyambo said she felt particularly passionate about the project. She said the fundraiser was specifically meant to support the Democratic Republic of Congo in working against legacies of colonialism that have drained the wealth from its regions. According to Foreign Policy, the country faced mass extraction of its resources during colonization. The country also currently faces exploitation of its natural resources such as cobalt, which often powers smartphones and computers, according to NPR.
These funds will go toward the Children of the Diaspora's initiative in hopes of helping address issues of poverty throughout the region.
Alongside outreach and fundraising efforts, some students said Children of the Diaspora has also created spaces for community and education.
Bezawit Tewodros, a third-year public affairs student and member of Children of the Diaspora, said many of her friends felt uncomfortable attending other African cultural groups' events because they did not want to intrude upon spaces that center on specific identities.
However, she said the Children of the Diaspora felt different. She added that it provided a space for all Afrikan and Black Americans to share their cultures while also learning from others.
"Every time I go to an event, I'm bound to make a new friend or just have a good conversation with somebody," Tewodros said. "I just love random incidents of making friends. … COD provides the space for that to happen."
Hannah Sissoko, a second-year physics student and vice president of Children of the Diaspora, said another function that has brought their members closer together was study halls that the club hosted throughout the quarter. The events provided energy drinks, snacks and even practice with studying techniques such as the Pomodoro Technique, Sissoko said.
Temiloluwa Osuntokun, a second-year biology student and historian of Children of the Diaspora, said it's important to have space for events like these where a group that is underrepresented at UCLA can feel safe in academic environments.
"We're used to being in academic environments that are primarily not occupied by the minority. In classrooms, lectures and discussions, we don't have a lot of people that look like us," Osuntokun said. "So the study hall gives you the opportunity to feel motivated by the fact that everyone around you is working and also identifies as Black. We're not alone in our struggles, and it opens the door for conversations."
Muyambo said the Children of the Diaspora has worked to ensure that all Black and Afrikan students feel embraced in their club. Although some Black Bruins may not know their exact ancestral ties to Africa, Muyambo said it's important to hold space for their experiences as well, adding that the culture Black Americans have developed has remained influential.
"It's a history that is extremely unfortunate and not recognized all of the time," Muyambo said. "But it's also an extremely beautiful culture that influences literally all aspects of history in this country."
While the Children of the Diaspora is a new organization with six months of operations so far, Sissoko said she's excited that they've received support from the Black community on campus.
As the organization looks to the future, Muyambo said they hope to organize general club meetings while also planning larger events for their members.
"I feel like we've brought more conversation to the Black community about the diaspora," Muyambo said. "Just being able to see everybody gathered together as a community at UCLA and recognize the beauty that's derived from being Black is awesome."