UCLA Labor Center program advocates for Black equity and career excellence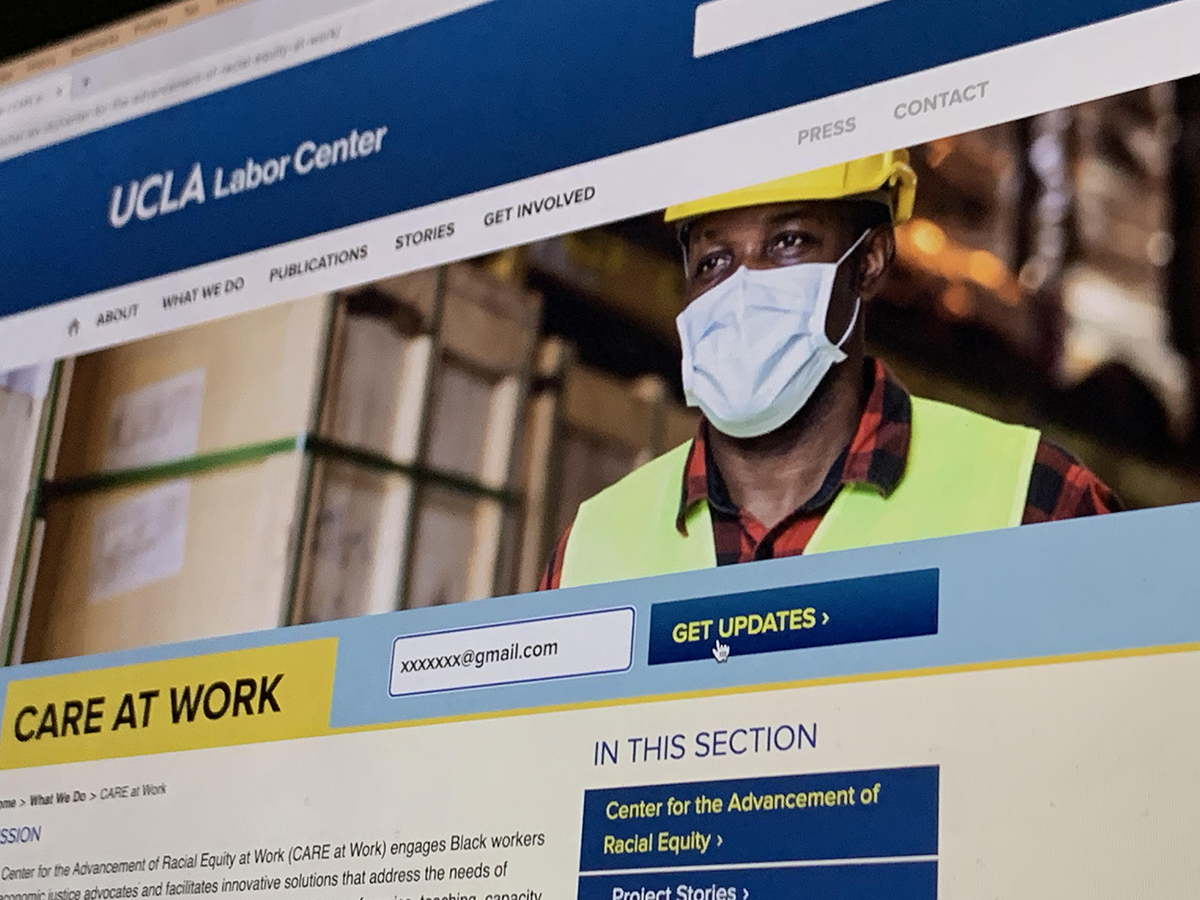 A laptop open to the webpage for the Center for the Advancement of Racial Equity at Work. CARE at Work aims to help advance students' study and advocacy toward Black economic justice. (Constanza Montemayor/Daily Bruin senior staff)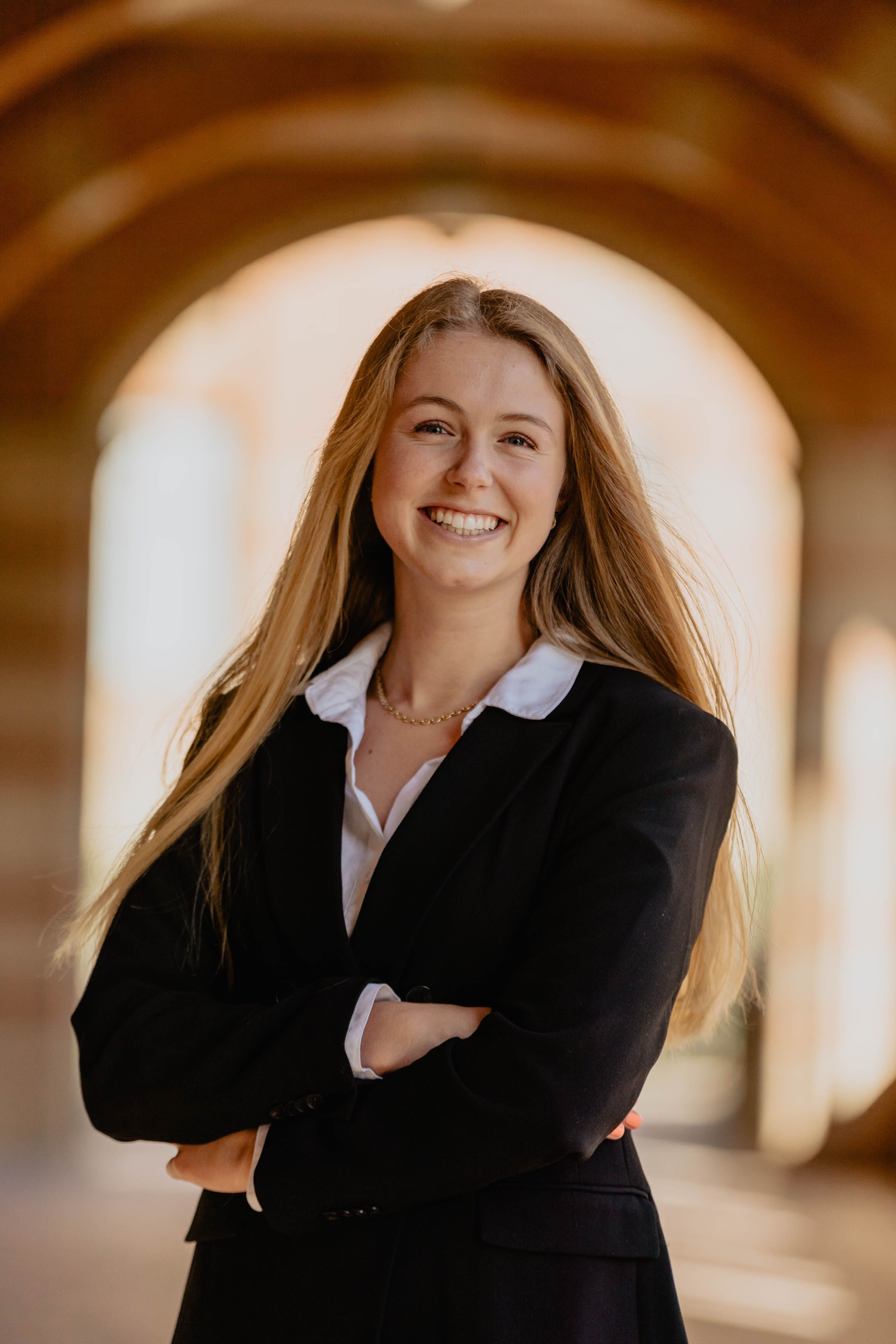 This post was updated Feb. 17 at 4:42 p.m.
The Center for the Advancement of Racial Equity at Work has been providing hands-on, educational opportunities for students interested in economic justice for Black workers.
CARE at Work began in 2017 after project director Lola Smallwood Cuevas realized the critical need for a center to combat the lack of equitable access to jobs for Black people, according to a concept paper by the organization. CARE – which is part of the UCLA Labor Center – works with more than 32 unions and community groups to collaborate and build a stronger Black career development community throughout Southern California, according to their website.
Through their Essential Stories program, which is part of the participatory research pathway, CARE at Work surveyed 2,000 workers to measure the COVID-19 pandemic's economic impact on the lives of Black working people, according to their website. Further studies show that 84% of Black workers in California filed for unemployment during the pandemic.
CARE at Work is also working on an emerging project called the New Power Project, which focuses on unifying several different Black communities working toward a common goal for racial justice in the workforce across Southern California, said Semi Cole, CARE at Work's public program analyst.
"This New Power Project really focuses on building regional leaders that can help usher in conversations around racial healing," Cole added
From 2020 to 2021, CARE at Work's field development also successfully worked with the Los Angeles Black Worker Center to establish the Southern California Black Workers Hub for Regional Organizing, Cole said. The hub works to expand and unify Black workers' voices in Southern California, according to their website.
CARE at Work also educates students through its "We Gon' Be Alright" class offered on the UCLA campus, and Freedom Fellowship, a program to center the history of the Black worker movement, said Cole. The class works in partnership with UCLA Labor Studies to teach students about Black labor and community organizing traditions, and develop the skills necessary for successful leadership, according to their website. CARE at Work also supports fellows by helping them get involved in direct organizing for justice for Black workers, Cole added.
"It's all about building a continuum to really raise up the next generation of Black worker organizers to really become and enlist and really take the shape and ownership of the Black worker jobs movement," Cole added.
Some students had no previous knowledge of inequities Black people face in the labor force prior to taking the class, said Motunrayo Ekunboyejo, an alumnus from the first class of Freedom Fellows. Ekunboyejo now serves on the advisory board for the New Power Project post-graduation, she added.
"The class was really eye opening in learning about the different iniquities that Black people face within the job sector and how a lot of the time we're limited to certain … blue-collar jobs, and even within those jobs we're not necessarily treated appropriately," Ekunboyejo said.
At the end of the class, the fellowship's recipients learn how to effectively implement the skills and tools taught in the class into real advocacy efforts at centers for Black workers throughout Southern California, Ekunboyejo added.
According to the CARE at Work website, Black workers face three main obstacles today: the COVID-19 pandemic health effects, economic inequality and anti-Black racism seen in various societal structures and institutions of power
Kenneth-Alan Callahan, a recent alumnus from the Freedom Fellowship and "We Gon' Be Alright" class, said the curriculum provided an introduction to the history of Black labor rights alongside the broader workers' rights movement. Callahan added that his favorite part of the program was getting to work in-person with Black worker centers in LA and meeting all types of people throughout the process
"You feel like you're living through history," Callahan said.
Callahan added that the "We Gon' Be Alright" class had a variety of guest speakers including Chris Smalls, an American labor organizer known for his prominent role in leading the Amazon union strikes. Smalls co-founded the Amazon workers union after being fired and continues to lead one of the most successful union drives in history, according to NPR
Ekunboyejo added that she sees the potential for CARE at Work to expand to the national level.
"I definitely could see this being an organization that's more nationwide because there's so much work to be done throughout the U.S.," she said.
CARE at Work also held its first ever Black Worker's Summit this past year, Cole said. The summit drew attendees from Black worker centers in the Inland Empire, San Diego and Los Angeles areas, he added.
Cole added CARE at Work members don't practice and fight labor injustices for their own benefit, but rather strive to work in partnership with the Black workers facing inequities in the workforce.
"Workers are the heart and soul of this movement," Cole said. "They lead the discussion, they lead the agenda."