The Quad: UCLA experts dive into causes of heart disease and preventative measures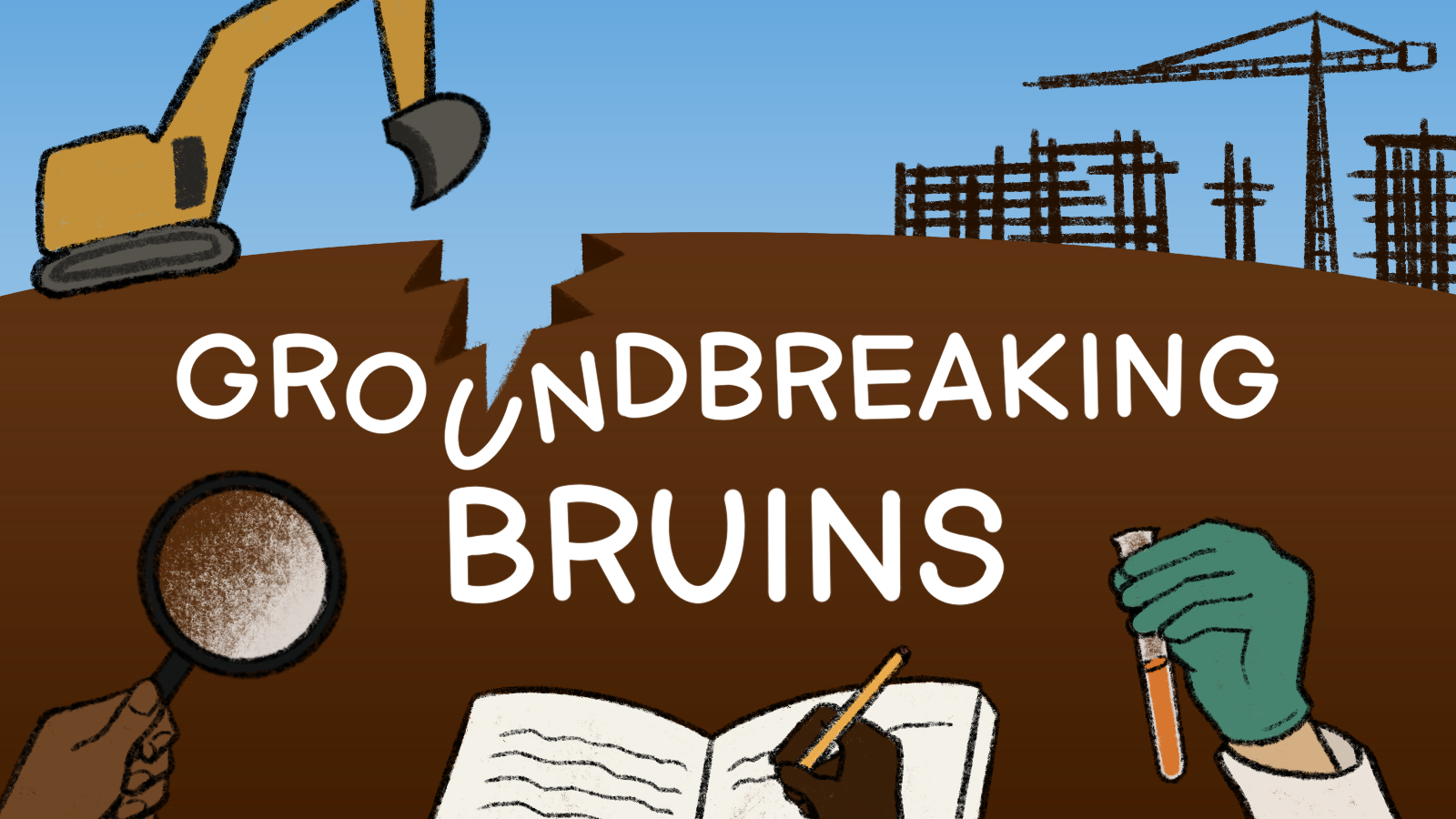 (Isabella Lee/Daily Bruin)
This post was updated Feb. 22 at 8:08 pm
February is the month for matters of the heart, including both romances and cardiovascular health. In particular, February is American Heart Month, an awareness month first recognized in 1964 under President Lyndon B. Johnson that aims to raise awareness for heart health.
Heart disease is the leading cause of death in the United States, with one person dying from cardiovascular disease every 34 seconds, according to the Centers for Disease Control and Prevention. In California, the average total cardiovascular disease death rate from 2018 to 2020 for people ages 35 and up was 380 per 100,000 people, a rate lower than the national rate of 422 per 100,000 people.
Dr. Tamara Horwich, co-director of the UCLA Women's Cardiovascular Health Center, said coronary artery disease – a type of heart disease – occurs when cholesterol builds up and blocks arteries in the heart.
"The main type is coronary artery disease. That includes what we say in lay terms as a heart attack, so that's the cholesterol plaque building up in the arteries that bring blood to the heart muscle," Horwich said. "If they get too clogged up, it can cause pain, which is known as angina or when blood actually doesn't get there, and part of the heart muscle may get injured."
Additionally, there are many risk factors for heart disease. Jake Lusis, a professor of human genetics, medicine, microbiology, immunology and molecular genetics, said common risk factors correlate with heart disease.
"A lot of these risk factors – diabetes, obesity, high blood pressure, high levels of cholesterol or LDL cholesterol in the circulation – they sort of track together," Lusis said.
According to a study published in The Lancet, people with high blood pressure had a 63.3% lifetime risk of cardiovascular disease, while those with normal blood pressure had a 46.1% lifetime risk of cardiovascular disease.
Dr. Gregg Fonarow, interim chief of the UCLA Division of Cardiology, said issues with sleep can correlate with cardiovascular disease.
"There's also emerging data that, actually, sleep duration and quality are also important, so that is traditionally really not thought about as something in terms of heart health and avoiding heart disease," Fonarow said. "There's been growing literature that really shows that sleep quality leads to metabolic disturbances that in turn lead to heart disease."
According to the CDC, in 2020, 0.9% of adults aged 18-44 experienced heart disease, while 5.9% of adults aged 45-64 and 18.2% of adults over 65 had heart disease.
However, heart disease can affect people of any age. Congenital heart disease is an abnormality of the heart that is present at birth, even if it may not be detected until later in life. The disease can affect the heart walls, valves or blood vessels, according to the National Heart, Lung, and Blood Institute.
"It's usually individuals in their 50s or 60s that there are with these risk factors or individuals that can present very prematurely now," Fonarow said. "Certainly, the risk of heart disease does increase with age, but we find that that risk is building up over the decades."
Lusis added that there is also a potential correlation between COVID-19 and heart disease that is still being researched.
"COVID, in particular, can cause damage to the heart, and again, it … depends on the individual or perhaps the strain of COVID, but it's a huge problem in cardiology today," Lusis said.
While research continues to pave the way for new treatments for heart patients, Horwich said Bruins can adopt healthy eating and exercise habits to mitigate the short- and long-term risk of heart disease.
"Seeing your doctor regularly, knowing your numbers, checking your blood pressure, cholesterol … can (help) get ahead of these things," Horwich said. "Heart disease can be very preventable."