Bruins code in QWER Hacks to combat persistent LGBTQ+ inequalities
Contestants at the QWER Hacks tech competition, the only UCLA LGBTQ+ hackathon. The event explored three tracks of social inequalities by creating pieces of technology. (Courtesy of Chantal Wang)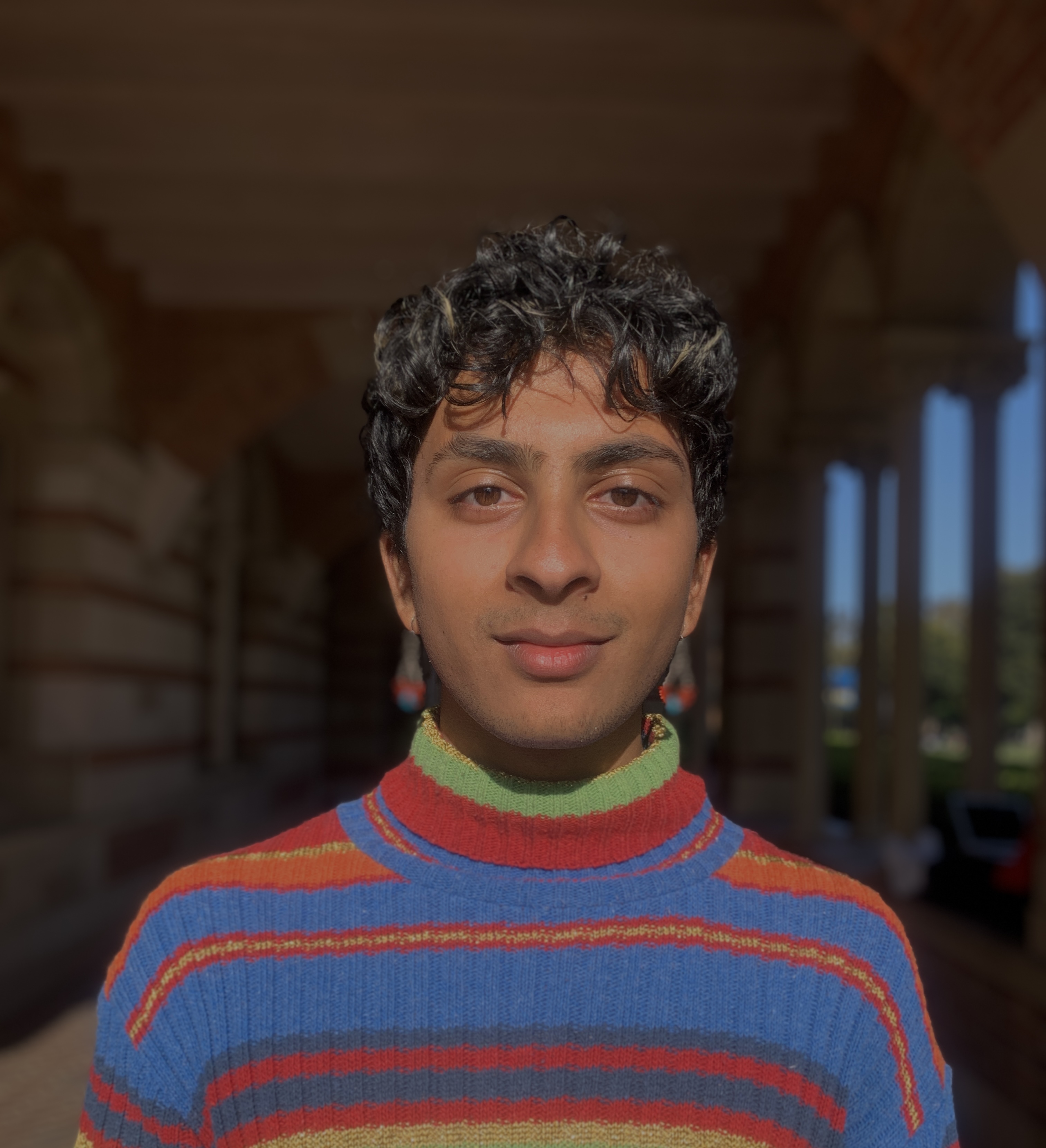 Dozens of UCLA students participated in a recent technical competition to address persistent disparities facing the LGBTQ+ community.
Founded in 2020, QWER Hacks – UCLA's only LGBTQ+-centered hackathon – is an annual competition-style event where teams of two to four Bruins work together to create a piece of technology, such as an application or website, that uplifts the LGBTQ+ community or other underrepresented groups in the technology industry. This year's event, which took place Jan. 28 and 29 at Carnesale Commons, also featured speakers discussing the key issues students would be attempting to solve.
Teams competed to address one of three tracks this year: food security, housing access and healthcare equity, resources that the queer community faces disproportionate barriers in accessing.
This year's hackathon focused on marginalized communities and how their identities intersect within the LGBTQ+ population, said Margaret Capetz, director of the event and a second-year computer science student.
"These are very real issues that deeply affect a lot of people in the queer community and in the surrounding LA area," Capetz said. "They're difficult tracks to even think of solutions. … I really wanted to challenge hackers this year."
At the end of the two-day competition, participants were judged by representatives of the event's sponsors, which included Chevron, Boeing and Visa, as well as other professionals in the tech industry. Three teams, one for each track, won first place in their respective categories: "Homeless Simulator," "FoodSurf" and "Form This Way."
Claire Xu, a third-year communication student and member of the "Homeless Simulator" team, said her group knew it would be difficult to address systemic housing insecurity with a piece of technology, leading them to take a more preventative, awareness-based approach.
Her team's project allows users to experience a day in the life of a transgender woman experiencing homelessness, she said. When using the app, users make choices focused on managing their allotted money for their daily life, and by the end of the day, they are often left with very little to spare, she added.
"Each choice would influence how much money they gain or lose, and almost always at the end, they would get zero or negative money, just because of how hard it is for a homeless person to essentially just get income because they don't have any assets," Xu said.
The name of the app and its content are designed to approach the serious nature of the topic, Xu said. While her team considered changing the name, she said they stuck with it because of the impactful and serious tone that it provides.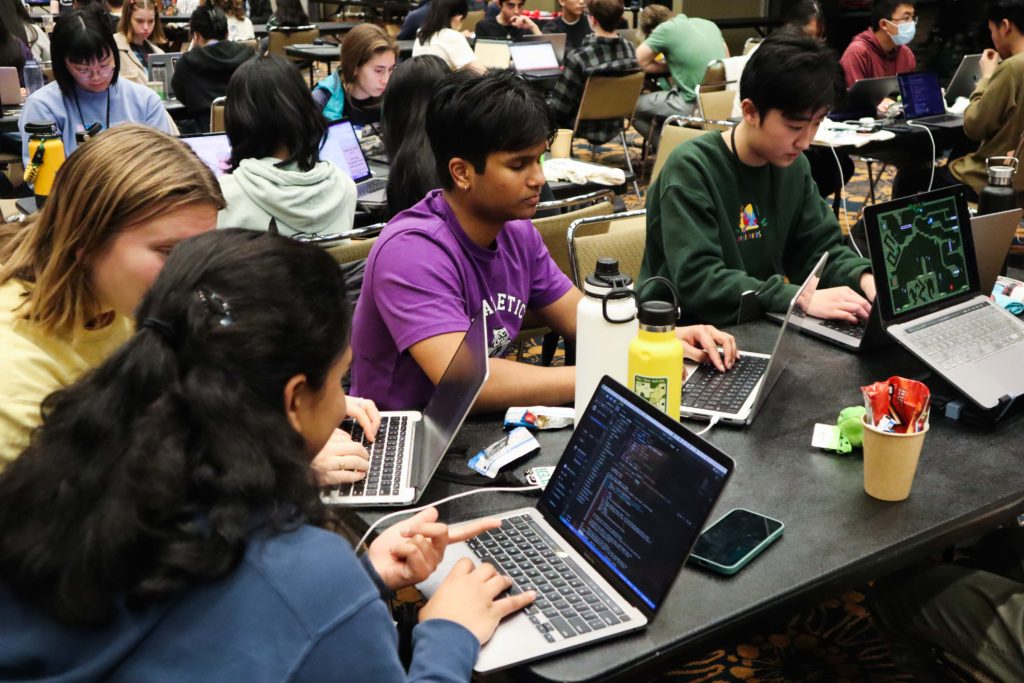 While Xu's team took part in the housing security track, Amy Li and her team, "FoodSurf," tackled food instability. Li, a second-year computer science student, said her group wanted to connect people who were facing food insecurity with those who had extra or surplus food.
"FoodSurf" is a website-based application that allows users to see nearby locations where extra food is available, as well as if the location offering the food is LGBTQ+-friendly, Li said. Some of the options where users could receive food include restaurants, food banks or from individuals.
"It could be someone who's listed something and they're willing to give something away, and you just contact them," Li said. "Someone could solve the problem of having too much food, and then someone could solve the problem of needing food."
The last winning team, "Form This Way," took inspiration for their title from Lady Gaga and her song "Born This Way," a staple anthem for the LGBTQ+ community, said Katarina Pejcinovic, a third-year bioengineering student.
Her team built an application aimed toward healthcare providers, where doctors and healthcare administrators can upload patient intake forms and scan for any language that could be made more inclusive, such as adding a space for pronouns. While they made the application focus on LGBTQ+ inclusivity for the competition, she said future iterations of the project could improve upon inclusive language for other identities, such as race and ethnicity.
Ultimately, the event was a positive space, rather than a competitive one, Pejcinovic said, adding that everyone in the room seemed focused on uplifting one another. Capetz said she remembers the joy on participants' faces when they received support for their creations.
"We were just proud we had a demo that worked," Pejcinovic said. "One really validating quote was like somebody said, 'You should take it to the real world, if you have time, you should try to expand and push it to being online with the website and everything,' and that felt really good."
Kodialam is the 2022-2023 features and student life editor. They were previously a News reporter for national news and higher education and features and student life. They are a second-year communication and geography student.
Kodialam is the 2022-2023 features and student life editor. They were previously a News reporter for national news and higher education and features and student life. They are a second-year communication and geography student.